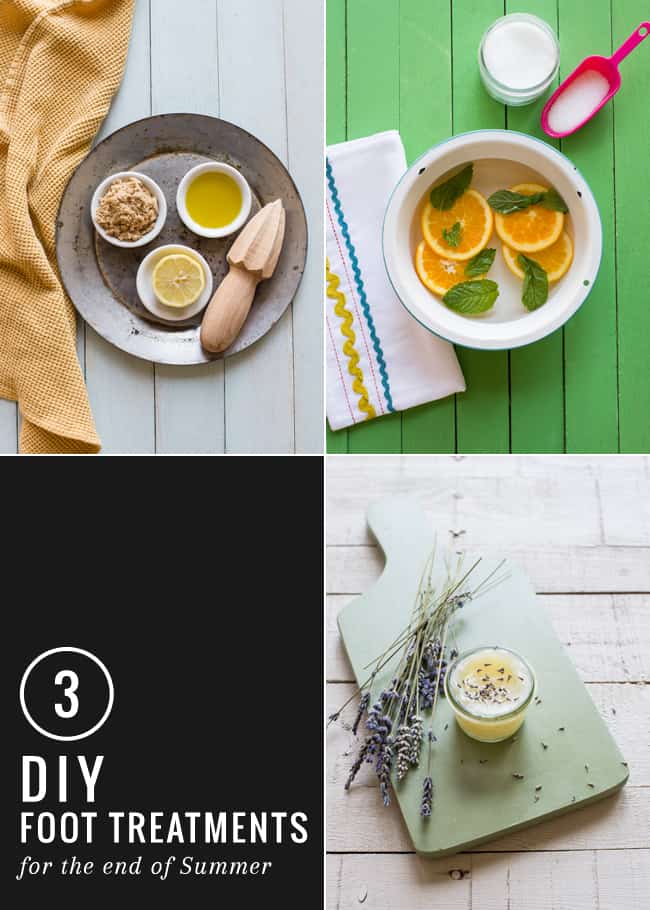 Before we bid farewell to summer we have a few DIY foot treatments for your sandy, flip flop-worn, adventure-weary feet that carried you through yet another summer season. So put on your favorite podcast or book on tape and grab a basin, towel and these ingredients to give your tootsies a little attention before we strap on autumn tights and boots.
Peppermint and Orange Foot Soak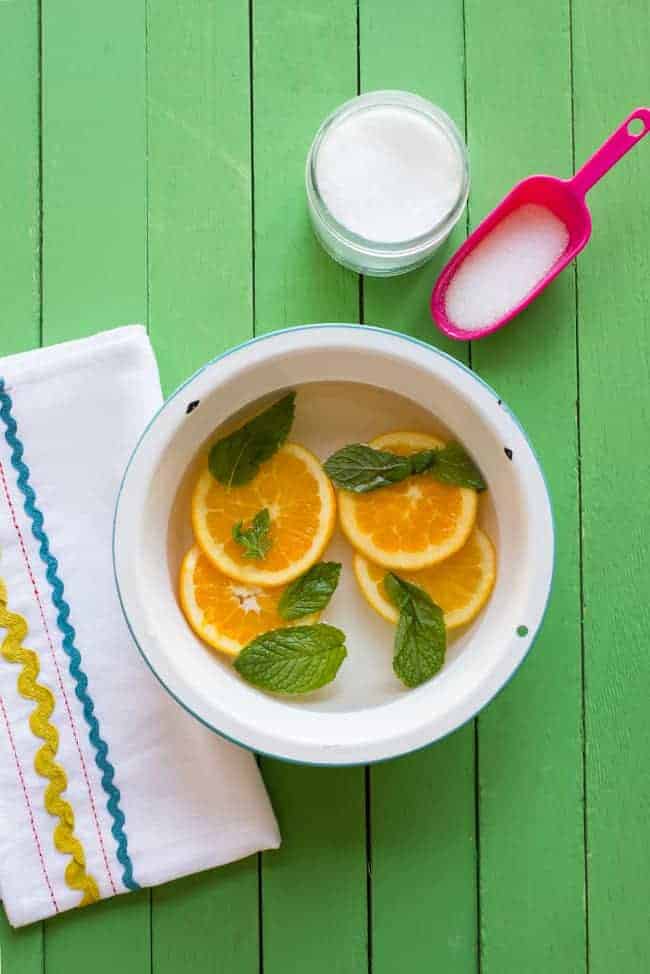 Peppermint leaves are mood-lifting and energizing, and the orange slices are both anti-viral and moisturizing. Epsom salts relieve tired muscles and ease stress. Combine all of this and you've got a fantastic recipe for a foot soak.
Peppermint leaves
Fresh orange slices
1/2 cup Epsom salt
Warm water
In a basin add warm water and epsom salt, then throw in fresh peppermint leaves and orange slices. Relax your feet in the basin for 15-20 minutes, then towel dry or follow with the scrub below.
Lemon and Honey Sugar Foot Scrub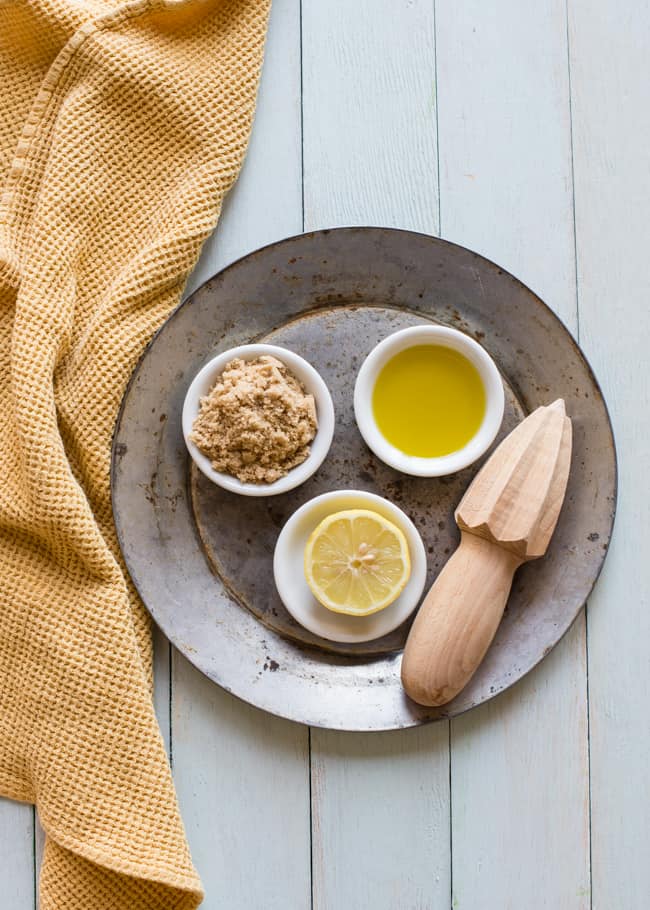 Our feet need extra exfoliation to slough off the dead skin that collects on our soles. All the walking we do in summer, often in open-toe shoes, can take a toll on our feet and toes.
2 tbsp brown or white sugar
1 tsp lemon juice
2 tsp honey
1 tbsp olive oil
Warm water
Towels
Combine the sugar, lemon juice, honey and olive oil in a bowl. Apply to feet and scrub gently, applying extra pressure on the heels and any areas that have calloused. Soak a towel in hot water, wring out extra water and cover each foot for several minutes before wiping the scrub off. Rinse feet under warm water to remove any leftover scrub.
Lavender and Shea Butter Heel Balm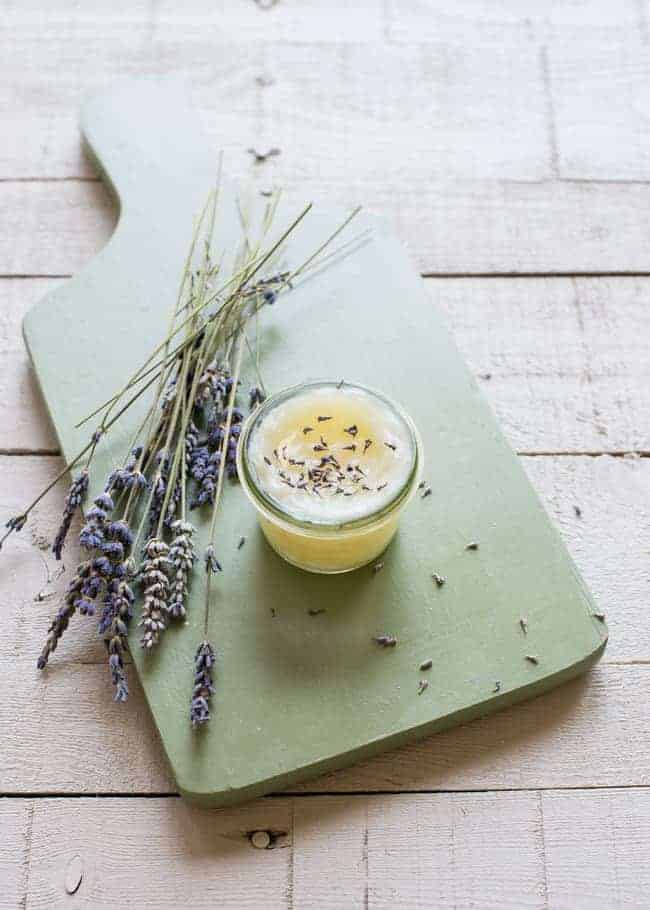 During summer our heels take a beating, often causing chapped and cracked areas. We don't always make the best shoe choices and our heels bear the brunt, sometimes causing pain and discomfort. A heel balm is a great solution for this common problem. Lavender is both antiseptic and anti-inflammatory, and the other ingredients are hydrating and healing.
Combine the beeswax, shea butter, coconut oil and jojoba oil in a pan over low heat to melt completely. Once melted, remove from heat to slightly cool before adding the lavender essential oil. Pour mixture into smaller containers and allow to cool completely. Use the balm nightly to relieve cracked heels.
Do you have a remedy you use for tired, worn feet?
Photos by Lindsey Rose Johnson
54