I started out wanting to make a gentle, naturally exfoliating soap bar—but then got totally carried away and made four versions. Melt-and-pour soap is so easy to customize when you use a premade base (like glycerin or shea butter) from the craft store. It's like a kitchen science experiment, adding in different textures and colors. There are endless variations, but here are four simple recipes to try for a scrubby soap bar to buff off dry skin.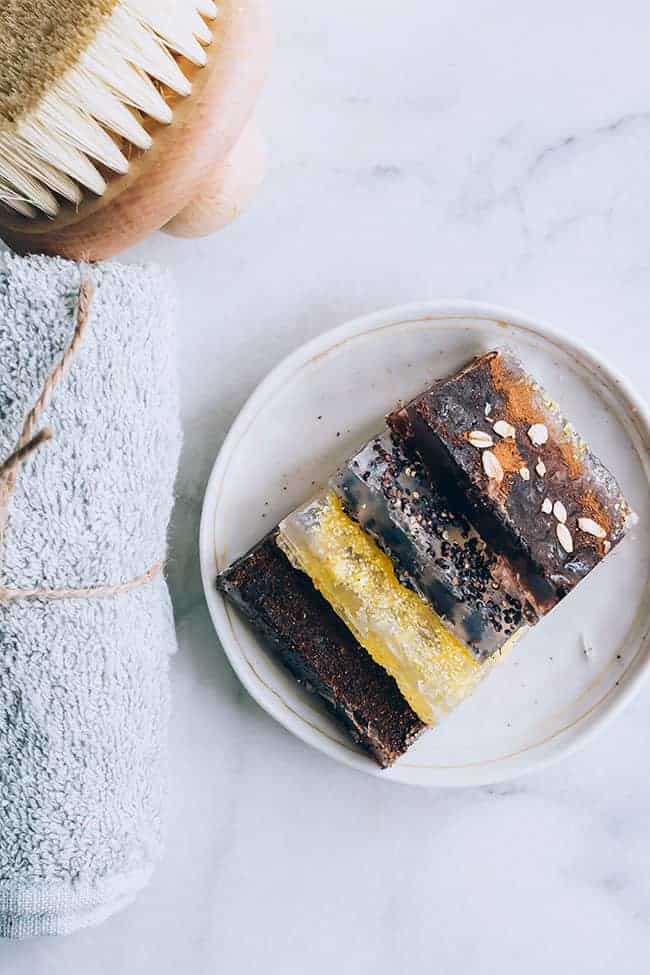 4 Ways to Make DIY Exfoliating Soap Bars
Supplies Needed
4–8 ounces of

clear glycerin soap base

2 tablespoons distilled water

2 tablespoons oil (olive oil, coconut oil, grapeseed oil,

almond oil

)

Dry ingredients (chia seeds, cornmeal, oatmeal, or coffee)

Soap mold container

(I use soap molds, glass storage containers, or something from the recycling bin.)
Instructions
First, cut the glycerin soap block into evenly sized cubes and melt them in the microwave in 30-second intervals. I usually do this in a Pyrex measuring cup for easy pouring. Stir between each interval to break up any clumps.
When all of the soap is melted, let it cool slightly, then add the oil, water, and any dry ingredients. Stir or whisk everything together. Keep mixing for 1–3 minutes until the mixture starts to thicken. Then pour the soap into your mold and let it cool and harden. Pop the soap out of the mold, and it's good to go. Use it within 3 months.
1. Chia Seed and Aloe Exfoliating Soap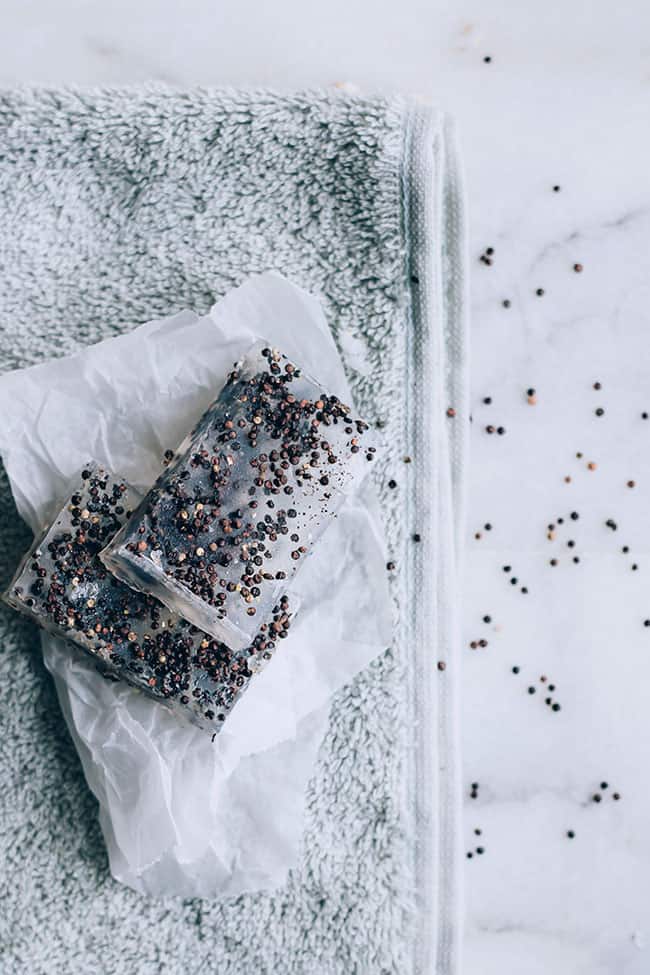 Aloe vera is a natural skin soother and healer, and chia seeds are my new favorite exfoliators. Their tiny size is perfect for sensitive skin, and incorporating them into a soap keeps the mess factor down in the shower. Plus, they are environmentally friendly. For this version, substitute aloe vera juice for the oil and water and add 1–2 tablespoons of chia seeds.
2. Cornmeal and Calendula Exfoliating Soap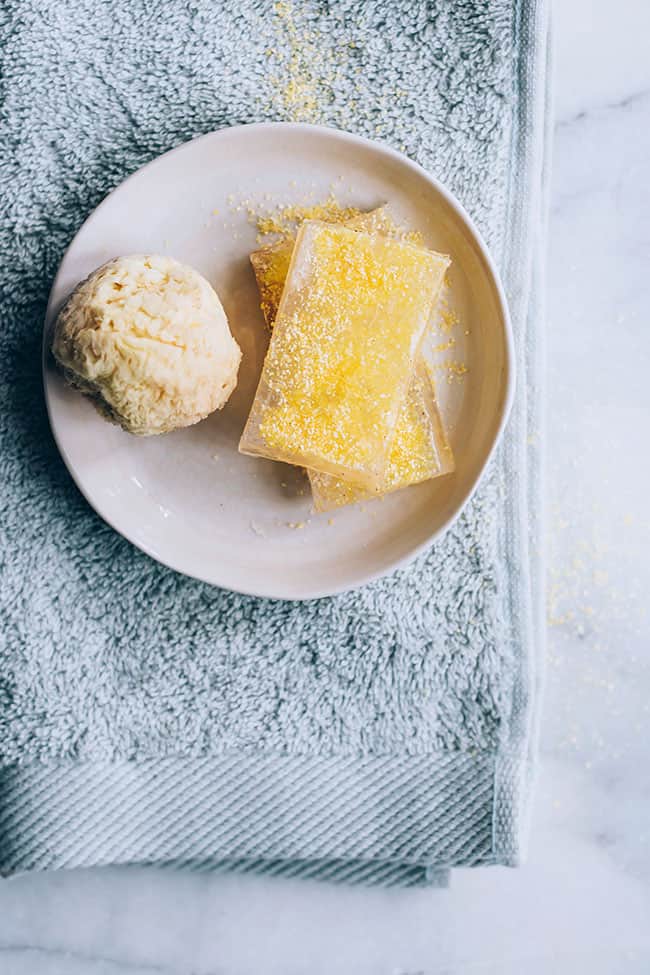 This is a great version for sensitive skin because cornmeal gently exfoliates, and calendula is a natural healing herb. I used three tablespoons of calendula-infused oil (see how to here) and added about 1/4 cup of cornmeal. The cornmeal tends to settle, so make sure to whisk well before pouring the soap into a mold.
3. Oatmeal and Cinnamon Exfoliating Soap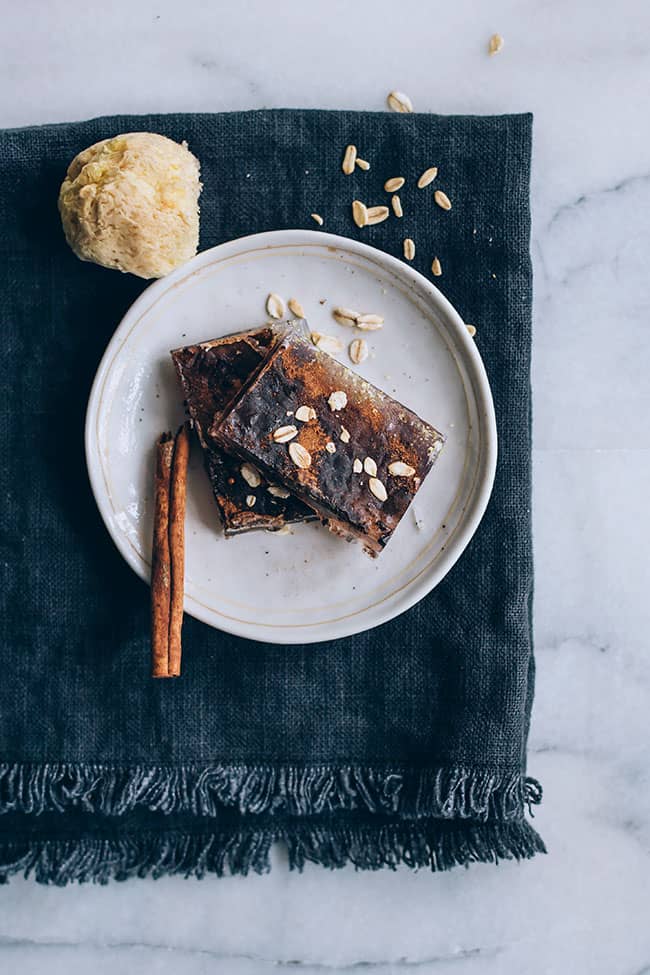 Ground cinnamon adds such a gorgeous golden brown color! Add 1/4 cup of old-fashioned oatmeal (either whole uncooked oats or you can also finely grind them) and 1 tablespoon of cinnamon to the soap base when you add the oil and water.
4. Coffee Soap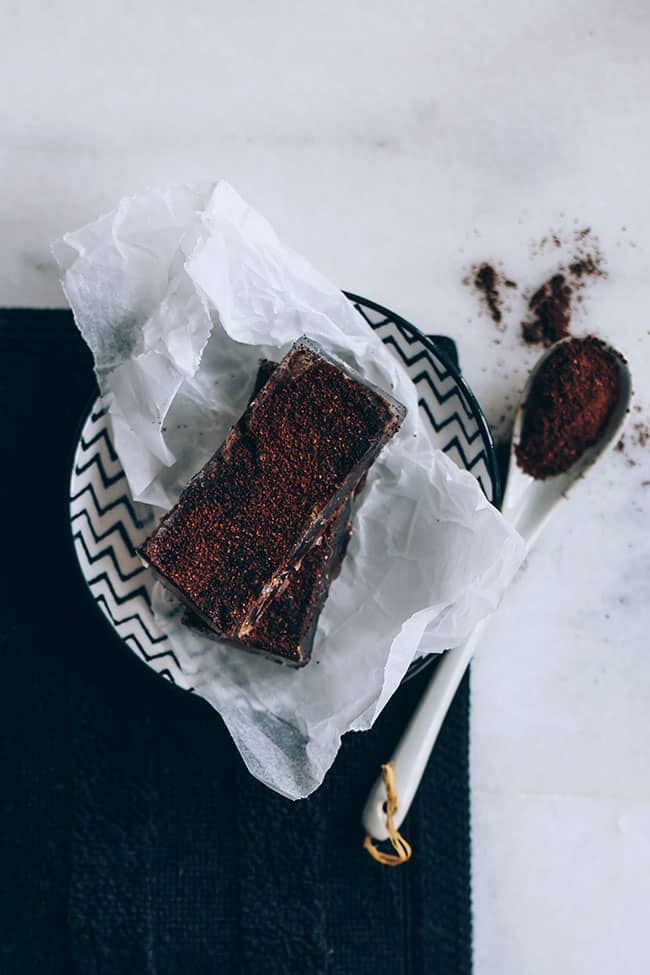 I love the smell of this coffee soap! And coffee does a nice job of buffing off dead skin as well as scrubbing away yucky odors on the hands. But it's another one that tends to settle to the bottom (or maybe I added too much). I used 1/4 cup of ground, unbrewed coffee, so you might want to reduce that down to about 2 tablespoons. The caffeine component in coffee may also help decrease skin redness, inflammation, and dark circles around the eyes.
What homemade soap creations have you come up with? Here are a few other glycerin soap recipes to try!
This post was medically reviewed by Dr. Rina Mary Allawh, M.D., a dermatologist who practices adult and pediatric medical dermatology, skin cancer treatment, and cosmetic dermatology. Learn more about Hello Glow's medical reviewers here. As always, this is not personal medical advice, and we recommend that you talk with your doctor.
668