We certainly love our homemade sugar scrubs around here. Especially when the seasons change and temperatures start to rise, there's no better time to polish away the flakes and let beautiful sun-ready skin shine through. And speaking of shine, this DIY unicorn shimmer body scrub take things to a whole new level.
I'm not sure if you're familiar with the whole unicorn trend, but with rainbow glitter taking over everything from Frappuccinos to bath products it's getting harder and harder to miss. And if there's one thing I've learned from this whole thing, it's that shimmer makes everything (yes, everything) better. Including body scrub. There's a 50,000 person waiting list for this scrub, but you can make a DIY unicorn shimmer body scrub at home–no waitlist required!
DIY Unicorn Shimmer Body Scrub
Glowing skin is important when dress season rolls around and it's usually at the top of most beauty lovers' wish lists. Well, let me just tell you, this scrub works like a charm. I know it's hard to see in pictures because I have super fair skin, but trust me when I say this scrub makes you glow—almost like a disco ball when the sun catches it right.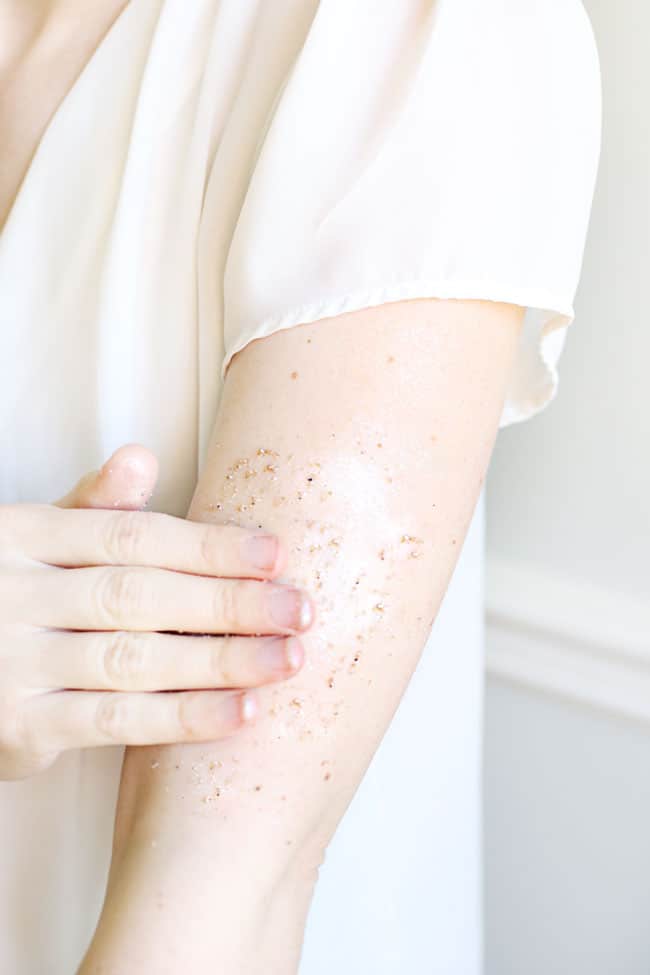 Thanks to the addition of mica, this scrub doesn't just buff away dry skin but it also leaves behind a soft, natural shimmer.
Unlike glitter, mica is a soft powder that won't irritate sensitive skin or mysteriously end up all over every square inch of your house. Just hop in the shower and slough away dry skin. What mica doesn't stick to your skin will rinse down the shower drain and you'll be left with subtle glowing skin, perfect for drawing attention to sun-kissed shoulders, legs and arms.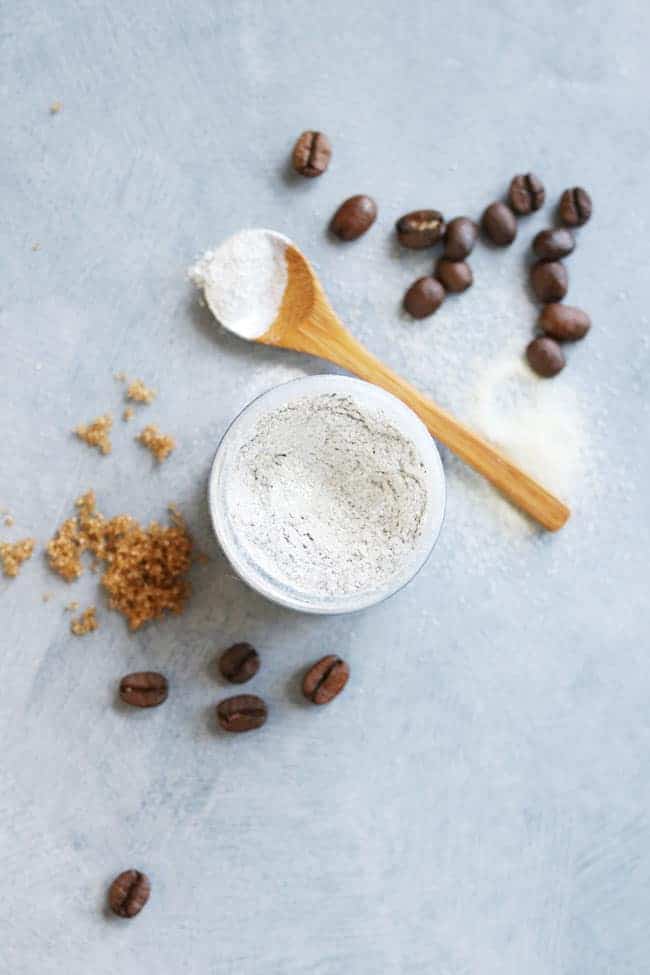 Since the exfoliation is just as important as the shimmer, this scrub uses two types of sugar to gently buff and polish: brown sugar and white granulated sugar. Throw in a heaping scoop of coffee (just avoid your face and sensitive areas if you go this route) to help tighten skin, reduce inflammation and decrease the appearance of cellulite. Then spike it with nourishing oils, like jojoba or olive oil, to moisturize and heal parched skin.
Don't be surprised if the floor of your shower looks like a glitter bomb went off at first (it should wash away after you've spent some time in the shower). It's worth it when you're left with the most gorgeously radiant skin of your life.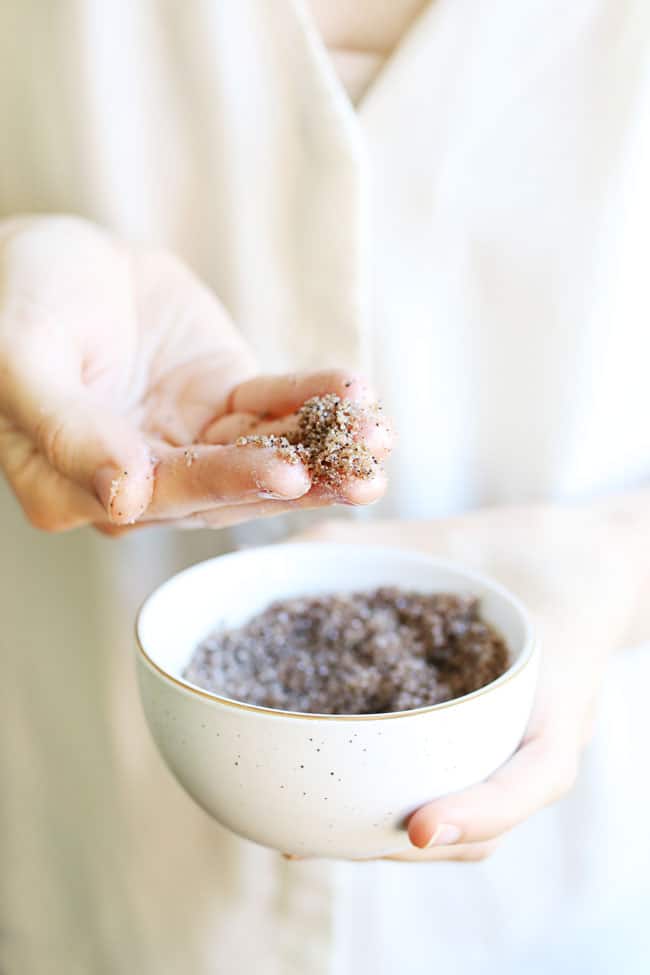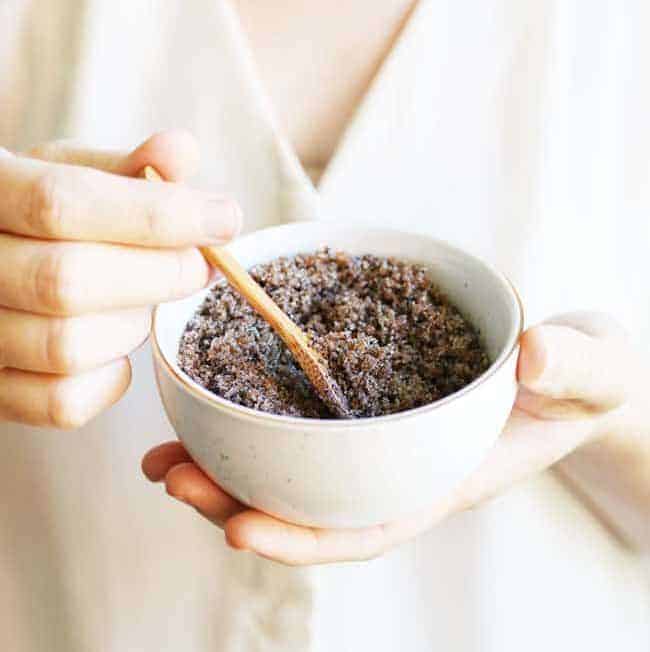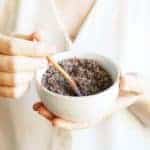 Print
DIY Unicorn Shimmer Body Scrub
This DIY Unicorn Shimmer Body Scrub exfoliates dry skin and leaves you with a shimmering, healthy glow. Perfect for summer!
Equipment
Small bowl

Lidded glass jar
Instructions
Mix everything together in a small bowl and scoop into a lidded jar.

Next time you're in the shower, scrub dry skin (while this can be used on the face, I would keep it as far away from the eye area as possible) and rinse off. You'll be left with radiant skin and a soft, barely there sparkle.
Notes
This scrub should keep for 2-3 months without the need for refrigeration. Be careful not to get any water in your scrub or it will go bad much sooner.
52