The older I get the harder it is to fall asleep at night. Maybe it's the endless to-do list going through my mind or the running loop worries. Ah, the joys of being an adult, right? I'm a big fan of routines to calm my head and get me ready for sleep. Simple, mindful tasks like taking a bath, making a cup of tea, or filling up my diffuser with a sleep oil blend.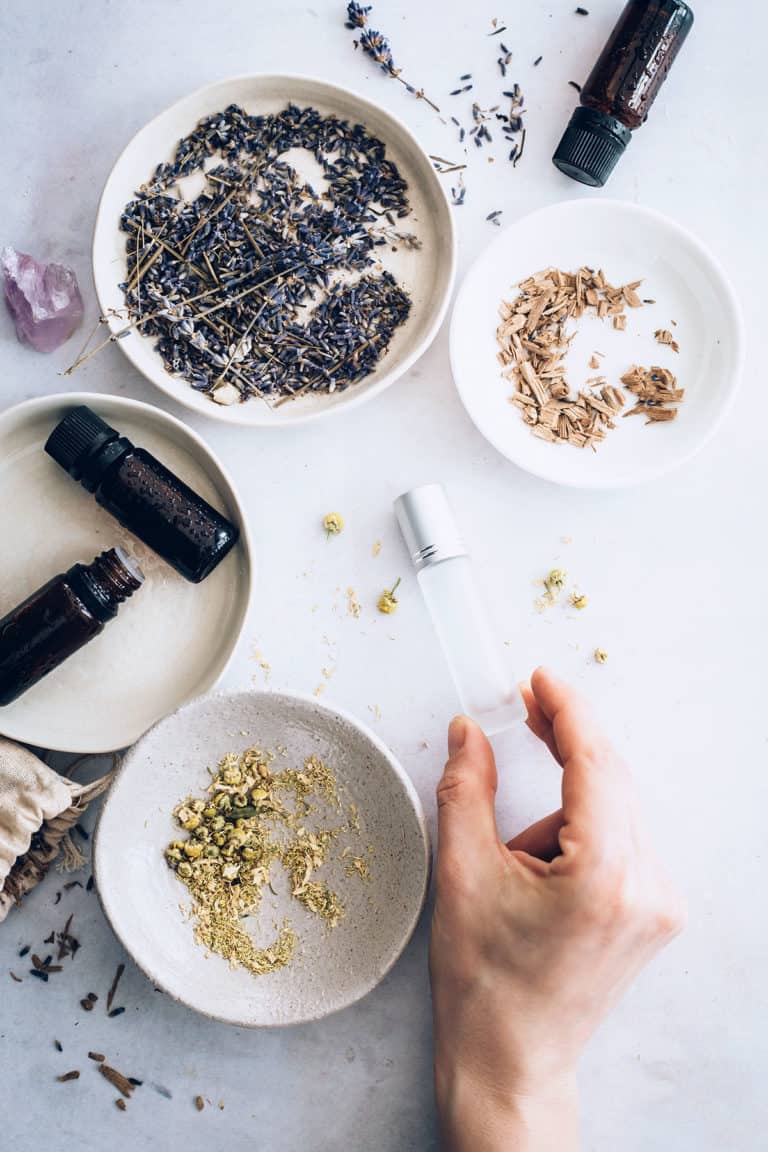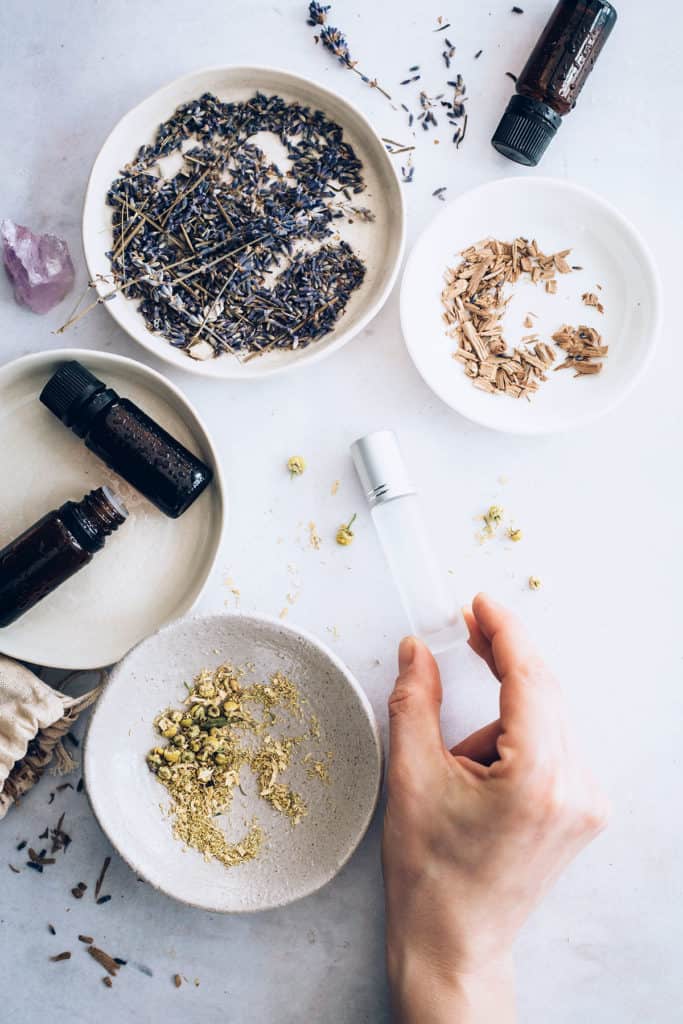 All of these oils have relaxing properties so you can diffuse them on their own or in a blend. Playing essential oil mixologist is where things get fun! I've noted which other sleep oils they blend well with so you can find the combination that best suits your needs – and your nose.
4 Essential Oil Diffuser Blends for Sleep
My essential oil diffuser has been in regular use with blends for colds and cough season. But, for now, everyone is well (fingers crossed) so I'm trying out some of the best essential oils for sleep. You probably already know the soothing scents of Roman chamomile and lavender are wonderful to diffuse at bedtime. But if you're ready to go beyond those two favorites, you have a lot more options!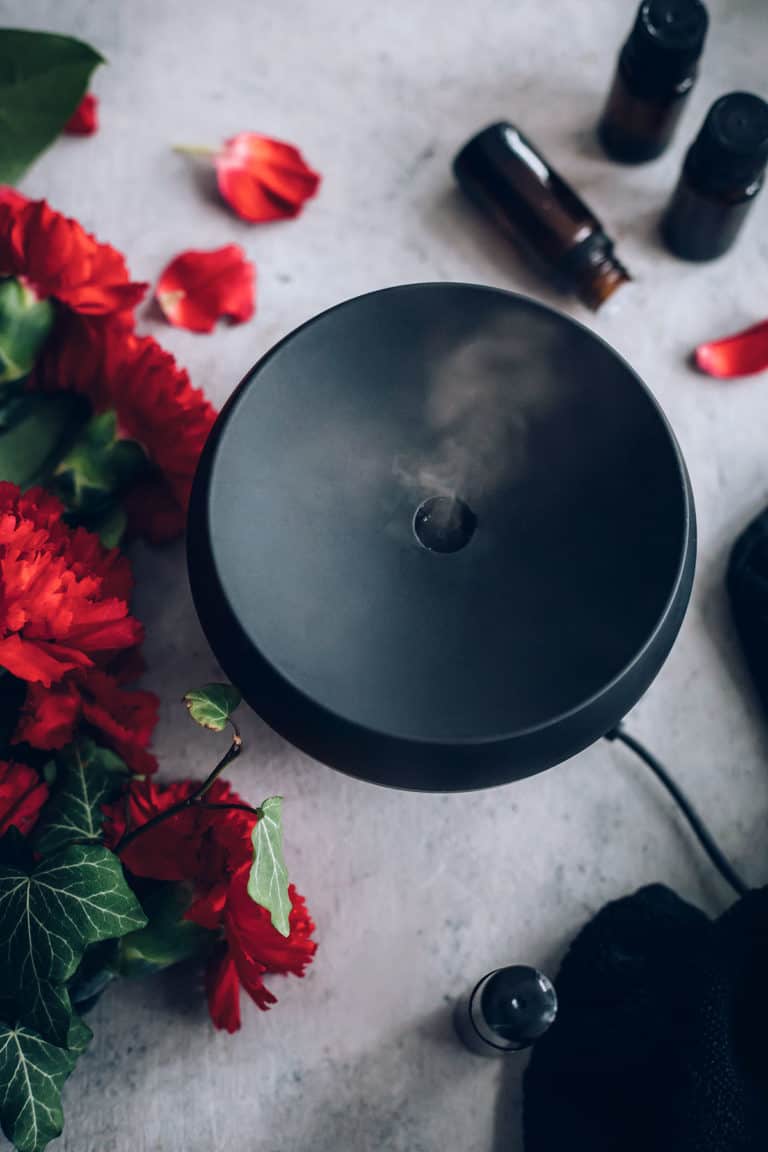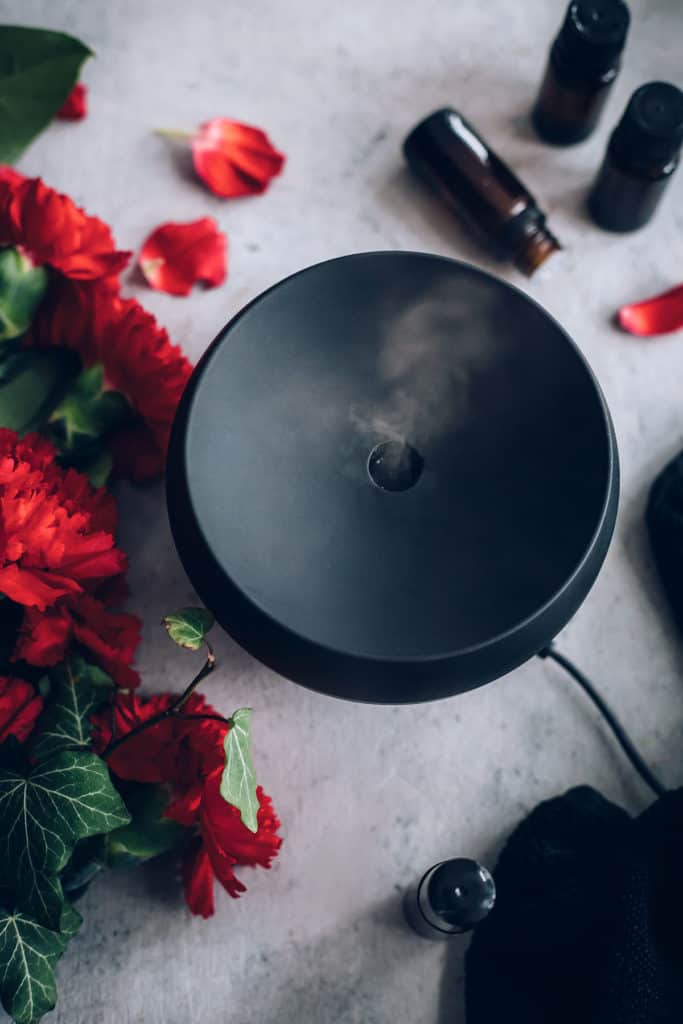 Here are four of my favorite blends for diffusing for a better night's sleep. If sleep isn't your issue, try these blends for stress or anxiety – or just pick oils to make your room smell good! My diffuser uses about 10 drops of essential oil, but read the instructions on yours and revise accordingly.
Blend #1
Despite its name, sweet marjoram doesn't really smell 'sweet.' It has a spicy, earthy scent that promotes relaxation and supports restful sleep. It pairs well with two oils that do have a sweeter scent, lavender and cedarwood, to create a calm, peaceful environment.
Lavender is a true multi-tasking oil. It contains esters that are calming, which helps with restlessness, and is also great for relaxing the body and easing the common headache.
Blend #2
This blend has a rich, spicy scent. Citrus oils are typically thought of as bright and uplifting, but they can calm emotions and even be sedating. The citrus scent of bergamot isn't as overpowering as sweet orange, which makes it great for diffusing. It blends especially well with grounding oils like vetiver and frankincense.
Vetiver is new oil for me. Known as the 'oil of tranquility' it has an earthy, woody scent that's calming and relaxing. But note that the the oil is super thick (it takes forever to get one drop out of the bottle!) and you don't need much.
Blend #3
There's a reason patchouli is so often used in incense; the the earthy scent is deeply relaxing. I like it with the sweet, woody scent of sandalwood, which can soothe irritability and nervous tension. But if the scent of patchouli is just not your thing, try this blend with chamomile instead.
Blend #4
Ylang ylang is another one of my favorite scents. The sweet, floral aroma enhances feelings of peace and harmony and can improve sleep, according to this study of college students. Pair it with the herby scent of clary sage, which can relax the body, reduce stress, and is said to help with dream recall.
29