Can you bring to mind the smell of a pine forest, a puppy's fur, cookies baking, or the damp streets after a summer rain? And if so, what do those scents make you feel?
From the moment a fragrance hits the nose, the olfactory nerve sends a message to your brain, stimulating the limbic system and the amygdala, the areas primarily responsible for emotions, mood, and memory. Through this neuroreceptor superhighway, essential oils can communicate mood messages to our brains, sometimes in a similar way to anti-anxiety medications [source].
Studies have shown that certain essential oils can have an effect on the central nervous system by stimulating changes in alpha brainwave activity. This type of brain activity has been correlated with increased levels of comfort, relaxation, and sleep quality and a reduction in the stress hormone cortisol.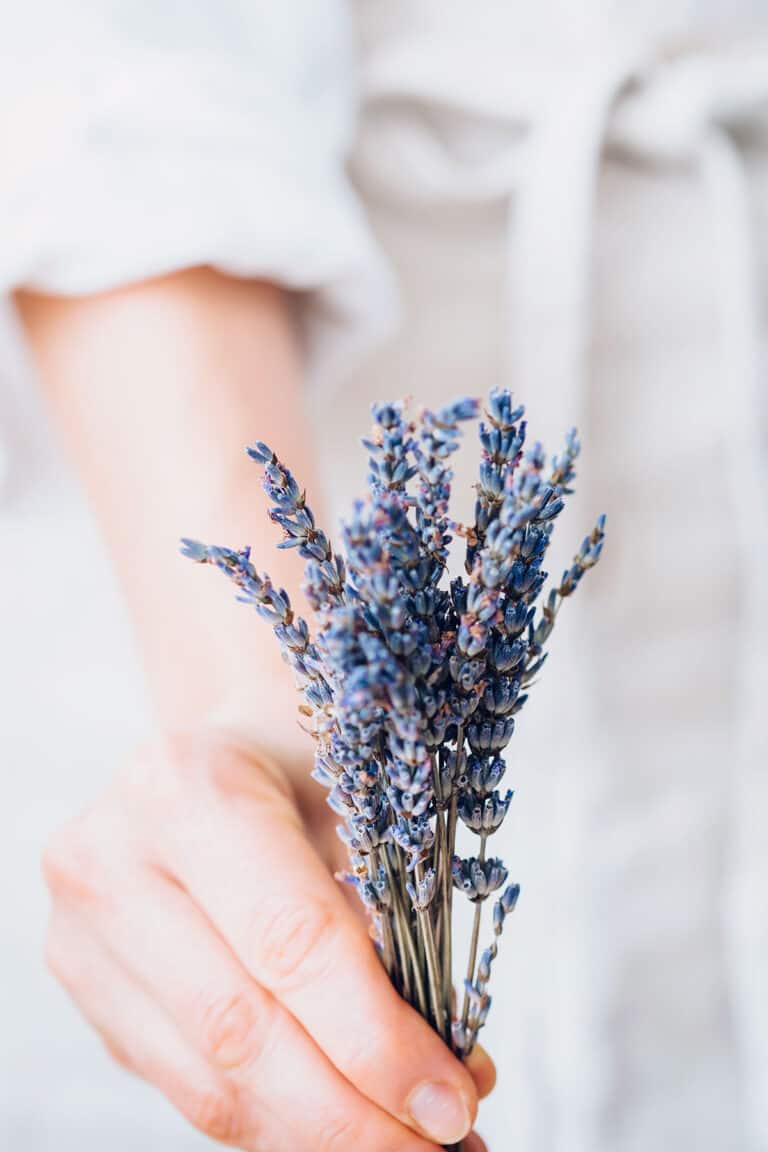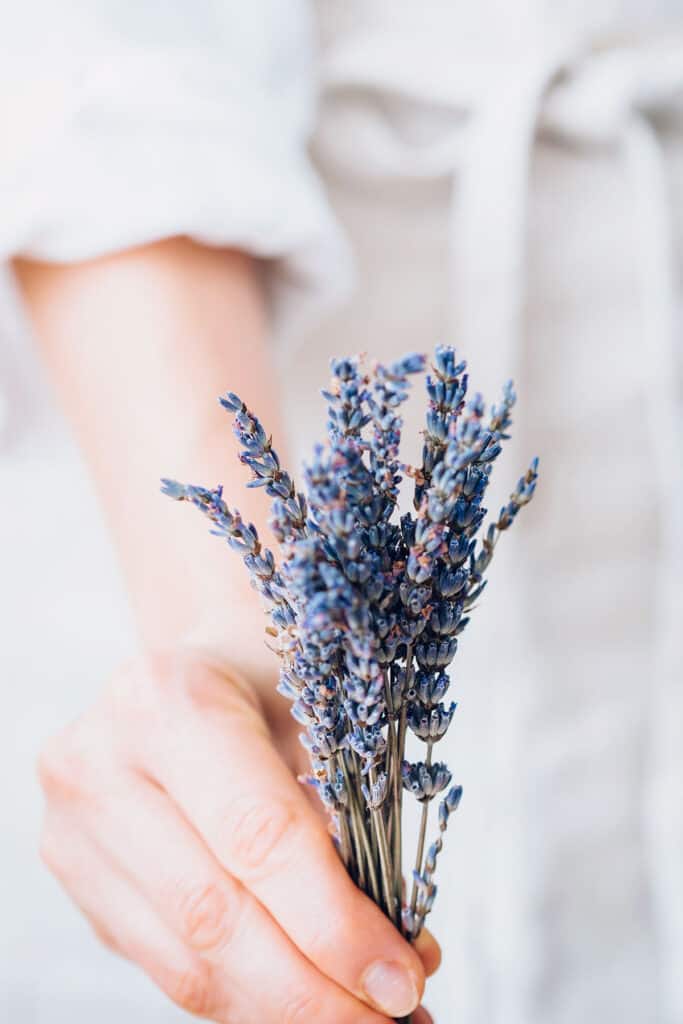 Essential Oils To Help You Chill Out
According to research, there are a handful of essential oils that work particularly well for calming our nervous system [source], and many of them may already be a part of your essential oil collection:
–lavender
-sandalwood
-chamomile
–bergamot
-lemon
-valerian
-ylang ylang
-clary sage
-neroli
-grapefruit
These oils can definitely help to bring some chill to your vibe, but lavender oil may be your best bet when you need some across-the-board cozy comfort. It has been shown to have neuroprotective properties, working as an anti-anxiety agent, a mood stabilizer, a sedative, and an analgesic (pain reliever) [source].
It may even have a role in helping with generalized anxiety disorders [source]. It's no wonder all those calming home-spa products are lavender-scented!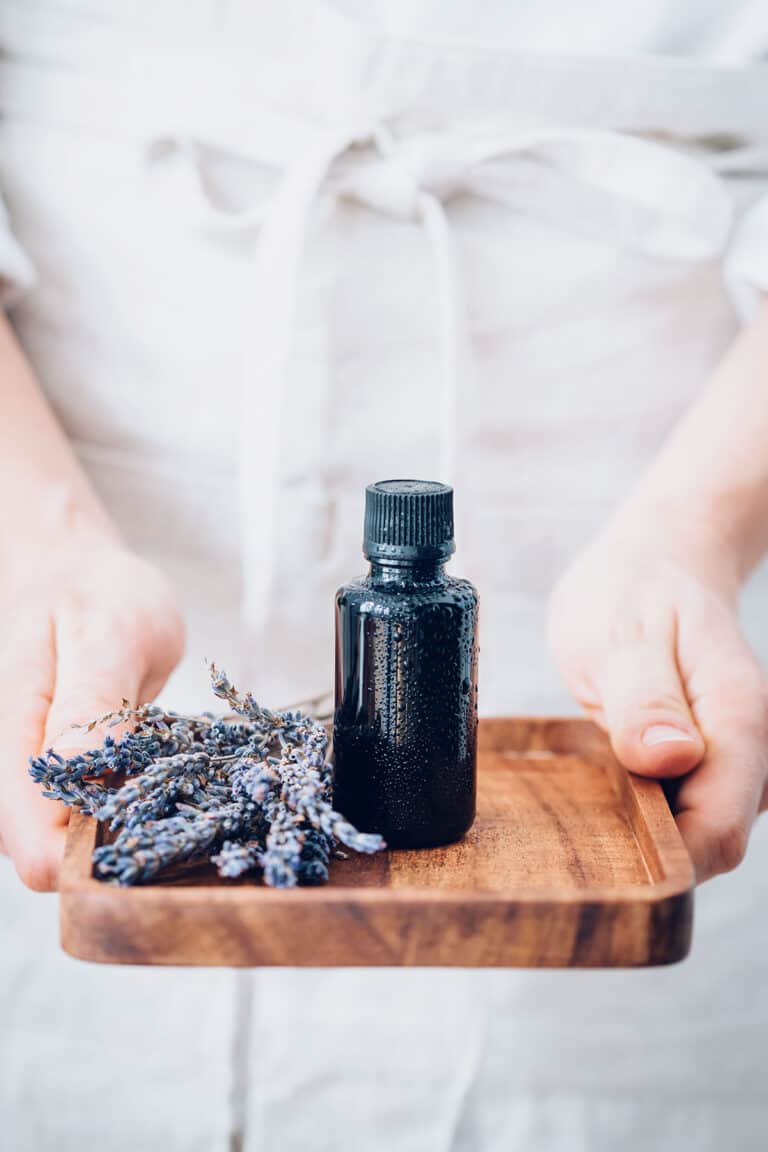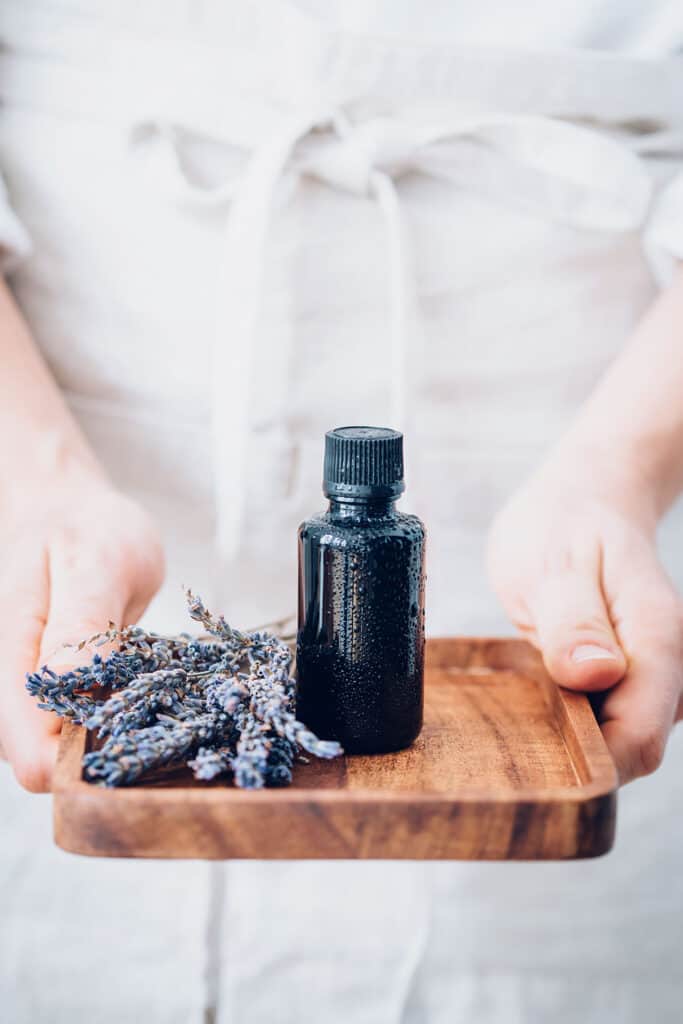 5 Lavender Diffuser Blends to Help You Chill Out
Another welcomed perk of lavender oil is that it blends well with almost any other essential oil. Whether you love floral, citrus, or woodsy scents, start with 4 to 6 drops of lavender, and then add in a few of your favorites to make your own signature calming blend.
If you're looking for a scent to help you unwind at the end of a stressful day, prepare for sleep, settle a fussy child, or add a luxe, self-care feel to bath time, these lavender essential oil diffuser blends are designed to transform your "blitzed out" into "blissed out":
1
.
Bedtime blend
For when you (or your cranky wee one) need the perfect pre-sleep scent, try:
-6 drops lavender
-2 drops chamomile
-2 drops ylang ylang
-2 drops sandalwood
2
.
Spa at Home Blend
Looking for a luxe blend to transform your bathroom into a spa-licious cove of comfort? Try:
-6 drops lavender
-3 drops lemongrass
-3 drops geranium
3
.
Relaxed and Rooted Blend
If you're dealing with elevated states of stress or anxiety and the thoughts are racing, try this blend that pulls in some earthy scents for relaxation and grounding:
-5 drops lavender
-3 drops cedarwood
-2 drops clary sage
-2 drops rosemary
4
.
Clear and Calm Blend
When there's still lots of work to do and it's too soon for a deep chill, this blend lends the relaxing properties of lavender with some citrus notes to add the brightness of clarity and focus:
-4 drops lavender
-4 drops bergamot
-2 drops lemon
-2 drops grapefruit
5
.
Headache Helper Blend
A headache is one of the most commonly experienced side effects of stress. And as we all know from being too close to strongly perfumed scents, some fragrances can just make the feelings worse.
Try out this diffuser blend whenever your head is throbbing, and you need some calming relief:
-5 drops lavender
-3 drops peppermint
-2 drops rosemary
-2 drops chamomile
Ways to Use Lavender Blends
Wherever and whenever you need to unwind, stay calm with your favorite blissful blend at the ready.
1. Try spritzing your favorite blend in the car to soothe you during the rush-hour drive home.
2. Get the diffuser going before the family's chaos pours in at the end of a long school/work day.
3. If your workplace is scent-friendly, keep a vial of lavender oil at your desk and add to your pulse points throughout the day (or just take some deep inhalations directly from the vial if scents are a no-go!)
This article was medically reviewed by Dr. Gina Jansheski, a licensed, board-certified physician with over 20 years of experience in practice. Learn more about Hello Glow's medical reviewers here. As always, this is not personal medical advice, and we recommend that you talk with your doctor before using this recipe to determine what's best for you.

21