Lavender, known for its calming and versatile aroma, is a beloved essential oil (EO) that pairs beautifully with a wide range of other oils to create delightful and therapeutic blends. Whether you're seeking relaxation, stress relief, better sleep, or a refreshing atmosphere, these 18 lavender diffuser blends will enhance your well-being and elevate your space.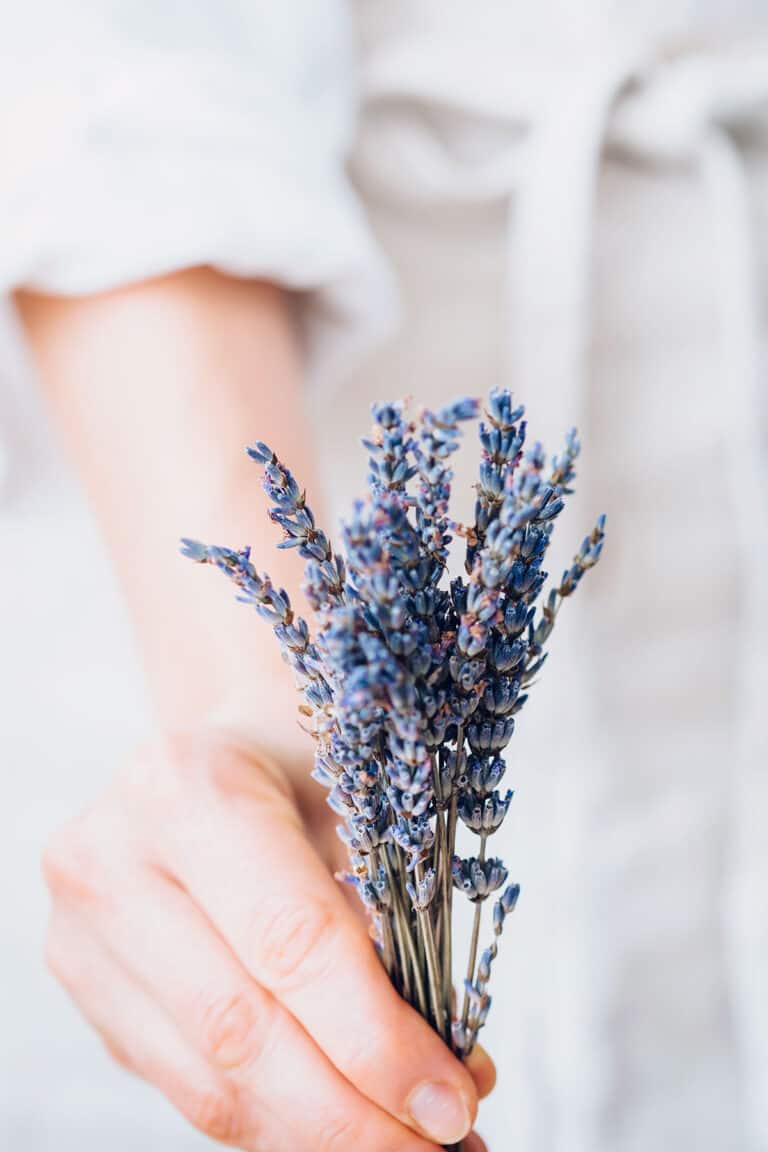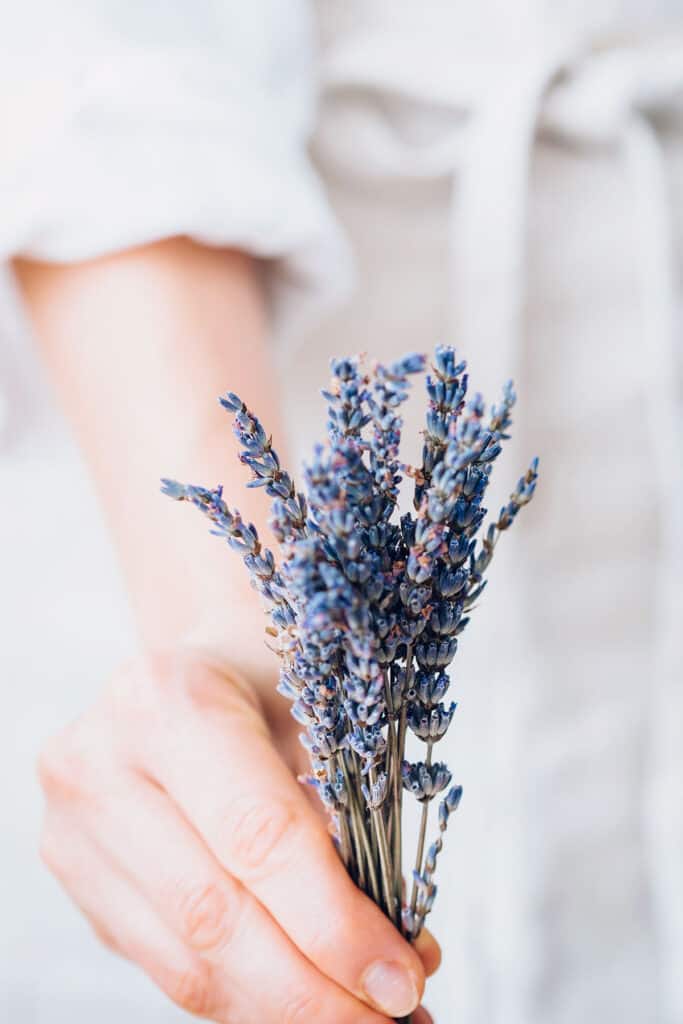 Jump to:
Using Lavender to Help You Chill Out
According to research, there are a handful of EOs that work particularly well for calming our nervous system [source], and many of them may already be a part of your collection.
Here are just a few:
These oils can definitely help to bring some chill to your vibe, but lavender oil may be your best bet when you need some across-the-board cozy comfort. It has been shown to have neuroprotective properties, working as an anti-anxiety agent, a mood stabilizer, a sedative, and an analgesic (pain reliever) [source].
It may even have a role in helping with generalized anxiety disorders [source]. It's no wonder all those calming home spa products are lavender-scented!
10 Oils Lavender Blends Well With
Another welcome perk is that lavender EO blends well with almost any other.
Here are some oils that lavender pairs nicely with:
Citrus: Oils like lemon, lime, orange, and bergamot complement lavender's floral scent with their bright and uplifting citrus notes.
Eucalyptus: Lavender and eucalyptus create a soothing and refreshing combination that is often used in aromatherapy for respiratory support.
Peppermint: Peppermint adds a minty and invigorating element to lavender, making it a great choice for promoting alertness and concentration.
Rosemary: This combination offers a fresh, herbaceous aroma that can be stimulating and supportive for mental clarity.
Geranium: Lavender and geranium combine to create a balanced and slightly sweet floral blend that is often used in skincare products.
Clary sage: The earthy and slightly fruity scent of clary sage complements lavender and can be calming and relaxing.
Chamomile: Both Roman and German chamomile essential oils work well with lavender, creating a soothing and comforting aroma.
Cedarwood: Cedarwood's warm and woody scent pairs nicely with lavender and can be grounding and relaxing.
Frankincense: Lavender and frankincense create a harmonious blend that is often used for meditation and spiritual practices.
Ylang-ylang: Ylang-ylang's sweet and floral aroma can enhance the floral aspect of lavender and create a luxurious and exotic blend.
Making Lavender Diffuser Blends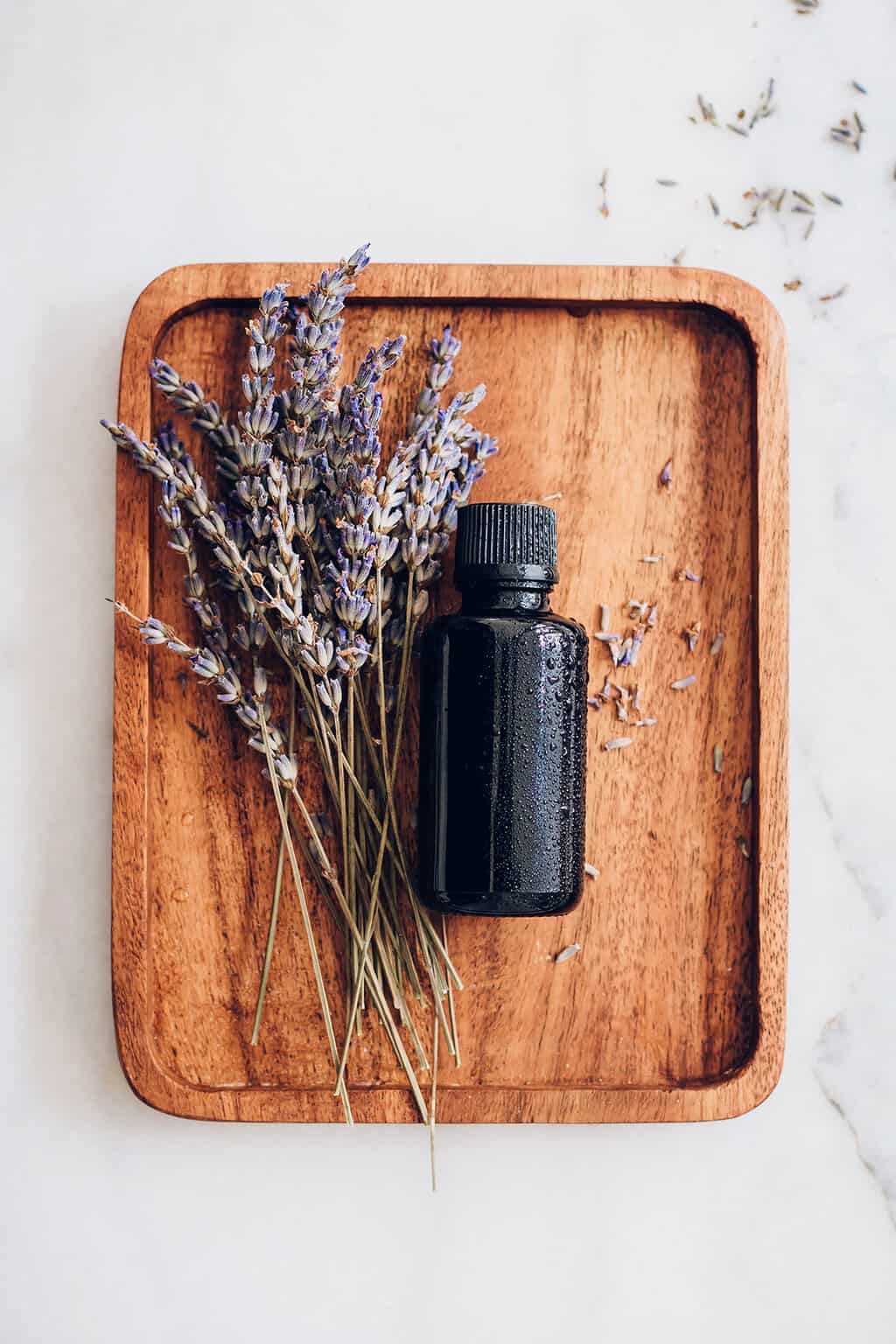 If you're looking for a scent to help you unwind at the end of a stressful day, prepare for sleep, settle a fussy child, or add a luxe, self-care feel to bath time, these lavender essential oil blends are designed to transform your "blitzed out" into "blissed out."
Whether you love floral, citrus, or woodsy scents, start with 4 to 6 drops of lavender, and then add in a few of your favorites to make your own signature calming blend.
1. Lavender Sleep Blends
For when you (or your cranky wee one) need the perfect pre-sleep scent, try these:
1. Bedtime Blend
2. Sweet Dreams Blend
3. Lavender Blend
4. Midnight Serenity Blend
2. Relaxing Lavender Blends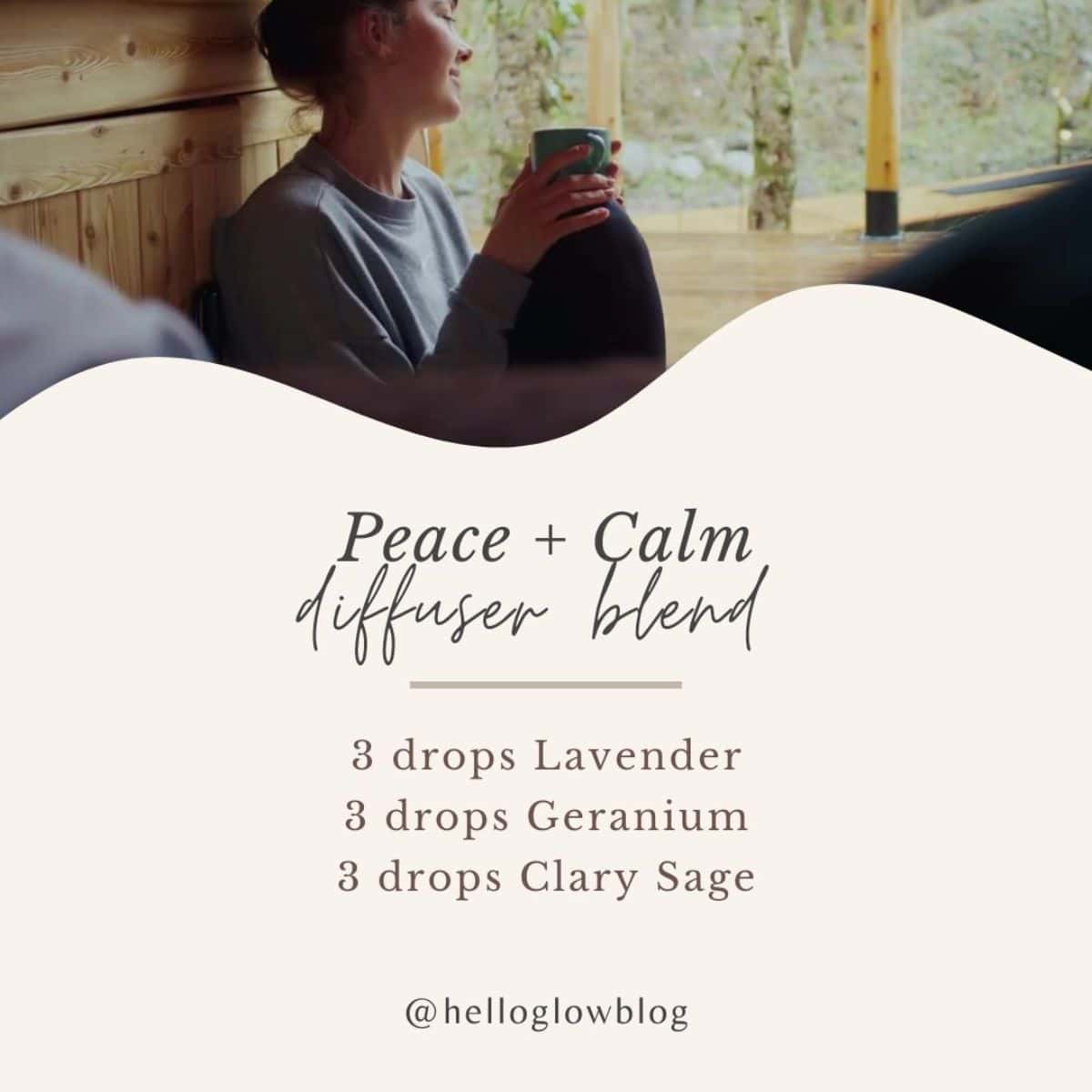 If you're dealing with elevated levels of stress or anxiety and the thoughts are racing, try these blends for relaxation and grounding:
5. Relaxed and Rooted Blend
6. Romantic Blend
7. Relaxation Blend
8. Stress Relief Blend
3. Bergamot and Lavender Blends
When there's still lots of work to do, and it's too soon for a deep chill, these blends with bergamot and lavender lend the relaxing properties of lavender with some citrus notes to add the brightness of clarity and focus.
9. Stress Relief Blend
10. Calming Blend
4. Lavender Headache Blends
A headache is one of the most commonly experienced side effects of stress. And as we all know from being too close to strongly perfumed scents, some fragrances can just make the feelings worse.
Try out these diffuser blends whenever your head is throbbing and you need some calming relief:
5. Energizing Lavender Blends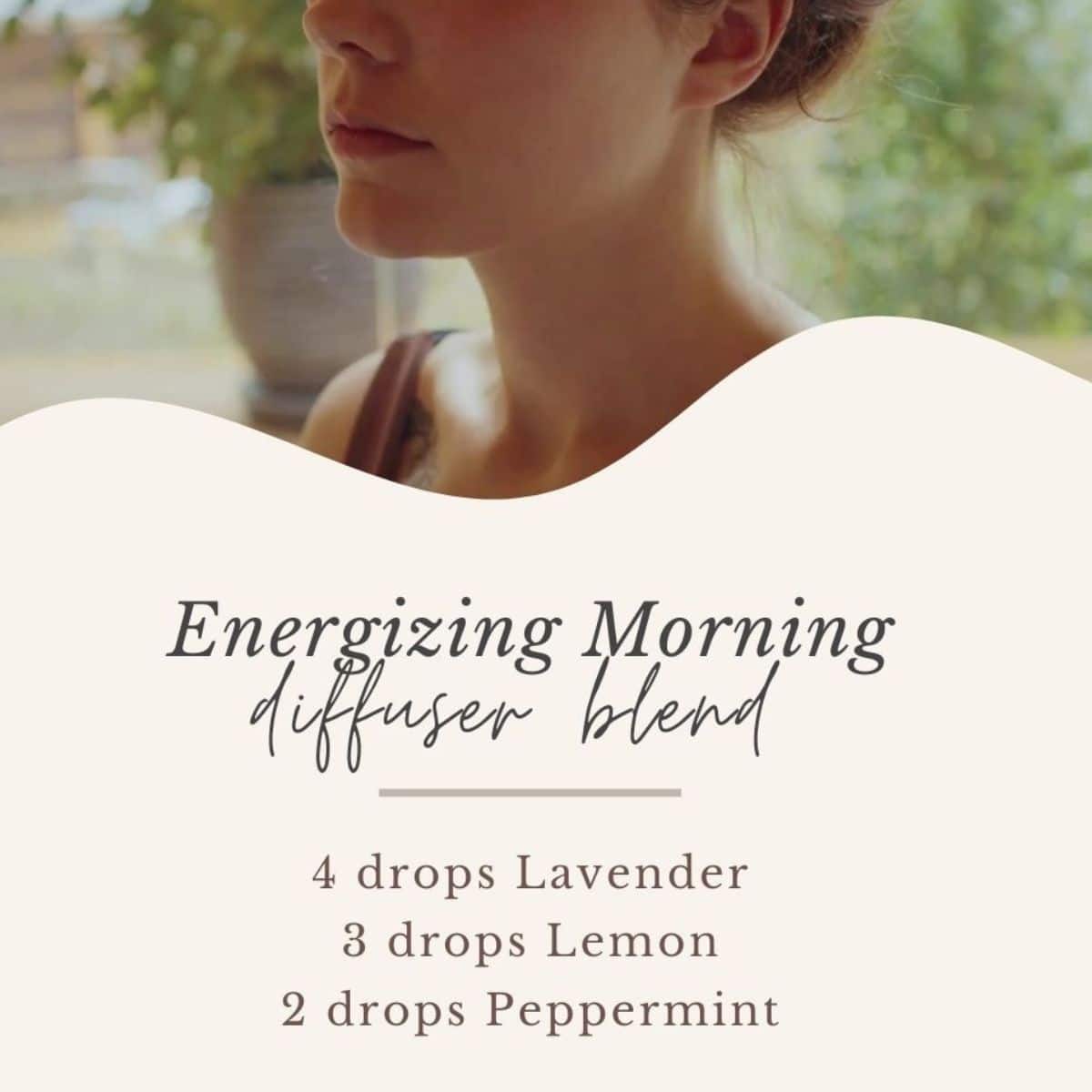 15. Clean and Refresh Blend
16. Mental Clarity Blend
17. Energizing Morning Blend
18. Spa at Home Blend
Diffusing Lavender Oil
Wherever and whenever you need to unwind, stay calm with your favorite blissful blend at the ready.
Use an essential oil diffuser to disperse the blend into the air. This method allows you to enjoy the aroma and potential mood-enhancing effects of the oils.
Ultrasonic diffusers are one of the most popular choices because they use water to disperse the essential oil into the air, along with a fine mist. Typically, you just fill the diffuser with the recommended amount of water, then add a few drops of the blend to the water in your diffuser and let it run.
Morning Wake-Up: Lavender can be diffused in the morning to start your day with a sense of calm and focus. Combining it with invigorating citrus oils like lemon or orange can help create a fresh and uplifting atmosphere to kickstart your day.
Midday Stress Relief: If you experience stress or anxiety during the day, diffusing lavender in your workspace or home can provide a sense of relaxation and help reduce tension. You can also blend it with oils like bergamot or chamomile for added stress relief.
Afternoon Refreshment: Diffusing lavender in the afternoon can provide a pleasant and calming break from your daily activities. It can help you recharge and improve your mood. Combining it with a touch of peppermint can add a refreshing element.
Rush Hour Relaxation: Try spritzing or diffusing your favorite blend in the car to soothe you during the rush-hour drive home.
Yoga and Meditation: Lavender is often used during yoga or meditation sessions to enhance relaxation and mindfulness. Diffuse it in your practice space to create a soothing and serene ambiance.
Evening Wind-Down: In addition to using lavender before bedtime, you can get the diffuser going before the family's chaos pours in at the end of a long school/work day. Blending it with oils like cedarwood or frankincense can enhance the calming effect.
During Self-Care Rituals: Whenever you engage in self-care rituals like reading, journaling, or practicing mindfulness, diffusing lavender can enhance the experience by creating a tranquil and comfortable environment.
Spa Night: Turn your diffusion into a spa ritual by adding lavender blends to a face steam. You can drape a towel over your head and the bowl to create a tent for more concentrated inhalation.
More Ways to Use Lavender Oil Blends
Inhalation: If your workplace is scent-friendly, keep a vial of lavender oil at your desk and add to your pulse points throughout the day (or just take some deep inhalations directly from the vial if scents are a no-go!) This method can be helpful for quick relaxation or when you need a mood boost.
Bath Time: Lavender also has tons of benefits for your skin. Add a few drops of your essential oil blend to a warm bath for a relaxing and aromatic bath experience.
Room Spray: Create a homemade lavender room spray by mixing your essential oil blend with water or alcohol (such as vodka) in a spray bottle. Use it to freshen the air in your home or as a natural air freshener.
Massage: Incorporate your essential oil blend into a massage oil or lotion for a soothing and therapeutic massage. Mixing the blend with a carrier oil allows for easy application and absorption through the skin.
Lavender Blends FAQ
What scents go with lavender?
Lavender pairs well with most floral, citrus, or woodsy scents. You can create custom blends by combining lavender oil with other essential oils in the same diffuser.
Is it safe to diffuse lavender essential oil around pets?
Lavender essential oil is generally safe for dogs and cats when used in moderation and with proper ventilation. However, some pets may be more sensitive, so it's essential to monitor their reactions. If you notice any adverse effects like sneezing or excessive drooling, discontinue use.
Is lavender essential oil safe for children and babies when diffused?
Lavender essential oil is generally considered safe for children and babies when diffused in moderation. However, it's essential to use a child-safe diffuser and follow recommended dilution guidelines for their age group. Always supervise children around diffusers.
This article was medically reviewed by Dr. Gina Jansheski, a licensed, board-certified physician with over 20 years of practice experience. Learn more about Hello Glow's medical reviewers here. As always, this is not personal medical advice, and we recommend that you talk with your doctor before using this recipe to determine what's best for you.
22