Ever thought you'd eat salad more often if only it were less... inefficient to make? I know I've found myself gathering lettuce bits from the floor more than once after overzealously mixing in a dressing. Maybe I'm overdoing it--or maybe I'm just missing the right tools!
With that in mind, I've searched for more 'optimal' ways to make salads (speaking of which, you can get our no-fail formula here) and narrowed it down to these 11 essential salad making tools: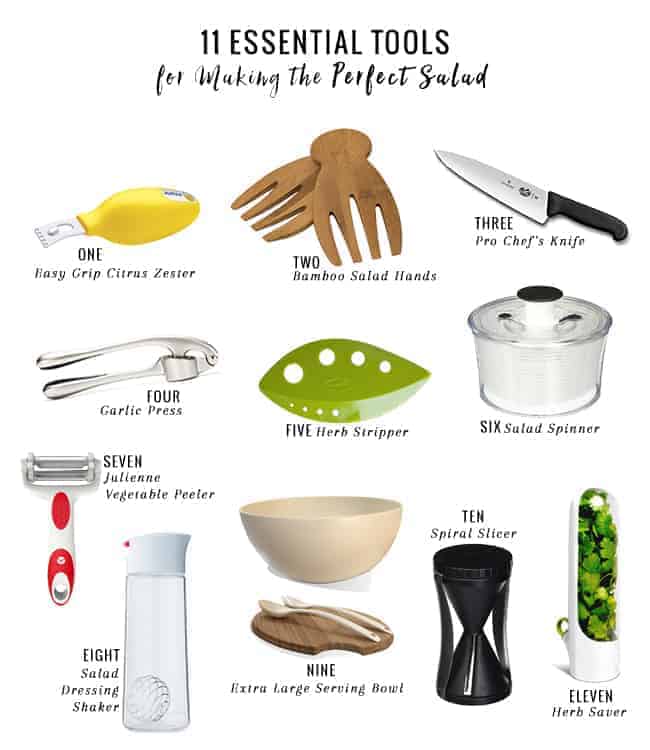 11 Must-Have Salad Tools
1. ZYLISS Easy Grip Citrus Zester // Lemon zest adds a bright citrus flavor to any dressing and this tool makes zesting citrus fruit super easy.
2. Totally Bamboo Salad Hands // Make salad tossing a breeze with these beautifully designed, sustainable bamboo tongs.
3. Victorinox Pro Chef's Knife // Chop, mince, slice and dice like it's nothing with this tried and true chef's knife.
4. Garlic Press // Love garlic in your dressings? A good garlic press is a must.
5. Chef'n Herb Stripper // Remove all the leaves off the stem in a single move with this kale, chard, collard green and herb stripper.
6. OXO Good Grips Salad Spinner // Is drying salad greens your most-dreaded part of making salads? Make your life easier with a salad and herb spinner.
7. Vremi 3-in-1 Julienne Vegetable Peeler // Get rid of tough skins in an instant with this handy vegetable peeler--you can use it to julienne your veggies too!
8. Whiskware Salad Dressing Shaker // Your dressing basically makes itself with this shaker. Good for travel and work lunches, too!
9. Clean Dezign Extra Large Serving Bowl // Beautiful enough to go on the table but also storage-ready with a bamboo lid which doubles as a cutting board for when you travel.
10. GEFU Spirelli Spiral Slicer // Spiralize anything and everything, from zucchini to carrots, with an easy-to-use spiral slicer.
11. Prepara Herb Saver // Prolong the life of your herbs with this fridge-friendly tool. It keeps your herbs in optimal conditions to make them last longer.
Ready to make healthy, tasty salads part of your everyday diet? Here are some of our favorite recipes to get you started:
Our Top Salad Recipes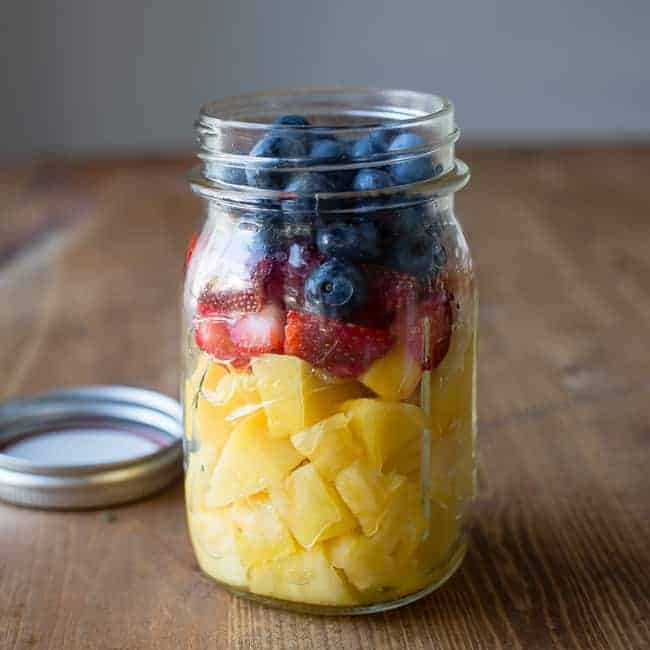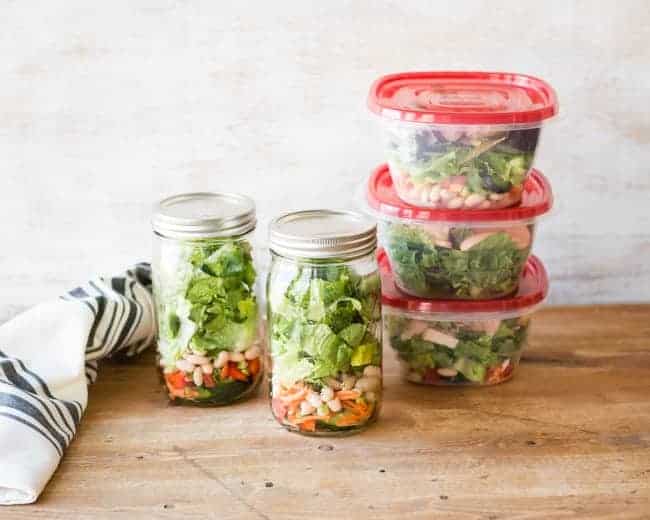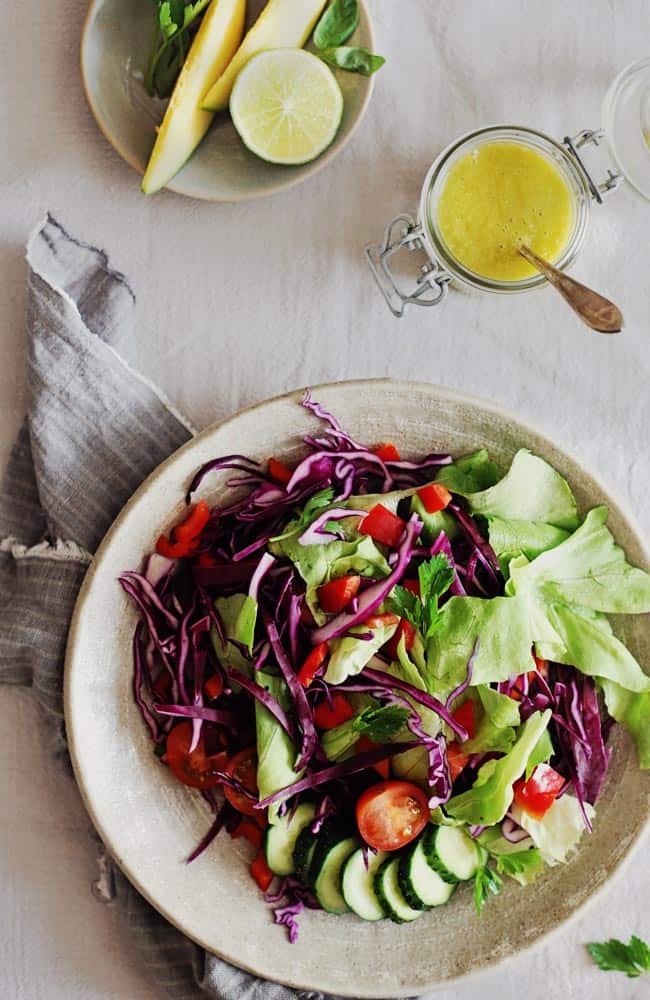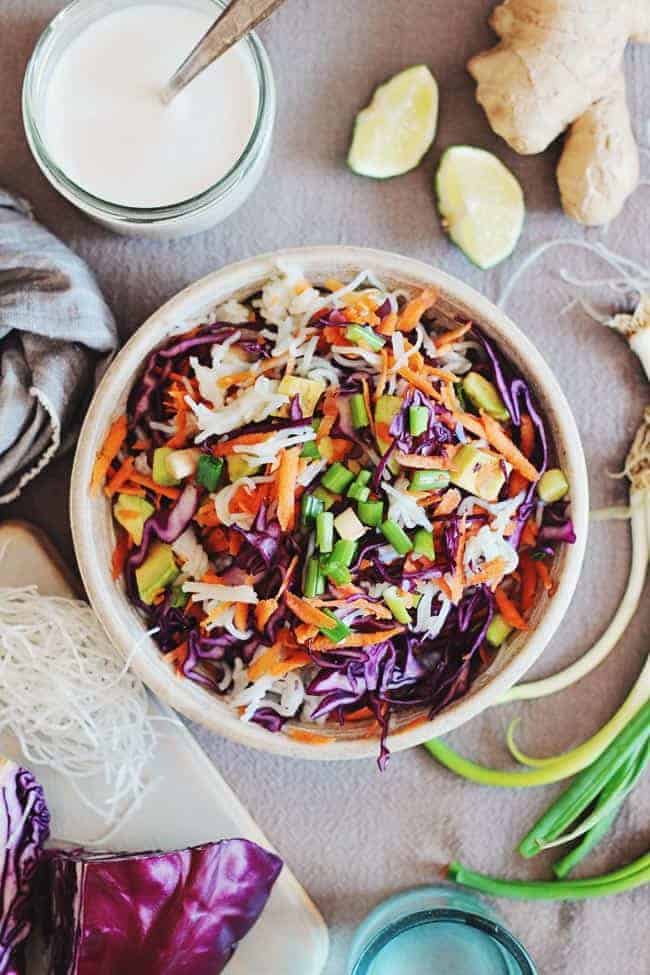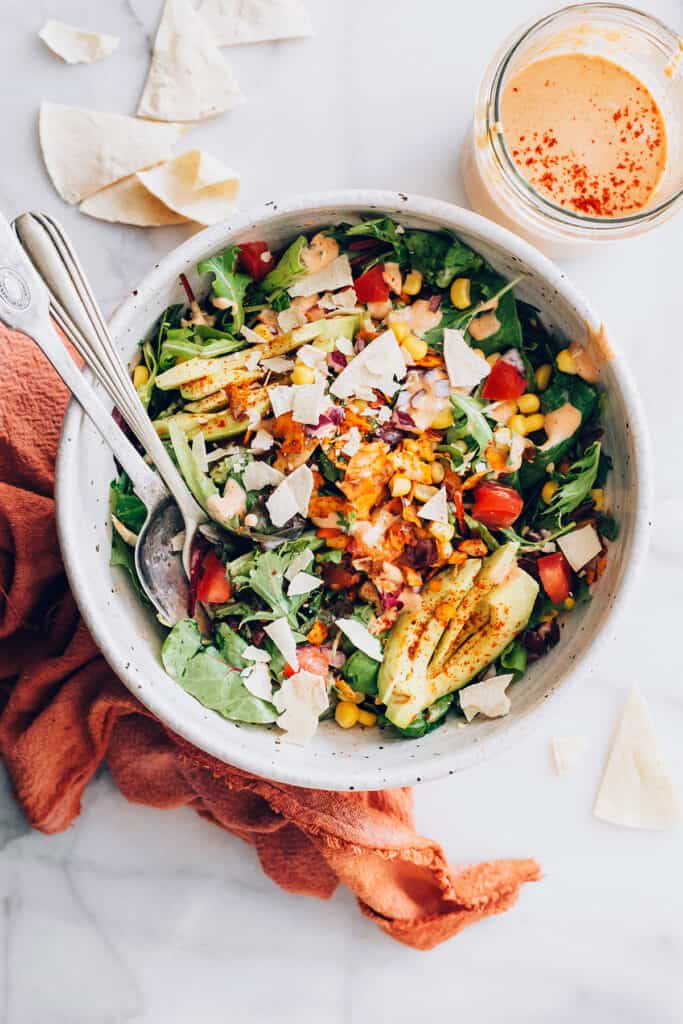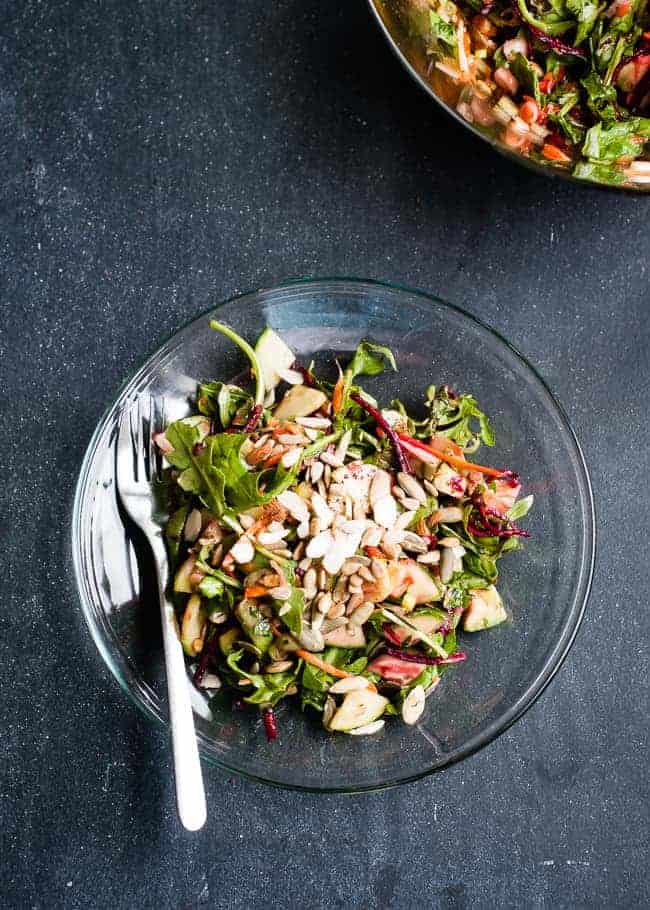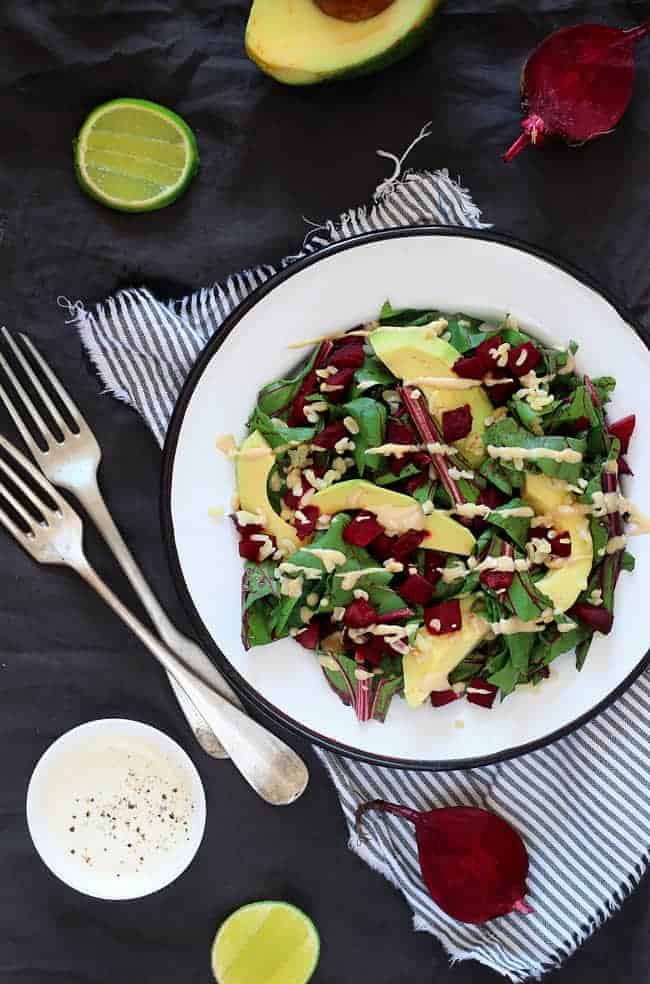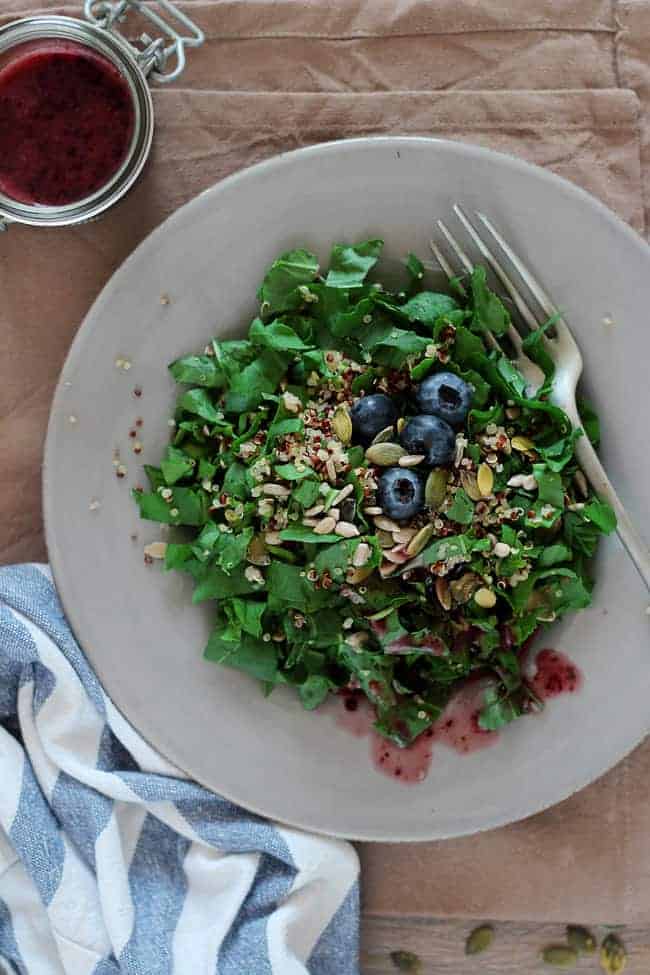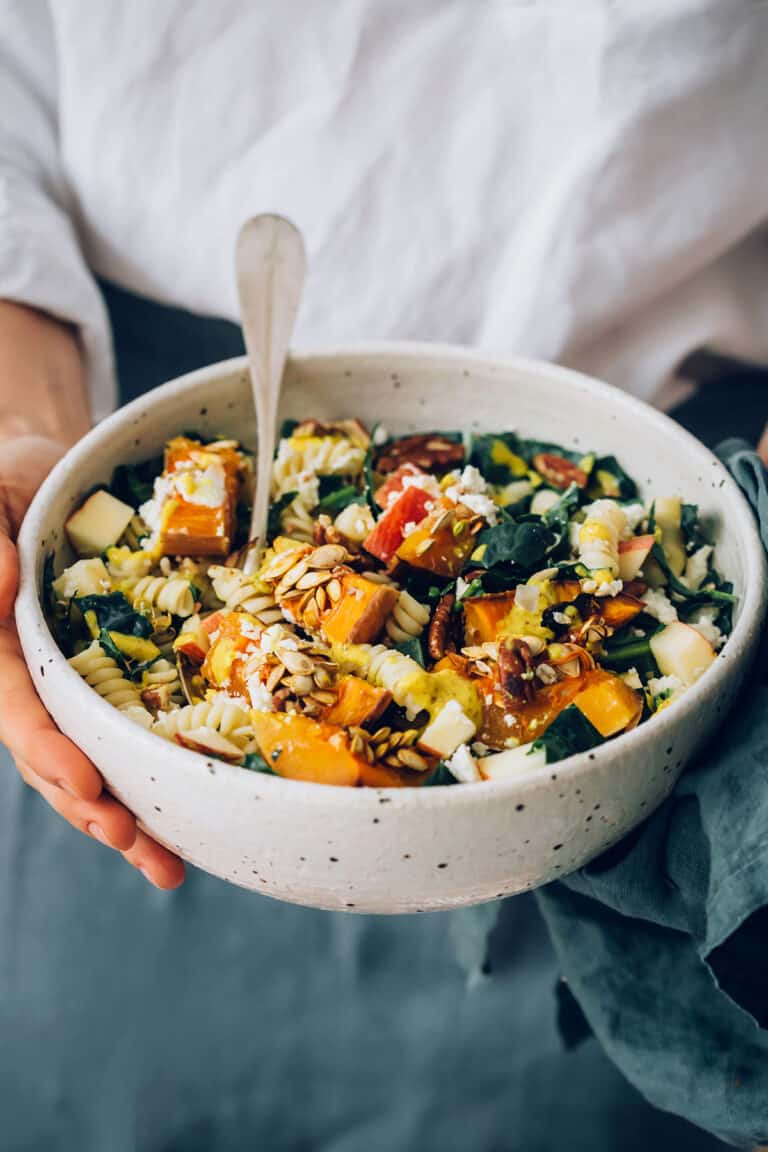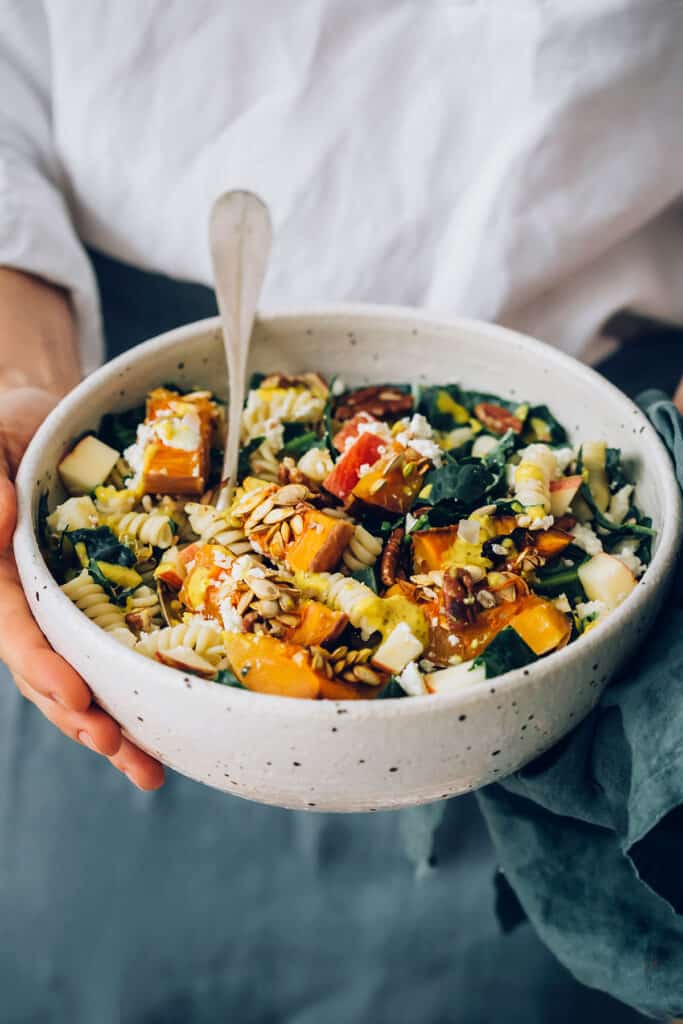 Autumn Pasta Salad with Roasted Squash, Kale + Feta Cheese

Cauliflower Rice Tabbouleh Salad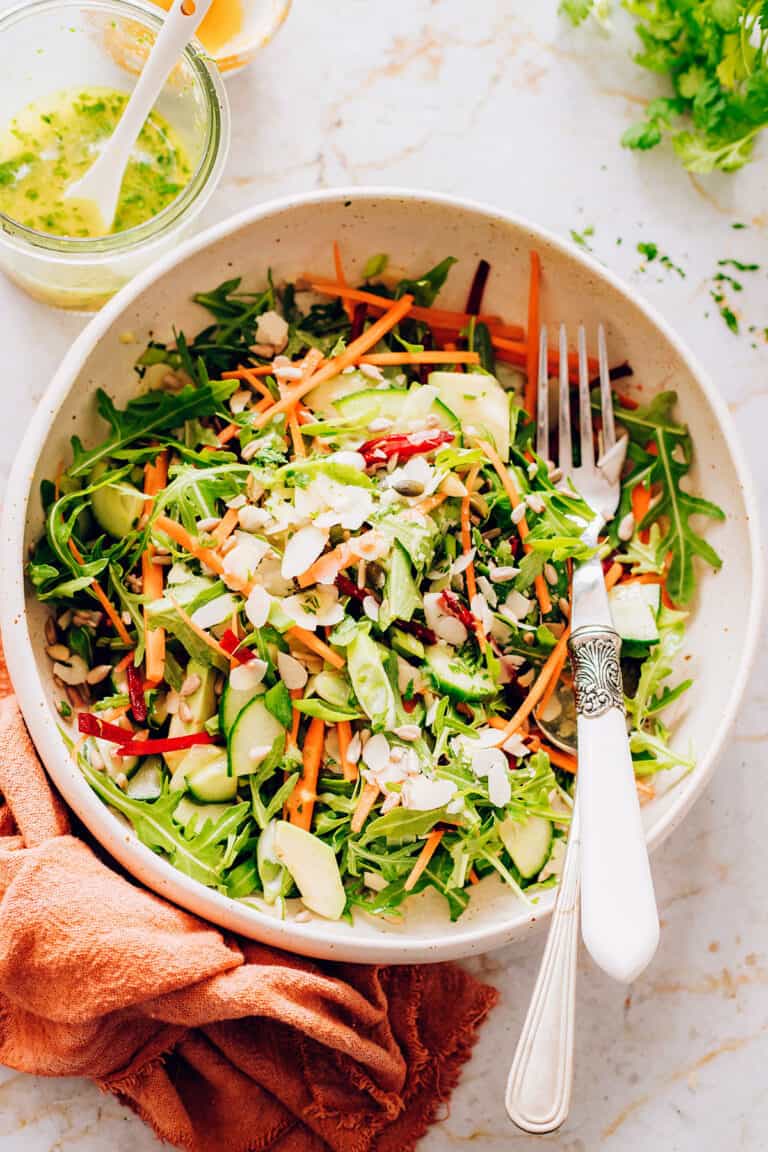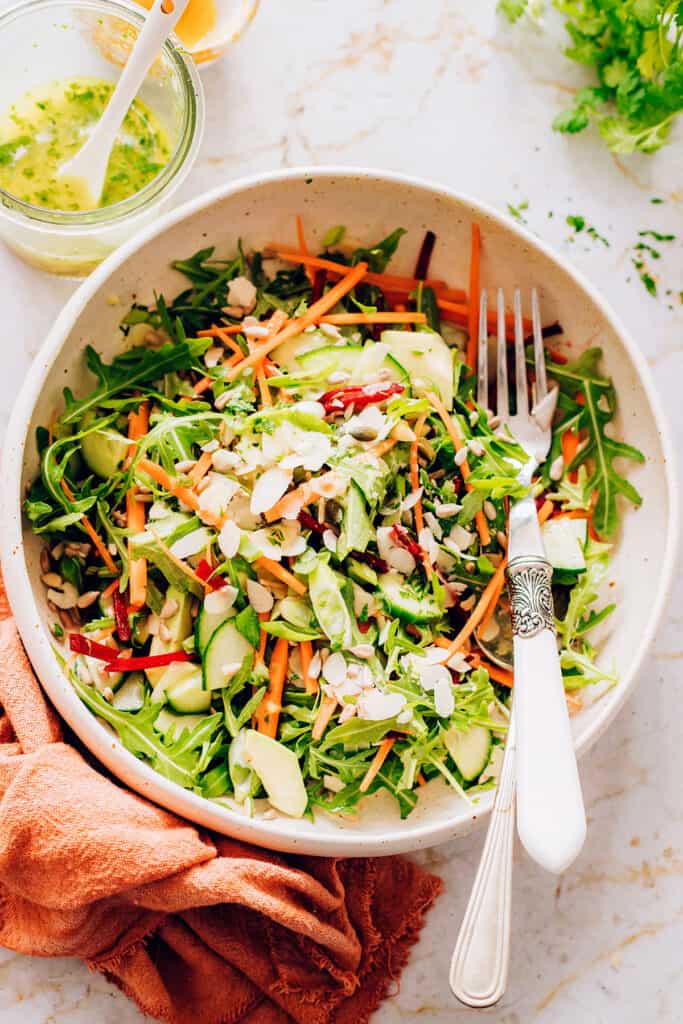 Glowing Skin Salad + Detox Dressing
121