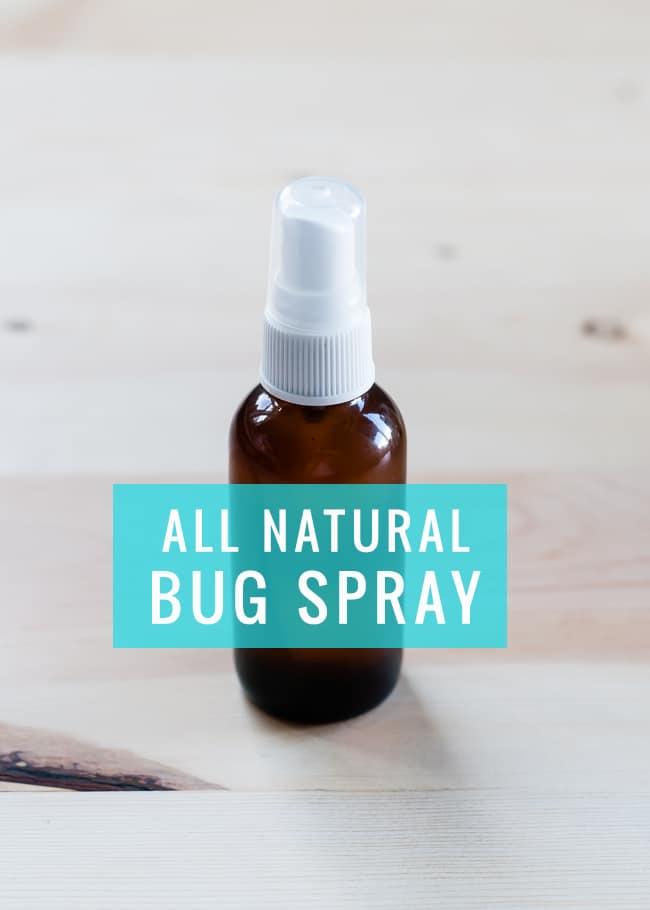 There are very few things I don't like about summer, and one of them is bug bites. It keeps me from wanting to go camping or stay outside after dark. I just can't stand those itchy, painful bites. But one thing I hate more than the bug bites themselves is using bug spray loaded with toxic chemicals to prevent them. Coating your skin in toxins kinda makes the bug bites not seem so bad, right? This summer I have a new plan of attack, and that's using my own natural homemade insect repellant made with essential oils.
How to Make Homemade Bug Spray
I have extremely sensitive skin, so it also makes sense to use natural ingredients for that reason too. Plus I really do care about what's being absorbed into my skin and my kids' skin. Making your own bug spray couldn't be easier and chances are you probably have some of the ingredients in your cupboard already.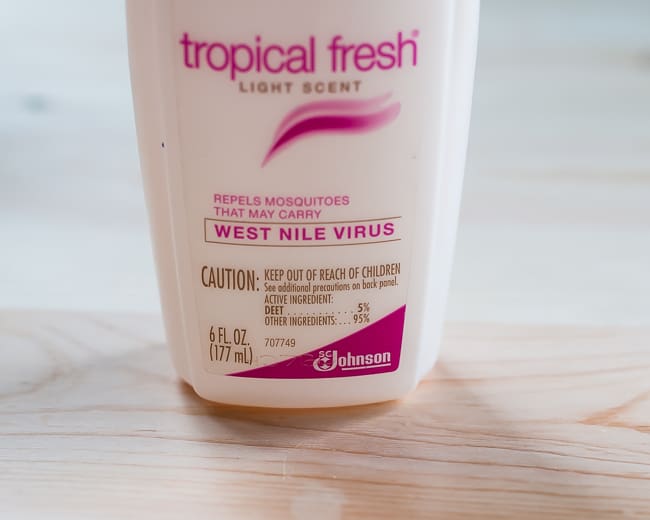 I did some searching around and found dozens of homemade bug spray recipes. I took inspiration from several places, but ultimately used this one based on DIY Natural's bug spray. The one essential oil that popped up over and over was citronella oil. Unfortunately I can't stand the smell of citronella (maybe that's why it works so well on bugs!). I still added it to my homemade bug spray because of its magical insect repelling properties, but you can use different combinations of essential oils. Oregano oil is a great one on its own, but I ended up combining it with lavender, citronella, tea tree and peppermint to cover my bases and pack as much bug-protection into a bottle as I possibly could.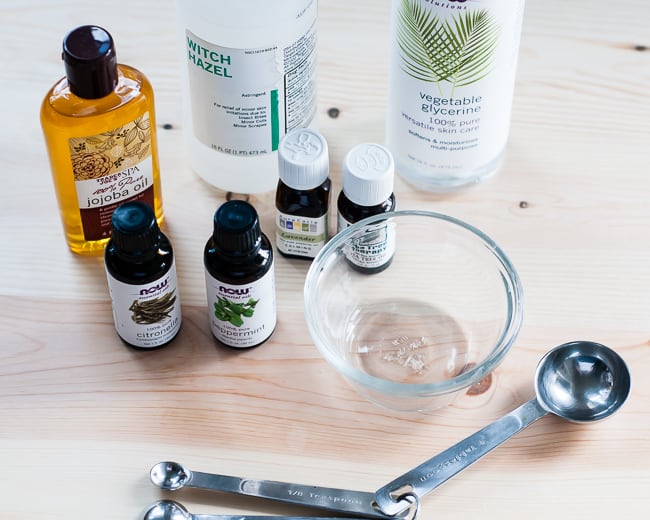 When using essential oils, it's important to dilute them with a carrier oil so they don't irritate the skin. For this I used jojoba oil. Olive, neem, almond or other oils can be used instead. You could even use coconut oil for a lotion style bug balm. (Note: neem oil is a natural biopesticide and has similar repellant benefits to DEET. It should not be used by pregnant women and children.)
My natural food store has handy little glass spray bottles. I picked up one for the bug spray. You don't need very much – a few spritzes worked great for each arm and leg. It does need to be reapplied more often than other repellants – every few hours or so.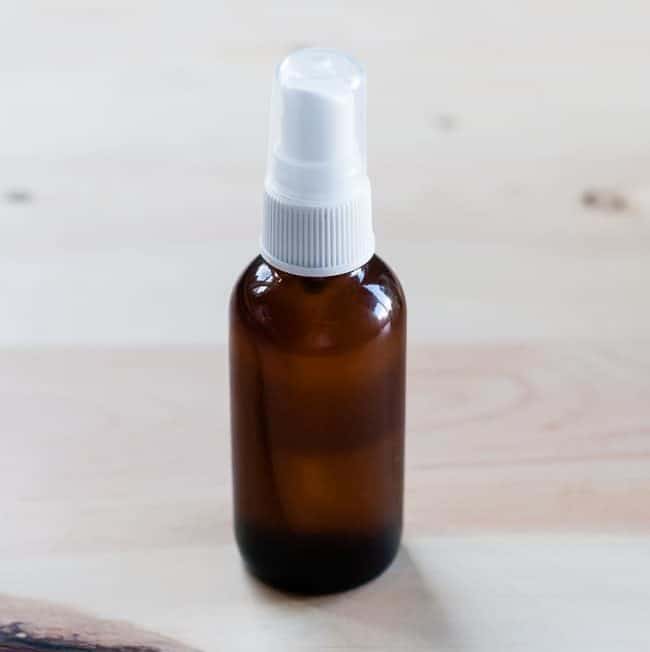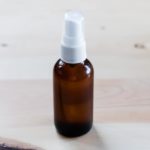 Print
DIY All Natural Bug Spray
Instructions
Mix everything together and transfer to a spray bottle.

Shake very well before using as the ingredients naturally separate.

Reapply every few hours for best results.
The more oils you use, the stronger the spray will be. I used this combination for mine – 20 tea tree, 20 citronella, 20 lavender, 10 bergamot, 10 oregano and 10 peppermint. The spray ingredients do separate, so it's important to shake it very well before spraying.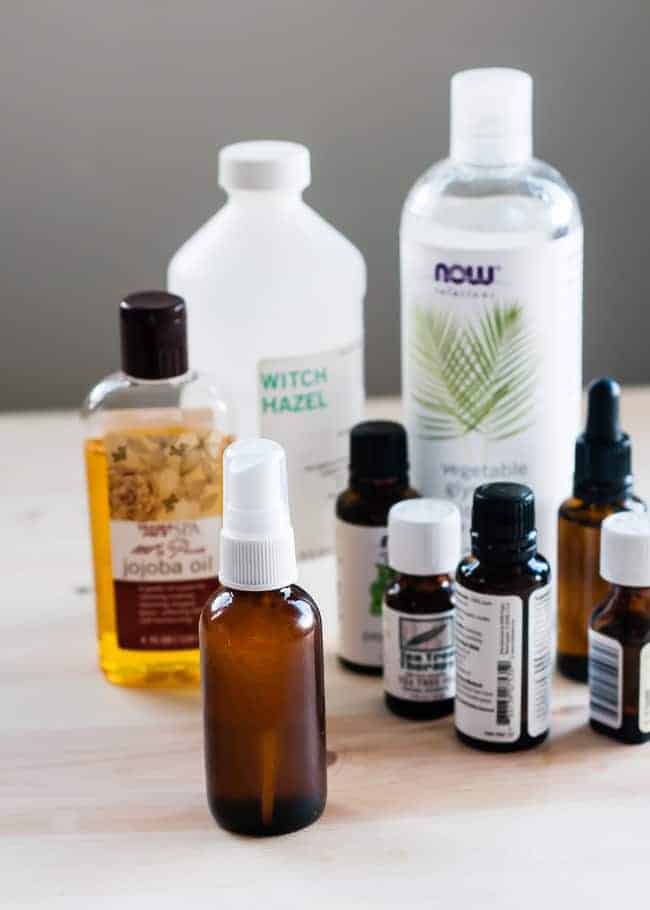 What natural ways have you tried to repel insects?
57