Dry skin is the worst. Sometimes it feels like no matter how often I slather on lotion, my legs, elbows and hands feel scaly and parched. Regular lotions just can't keep up with all drying effects of hot showers and copious hand washing, especially in the wintertime!
So if there was ever a perfect time for a decadent body butter, this is it. With just 2 ingredients, this creamy lotion definitely does this trick! Here's how to make body butter with 2 ingredients you probably have around the house. Seriously, it's that simple!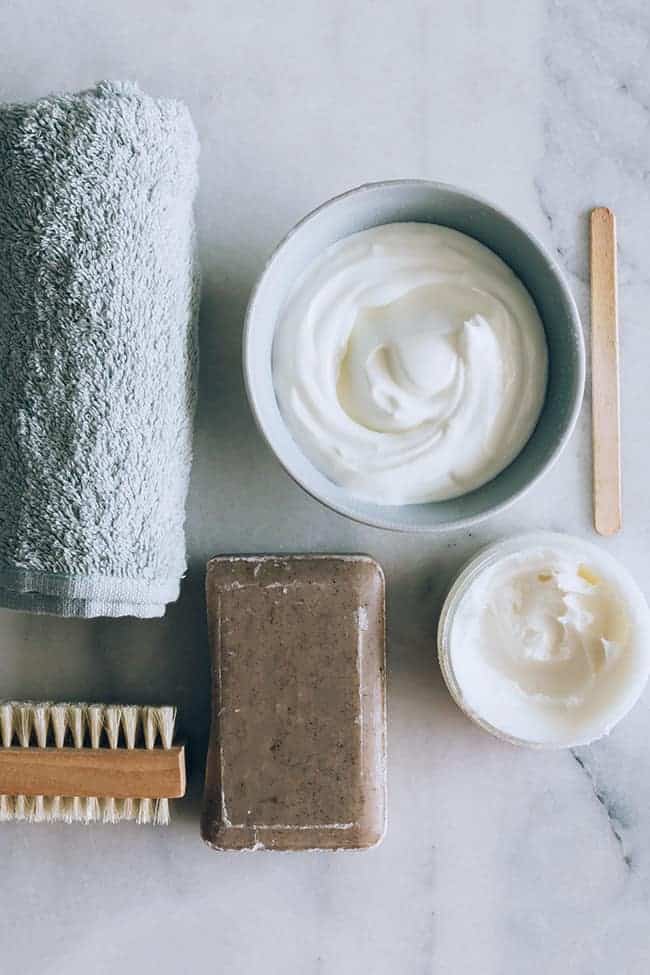 How to make body butter
You might remember this citrus body butter from last year. Whipping butters and oils makes a super rich combination that your skin will definitely soak up. This time I wanted to keep it simple – just coconut oil and shea butter. You can add essential oils or other butters if you want but, for me, the slight coconut smell is a perfect reminder of summer.
I guess you could even just make body butter with coconut oil, but I wanted to get all the goodness of shea butter too. In a clinical trial, it performed just as well as a medicated cream containing ceramides to heal dermatitis. Shea butter also has antioxidant effects to protect skin from free radicals, as well as anti-inflammatory effects to soothe irritated skin. Why wouldn't I want to use this amazing natural plant oil on my skin?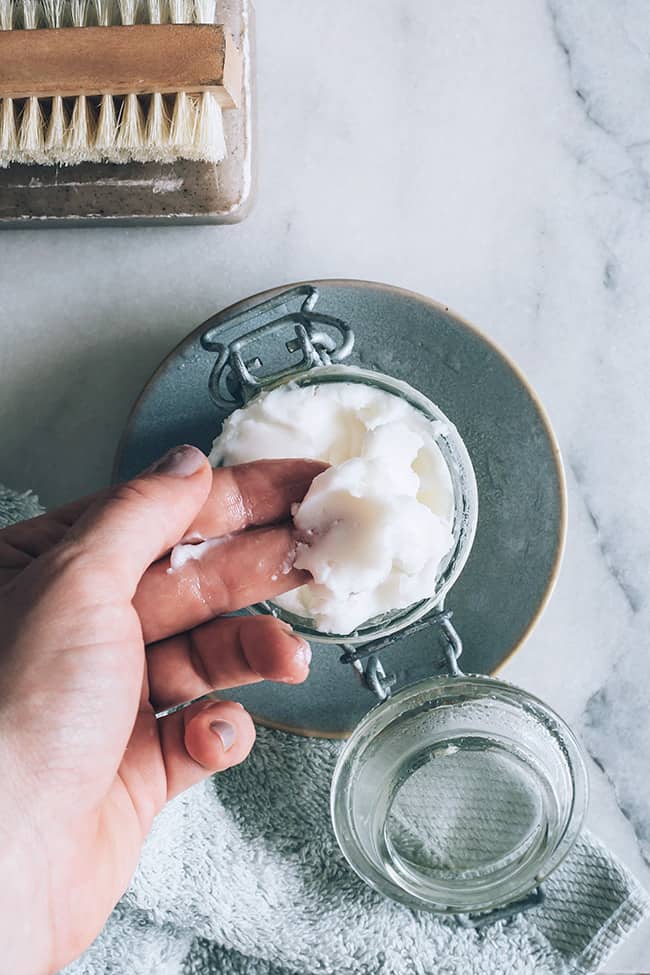 After whipping, the texture looks a lot like white frosting. The body butter doesn't stay as frothy as it looks immediately after whipping. It may harden some, but it will still easily rub into the skin without feeling super greasy. Shea butter also has a higher melting point than coconut oil, which helps keep this super luscious whipped butter from just melting in summer heat.
The longer you whisk the butter after cooling down, the fluffier it's going to be—the texture of this is completely customizable to your (or your giftee's) preferences. If you're a little pressed for time, you can pop the mixture in the freezer for about 20 minutes before whipping—the only requirement is that the mixture should be almost solid before whipping it.
This is way more important than people think. There are different types of skin-beneficial fatty acids in shea butter, but the thing is, they cool down at different rates. When a product using shea hasn't been blended and cooled properly, that's when products can get a little grainy thanks to the shea butter—luckily, it's really easily avoided by rapid cooling (at least, cooling down faster than room temperature!)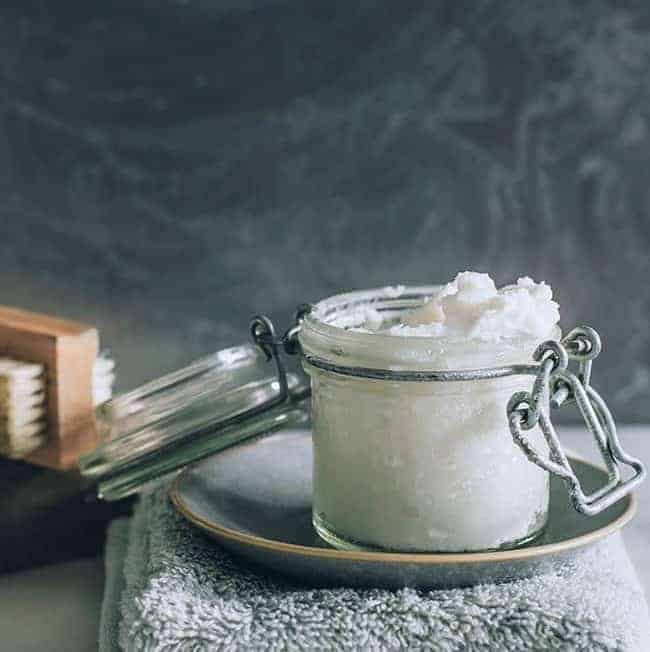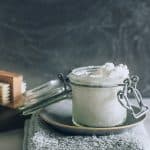 Print
2-Ingredient Body Butter
Stay moisturized this winter! Learn how to make body butter with 2 simple ingredients you probably already have in your house.
Equipment
Double boiler

Hand mixer

Glass container with lid
Instructions
Using a double broiler over low heat, melt the shea butter coconut oil together.

Refrigerate mixture for about an hour to cool.

Beat the ingredients for 5-7 minutes with a hand mixer, or until the mixture becomes fluffy. Use a rubber spatula to scrape down the sides of the bowl, as needed.

Transfer the body butter to a glass container with a lid.
Notes
Apply 2-3 times a day.
Should last at least 6 months.
166