I love essential oils and I've been known to use them for everything. Green cleaning? Skincare products? Staying healthy? Check, check and check. But I especially love them for taking care of everyday aches and pains like sore joints, insomnia and bug bites. And don't even get me started on headaches! And an essential oil roll-on remedy is a great option for headache relief!
Nowadays, instead of popping a pill when I feel a headache coming on, I reach for some of my fave oils to help relieve tension and ease the pain. Simply combine them in a little roller bottle and apply directly to the forehead. Let the oils sink in for a few minutes and kiss your headaches goodbye.
DIY Essential Oil Headache Roll-On
The magic ingredients in this headache concoction are lavender, peppermint and cajeput oils. While all three are helpful at relieving headaches by themselves, when combined they create a migraine-busting miracle oil that can stop most headaches in their tracks. Here's how it works:
Lavender Oil
Lavender has been shown to effectively treat migraine headaches by decreasing the severity of symptoms as well as by preventing onset altogether. Lavender oil is thought to be effective because it dilates blood vessels, regulates serotonin levels, and decreases painful inflammation. It will also help your body relax and relieve nervous tension, which may help alleviate tension headaches.
Peppermint Oil
A similar study also shows that peppermint oil is significantly more effective than the placebo at curing tension headaches. When applied to the temples, the menthol in peppermint oil has a significant analgesic effect which in turn decreases pain and inflammation.
Cajeput Oil
Cajeput contains a chemical called cineole, which when applied directly to skin, causes it to get warm and become slightly irritated. This helps "confuse" nerve endings in the skin and mask pain. It's often used to treat tooth aches and joint pain, but when applied to the temples it can relieve head pain as well.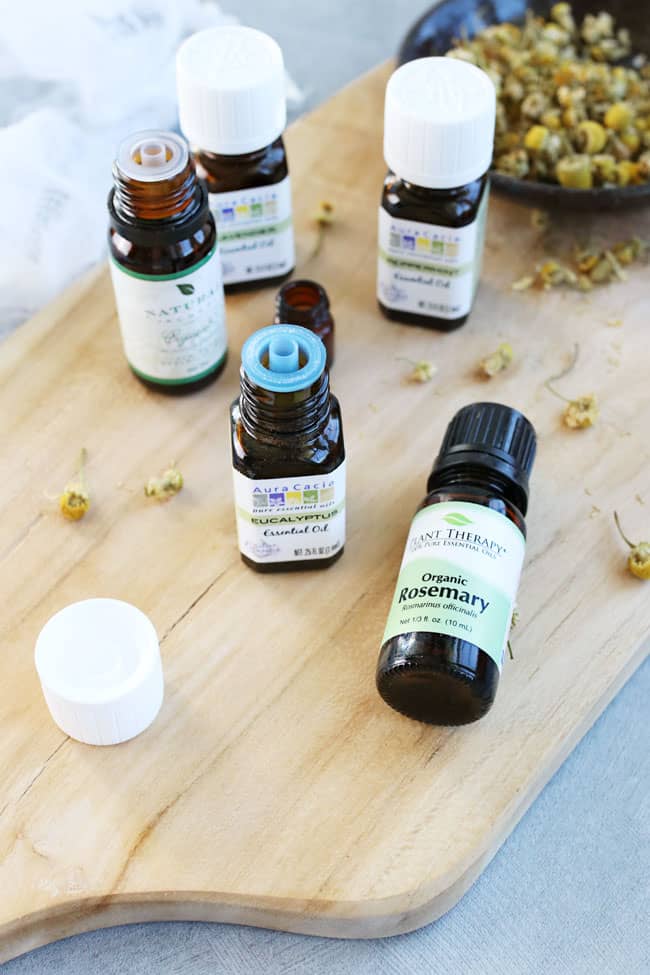 For added benefit, toss in a little chamomile, rosemary and eucalyptus oils to relieve tension in the body and promote relaxation.
As a bonus, this essential oil headache roll-on also works for other aches and pains like joint pain, tooth aches and general soreness. Just apply directly to the problem area and massage into skin.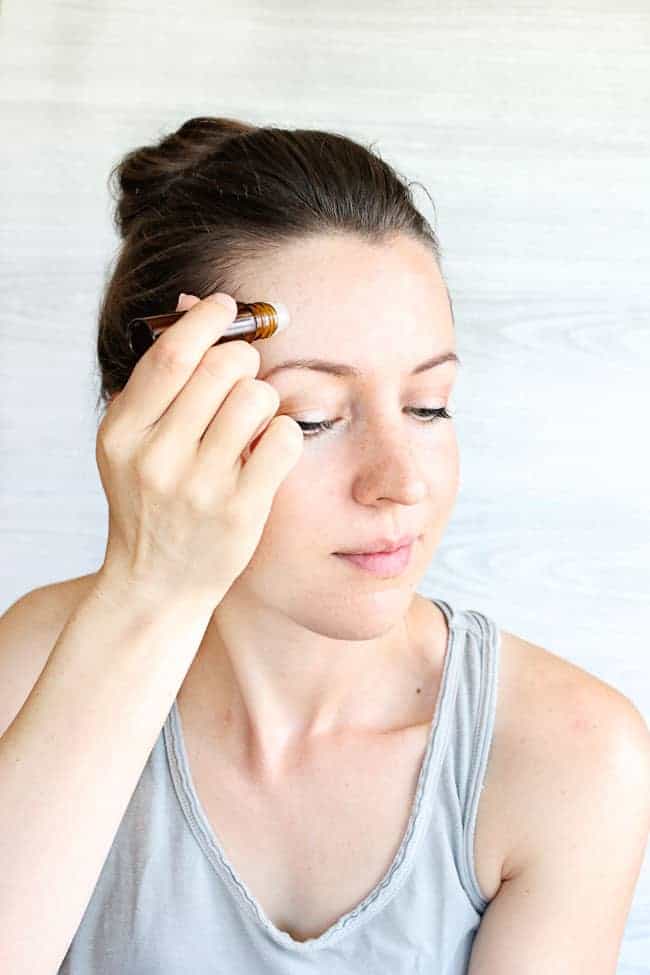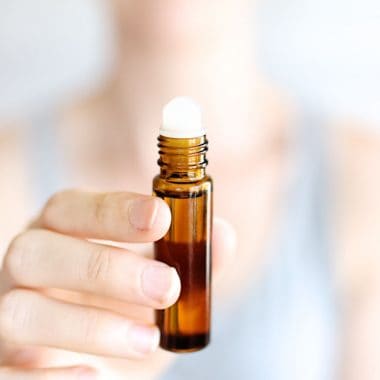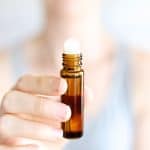 Print
Essential Oil Headache Roll-On
This DIY essential oil headache roll-on uses a blend of essential oils to relax tense muscles and ease headache pain naturally.
Instructions
Combine the essential oils in a small roller bottle and mix. Fill the bottle the rest of the way with a carrier oil (we like jojoba, almond, or grapeseed oil)

Whenever you feel a headache coming on, apply the oil directly to the temples and massage into skin.
Need some more natural headache remedies for when tension hits? Here are some more of our favorites.
This post was medically reviewed by Dr. Holly Smith, a board certified physician in nephrology and internal medicine with a background in nutrition. Learn more about Hello Glow's medical review board here. As always, this is not personal medical advice and we recommend that you talk with your doctor.
183