With cold, snowy weather behind us, it's time for some outdoor fun in the sun. For many, summer means pool time, barbecues, and vacations, but it also can mean damaged hair from the muggy weather, sun and chlorine. It can be especially frustrating because so many of us count down the days until summer, but end up having to put extra work into our beauty routine.
I know that I have personally spent a lot of time in the hair care section at the drug store scouring for the right summer conditioners, sprays and oils, but it doesn't have to be that hard. And, it also doesn't mean you have to have suffer from frizzy, dry hair all season.
With the right summer hairstyle and DIY hair care recipes, you can maintain beautiful hair all summer long!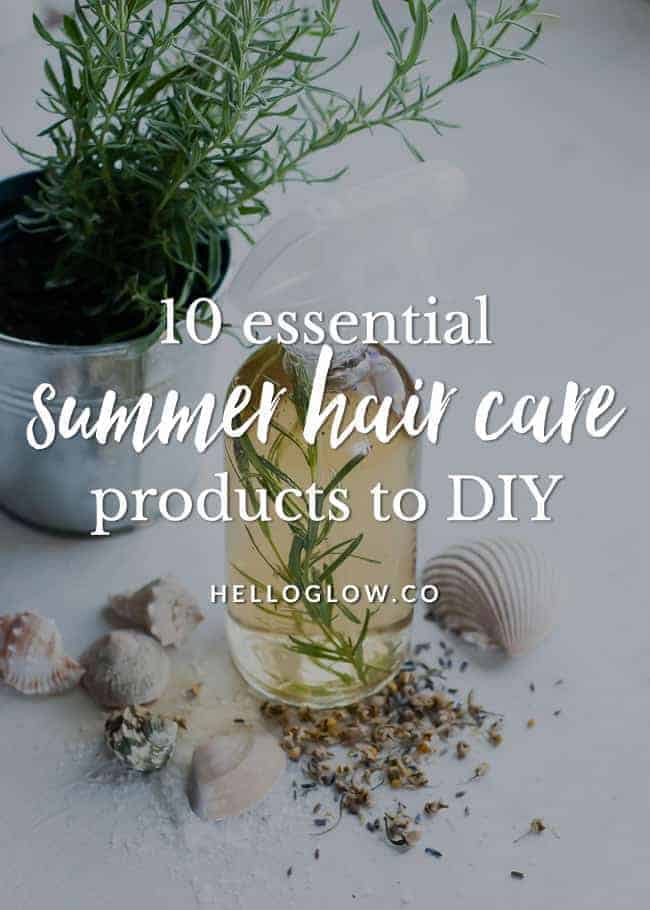 But in addition to helpful DIY recipes, it's important to remember the basics for summer hair care. For example, cover up with a chic head scarf when you're going to be in the sun for a while. And when deciding on a hairstyle, make sure to keep it loose, since tight styles can damage your already stressed summer hair.
Finally, remember to wash less often to keep your natural oils and watch how often you use your blow dryer. After all, your hair gets enough heat exposure in the summer!
10 Must-Make Summer Hair Care Products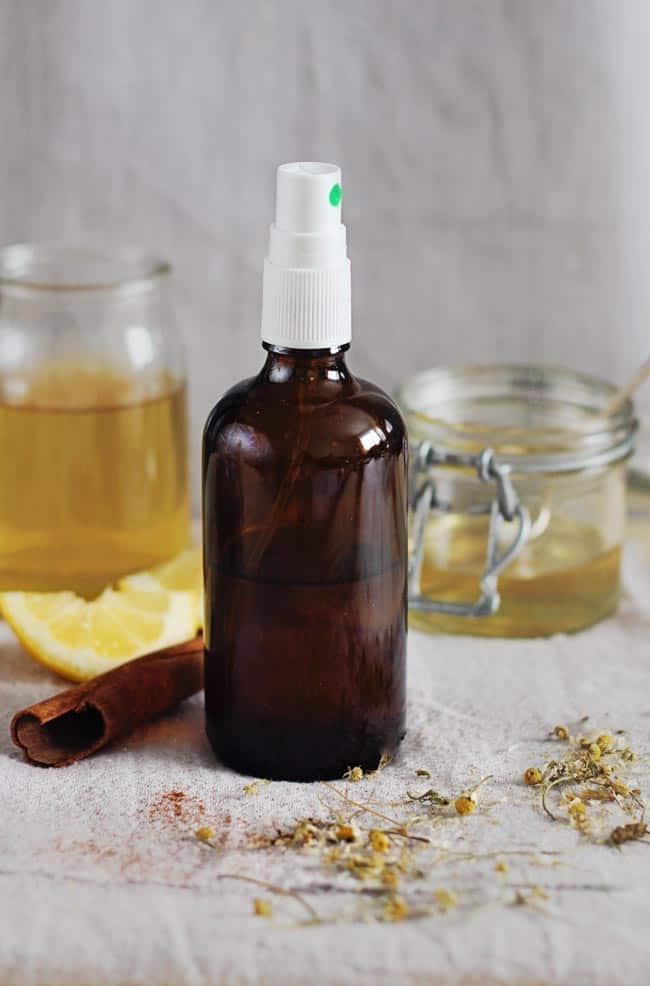 1. Hair lightener
Summer is a great time to switch up your hair color. Hair lighteners, like this chamomile spray for blondes, are easy to make and often require only a couple of ingredients. For a simple recipe, mix cinnamon powder into a small handful of conditioner and comb through your hair.
Pull your hair up, secure, and leave it in a shower cap overnight. Not only is this a great hack for lightening your hair, the overnight conditioning ensures hydrated, healthy summer hair.
2. Clarifying shampoo
Summer is a great time to try a gentle, natural shampoo. Especially if you have fine hair and scalp issues, this homemade clarifying shampoo will be a treat for your hair. It's made with apple cider vinegar, which is antimicrobial, nourishing, and exfoliating.
3. SPF hair mist
While it's certainly important to cover up your skin with sunscreen, don't forget your hair! Sun can damage your hair just like it does your skin.
For an easy hair sun protection mist you can dilute your favorite natural sunscreen with water. Or combine 5-10 drops grapeseed oil, ½ cup water (plain or rose water), and the juice from fresh grapes (strain first to remove grape skins).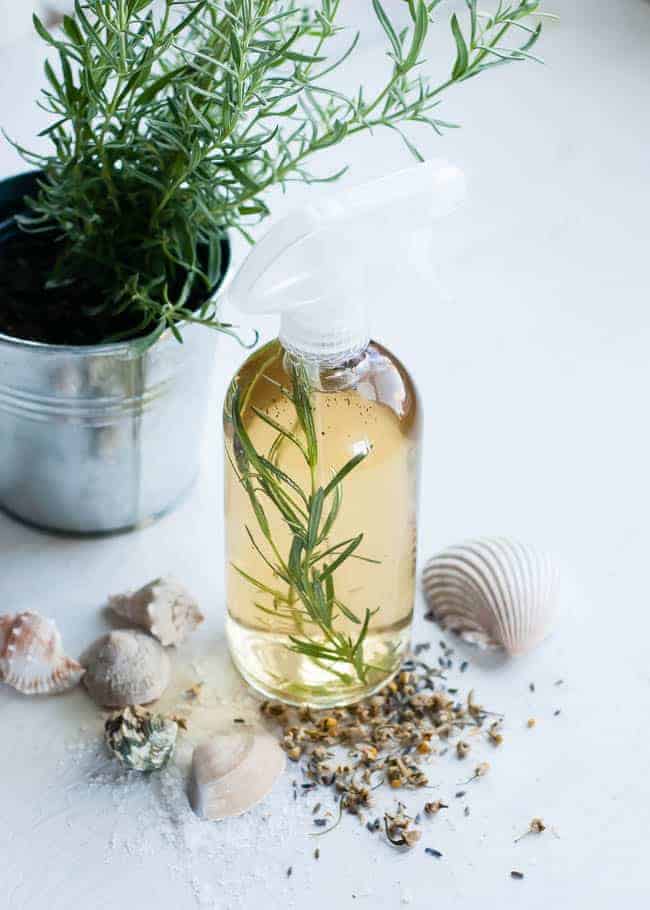 4. Beach hair spray
Looking to sport some natural looking beach hair waves? This sea spray recipe has you covered. Simply add 1 cup of hot water to a spray bottle with 1-2 teaspoons of sea salt and 1 tablespoon of coconut or argan oil.
To form the waves, put your hair in a big, loose braid for a while, and/or on in a loose knot on top of your hair. When it's almost dry, let your hair down, scrunch, and let it air dry.
5. Post-sun mask
Let's face it. We love sunny days, but our hair and skin certainly don't. The key to post-sun hair care is to moisturize, moisturize, moisturize!
Try this deep conditioning mask or simply mix equal parts coconut milk and olive oil, stirring rapidly to make sure they mix well. Next, warm the mask in a pre-heated pan for about 20 seconds. Apply to your hair from roots to ends, and leave in for 15 to 30 minutes.
6. Scalp saver
Scalp health is incredibly important as it can actually affect our strands, too. Just like your hair can take a beating in the summer, so can your scalp. Use one of these DIY scalp scrubs to get rid of product buildup.
Soothe an irritated scalp and stimulate hair growth with this scalp oil made from olive oil, jojoba oil, herb extracts and essential oils. Not only will it save your hair from the warm weather woes, it also takes care of dandruff and dryness.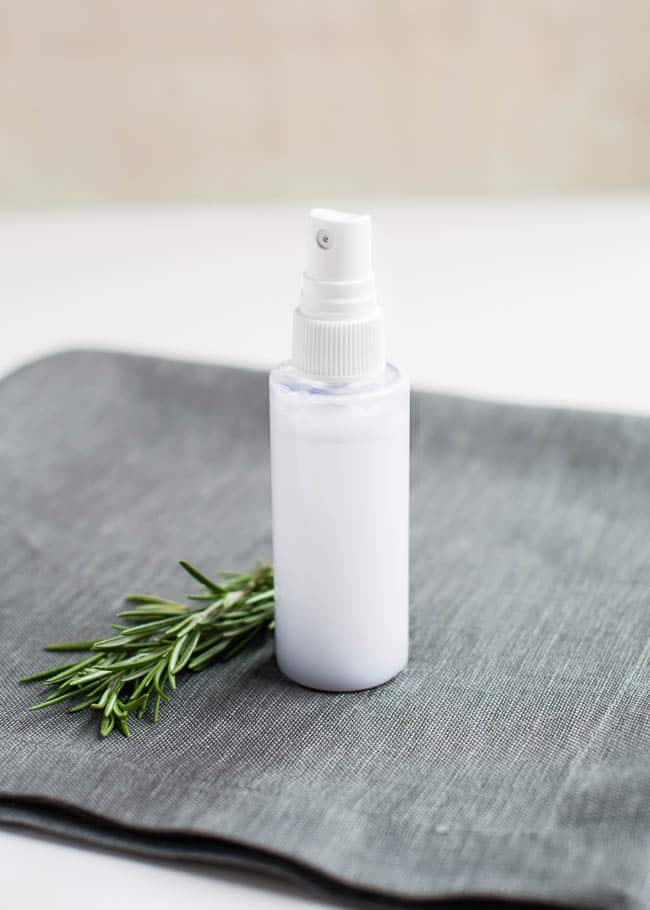 7. Leave-in conditioner
Leave-in conditioners are great for keeping your hair nourished during those hot, sunny summer days. You can make an easy detangling spray with your own natural conditioner.
You might also want to try this leave-in conditioner, which is made with coconut milk, jojoba and argan oil, and is conveniently made as a spray.
8. Strengthening mask
Sun and muggy weather can take a real toll on our hair and even make our hair more brittle. It's important to keep your strands strong to prevent breakage and keep your hair glowing and smooth. Go to the root of the problem and solve it with a homemade hair mask, whether it's for split ends, damaged or oily hair.
9. Cooling antioxidant mist
What better than a mist to cool you down that's also good for your skin? Check out this natural cooling mist made from green tea, aloe vera, cucumber juice and peppermint essential oil. It's full of antioxidants and is a great spray to keep in the fridge this summer.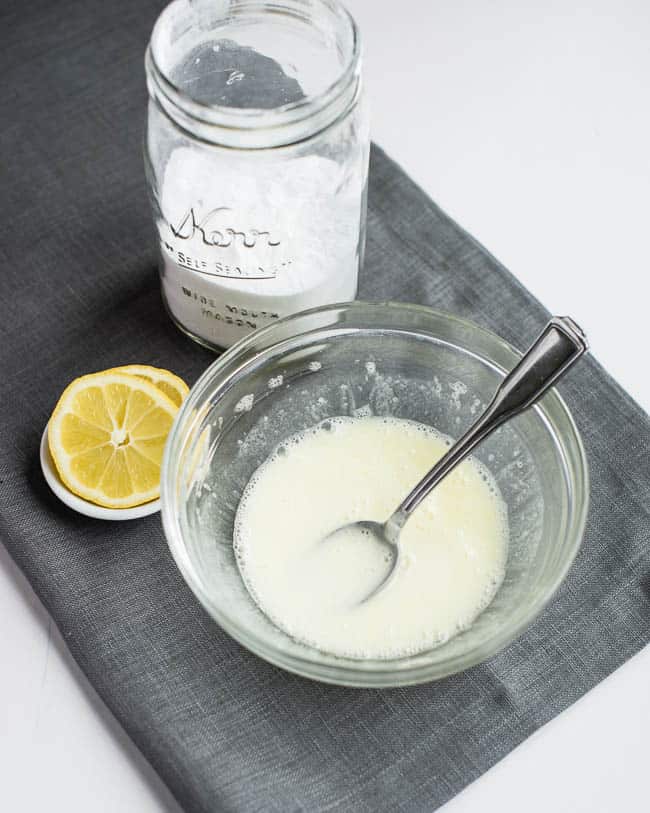 10. Chlorine buster
Swimming cools us off in the heat, but it can really damage our hair — and have even worse effects on blonde hair (that dreaded green tint). Baking soda and lemon juice come together for an easy fix!
Mix together 1/4 cup lemon juice, 2-4 tablespoons baking soda and 1 tablespoon liquid Castile soap for a quick mask to rescue your chlorine-soaked hair. Let it sit for 20 minutes and then rinse.
70