So many natural ingredients are not only beneficial to eat, but they also do wonders for your skin when applied on the outside. Hence our new 'Beauty Inside Out' series where we share a simple skincare recipe with a simple food recipe. Like apple cider vinegar and green tea, turmeric is a handy spice that makes you glow on the outside while reducing inflammation and boosting feel-good chemicals on the inside. Here are two ways to use turmeric for face and body.
Glowing Turmeric Face Scrub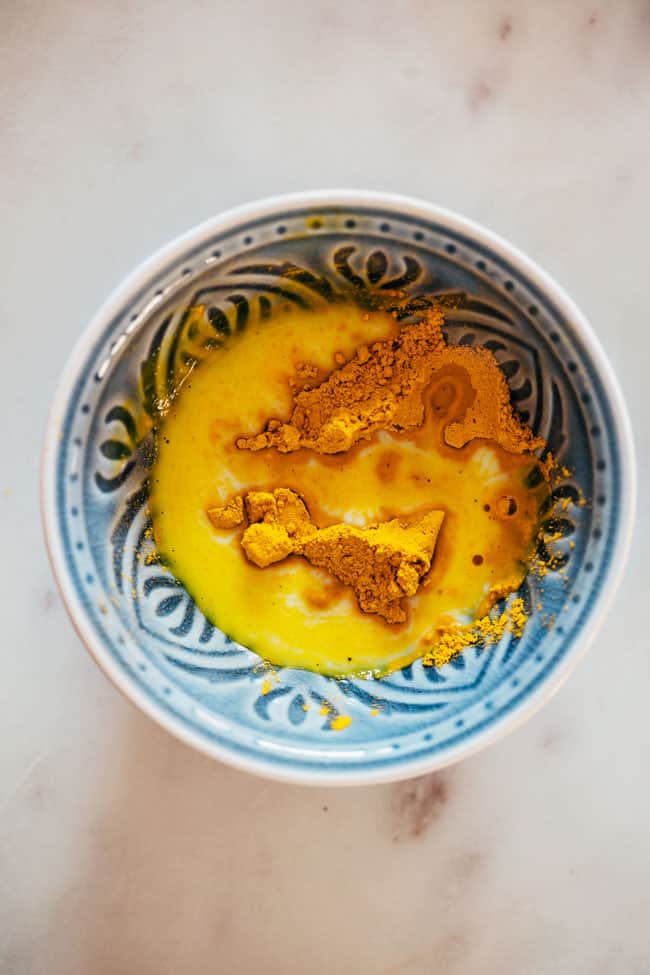 Despite its bright color that has a tendency to stain whatever it comes in contact with, turmeric actually works to even out your natural skin tone. And by inhibiting an enzyme in skin that produces pigment turmeric also lightens age spots, scars and other discolorations. Turmeric's texture provides excellent exfoliation, and it helps regulate skin's oil production, making it great for acne-prone skin.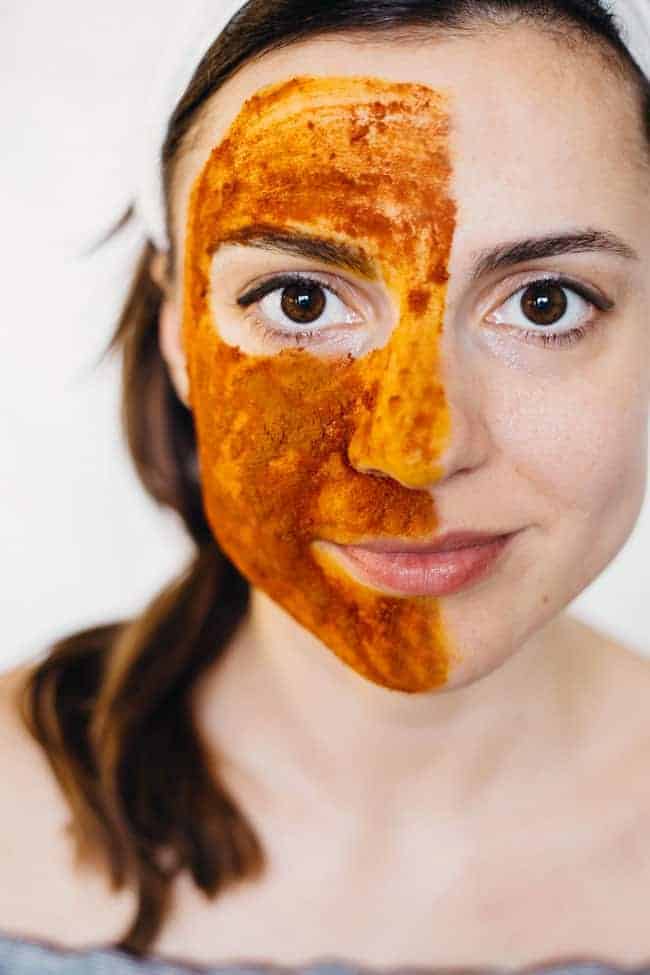 1 teaspoon turmeric
3 teaspoons almond milk
3 teaspoons baking soda
Mix all ingredients together in a small bowl, and stir to combine. Using clean hands, massage over clean, damp skin with fingertips starting with your chin and working upward in small circles. Rinse and follow with moisturizer.
If you experience any skin discoloration from the turmeric, don't fret, it's not permanent! Rinse again with water or use a gentle cleanser (like this rice milk one) to remove any yellow tint.
Turmeric Golden Milk
Anti-inflammatory, antioxidant and antiseptic, turmeric provides a number of body-healing benefits on the inside, too. Curcumin, the compound that gives turmeric its bright color, helps spur the body to burn fat. It also reduces the body's inflammation response that can lead to joint pain and stiffness. The spice also helps the brain produce more serotonin and dopamine, which can ease insomnia and improve mood.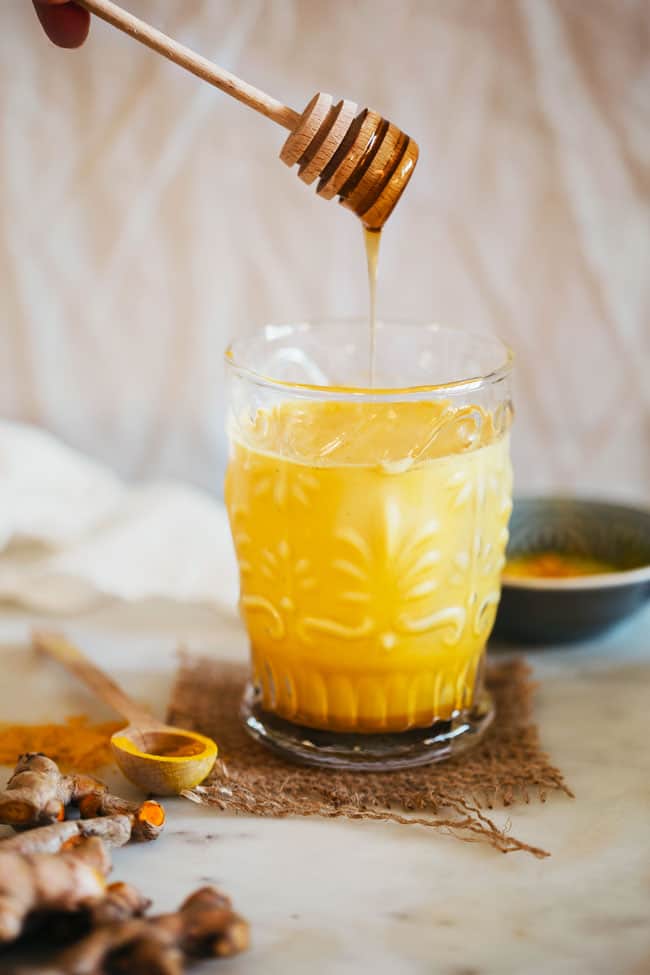 This rich, comforting golden milk has been part of Ayurvedic medicine for thousands of years. We recommend combining the turmeric paste with coconut milk and drinking 1 cup at night before bed.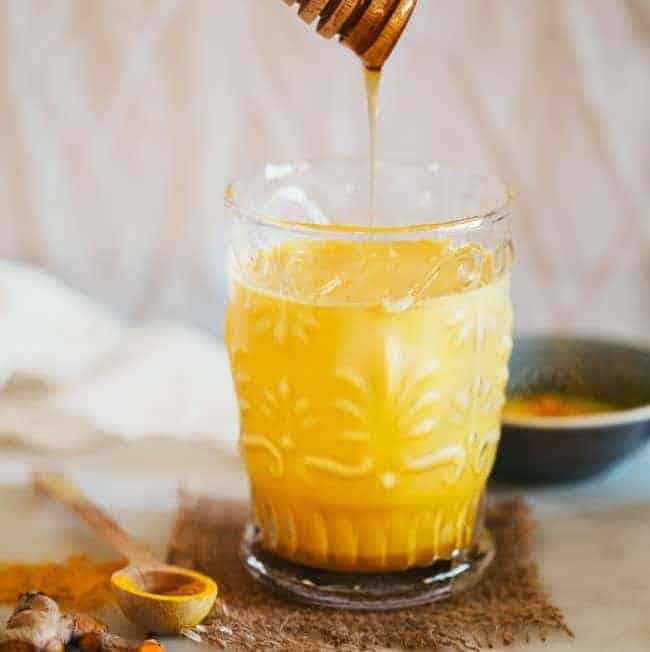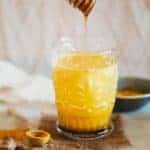 Print Recipe
Turmeric Golden Milk
Anti-inflammatory, antioxidant and antiseptic, turmeric golden milk helps reduce inflammation while boosting fat burn.
Ingredients
Golden Milk
2

teaspoons

turmeric paste

from above

4

cups

non-dairy milk

2

teaspoons

of a liquid sweetener
Instructions
MAKE THE PASTE
Add the water and turmeric to a small pot over medium heat. Turmeric can easily stain your clothes, pots, and utensils so be careful and wash right away.

Gently stir the water and turmeric into a paste of medium consistency. If the paste becomes too dry, add a little water.

Cook the paste for about 7 to 10 minutes. It should be a slightly darker brown color than when you started.

Store in a glass container in your refrigerator to avoid permanent staining.
MAKE THE MILK.
Add the paste and milk to a pot over medium heat.

Stir slowly until the milk is warm, not boiling. Serve with the sweetener of your choice.
Photos by Ana Stanciu
67