Healthy bacteria can benefit our digestive tract, immune system, and even... you guessed it, our skin! A gut full of good bacteria can help fight harmful free radicals, which age skin prematurely, and it reduces inflammation both internally and externally.
There has been plenty of research and data behind the benefits of a healthy gut and how it helps our immune system. A healthy gut microbiome doesn't end with just our stomach.
The question then is, how can we utilize probiotics in our facial routine? Probiotics applied topically can help reduce acne breakouts, slow the effects of aging, and manage dry skin. Simply put, probiotics both internally and externally are where it's at!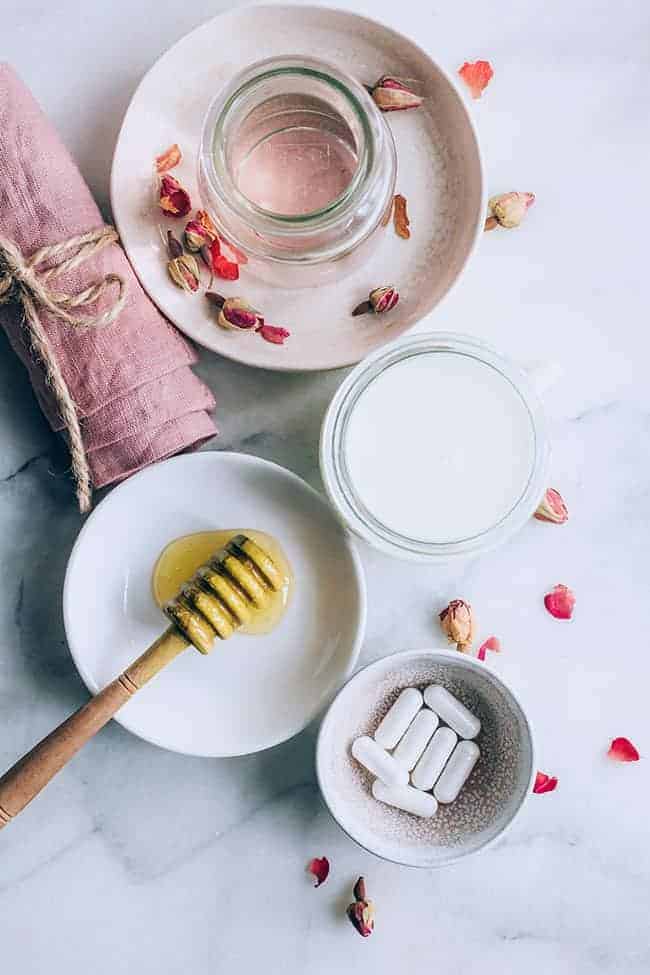 Homemade Rose Milk Cleanser with Probiotics
A simple homemade cleanser whipped up with probiotic capsules (yes the same ones you take internally!) is a great way to start introducing live bacteria into your skincare. And to boost the good bacteria even more, we add raw honey, which also contains probiotics.
This cleanser is perfect for skin that's prone to breakouts, but it's soothing and gentle enough for sensitive skin as well.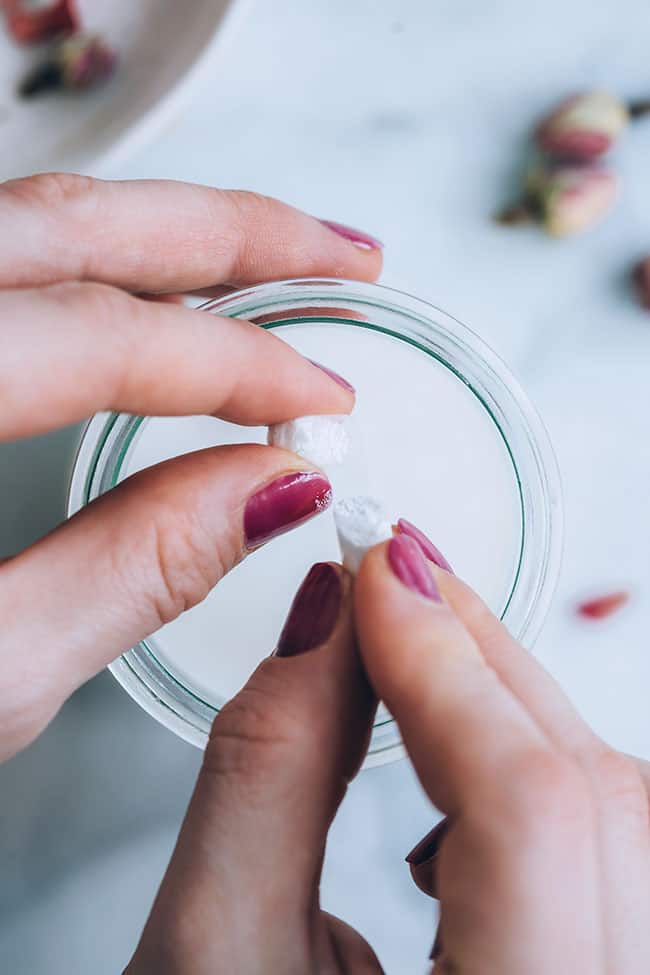 Milk Cleanser Recipe

—2 capsules live probiotics
—1 tablespoon organic coconut milk from can (coconut oil can be substituted)
—1 tablespoon raw honey
—1 teaspoon rosewater (here's a recipe to make your own)
For the coconut milk, be sure to use the cream of the coconut milk, and not the watery liquid. Combine all ingredients in a glass jar. Cover and store in the refrigerator to keep the bacteria active.
To soften the cleanser, warm the jar in the palms of your hand before applying to face. Rinse with warm water after massaging into skin.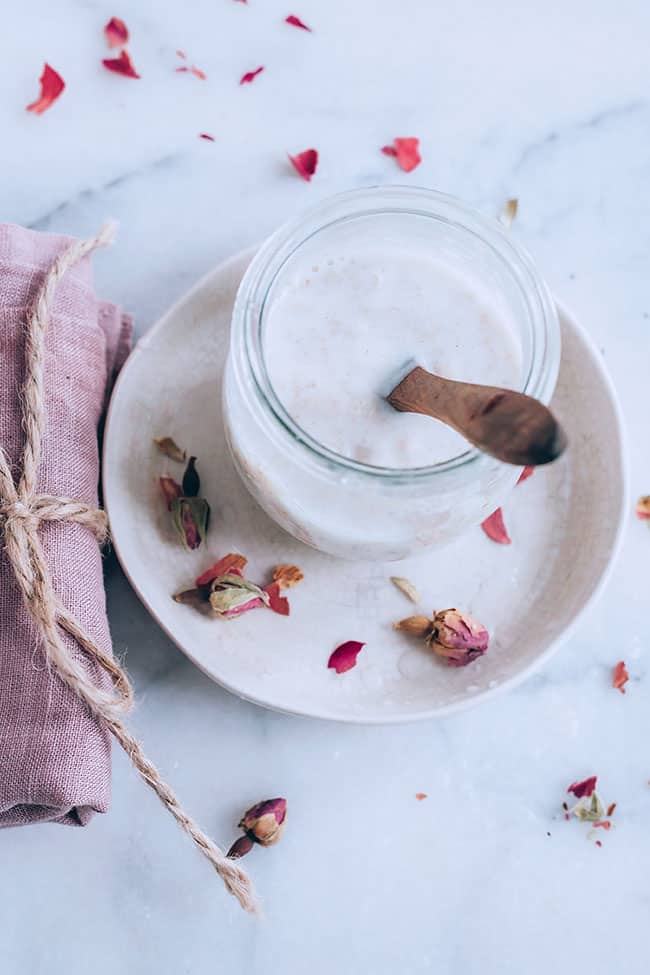 Probiotic Honey Mask
—2-3 capsules live probiotics
—1 teaspoon raw honey
—1 teaspoon tamanu oil for acne/oily skin; if you have dry/aging skin you can use rosehip seed oil as a substitute
Mix the honey and oil in a small bowl and empty probiotic capsules into bowl. Mix thoroughly and apply thin layer to face, leave on for 15 minutes before removing with warm water. Follow with appropriate serum or moisturizer.
Probiotic Skincare FAQ
Where can I find more info on probiotics?
This article on probiotics and prebiotics is very informative on what they are and how they work to benefit our body.
I want to include probiotics in ALL the things? Where else can I slip this into my routine?
Believe it or not you can include probiotics in your dental hygiene too.
How do I know which probiotics are the right one for me?
A few things to look for in a high quality probiotic: it should contain live, active bacteria, take note of the CFUs (colony forming units) on the label (most range from 1-10 billion CFUs), and store your probiotics properly. Most probiotics need to be stored in the refrigerator, so read the label carefully, also take note of the expiration date.
This post was medically reviewed by Dr. Rina Mary Allawh, M.D., a dermatologist who performs adult and pediatric medical dermatology, skin cancer treatment and cosmetic dermatology. Learn more about Hello Glow's medical reviewers here. As always, this is not personal medical advice and we recommend that you talk with your doctor.
165