Healthy bacteria can benefit our digestive tract, immune system, and even… you guessed it, our skin! A gut full of good bacteria can help fight harmful free radicals, which age skin prematurely, and it reduces inflammation both internally and externally. How can we utilize probiotics in our facial routine?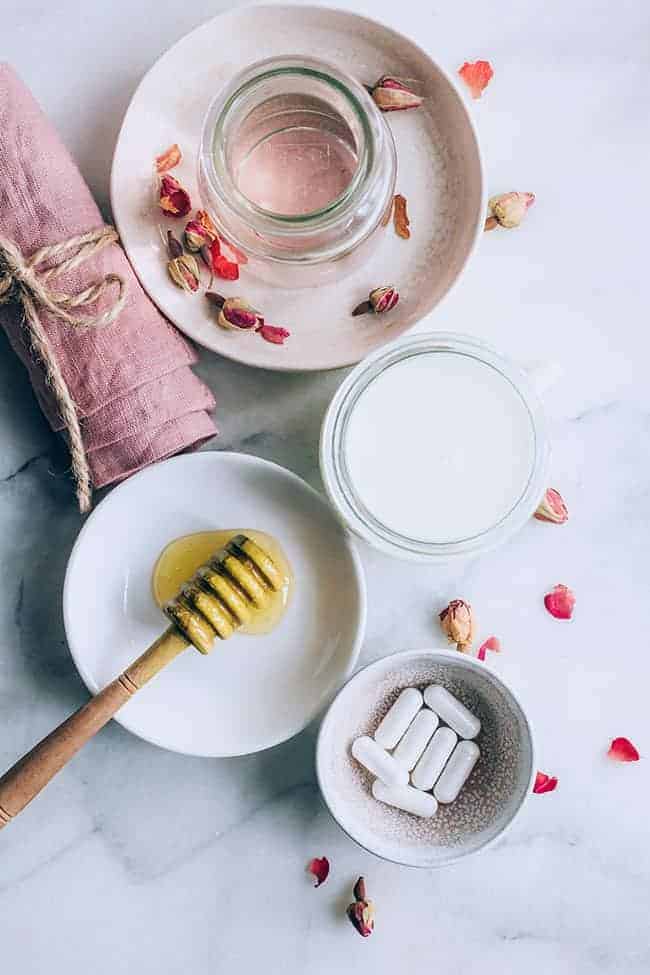 A simple homemade cleanser whipped up with probiotic capsules (yes the same ones you take internally!) is a great way to start introducing live bacteria into our skincare. And to boost the good bacteria even more, we add raw honey, which also contains probiotics.
This cleanser is perfect for skin that's prone to breakouts, but it's soothing and gentle enough for sensitive skin as well.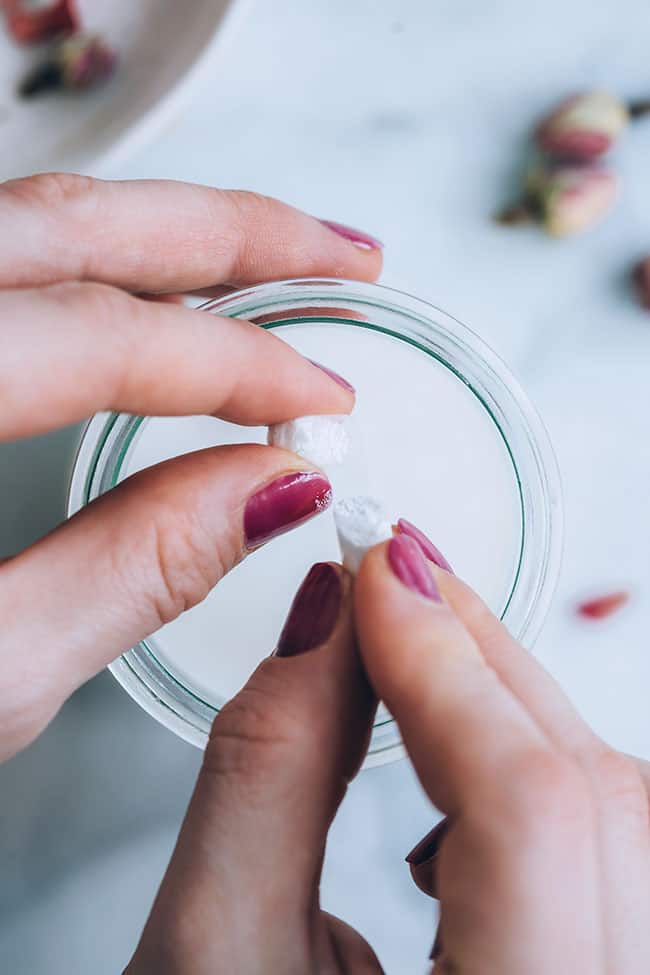 Probiotic Rose Milk Cleanser
2 capsules live probiotics
1 tablespoon organic coconut milk from can (coconut oil can be substituted)
1 tablespoon raw honey
1 teaspoon rosewater (here's a recipe to make your own)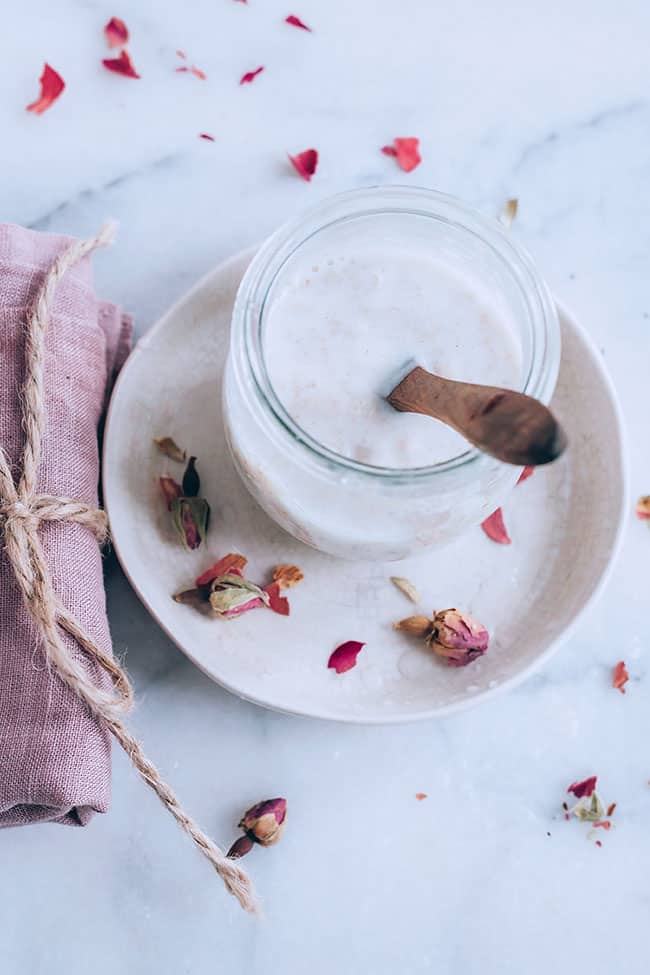 For the coconut milk, be sure to use the cream of the coconut milk, and not the watery liquid. Combine all ingredients in a glass jar. Cover and store in the refrigerator to keep the bacteria active. To soften the cleanser, warm the jar in the palms of your hand before applying to face. Rinse with warm water after massaging into skin.
This post was medically reviewed by Dr. Rina Mary Allawh, M.D., a dermatologist who performs adult and pediatric medical dermatology, skin cancer treatment and cosmetic dermatology. Learn more about Hello Glow's medical review board here. As always, this is not personal medical advice and we recommend that you talk with your doctor.
117