This column of bath & body recipes is supposed to be called "Taking Care" because moms (cough, me) have to start taking better care of themselves. But I just can't do it yet – not with a straight face anyway! For stressed out mamas, a relaxing vanilla bubble bath recipe is just the place to start. Preferably with a glass a wine.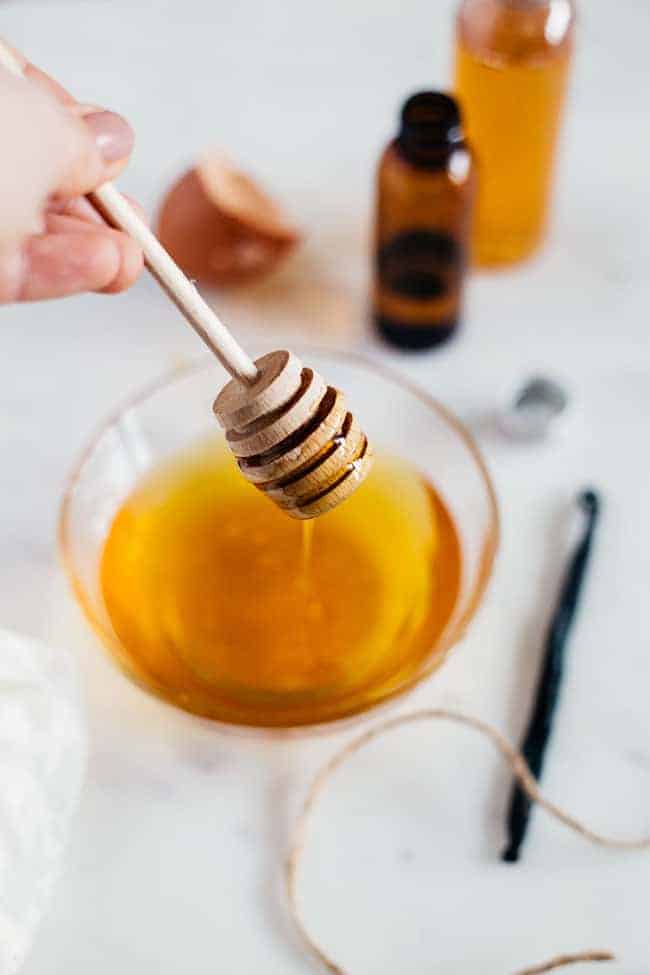 While I love the idea of a bath, getting around to actually taking one is another story. Just thinking about lying in the tub, staring at the walls, trying to relax starts to stress me out. There's too much to do! The kids are probably tearing down the house! A shower is way more efficient. I was in and out of the shower in less than 4 minutes today, with a crying, croupy toddler peering around the curtain the whole time.
But if someone gave me a bottle of honey vanilla bubble bath? I would find the time, my friends. Which makes this the perfect gift for birthdays or holidays!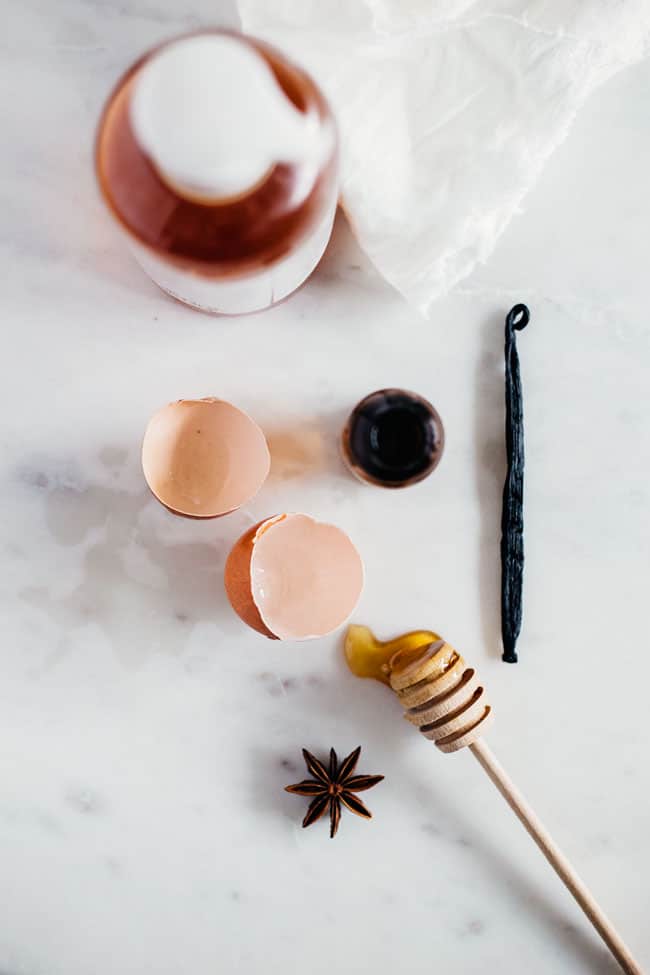 And according to my daughter, baths rock. It does seem like "growing up" means giving up all the fun stuff doesn't it?
Honey Vanilla Bubble Bath Recipe
1/2 cup light almond oil
1/4 cup honey
1/2 cup mild liquid hand or body soap (Dr. Bronner's is my fave)
1 egg white
1 tablespoon vanilla extract
Combine ingredients and pour 1/4 to 1/2 cup under running water. Keep excess in the refrigerator.
My first attempt at making bubble bath a couple of years ago was a total bomb. The secret is the egg white! It helps create bigger bubbles that last longer. But you still won't get huge bubbles. Agitate the water to activate the soap and enjoy.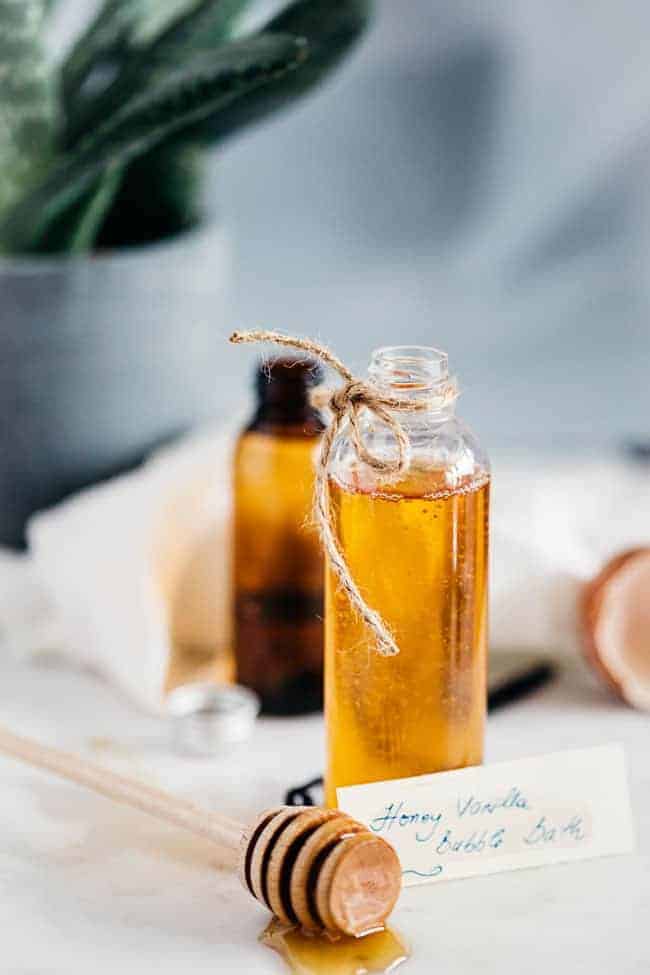 Photos by Ana Stanciu
249