You don't have to be a new mom to earn your right to treat yourself on a regular basis. But if you do happen to be a mom (like me), you have all the more reason to try to sneak aside some well-deserved time to yourself to do nothing else but relax and unwind (don't forget to take some deep breaths while you are at it). For the stressed out mamas of the world (find me a mom who isn't!), a relaxing vanilla bubble bath recipe is just the place to start—preferably with a glass of red wine, if you can get your hands on one before the kiddos start calling for you.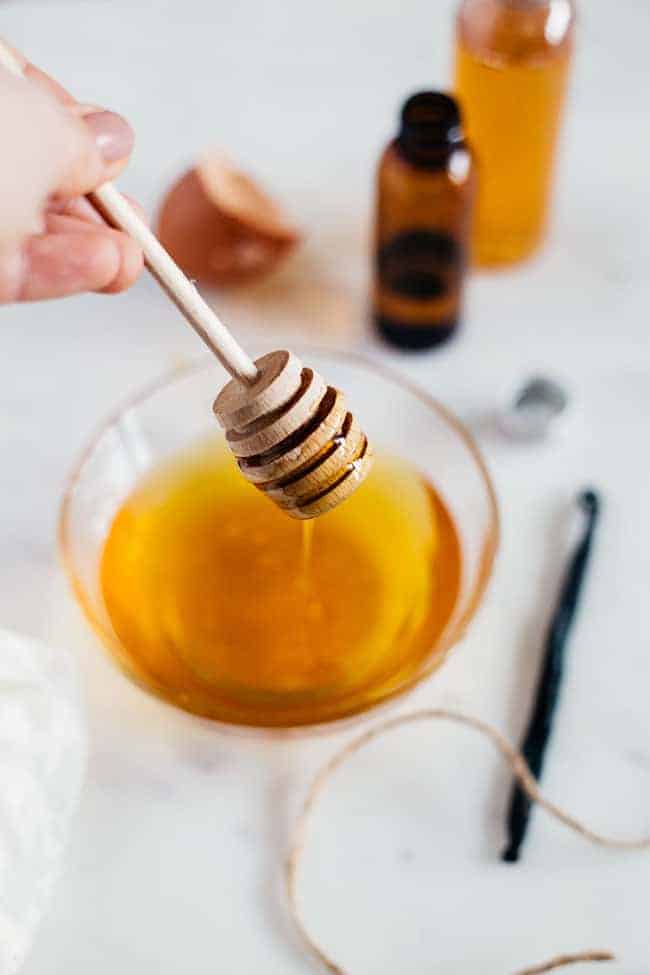 How To Make Your Own Bubble Bath
While most of us love the idea of slipping into a hot bubble bath drawn just for us, let's be honest: it's simply not in the cards for the majority of us. Even just thinking about lying in the tub and staring at the walls, all in an attempt to relax starts to stress me out. There is simply too much to be done!
And while I'm at it, the kids are probably tearing down the house! If I'm going to get a solid chunk of 10 minutes to myself, I might as well use it wisely, which is why a shower is simply a way more efficient use of my time. I can even be in and out of a shower in just a couple minutes, leaving the rest of my sanity-saving time to do other important things like brush my teeth (and maybe even my hair!)—potentially even without my crying, croupy toddler peering around the curtain the whole time.
Gifting a bottle of honey vanilla bubble bath to a mom friend in need (or anyone for that matter) is more of a forceful invitation to take the time needed to relax, even if it means leaving baby to cry in the crib for a few more minutes longer. It makes the perfect gift for the holidays or even a birthday. It is also so easy to make!
Scroll down below to score this simple recipe and consider it an invitation to sneak into the tub once a week at least so you can relax—you deserve it!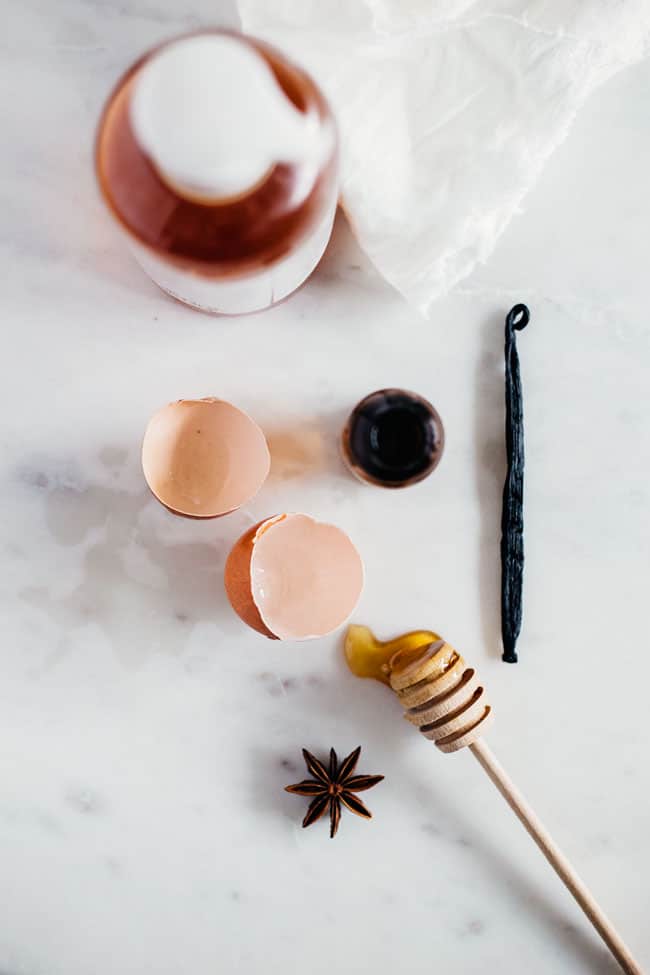 Honey Vanilla Bubble Bath Recipe
1/2 cup light almond oil
1/4 cup honey
1/2 cup mild liquid hand or body soap (don't use Castile soap!)
1 egg white
1 tablespoon vanilla extract
Combine all of the ingredients together in a mixing bowl and pour 1/4 to 1/2 cup under running water. You can keep any excess in the refrigerator.
I will be honest: My first attempt at making bubble bath a couple of years ago was a total bomb. The secret ingredient however is the egg white! It helps to create bigger bubbles that last even longer (although still not huge). Give the water some splishing and splashing to activate the soapyness and take that nice, deep breath (followed by that hearty sip of wine). Time to do some relaxing!
Next: Check out this recipe for DIY Wine Bottle Citronella Candles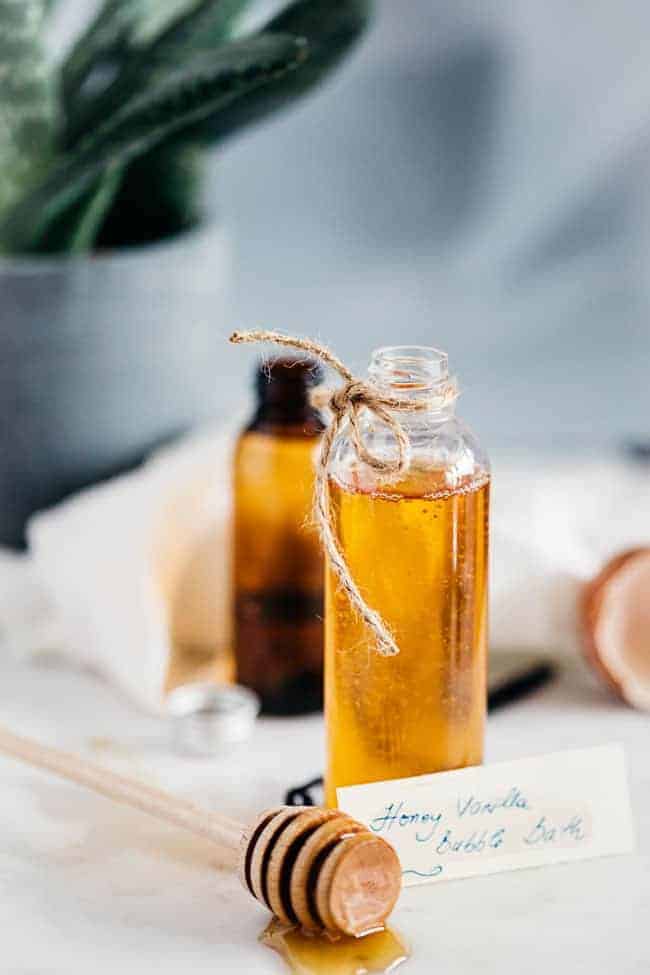 Photos by Ana Stanciu
443