I'm going to let you in on a secret: homemade beauty gifts are beyond easy. Take this rose milk bath, for example. I feel guilty (well, almost) calling it "homemade" when all it requires is putting a few ingredients together in a bowl. Finding a cute bottle for the packaging is the hardest part!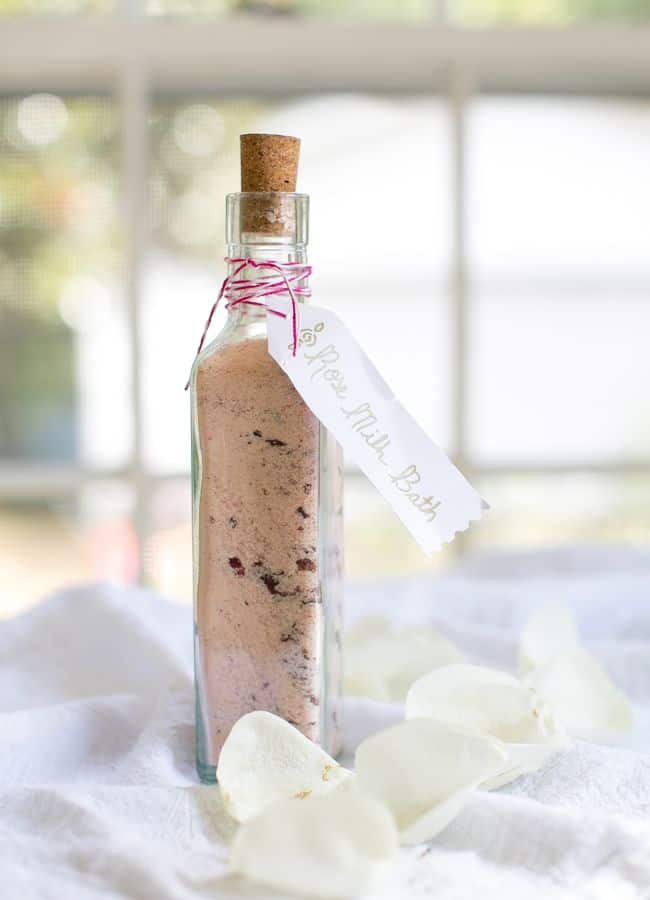 But that's why beauty gifts are my fave. Totally easy and always appreciated = gift giving home run.
Homemade Rose Milk Bath
Mix the powdered milk and Epsom salts together and add 2-3 drops of red food coloring. Mix until you have a uniform pink color. Then add the rose petals and 5-7 drops of essential oil. If you don't have rose essential oil you can skip it or use any other soothing essential oil you might have, like lavender or chamomile. Then pour milk bath into a bottle or sachet and make a pretty gift tag.
I've giving this milk bath to the kiddos' teachers for Christmas – along with a hand salve that I still have to figure out how to make. By the holidays, those ladies definitely deserve a little pampering.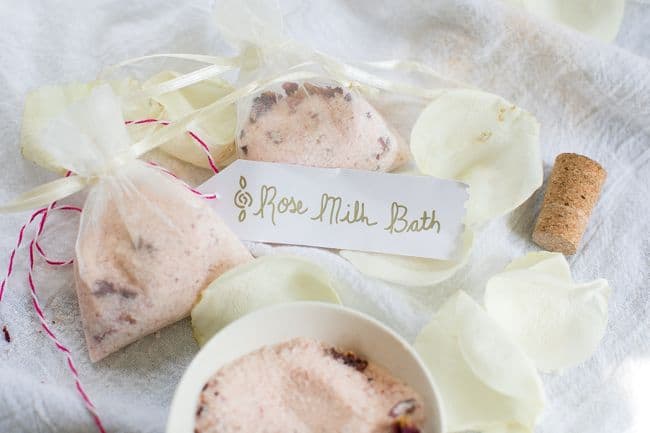 What's on your Christmas making list?
73