Last weekend, on a bit of a whim, I decided to sign up for a 3-day juice cleanse. Before this, the closest I had ever gotten to detoxing was reading GOOP. Midway through day one I was tired and cranky with a killer headache. (The 7 degree weather and 3 crazy kids who desperately need to go back to school might have contributed.) It was the perfect time to escape for an hour-long detox soak in the tub.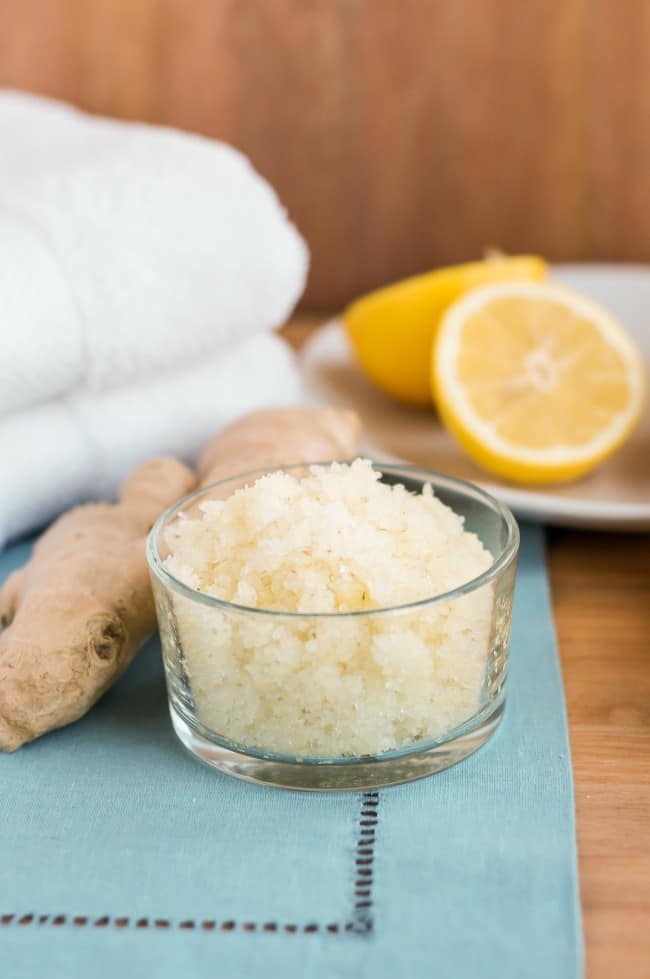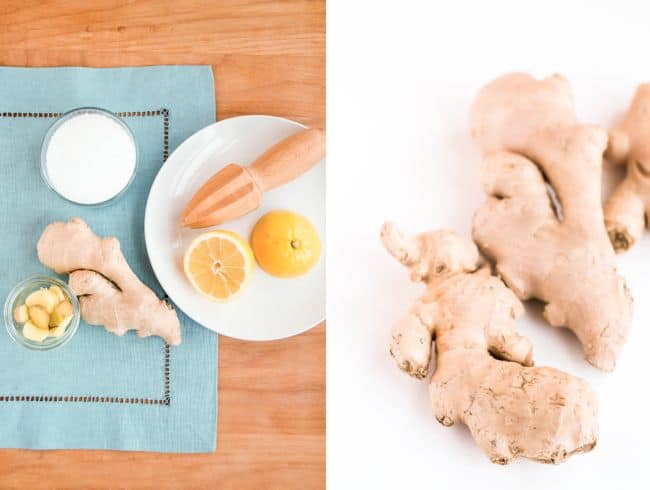 First, I started with a detox scrub. Everything I read about detox baths included Epsom salts so I combined that with another detox favorite, ginger, to make a dry scrub. Because according to Dr. Oz (my go-to health source) you can pretty much cure whatever ails you with ginger.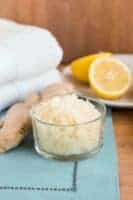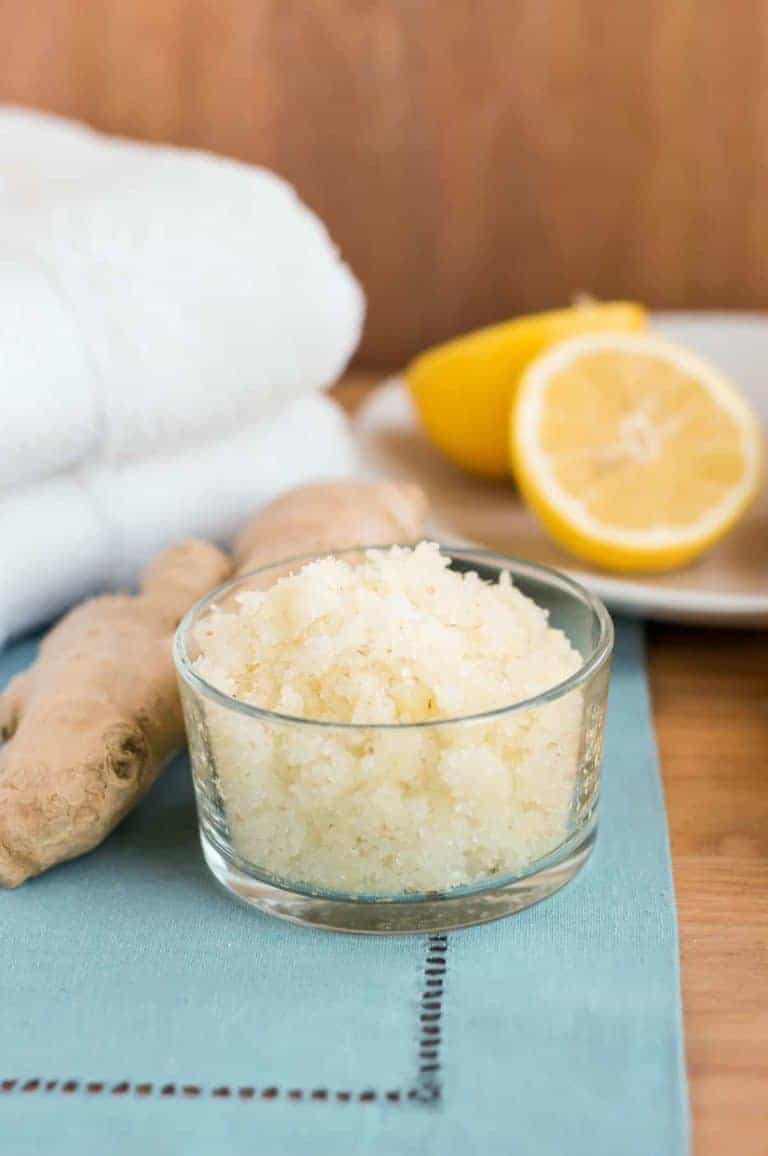 Print
Ginger Detox Body Scrub
Ingredients
1 tablespoon fresh ginger
1/2 cup of Epsom salt
1 tablespoon lemon juice
Instructions
Combine roughly chopped ginger and 1/2 cup Epsom salt in a food processor. Pulse a few times until the ginger is ground and combined.
Remove to a small bowl and add lemon juice.
Put down a towel and apply scrub before your detox bath
Courses Body Scrub
You'll want to stand on a large towel to catch the scrub because it gets a little messy. Then scoop some in your hand, and starting with your feet, work upward. Do not scrub sensitive areas! Pulsing it in the food processor makes the Epsom salt much easier on the skin, but still. Take your time and enjoy the smell of fresh ginger. I tend to rush and have half the scrub left at the end. That's always a good reminder to relax and go over things again.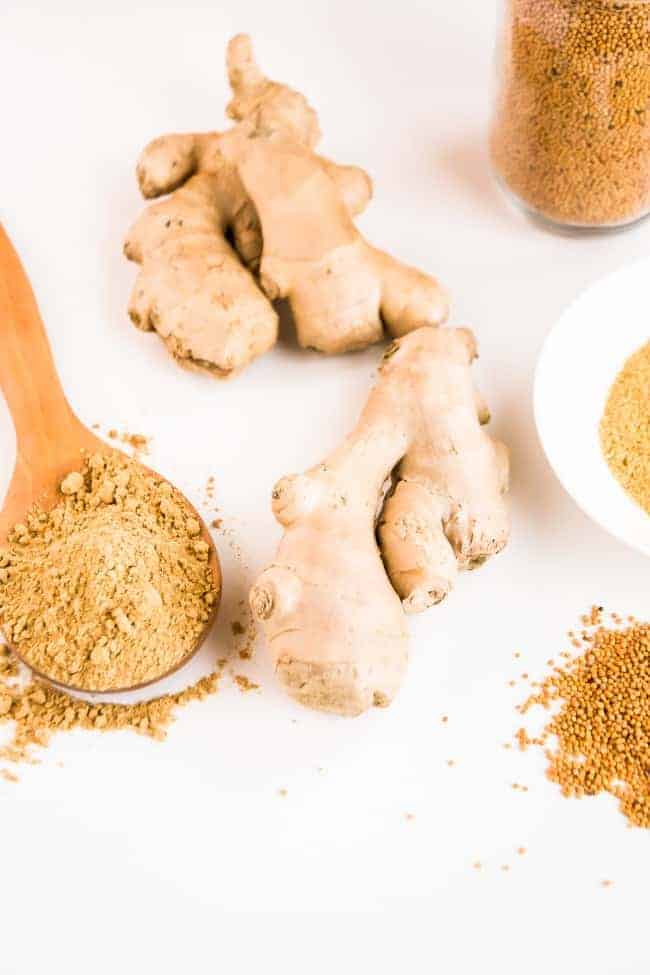 Before you start scrubbing, start filling the bath with hot water. The heat and the ginger will make you sweat! Which is pretty much the goal, right? Because sweating is how the body eliminates toxins. Plus it also helps unclog your pores and relax the muscles.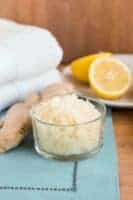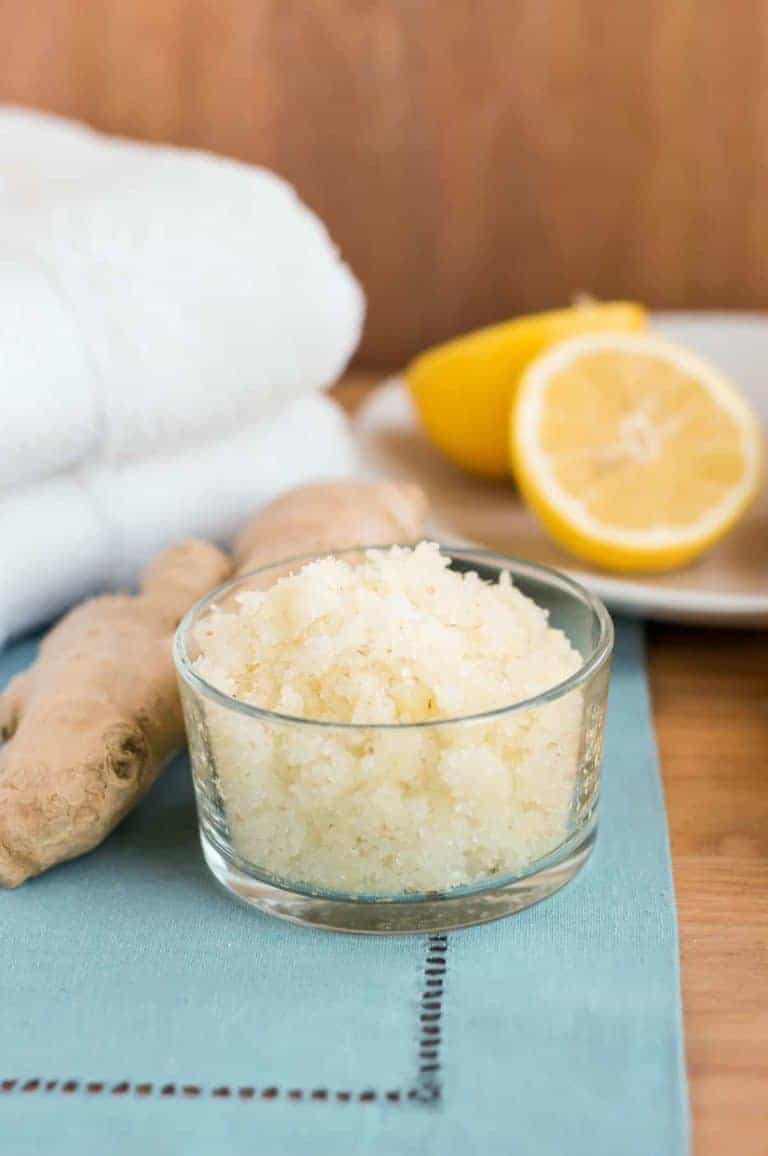 Print
Mustard + Ginger Detox Bath
Ingredients
2 cups Epsom salt
1/4 cup grated ginger
1/4 cup baking soda
1/4 cup mustard powder
Instructions
Run a bath of hot water and add bath detox recipe.
Submerge body for 30 minutes to an hour.
Courses Detox bath
You can drink ginger tea before bathing to enhance the detox effect.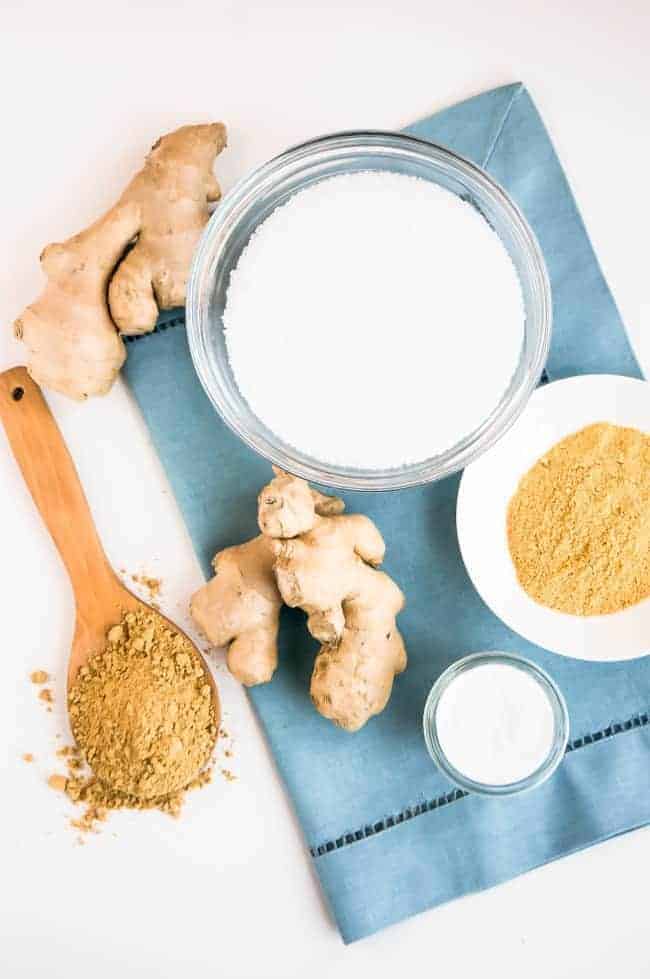 On the plus side, the bath worked wonders on my headache. In fact, I felt down right amazing. The downside? I was ravenous! And kale juice was not going to cut it. Nobody's perfect, right?
Have you ever juice cleansed? Or taken a detox bath? Let me know how it went!
87