Maybe it's not the sexiest breakfast, and maybe it doesn't even sound very appealing, but starting my mornings with a good dose of buckwheat is my latest obsession. If you're wondering why, you will be amazed by the health benefits of these humble seeds–health benefits that come with a delicious nutty flavor, gluten-free label and a superfood reputation.
The main reasons I love including buckwheat in my breakfasts are that it's energizing and highly nutritious. If I start my day with plain flour pancakes, I will feel bloated and struggle with low energy all morning. Buckwheat pancakes not only give me energy, but also nurture my body with minerals and fiber to support my digestion and fuel my good mood for the entire day.
The health benefits of buckwheat range from cardiovascular protection, due to its flavonoids and high concentrations of magnesium, to blood sugar regulation, thanks to its chiro-inositol compound, which also plays a key role in the metabolism of glucose.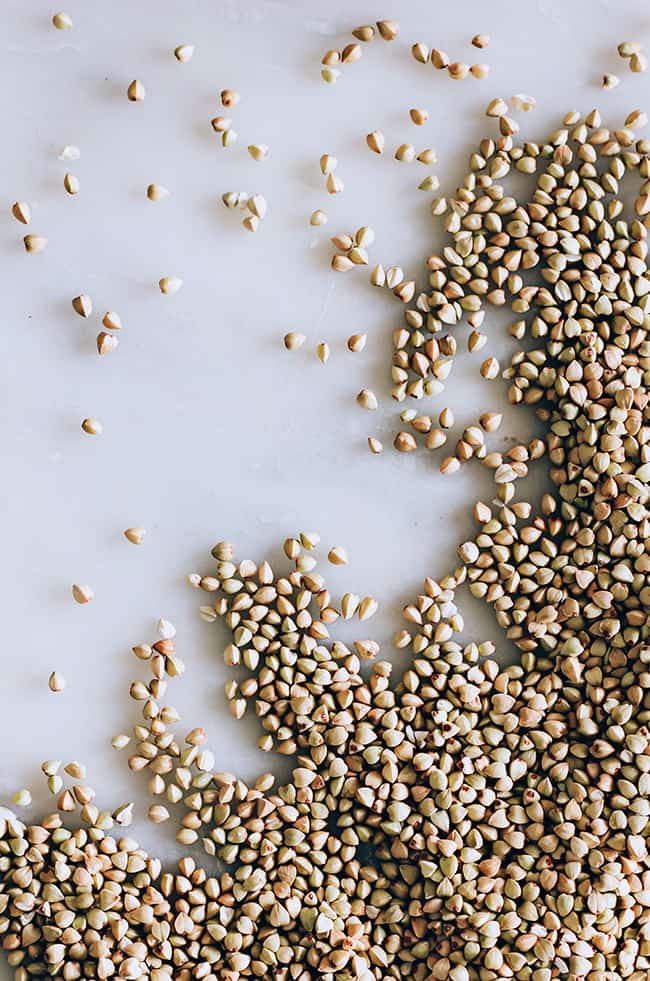 Why buckwheat?
Buckwheat also contains important doses of a phytonutrient called lignan, which protects our bodies against hormone-dependent diseases (including breast cancer). If you are struggling with a hormone imbalance, adding buckwheat to your diet helps your body balance hormone production.
You can easily introduce buckwheat to your diet by baking with gluten-free buckwheat flour instead of traditional flour, adding it to your soups instead of rice or noodles, swapping it for the arborio rice in your risottos, and using it to add crunch to your salads. But the easiest way to incorporate buckwheat into your diet is by adding it to your breakfast.
Buckwheat pancakes are deliciously nutty and gluten-free. You can also make a hearty breakfast porridge using buckwheat groats. Even better, these are easy breakfasts that you can make without any cooking skills, which is always a win in my book.
Cinnamon Buckwheat Groats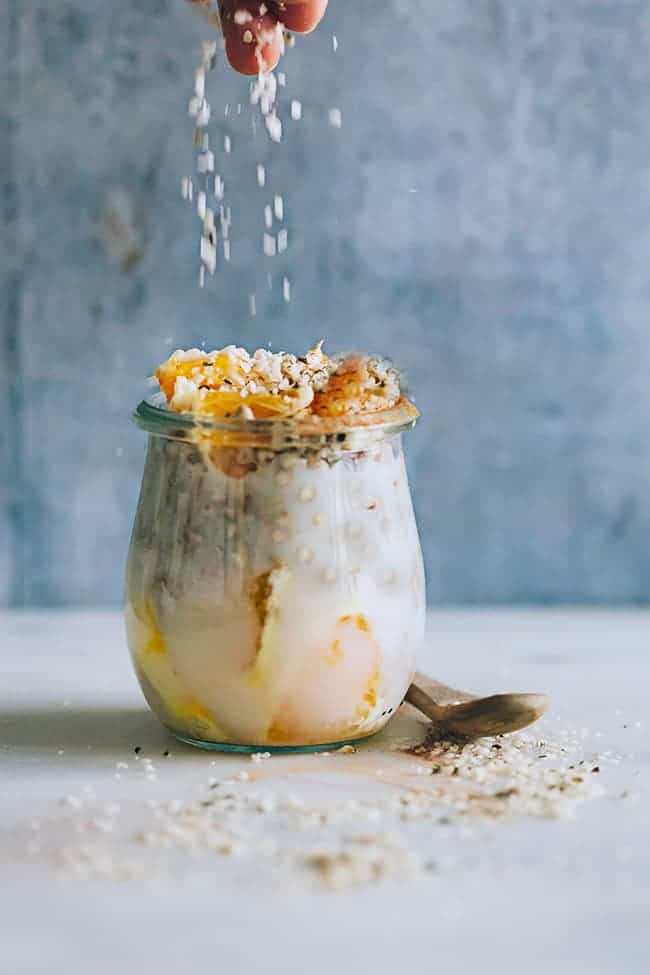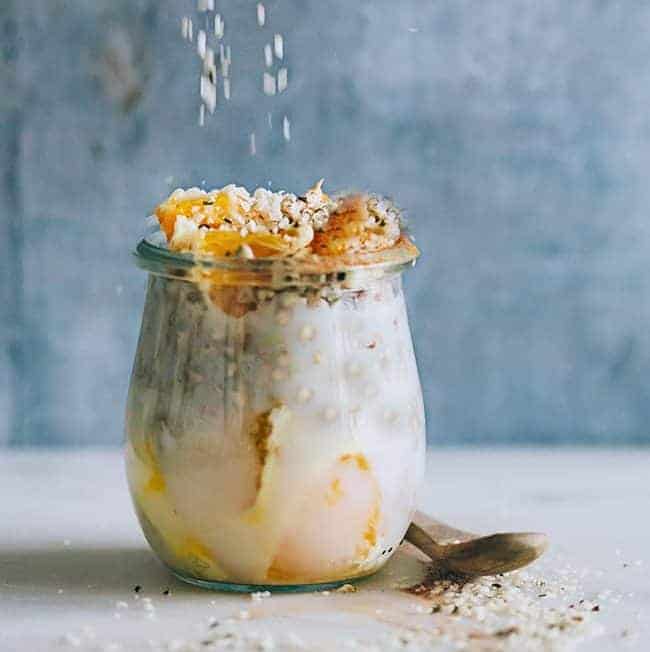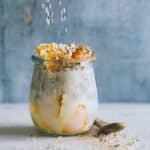 Print Recipe
Cinnamon Buckwheat Groats
Ingredients
2

cups

raw buckwheat groats

soaked overnight

1

cup

non-dairy milk

2

tablespoons

liquid sweetener

raw honey, stevia, or maple syrup

1

teaspoon

vanilla extract

1/2

cup

hemp seeds

1/8

teaspoon

sea salt

1

teaspoon

cinnamon
Instructions
Drain and rinse your soaked buckwheat groats and place them in a bowl.

Warm the non-dairy milk on the stove for about 3 minutes.

Pour the milk over the buckwheat groats. Add the remaining ingredients and mix well. Serve immediately.

Add bananas, berries, or other fresh fruit, if desired.
Easy Gluten-free Buckwheat Pancakes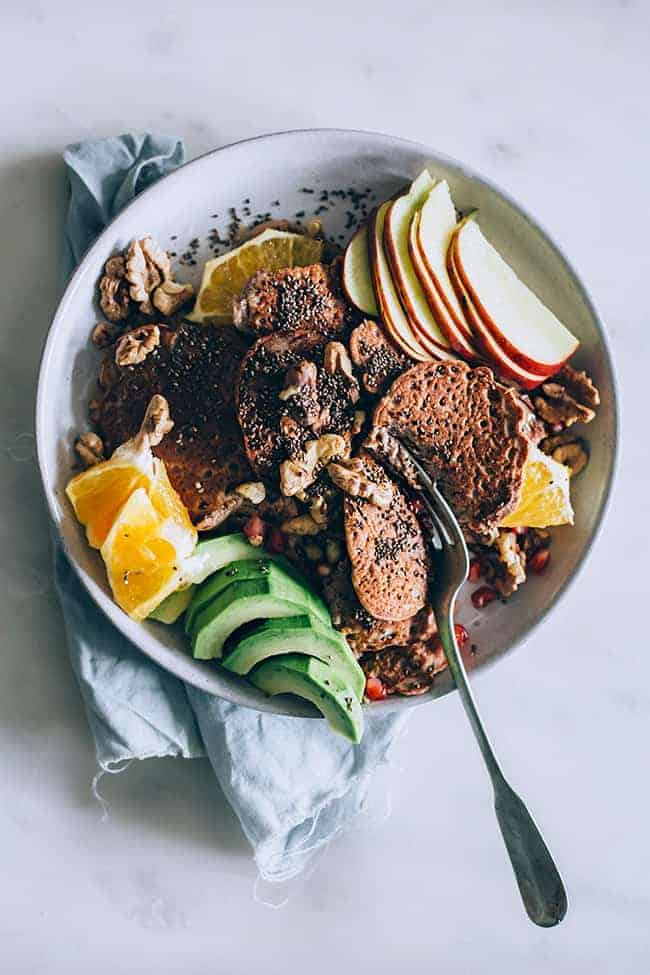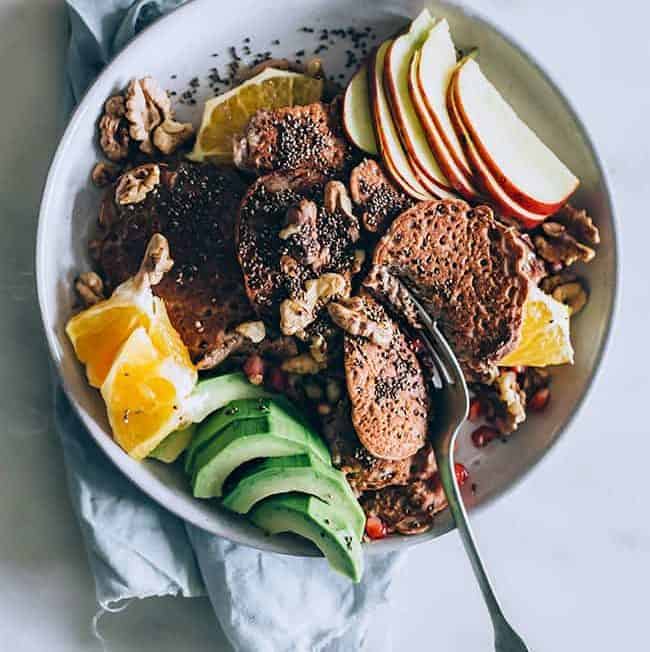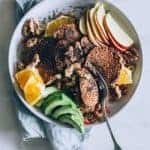 Print Recipe
Easy Gluten-Free Buckwheat Pancakes
Ingredients
1

cup

buckwheat flour

1

teaspoon

baking soda

1

teaspoon

baking powder

¼

teaspoon

sea salt

1 ¼

cups

non-dairy milk

1

large egg

beaten

½

teaspoon

pure vanilla extract

Coconut oil to pan fry
Instructions
PREPARE THE PANCAKES. Add the buckwheat flour, baking soda, baking powder and sea salt to a large mixing bowl. Mix well. Next, add the non-dairy milk, egg and vanilla extract to the same bowl and mix well. Allow the mixture to sit for at least 5 minutes while preparing the frying pan.
FRY THE PANCAKES.
Place a frying pan over medium heat and add about 1 teaspoon of coconut oil to the center of the pan.

Once the coconut oil melts, pour roughly ¼ cup of batter into the pan. Cook for 2 to 3 minutes. Once you begin to see small bubbles on one side of the pancake and the sides begin to dry out, you can flip it over and cook for another 2 minutes.

SERVE THE PANCAKES. Serve your pancakes with warm maple syrup or honey, nuts, seeds and fresh fruit of your choice.
28