As fall arrives, it's the perfect opportunity to change up your skin routine with an at-home mini facial. Seasonal changes in the temperature, weather and humidity can be good indications to change at home regimens. This steam, scrub and mask could only get better with a hot cup of cider and cozy blanket–a fall facial is the perfect way to unwind a little, with the added bonus of having glowing skin afterwards! This facial could be done bi-monthly, but feel free to use each recipe separately on its own as a little boost to your skincare routine.
Clove & Rosemary Facial Steam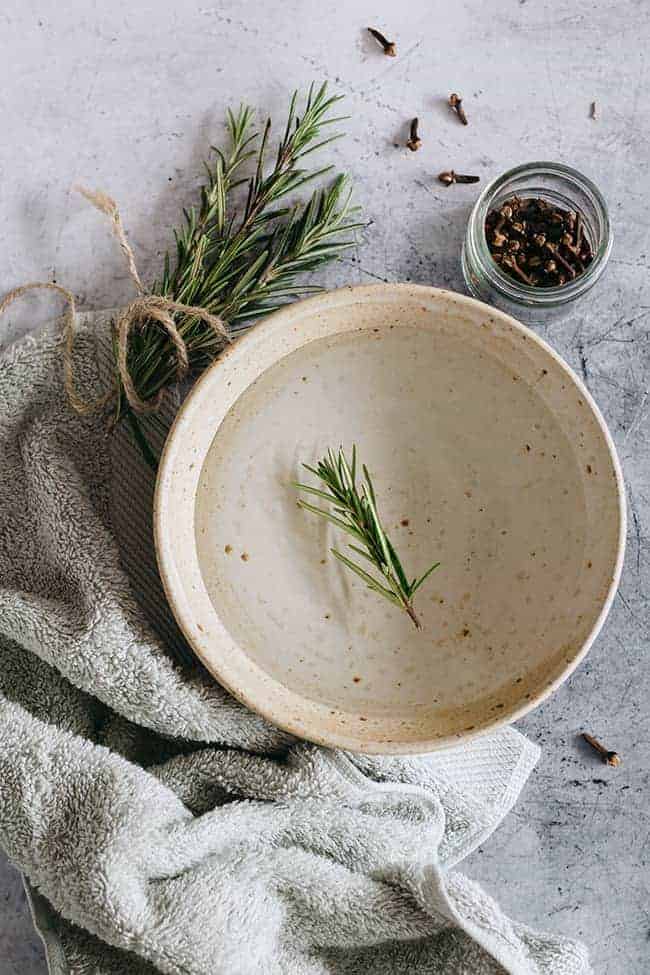 Steam is essential in a facial as it opens pores, softens skin, increases circulation and allows better penetration of various serums and moisturizers.
1 tablespoon rosemary (fresh or dried)
1 teaspoon cloves
Pot of boiling water
Heat safe bowl (ceramic/glass)
Towel (large enough to cover your shoulders, head and bowl)
Start with freshly washed skin. Boil a pot of water and add the cloves and rosemary. Transfer to a heat safe bowl and place on flat countertop. Immediately drape a towel over your face, shoulders, and bowl, keeping your face about 10-18 inches from the steam. Steam for 5-10 minutes, being careful not to oversteam as that will reclose the pores up and have the opposite effect than what's desired.
Firming Pumpkin Spice Facial Scrub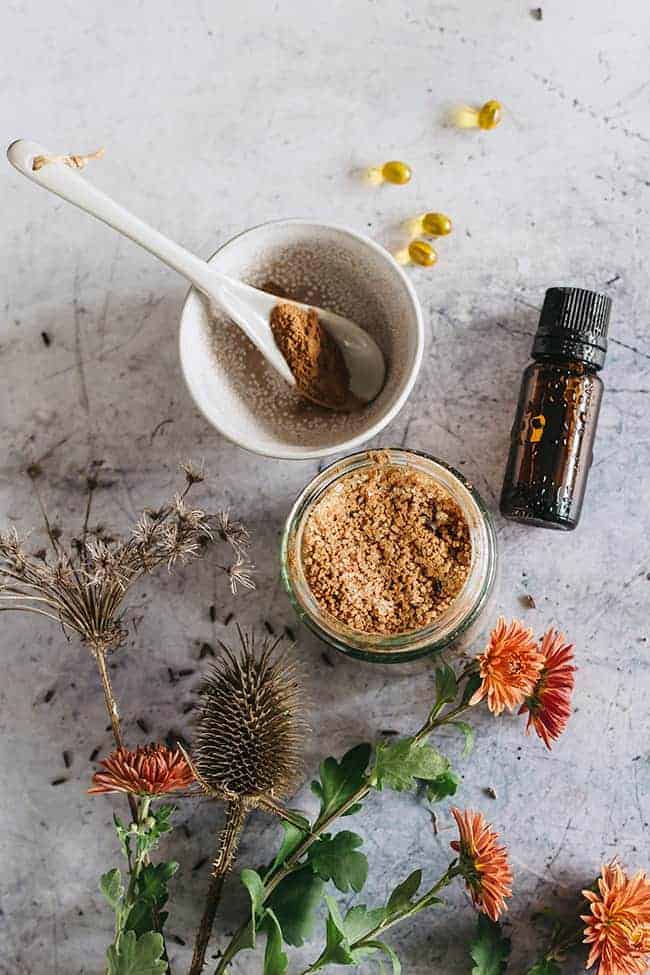 Physical exfoliation is key to moisturize absorption. As dead skin cells are sloughed off, it allows for better penetration of serums because the barrier has been removed.
1/2 cup brown sugar (the finer the better)
1 tbsp rosehip oil
1/2 teaspoon pumpkin pie spice
1/2 teaspoon vitamin E oil or oil from a few vitamin E capsules
Combine all of the above ingredients in a bowl and mix well. Apply to clean skin using your ring and pinky fingertips and warm water. Gently move the scrub around your face and neck, avoiding the eye area. Once you've done a few rotations over your face, rinse with warm water. Remember, the lighter the pressure the better!
Vitamin C Cranberry Facial Mask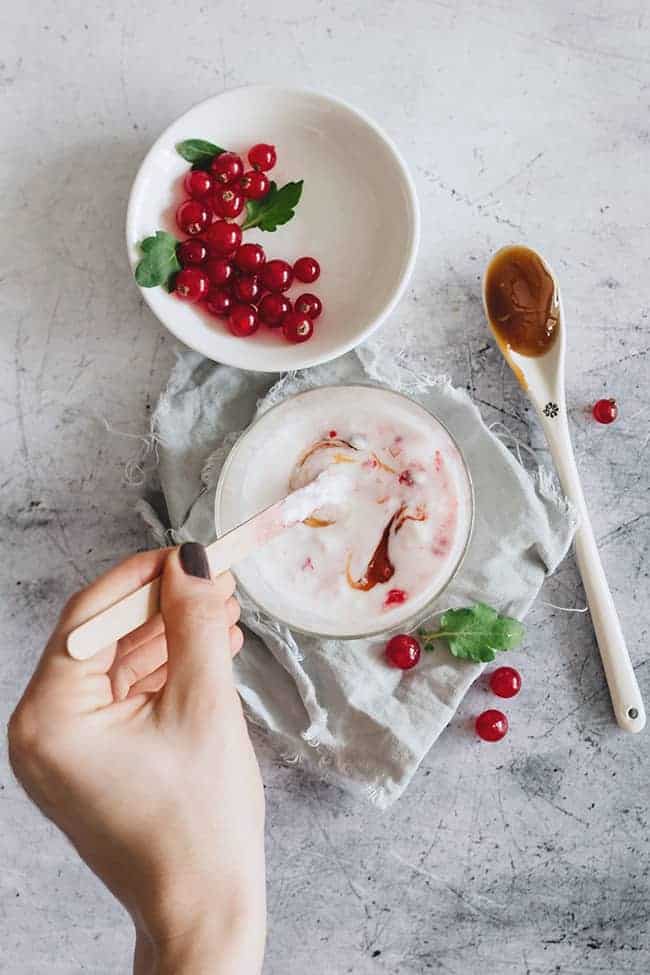 Rich in antioxidants and vitamins C and K, cranberries are a powerful facial ingredient that tones and feeds the skin. Cranberries can help boost collagen production and fight UV damage due to the high amounts of antioxidants. Yogurt and organic maple syrup will soothe and hydrate any irritation or dryness. Yogurt not only can fight acne, and brighten skin, but due to the lactic acid it can help remove dead skin cells and reduce pigmentation.
A handful of fresh cranberries (7-9 should be plenty)
1 teaspoon organic maple syrup
1 teaspoon plain organic yogurt
Combine all ingredients in small bowl, use a fork to whip the cranberries well. Apply with fingertips to face and neck, or with a facial brush. Leave the mask on for 15 minutes before washing off with warm water. Follow with moisturizer or serum. This mask should be applied at night time so as not to cause any sun sensitivity due to the lactic acid.
Have you given yourself an at home facial recently?
24