Retinols, also known as retinoids, are a derivative of vitamin A. You've undoubtedly seen the name on bottles and jars every time you set foot in Sephora since they're the stars of the anti-aging beauty industry. The terminology for retinoids can be confusing so we are going to break it all down and find out why retinols are important, who should be using them and how often.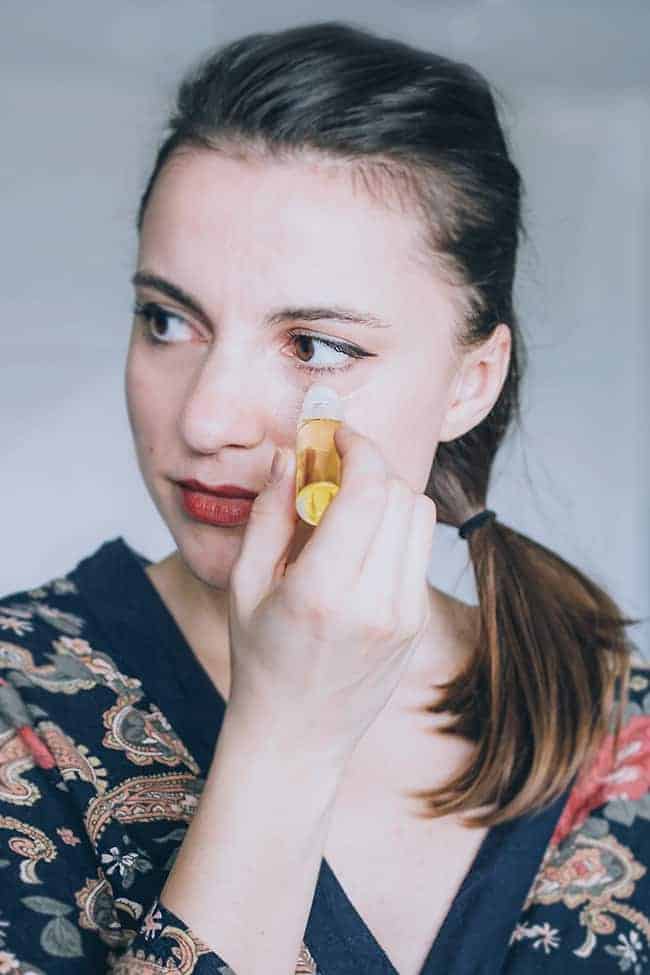 Is Retin-A the same thing as Retinol?
No. Although they are both derivatives of vitamin A, Retin-A is a prescription only product, and much more potent than any over-the-counter product containing retinol. Retin-A is not only prescribed as an anti-aging remedy, but it's also extremely effective in fighting acne. When retinol is applied to the skin, it stimulates the production of retinoic acid. Retinoic acid can reduce fine lines, pigmentation, increase collagen production, and give an overall tightening and smoothness to skin. Retin-A, on the other hand, doesn't need to create this process–it is the retinoic acid, so the effects happen much more quickly and strongly.
A few of the Retin-A brands you might be prescribed by your dermatologist include: Retin-A Micro, Atralin, Renova, Tazorac, Differin, and all with varying strengths identified in their percentages (ranges 0.02-0.3%).
Is Retin-A always better since it's stronger?
No. Retin-A does have some side effects to be aware of, including irritation, redness, and/or peeling. I always recommend starting with a retinol and then working your way up to Retin-A. Retin-A prescriptions, however, can be more cost effective than retinol because it could take several months (and bottles) before you see results with the less potent retinol.
This doesn't mean that retinol comes side effect free! You may see similar irritation and redness when first using retinol. Start slowly, every 2-3 nights, and stick with it for a few weeks while your skin adjusts. Never use retinol or Retin-A when pregnant of breastfeeding.
Who should be using retinoids?
If your teenager is suffering from chronic acne, consider visiting a dermatologist and starting them on a low dosage of a Retin-A prescription. Retin-A is usually recommended 2-3x a week.
Retinol can be used every other night. If pigmentation and fine lines are starting to appear, retinol should definitely be a part of your skincare routine. But always check instructions, read labels and work with your doctor on frequency and duration of use.
What Retinol products should I try?
A few personal favorite Retinol products to try: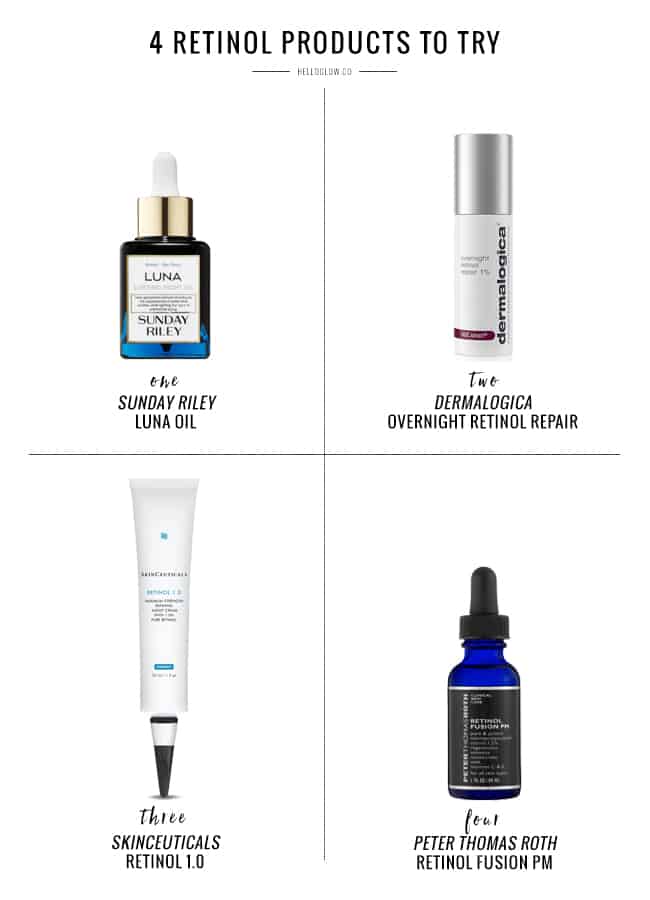 1. Sunday Riley Luna Sleeping Night Oil // Use this oil at night after cleansing your skin to reduce the appearance of lines, wrinkles, and pores.
2. Dermalogica Overnight Retinol Repair // Active 0.5% microencapsulated pure retinol helps increase collagen production and cell turnover.
3. Peter Thomas Roth Retinol Fusion PM // Vitamins E and C combine with encapsulated retinol to maximize results.
4. Skinceuticals Retinol 1.0 // If your skin has already adjusted to lower concentrations of retinoids, you'll love this night cream with 1% retinol.
15