Many of us know the feeling when we've gone too far with hair dye and styling after a while. Sometimes it comes from a bad salon experience, and other times, it can be due to too many treatments that hurt the hair. Either way, the outcome of fried and frizzy hair is not fun! And, it's easy to feel down when our hair isn't looking its best.
12 Damaged Hair Treatments
Luckily, there are several ways to treat damaged hair and regain the smooth and silky consistency we all love. If your hair is dry and damaged, your hair shaft can't absorb or retain essential moisture, and your scalp is underproducing the sebum that nourishes your hair.
These tips will help you fight the dryness and brittleness to get your hair back to looking great and, more importantly, give you back the confidence you deserve!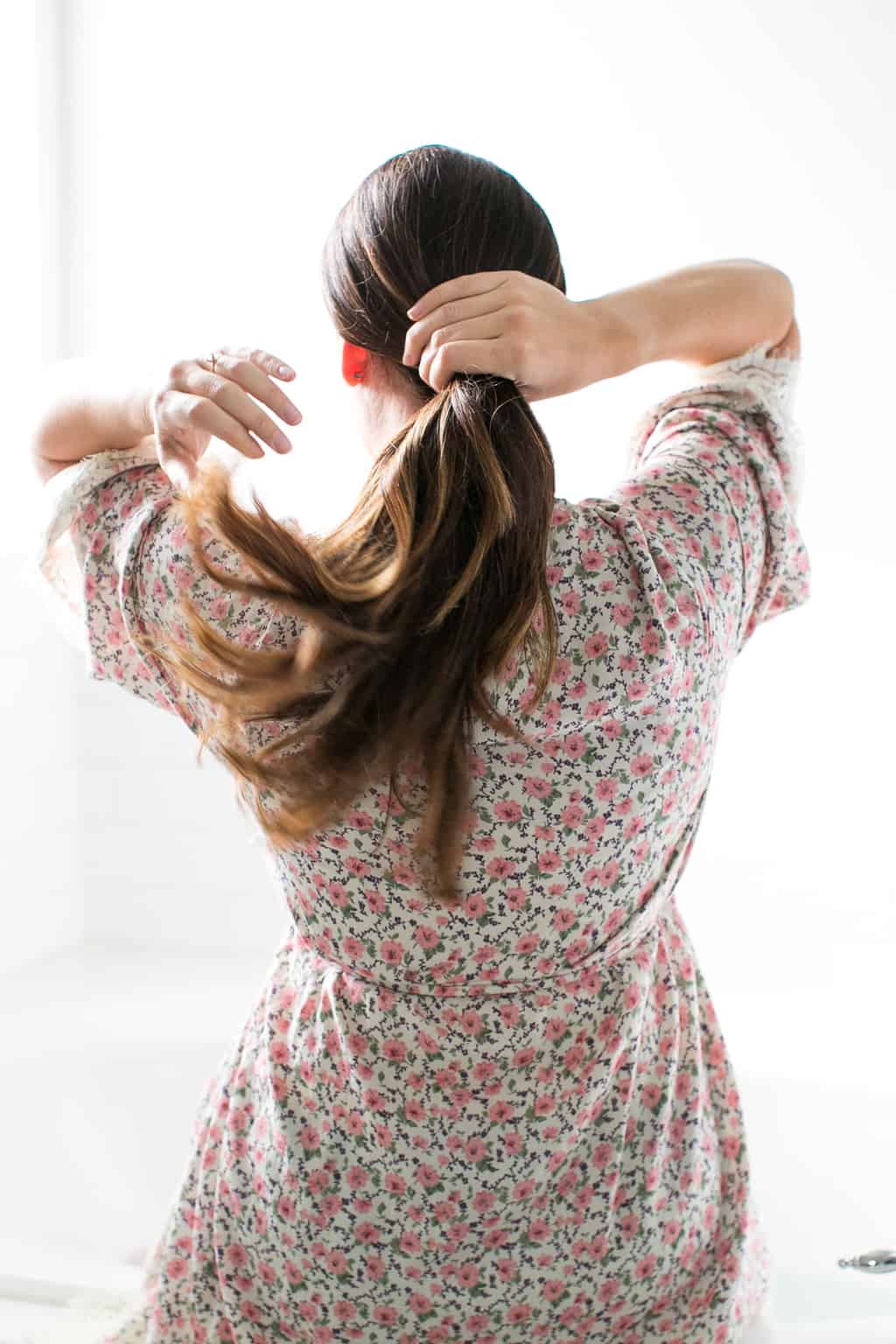 What to do
:
1
.
Make a conditioning hair mask
.
It may seem obvious, but deep conditioning should be your first step to getting moisture and health back into your strands. While there are plenty of drugstore hair masks, it's incredibly easy to make one of your own.
Ingredients like coconut oil—which can reduce protein loss, penetrate the hair shaft [source], and prevent breakage [source]—and shea butter are amazing moisturizers. And we even have a deep conditioner recipe ready for you that will soothe your hair and leave it smelling sweet!
2
.
Use hot oil treatments
.
No-brainer here—fried hair needs nourishment. Certain oils like coconut oil, marula oil, and argan oil contain the fatty acids your hair needs to repair itself.
Once a week, warm 2 ounces of a nourishing oil plus 6 drops of an essential oil and massage the mixture into your scalp and hair. You can apply oil to damp or dry hair or even leave it on damp hair wrapped up overnight, and then shampoo to wash it out.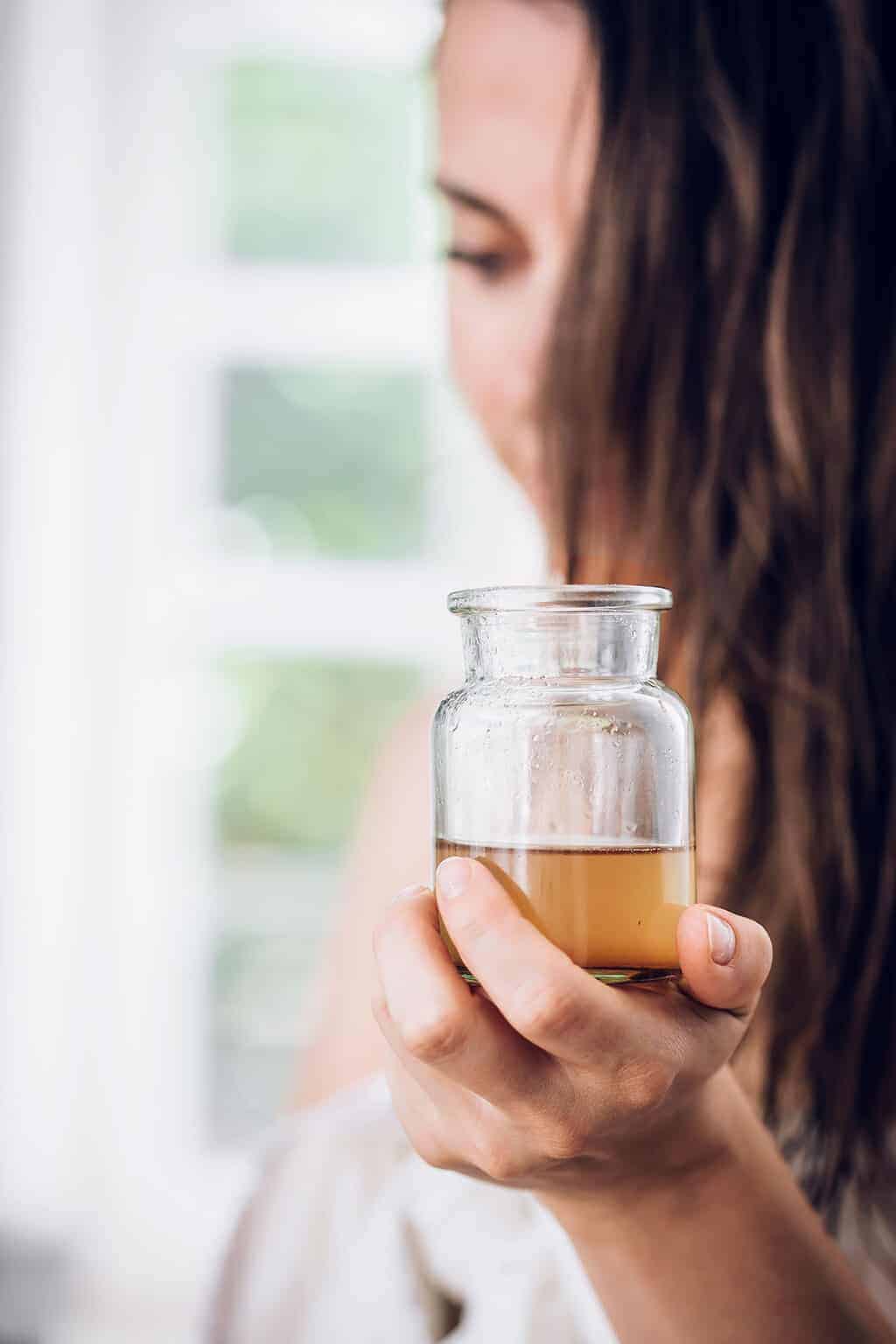 3
.
Use a hair rinse
.
Although it's important not to overdo it with fried hair, there are some amazing rinse recipes to gently take care of your hair in the shower. Rinsing with apple cider vinegar works wonders to smooth hair cuticles, and all it takes is a tablespoon of ACV and a ½ cup of water.
The acidity from the vinegar seals the outermost layer of your hair and will help its frizzy, fried strands lay smooth and flat. Or infuse the ACV with a hair-strengthening herb like rosemary or horsetail, and spritz it onto your hair like hairspray.
4
.
Let your hair dry naturally
.
Give your hair a much-needed break from the hair dryer and let your locks air dry. After drying, apply a small amount of coconut or argan oil to the ends to add shine and protection.
5
.
Brush gently
.
Use a natural-bristle round brush and brush downward. This helps close the cuticle of the hair, preventing frizziness and adding shine.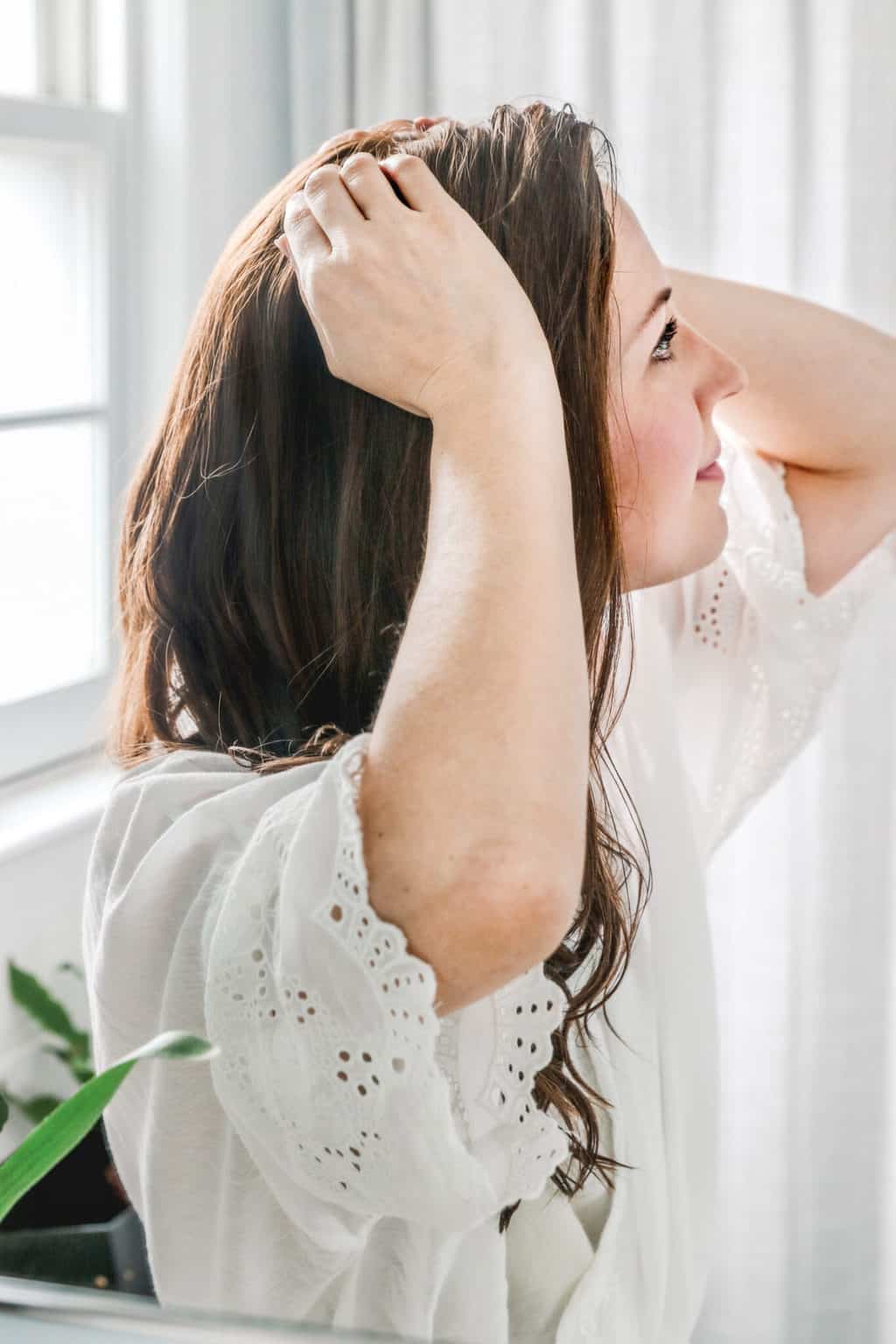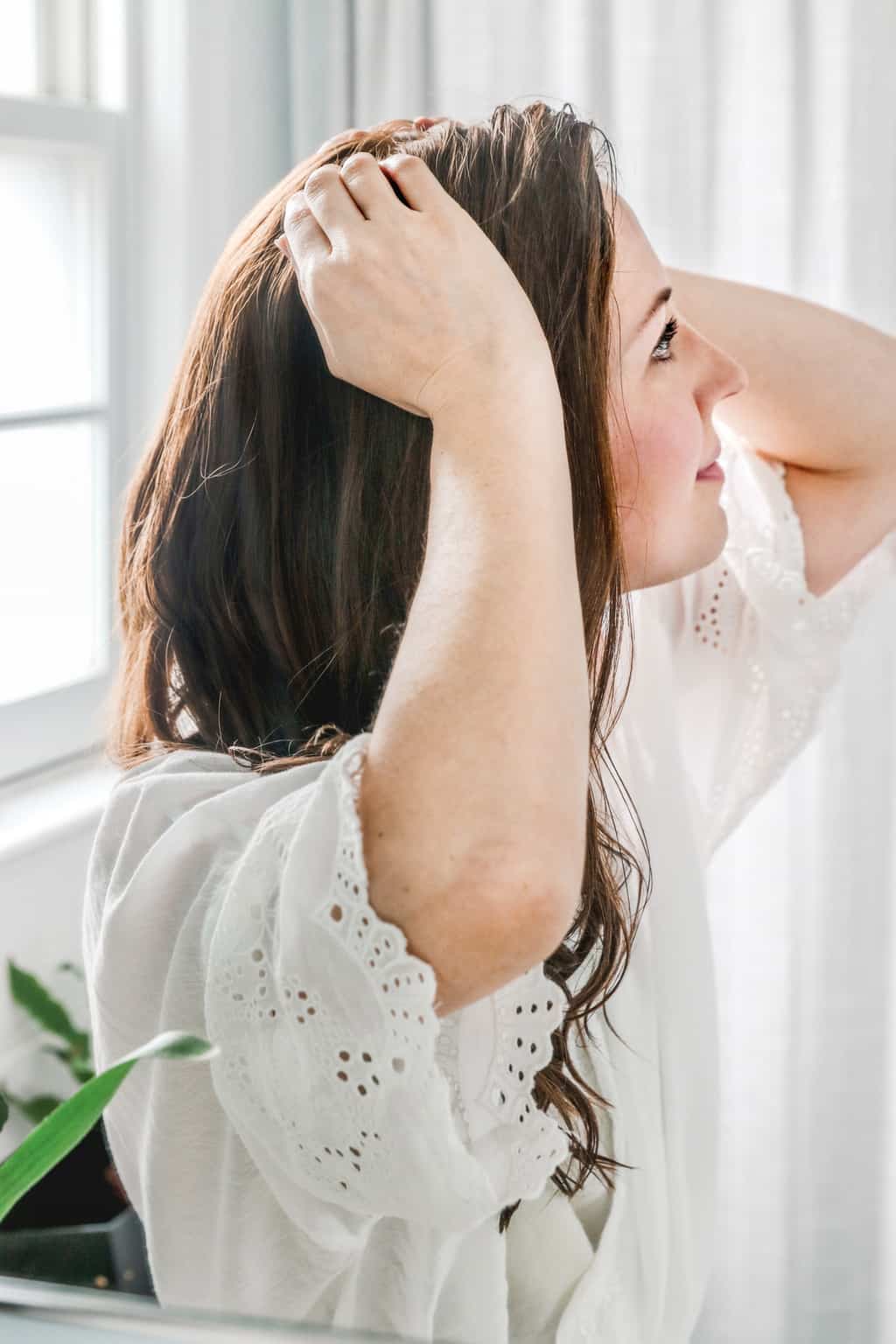 6
.
Massage your scalp
.
Stimulate your scalp with a simple massage to encourage sebum production and hydrate your hair. Starting at the hairline, use your fingertips to make circles for 30 seconds, moving back and down to the nape of the neck.
7
.
Don't skip haircuts
!
Even if you want to grow out your hair, it's important to trim it about every 6 to 8 weeks, according to most stylists. Trimming removes the dead ends that are brittle and easily broken.
Even if you only take a half inch off, it's better than nothing! Talk with your stylist about a happy medium that will help you keep your length and ensure healthy hair.
8
.
Up your vitamin intake and eat right
.
Outer beauty starts from within, and getting the right amount of vitamins and minerals is an essential part of maintaining shiny, healthy hair. Lean protein, vegetables, fruits, and omega-3 fatty acids are absolute musts to incorporate into your diet—and not just for your hair, of course.
Our pesto-baked salmon recipe is a perfectly delicious way to load up on key nutrients for repairing damaged hair. Bonus: there's a delicious salted caramel coconut ice cream recipe at the end, and coconut is also amazing for your hair.
What not to do
: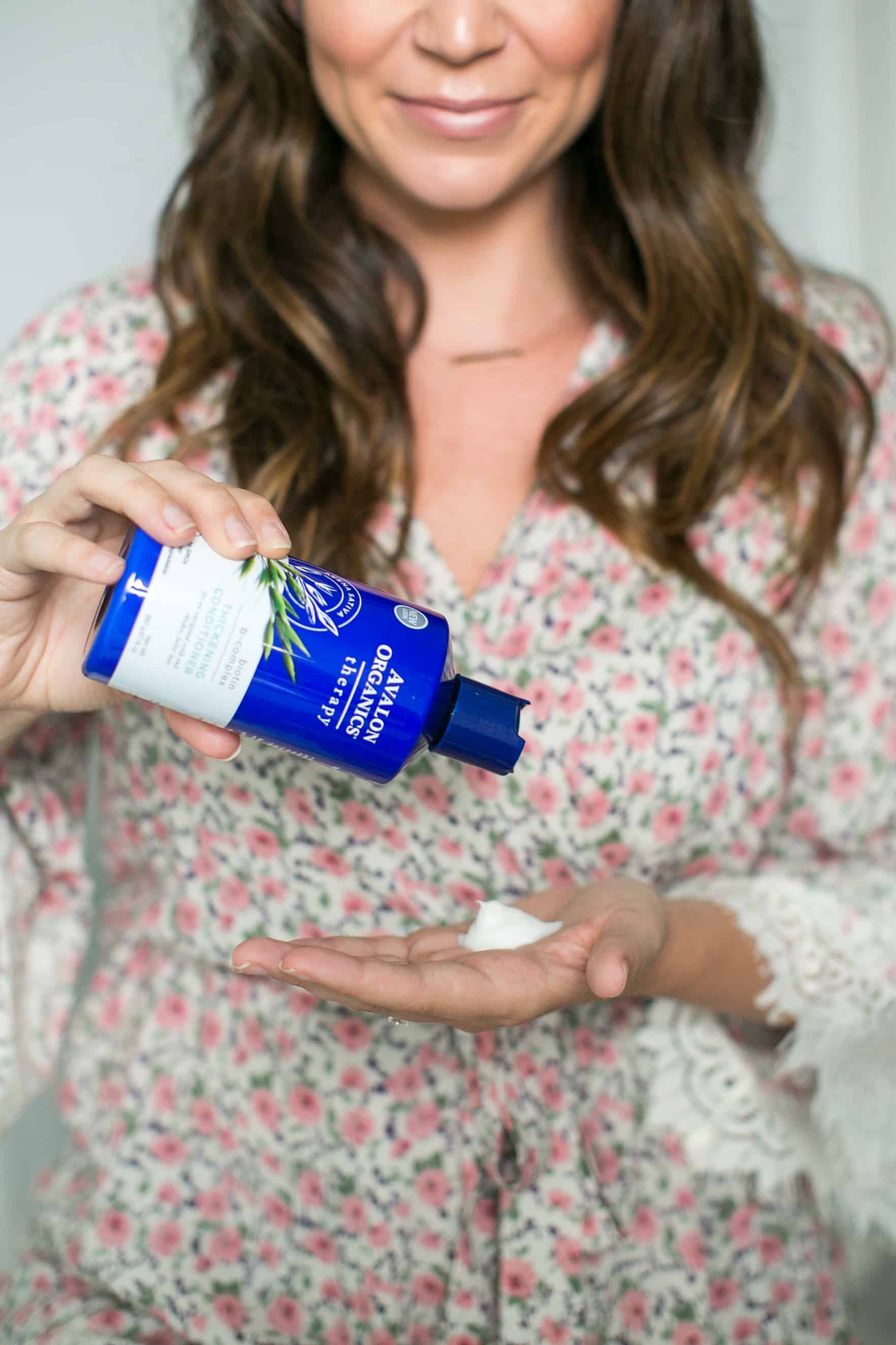 9
.
Avoid too frequent shampooing
.
Although tempting, when you wash your hair every day, you're essentially stripping the scalp's natural oils. If your hair is damaged or your scalp is dry, experiment with stretching out your hair washes to every 2 or 3 days. Try using dry shampoo if things feel greasy while your scalp learns to regulate itself, and gentle, natural shampoos when you do lather up.
It may seem rough at first, but trust me, after a few weeks, your hair will love you for it! And to help you get used to the idea, we have some beautiful second- or third-day hairstyles for you to try out.
10
.
Cut down on the heat
.
I know it's tough, but the truth is, heat damages the hair. I'm not saying throw away the straighteners, blow dryers, and curling irons, but it's a good idea to scale back on how much you're using them.
If you do need to blow dry, use a cool setting and keep it in constant movement and as far away from your head as possible [source]. There are plenty of styles you can rock that don't require heat and that emphasize your natural beauty!
11
.
Limit harsh chemicals and dye
.
If you've really fried your hair, your best bet is to give it a break from unnecessary treatments for a while. Just like heat, bleaching and other chemical applications allow products to penetrate the hair shaft, causing further damage [source].
But, if you really can't go without your beloved hair dye, discuss safer options with your stylist, like ammonia-free and semi-permanent alternatives [source].
12
.
Protect your hair from the sun
.
Sun can not only cause damage to our skin, but it can also damage and fry our hair. It can even make color fade quicker and cause splitting that leads to hair breakage [source]. So, next time you're sitting out in the sun for an extended period of time, tie on a headscarf!
Try one of our 13 tried and tested ways to rock a headscarf. Your hair will thank you, and you'll look chic and stylish at the same time!
This article was medically reviewed by Dr. Gina Jansheski, a licensed, board-certified physician with more than 20 years of practice experience. Learn more about Hello Glow's medical reviewers here. As always, this is not personal medical advice, and we recommend that you talk with your doctor.
91