I have gone back and forth on whether or not natural deodorant is really a good idea. When I think about the kinds of chemicals you're putting onto (and into) your body when you use certain store-bought varieties, I feel all Earth mama and ready to slather some homemade cream on the pits.
But other times, I want to be 100 percent confident in the fact that I won't be sweaty or, worse, smelly, a few short hours after application. I've learned that when it comes to natural deodorant, you will sweat. And it is certainly an adjustment.
I have loved this coconut oil-based deodorant and even this DIY stick deodorant for some time. But I have come to realize that for the purpose of reducing sweat and handling odors, this vodka and essential oil-based spray deodorant is my favorite DIY yet.
Flower Power DIY Deodorant Spray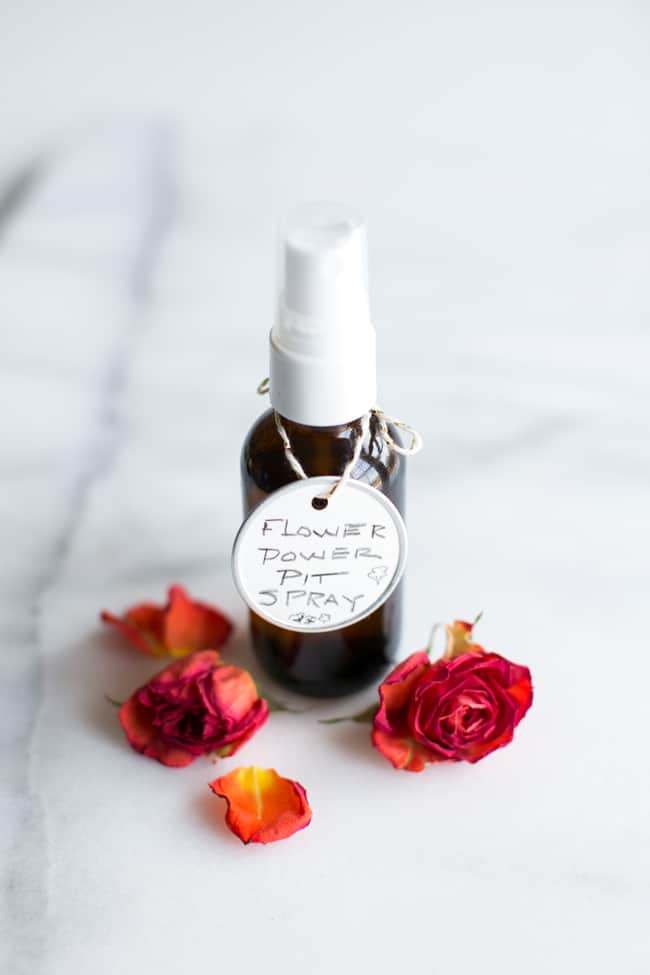 I'm calling this a 'flower power' spray because the essential oil blend is a mixture of my favorite florals – jasmine and rose – with a bit of lavender and orange. It's a happy, vibrant smell. Sure, you could add some tea tree to the mix, but in my opinion that totally takes the joy out of the scent for me. On the plus side, tea tree has an added benefit of protecting your skin from yeast or fungus buildup which is often responsible for malodor.
When I shared this recipe on my Instagram page I got some teasing, asking whether or not it was drinkable (ha!). While I certainly wouldn't recommend sipping it as an alcoholic beverage, I guess that's your choice! However, I'm not a big fan of ingesting essential oils.
It might sound strange to add vodka to a recipe for something you're using on your body to smell, well, less, it's an important ingredient. In fact, it's an essential ingredient. Why? Put simply, oil and water do not mix, but adding a little alcohol fixes that. It disperses the essential oils and helps the scent lingers in the pit area for far longer. I also think that the vodka dries things out a bit and helps slow down the sweating in general.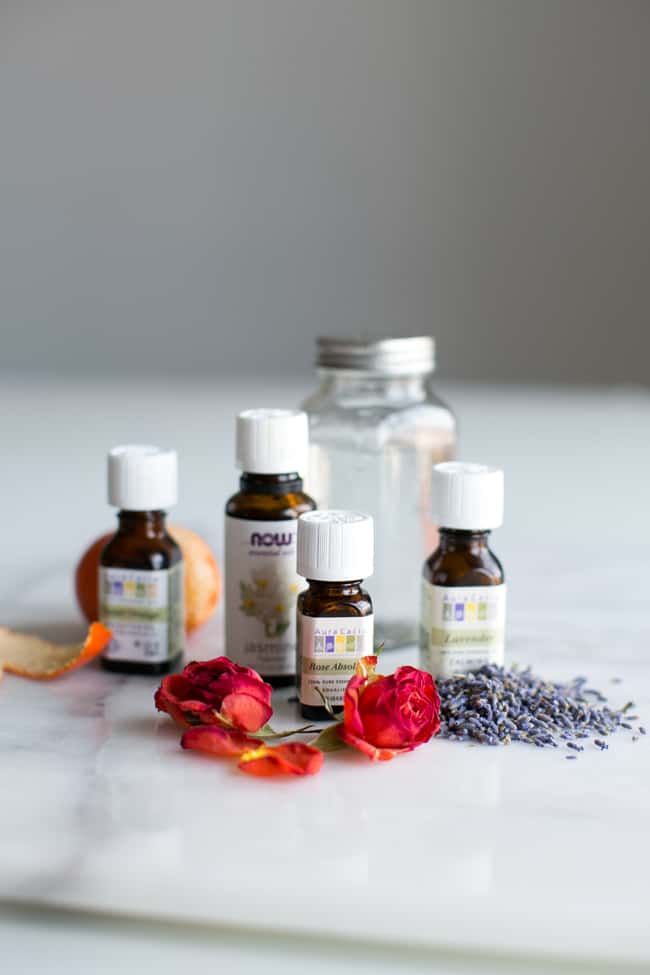 Combine all of the ingredients in a small, dark colored bottle. The dark colored bottle will help keep the essential oils from degrading. Shake the ingredients well so that they're nicely combined.
To distribute the essential oils efficiently, you'll want to shake well before each use. Give each under arm 2-3 spritzes and let them air dry (this should only take a few seconds). It might sting a tiny bit at first if applied right out of the shower, especially after shaving. Apply again after exercising or heavy exertion, if desired.
I tend to spritz a couple of times a day just because I love the smell. Honestly, this recipe could easily double as a homemade perfume!

Next: Check out this simple body spray that banishes bacne.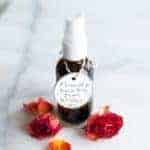 Print
Essential Oil DIY Deodorant Spray
Vodka is the secret ingredient in this natural DIY deodorant spray recipe that's tough on odors but not your skin.
Equipment
2-ounce dark mister bottle
Instructions
To make: Combine all of the ingredients in a small, dark colored bottle. Shake to combine all ingredients.

To use: Shake well before each use. Give each underarm 2-3 spritzes and let them air dry. Apply again after exercising or heavy exertion, if desired.
Notes
Feel free to use any essential oils you like for this. While they don't smell as nice, antibacterial oils, like cinnamon, tea tree and oregano, will help keep the B.O. at bay.
Use within 2-3 months.
This post was medically reviewed by Dr. Rina Mary Allawh, M.D., a dermatologist who performs adult and pediatric medical dermatology, skin cancer treatment and cosmetic dermatology. Learn more about Hello Glow's medical review board here. As always, this is not personal medical advice and we recommend that you talk with your doctor.
254