I've gone back and forth on DIY deodorant. Sometimes I feel all Earth mama and ready to slather homemade cream on the pits. Other times, I want to be 100% confident that there will be no sweating or odors. Because with natural deodorant, you will sweat. And it's an adjustment.
I've loved this coconut oil-based deodorant and even this DIY stick deodorant. But for reducing sweat and handling odors, this vodka and essential oil-based spray deodorant is my favorite DIY yet.
Flower Power DIY Deodorant Spray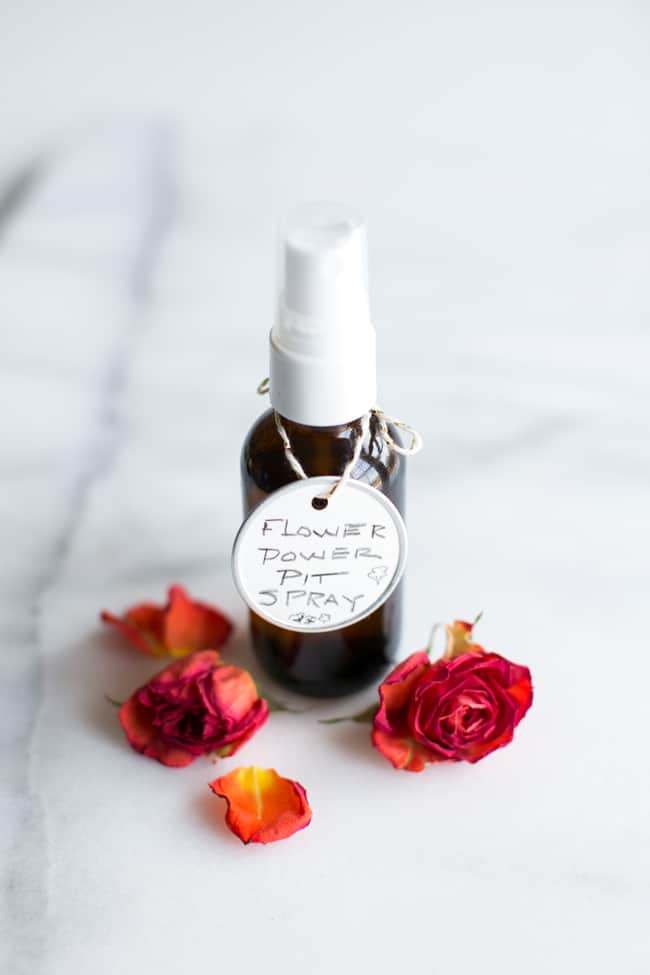 I'm calling this a 'flower power' spray because the essential oil blend is a mixture of my favorite florals – jasmine and rose – with a bit of lavender and orange. It's a happy smell. Yeah, you could add some tea tree but that totally takes the joy out of the scent for me.
When I shared this recipe on Instagram I got some teasing, asking if it was drinkable (ha!). Which I wouldn't recommend, but I guess that's your choice. :)
Just don't leave out the vodka because it's essential for the spray. Oil and water don't mix, but adding a little alcohol fixes that. It disperses the essential oils and helps the scent linger longer in the pit area. I also think the vodka dries things out a bit and helps slow down sweating.
Supplies needed
To make
Combine all ingredients in a small, dark colored bottle. The dark colored bottle will help keep the essential oils from degrading. Shake well to combine ingredients.
To use
Shake before each use to distribute the essential oils. Give each underarm 2-3 spritzes and let air dry. It might sting a tiny bit if applied right out of the shower after shaving. Apply again after exercising or heavy exertion, if desired. I tend to spritz a couple of times a day just because I love the smell.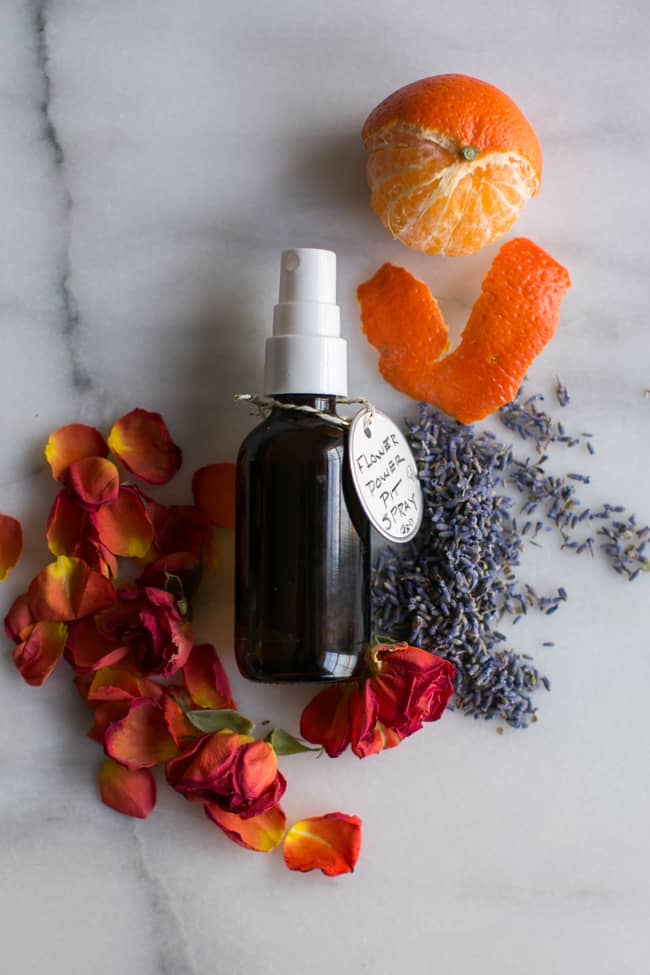 192