You're not 21 anymore, so it's time to step-up your cocktail game. Or maybe you are 21, in which case: enjoy your youth! Soon you will be old and burdened by student loan debt!
Anyway. You're older now and you're looking for drinks that are a little more sophisticated than Flaming Dr. Pepper. These probiotic cocktails, from Elizabeth Stein, founder and CEO of Purely Elizabeth, fit the bill.
With flavors like Hibiscus Ancho Chile + Rosemary and Vodka Lemon Cayenne + Thyme, they've got that high-end feel to them and they're not loaded with calories. In fact, they have an added, unexpected benefit: they're made with drinking vinegar.
What is drinking vinegar?
Drinking vinegar is a blend of cold-pressed juice, vinegar—in this case, apple cider or coconut—and other ingredients like ginger, cayenne, and turmeric. Drinking straight vinegar can be a bit much for most people, but these blends are much more palatable.
We used Suja Drinking Vinegars but there are tons of vinegar flavors you can try. Suja vinegars have four billion live probiotics in every bottle, so these cocktail recipes are good for your gut health too. Nice, right?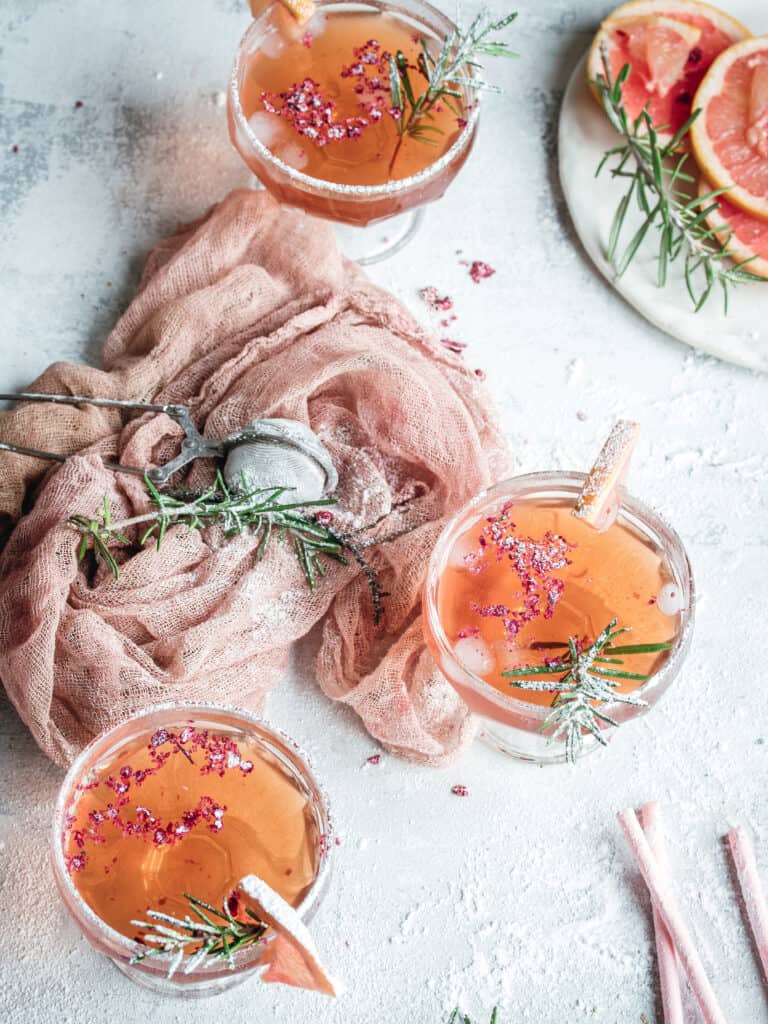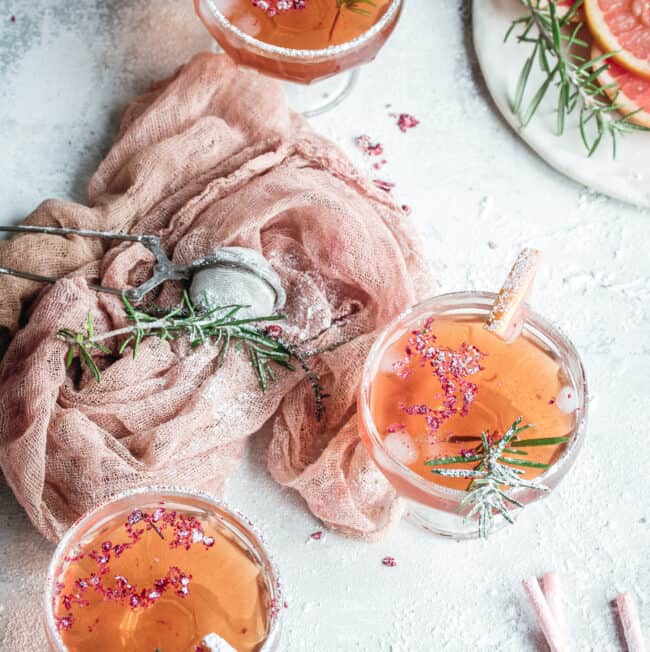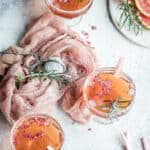 Print Recipe
Hibiscus Ancho Chile + Rosemary Cocktail
Ingredients
4

oz.

Suja Hibiscus Ancho Chile Drinking Vinegar

1

oz.

St. Germain

2

oz.

gin

Grapefruit

Rosemary

Ice
Instructions
Fill a small glass with ice. Add Suja, St. German and Gin. Garnish with grapefruit and rosemary. Enjoy!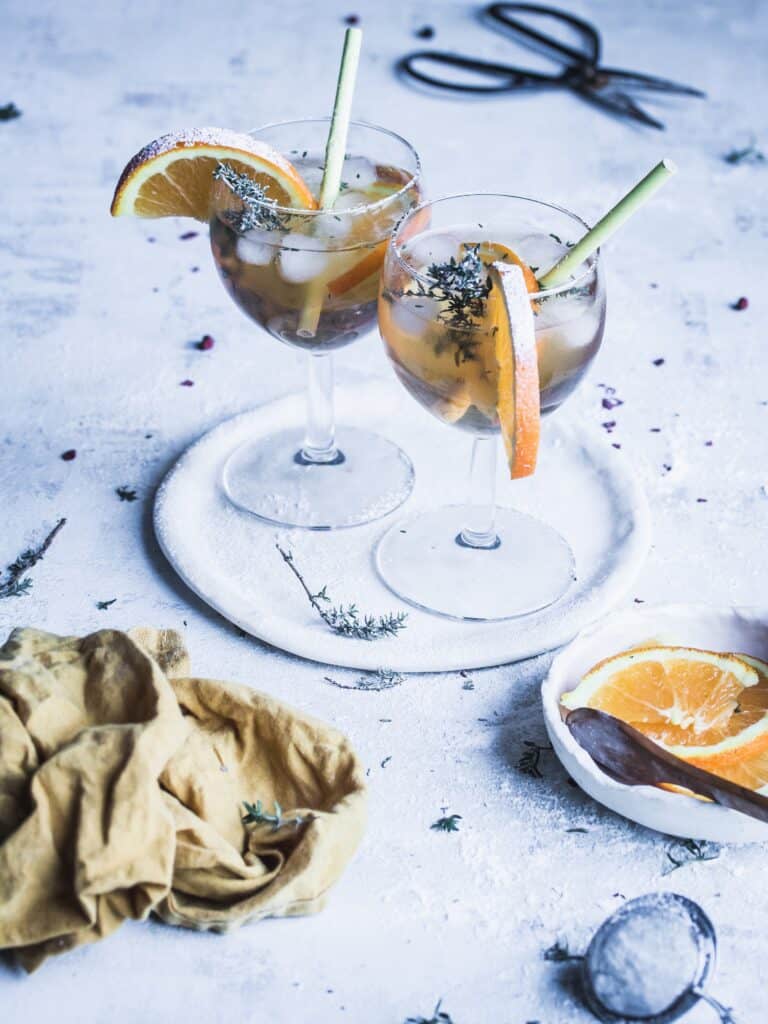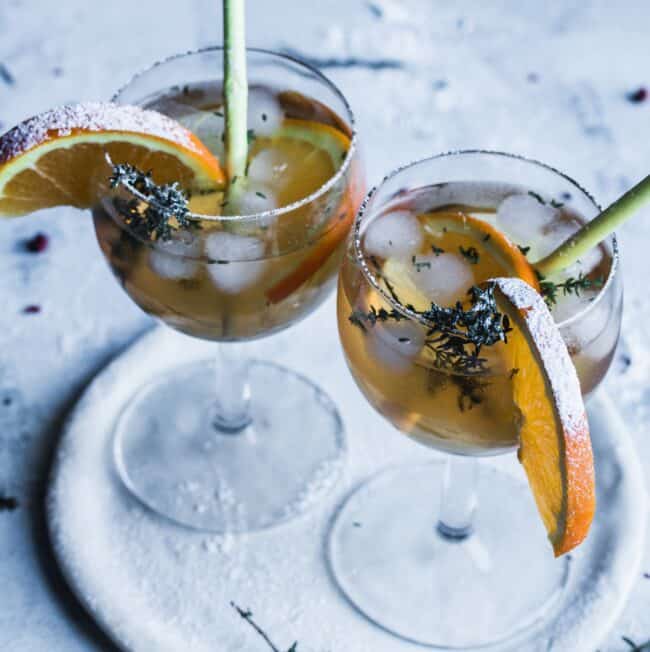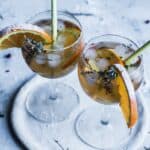 Print Recipe
Vodka Lemon Cayenne + Thyme
Ingredients
1

bottle Suja Lemon Cayenne Drinking Vinegar

2

oz.

vodka

Thyme

Ice
Instructions
Fill a tall glass with ice. Add vodka and Suja. Stir to combine and garnish with thyme.
Photos by Natalia Vanthienen
5