Sleep is one of the biggest factors in how we look and feel because it's the time our body heals and regenerates. Prolonged sleeplessness prematurely ages us (so unfair!) but there are some easy things we can do to help get more sleep.
It always seemed hardest for me to sleep when I really need it: when I was super busy at work or stressed. I was exhausted and yet, when I finally made it to bed, I would lie there, just thinking.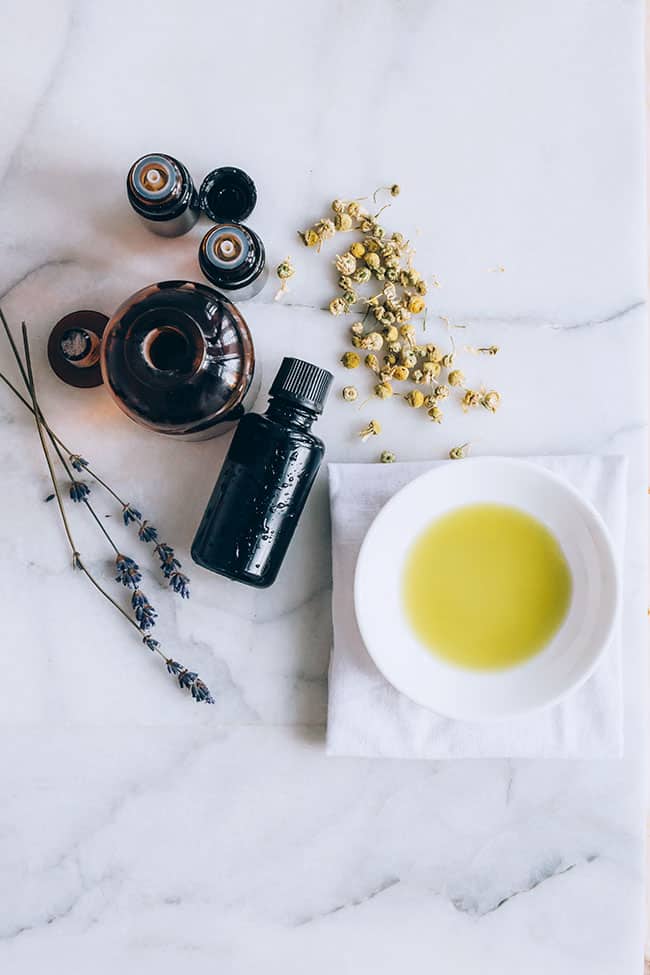 It drove me crazy! So I turned into my aromatherapy texts and medical journals for ways to get more beauty sleep. It took me quite a long time to discover my magic formula. Here's what worked for me — I wish I'd known this a long time ago! I'd have slept a lot more, felt more sane and postponed some facial lines.
Five Easy Steps to Better Beauty Sleep
1. Make sure you're eating proper meals and doing gentle exercise outside (or near a light-filled window) during the day, but avoid doing either an hour or two before bed
2. Avoid screens and technology in the hour before bedtime
3. Cut back on caffeine throughout the day and definitely have nothing caffeinated after 3 in the afternoon
4. Use layers of natural fiber bedding, especially during a change in seasons, so you can control your temperature. Extremes in temperature can be disruptive, and being too hot can also lead to sweating and skin break outs. This may mean turning off the electric blankets and turning down the heat. It's best to have the room slightly cool, according to the Sleep Foundation.
5. Follow the bedtime routine outlined below and go to bed in a completely dark room at the same time every night. It took me a couple of months to retrain my brain. It's about creating new habits, so patience and persistence are key.
Beauty Sleep nightly routine
Turn off technology
An hour before bed, turn off all screens (yes, Instagram, too!) Turn the lights down low and sit down with a herbal tea, like chamomile, or a warm milk drink. If you respond well to calming music, this is the time to pull out the sleepytime playlist.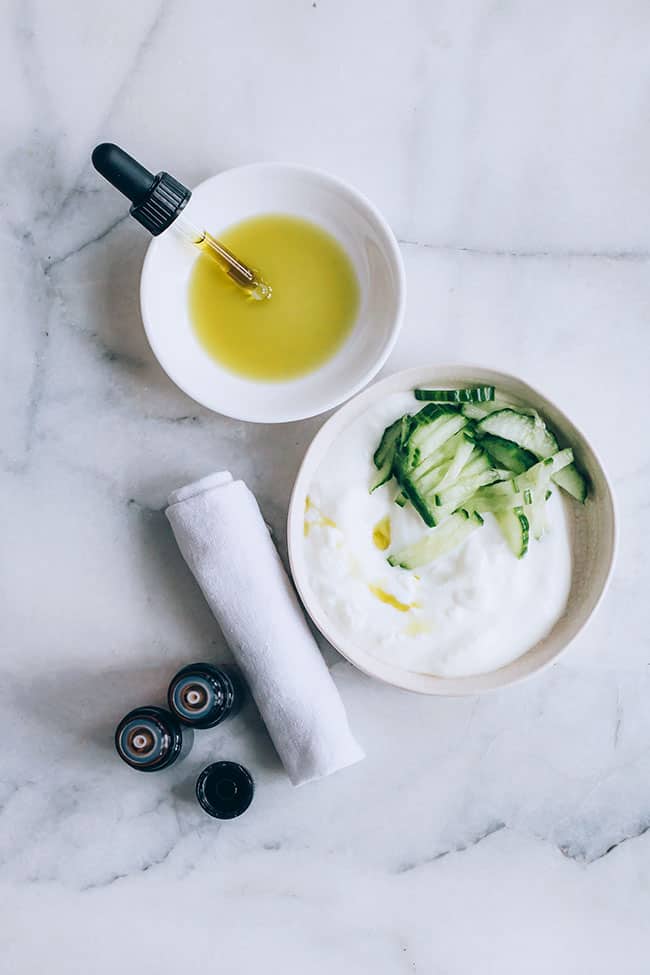 Beauty sleep bath blend
Run a bath (or foot bath if you don't have a tub) and inhale the Beauty Sleep bath blend below by taking a few deep breaths with your nose above the bottle opening. Lavender and chamomile essential oils are the big guns for help to get back on the sleep wagon. Valerian and vetiver essential oils are optional extra-heavy artillery, but I should warn you they both have unusual fragrances that can be a bit weird for some people.
Add 7 drops of bath blend to a bath or foot bath. Dab one drop of the bath blend on the back of the neck and base of the big toes. Relax in the bath for 20 minutes, imagining the body relaxing muscle by muscle. Or think of your favorite place and how you felt while you were there.
Beauty Sleep face mask
Once a week, apply the Beauty Sleep face mask while in the bath. Rinse off and hold on to the relaxed thoughts while you get ready for bed.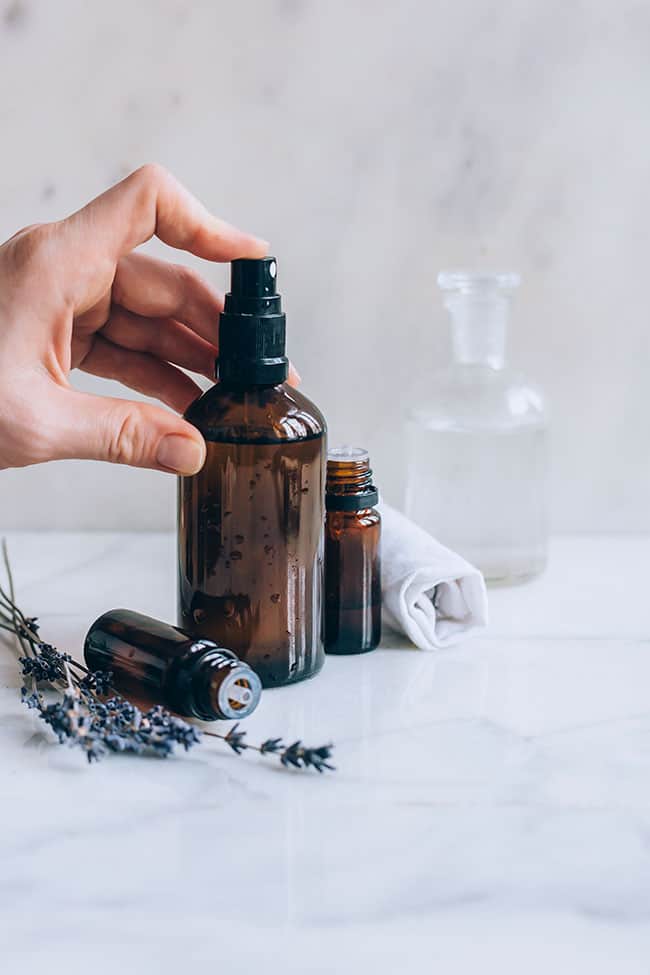 Beauty sleep body spray
Spritz the soles of the feet, back of the neck and your pillow with the Beauty Sleep spray, again thinking about relaxing the body or your favorite place. Make sure the room is completely dark and sleep well!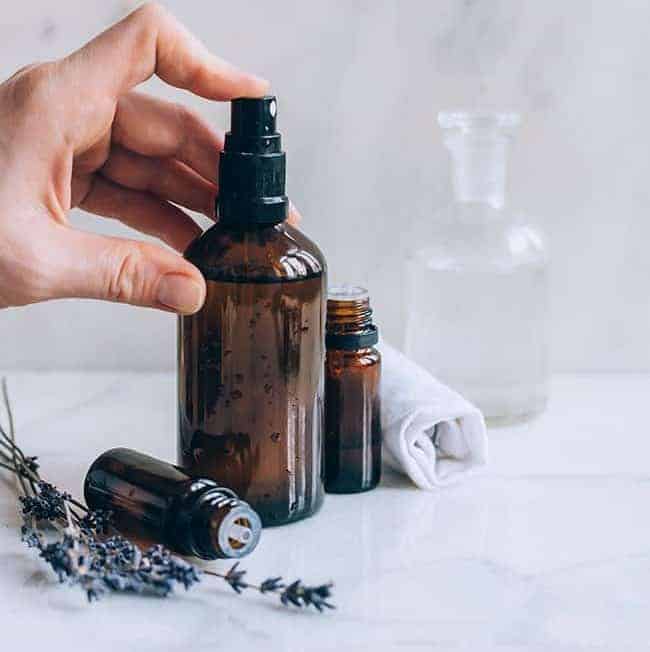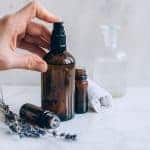 Print
Beauty Sleep Bath Blend, Spray and Mask
Get your beauty sleep with these relaxing, easy-to-make DIY products.
Equipment
Bowl

Glass jar or dropper bottle
Materials
Face mask
2

tablespoons

grated cucumber

2

tablespoons

plain yogurt

6

drops bath blend
Instructions
Bath blend
Mix all the ingredients together in the glass dropper bottle (use one that's new or that has been sterilized), label the bottle, shake well before use.

Add seven drops to the bath or foot bath and dab one drop to the back of the neck and base of the big toes.
Face mask
Combine grated cucumber, yogurt and bath blend.

Apply a liberal amount of the mask to your clean face. Wait 15 - 20 minutes before rinsing with clean, tepid water.

Follow with your favorite toner and moisturizer. It's best used fresh but will keep for three days in the fridge
Body spray
Blend all the ingredients together in the glass spray bottle (use one that's new or that has been sterilized) and label the bottle. Shake well before use.

Spray the back of the neck, soles of the feet and pillow before going to bed, avoiding the face. Sleep well!
Notes
Use at least 1 hour before bedtime. Combine with other night time elixirs such as sleepy time tea and soothing pillow spray.
15