Did you know that it takes 1,000 rose petals to get a single drop of essential oil? So it's no surprise that this oil is highly valued (and often quite expensive). It's time to think beyond the traditional bouquet of roses for Valentine's Day and ask for a little bottle of rose essential oil instead.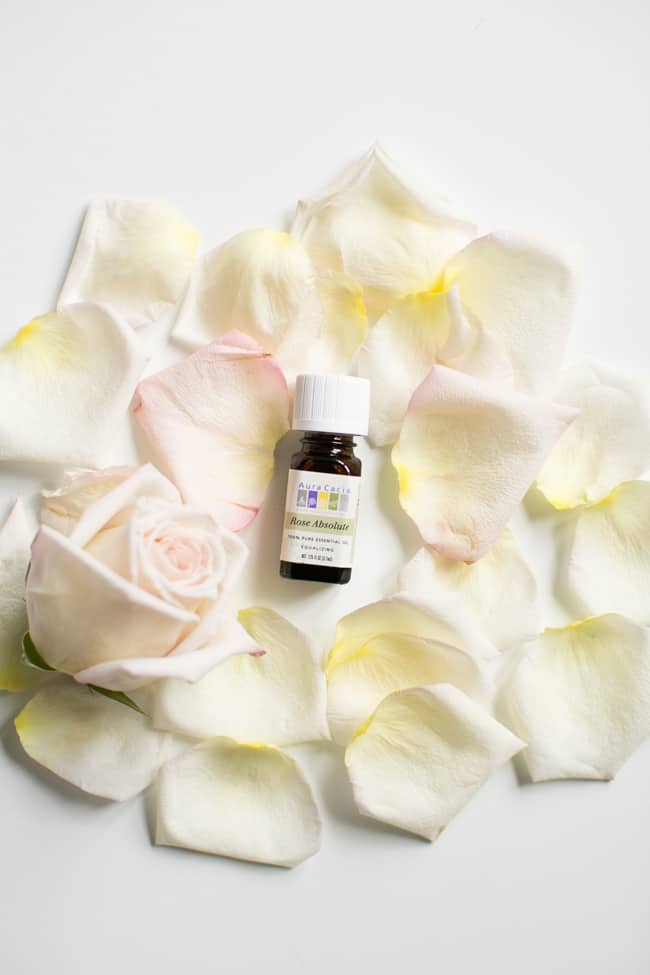 You can get rose oil in a couple of different ways. Rose absolute, which is extracted using a solvent, and rose otto, which is steam distilled. Both essential oils are a bit more expensive than other essential oils (rose petals aren't cheap!) so you'll often find rose otto pre diluted in a carrier oil. The scent is heavenly, and it has so many incredible uses for wellness and skincare.
Rose oil mind + body benefits
Hydrating
Intensely hydrating, rose oil plumps and moisturizes your skin without any potential chemical side effects. Rose oil can be used as a natural substitute for hyaluronic acid, a common ingredient in anti-aging beauty products.
Anti-inflammatory
Rose oil has astringent properties that cool skin irritation and reduce redness. Its benefits are incredible for those who have eczema, sun damage, scars or stretch marks. To repair skin, dilute the essential oil with a carrier oil – bonus points for using rose hip seed oil! – and rub it directly on the affected areas.
Anti-aging
The hydrating effects of rose oil will plump up pesky lines around your eyes and mouth so add it to your custom facial oil or make a serum with rose hip oil. Rose oil also works under the skin to repair cells and tissues to help maintain the skin's elasticity.
Mood booster
The scent of rose oil has super-relaxing aromatherapy properties. It's a natural mood booster and stress reliever. The sweet floral scent helps relax the mind and the body.
5 ways to add rose oil to your beauty routine
1 / 5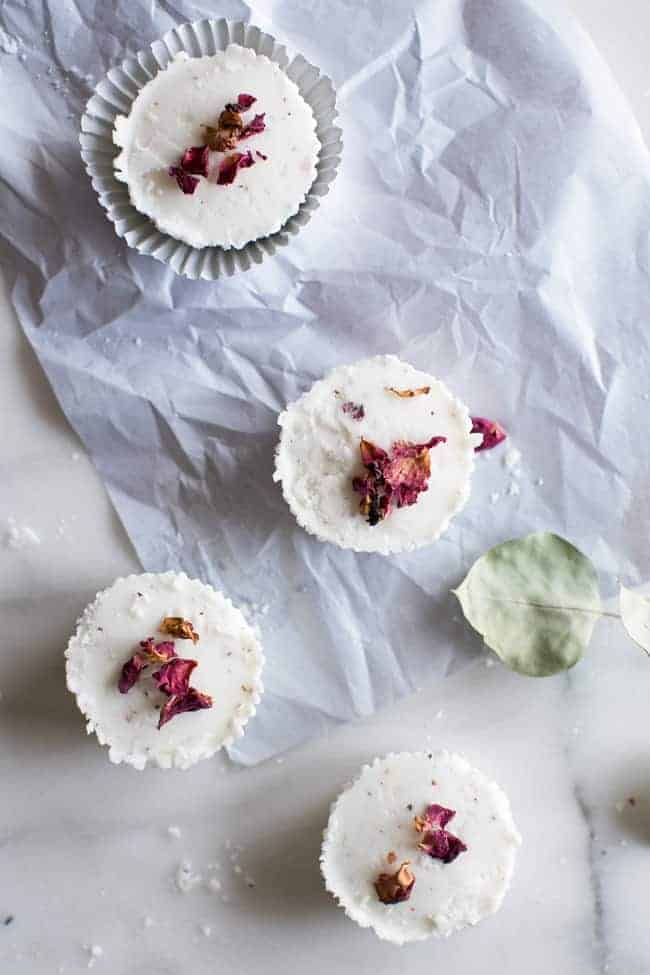 Rose essential oil is especially helpful in times of stress. Pure rose oil or rose absolute can be expensive, but a little goes a long way so you don't need much to get its soothing scent and anti-stress benefits. Plus it has therapeutic benefits for menstruation, menopause and hormonal issues. Add 15 drops of rose absolute and 10 drops of jasmine or ylang ylang to your fizzy bath bombs.
6