I have a confession to make: I am not a fan of most deodorants made for women. Too many flowery and powdery scents are on the market. And while I love florals for perfumes and candles, I prefer a deodorant with a more gender-neutral scent.
It simply doesn't seem fair that only the men's side of the deodorant aisle is stocked with the kind of woodsy scent I gravitate toward. Besides, I'd much rather make my own natural deodorant at home, so I know what's going into the mix (and onto my skin).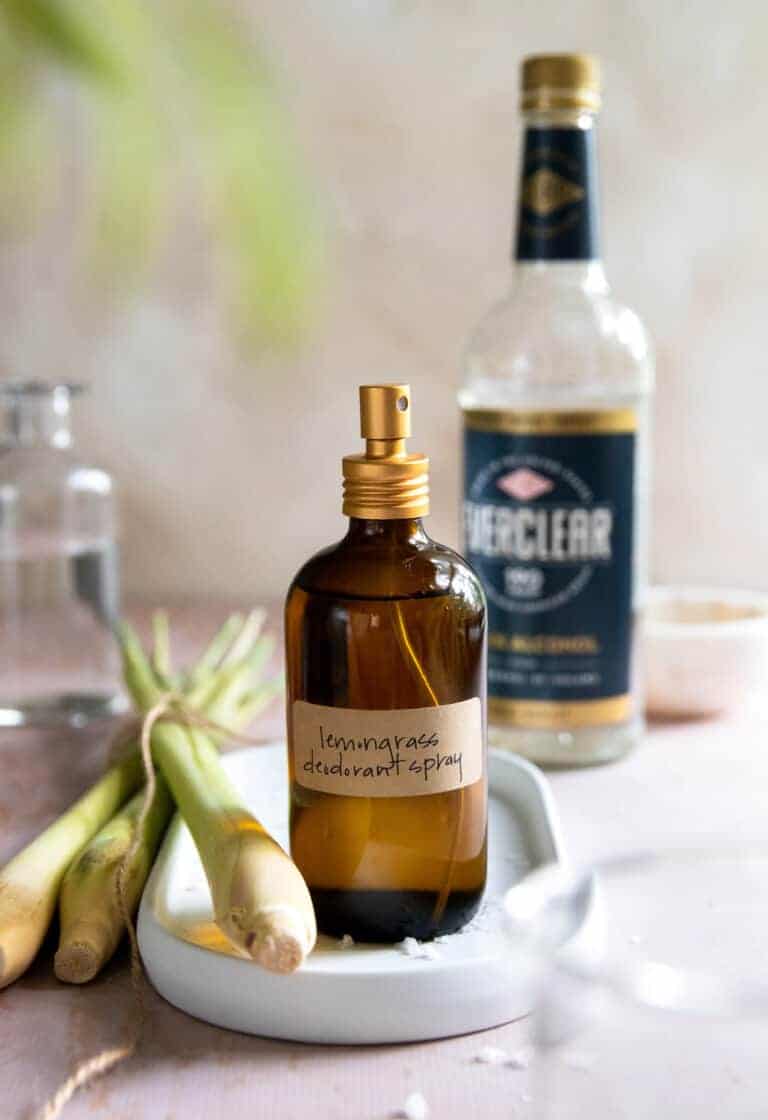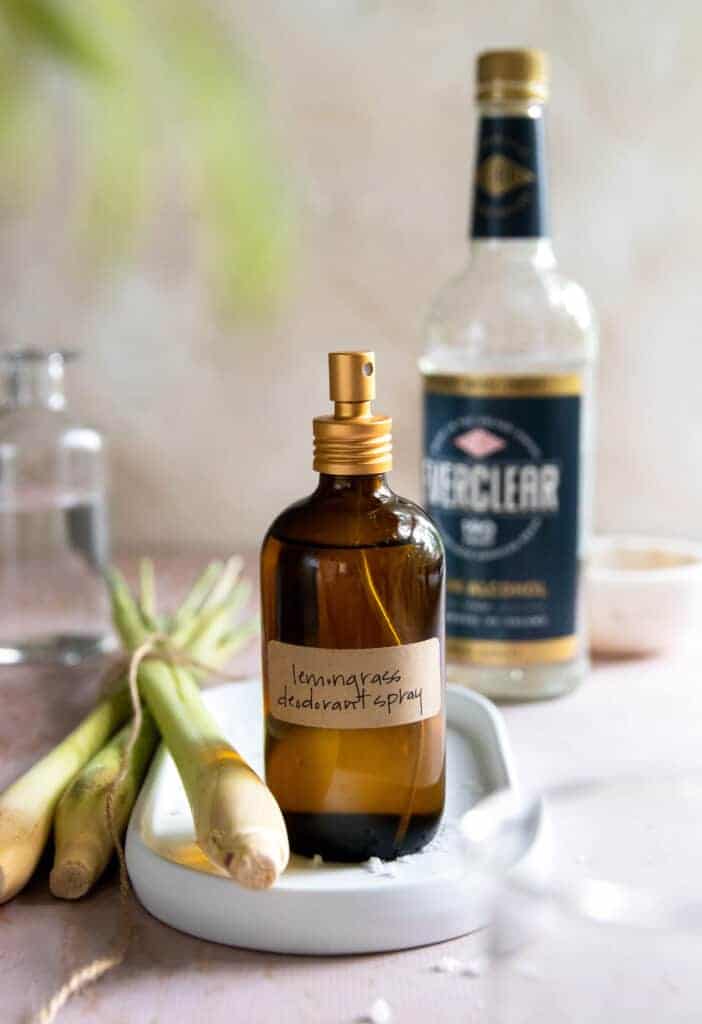 This recipe for a natural deodorant spray with a fresh and lemony woodsy scent is my ideal solution. Aside from wanting to bottle this scent—which is a mix of lemongrass, cedarwood, and patchouli essential oils—I love that this deodorant doesn't include the chemicals you'll find in many store-bought brands.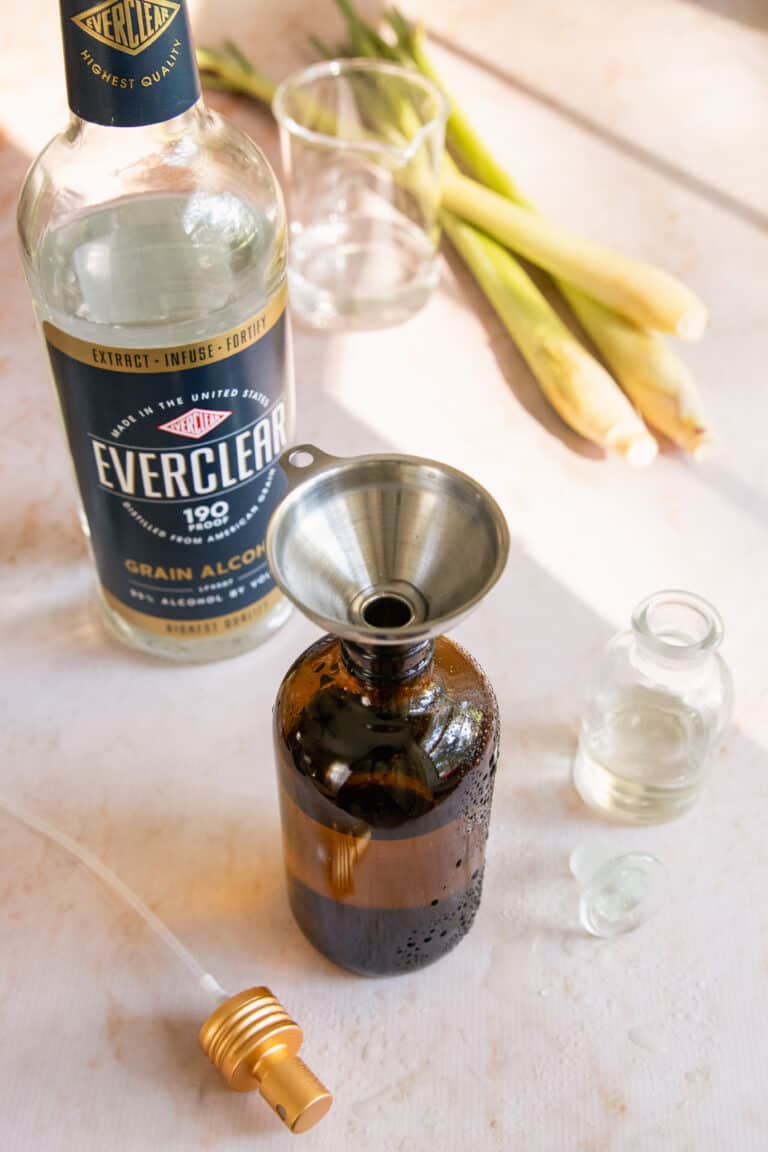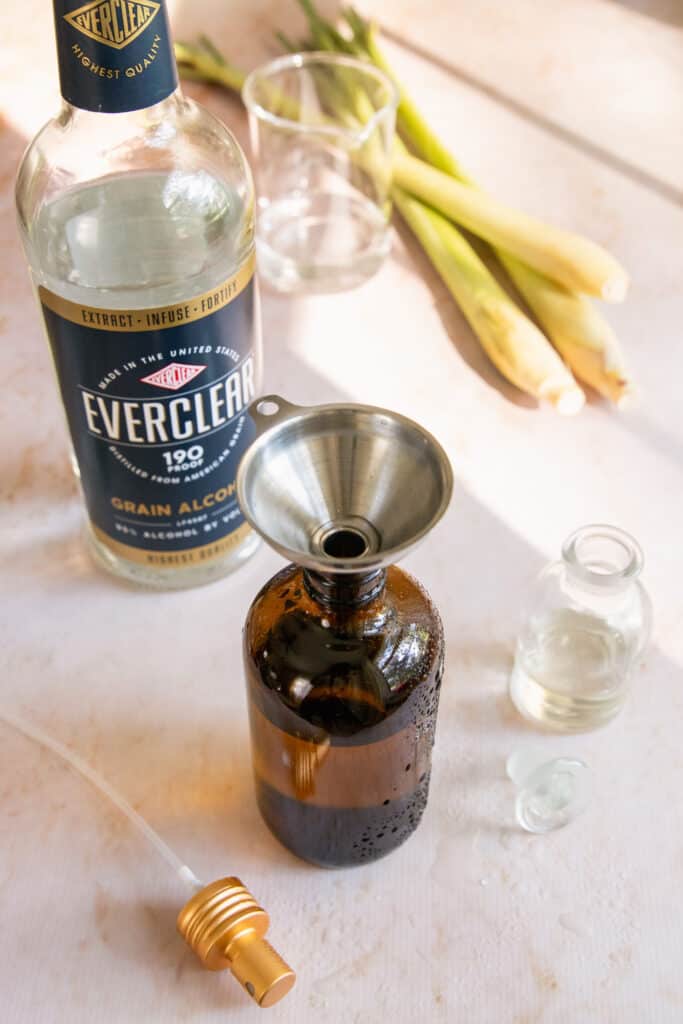 How to Make a Spray Deodorant
Everclear® Grain Alcohol is the key ingredient in this formula because it disperses the essential oils and gives the scent more staying power. In general, alcohol can help dry things out a bit and kill bacteria (as is the case with many alcohol-based hand sanitizers), which is why you'll see it used in natural deodorant recipes.
I know what you're wondering: will my underarms smell like alcohol? Once you add the other ingredients and essential oils, you can't really smell the alcohol anymore.
If you do happen to notice a slight alcohol fragrance when applying the deodorant, it should dissipate once the alcohol evaporates off your skin, leaving behind only the scent of this woodsy essential oil blend.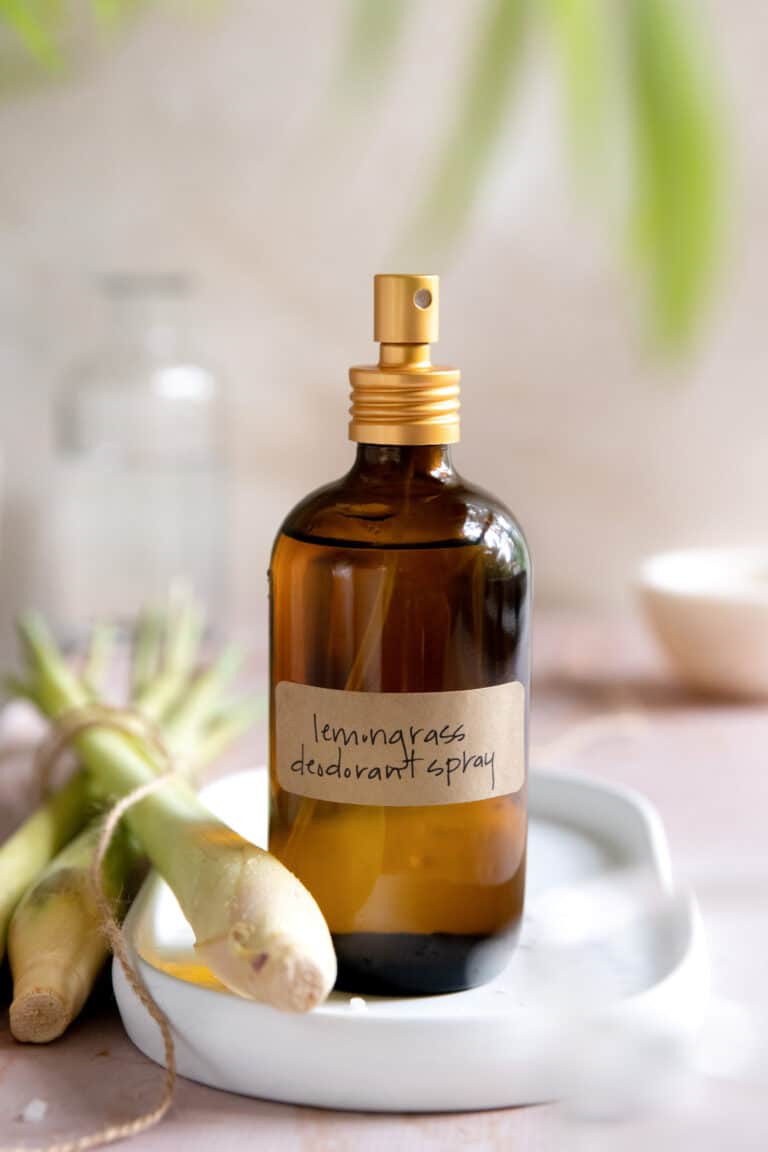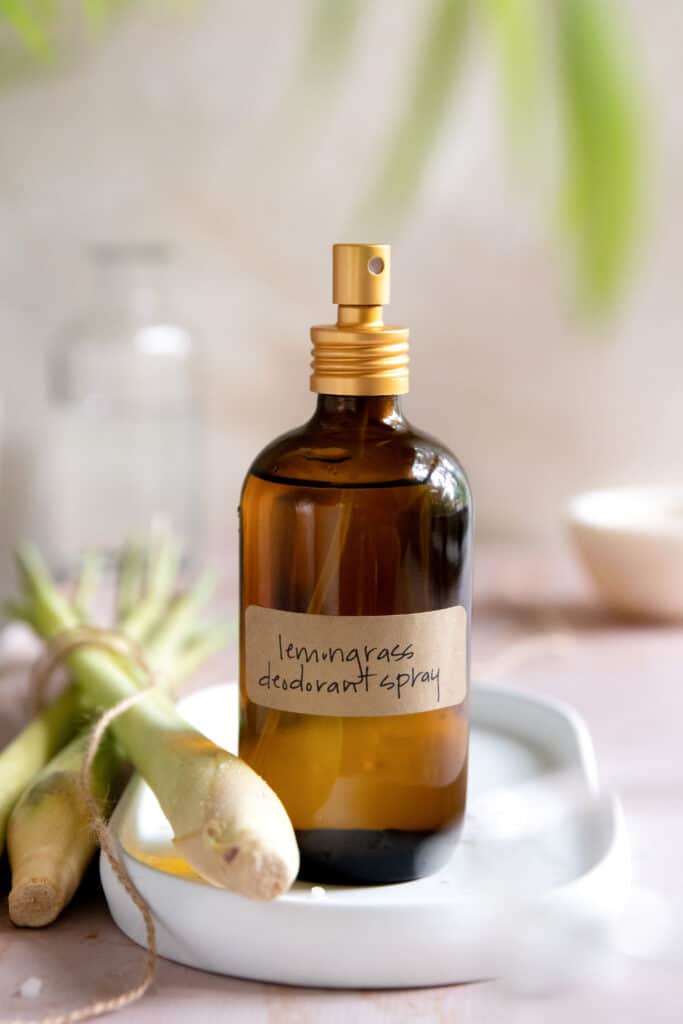 Lemongrass
+
cedarwood
+
patchouli essential oils
Honestly, this scent blend is so good I want to wear it as a perfume. I've been spritzing it on my underarms throughout the day because I'm just that into the smell. Plus, since it's such a great gender-neutral scent, you can share the bottle with your significant other (that is if you can bring yourself to share!).
The addition of witch hazel to this DIY recipe helps the deodorant feel soft and smooth on the skin, which is helpful when it comes to the sensitive underarm area.
Prefer floral scents? No problem. Try this flower power deodorant spray instead! Or switch out the scents from one of our favorite essential oil perfume blends.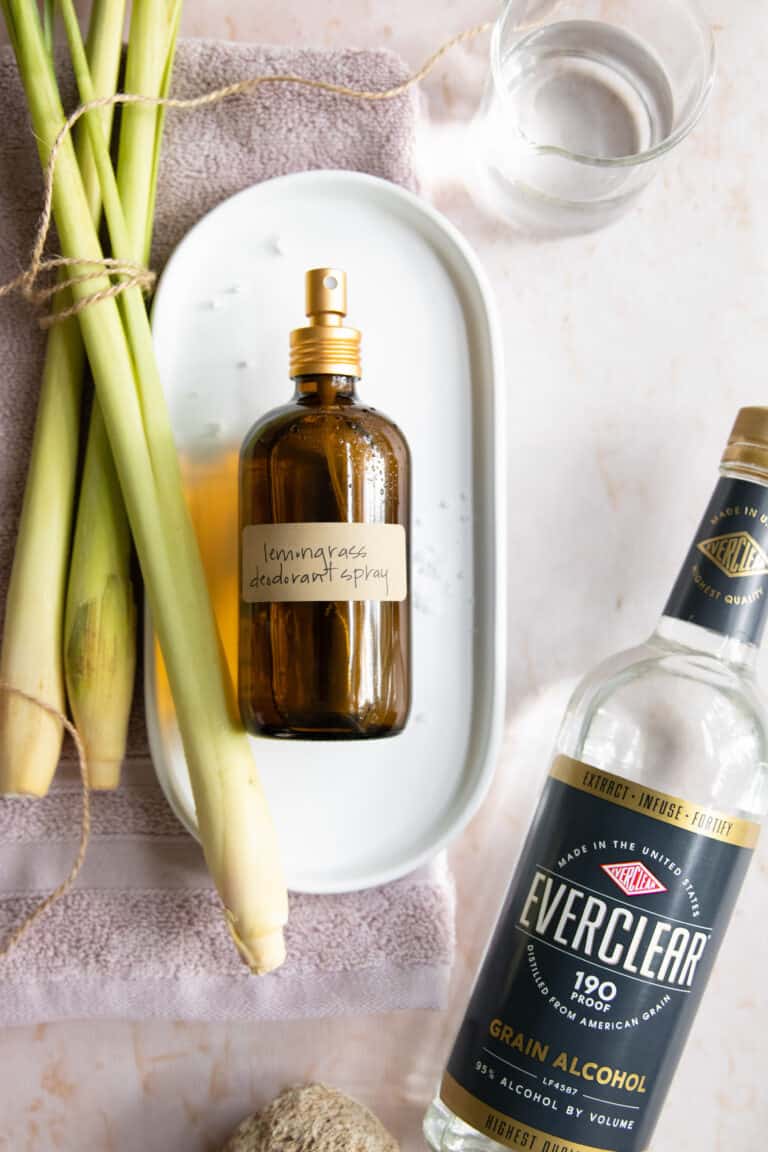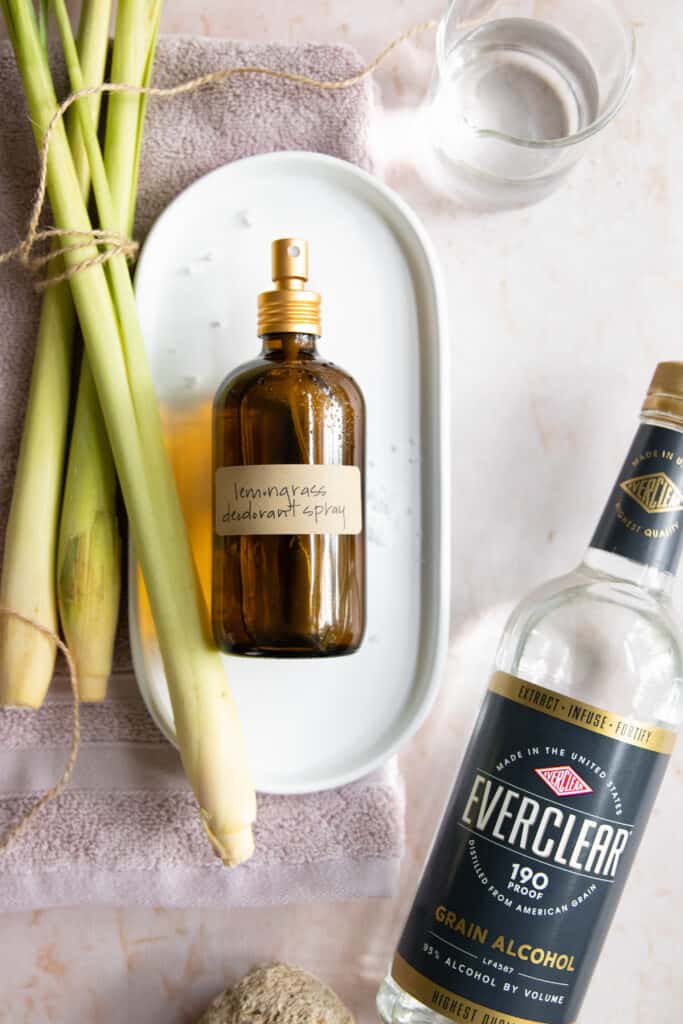 How to Make Natural Deodorant Spray
You'll need:
—3 tablespoons Everclear Grain Alcohol
—1 tablespoon witch hazel
—1 tablespoon water
—½ teaspoon glycerin
—3 drops patchouli essential oil
—2 drops cedarwood essential oil
—5 drops lemongrass essential oil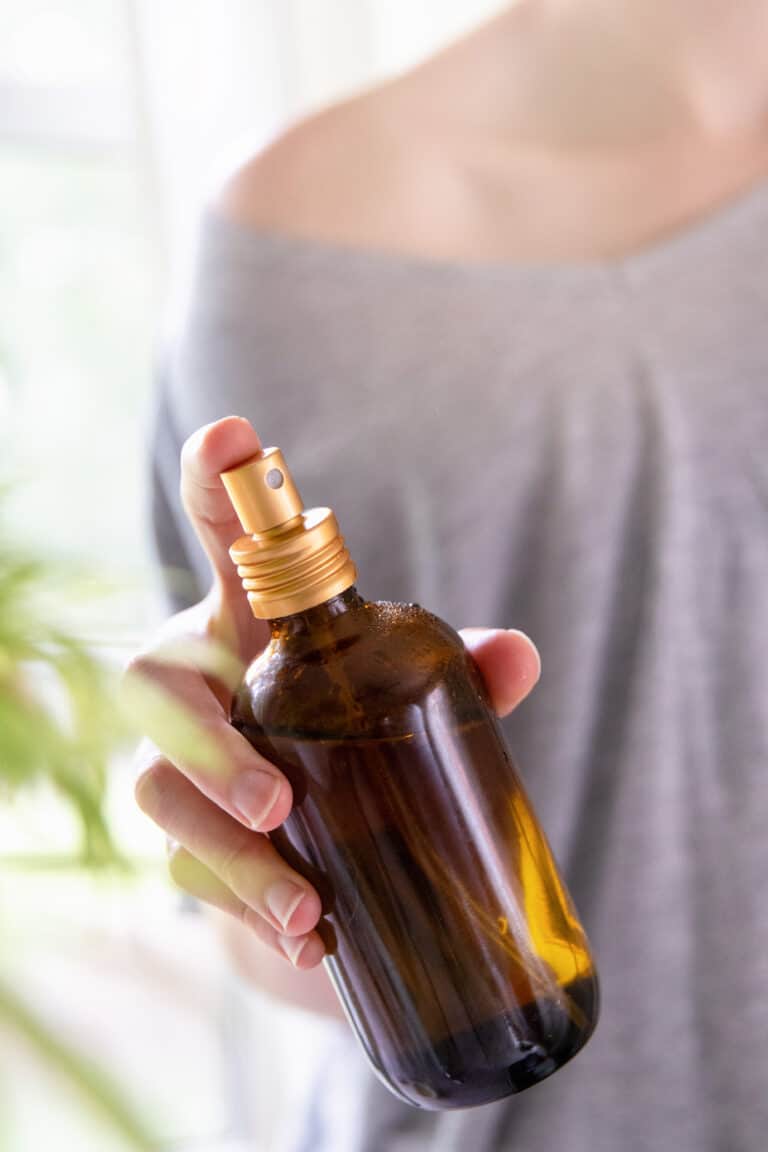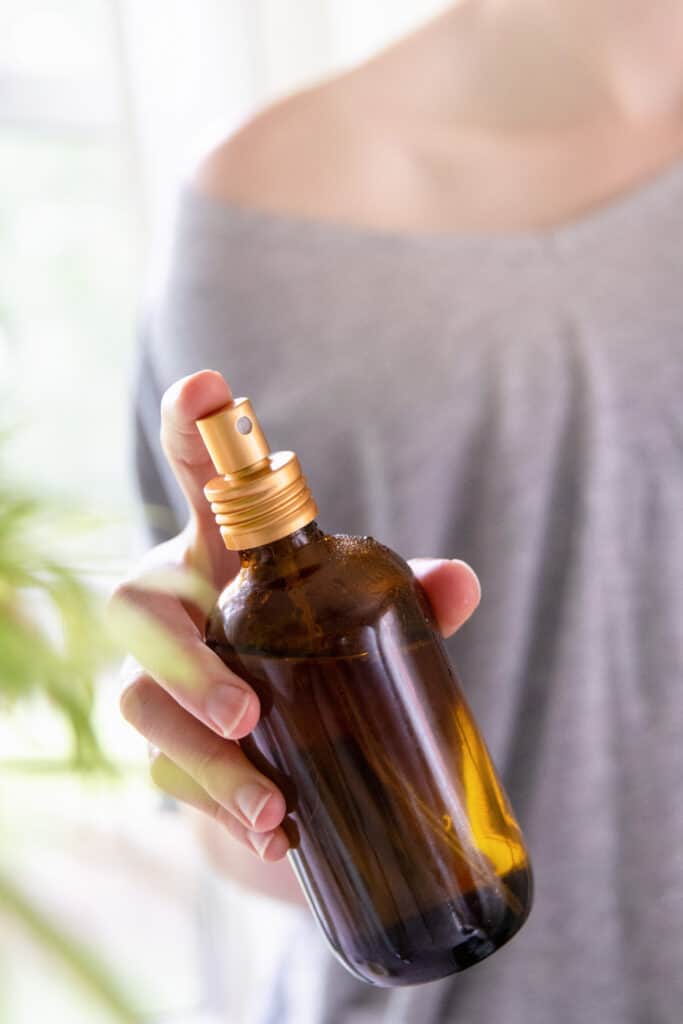 Instructions
:
To make this natural deodorant spray, combine all ingredients in a 4-ounce mister bottle and shake well. Apply 2 spritzes to each underarm and allow it to dry completely before getting dressed. Use your underarm spray within 2 months.
Have you tried making your own natural deodorant before? If so, what's your favorite kind of deodorant scent to create with essential oils?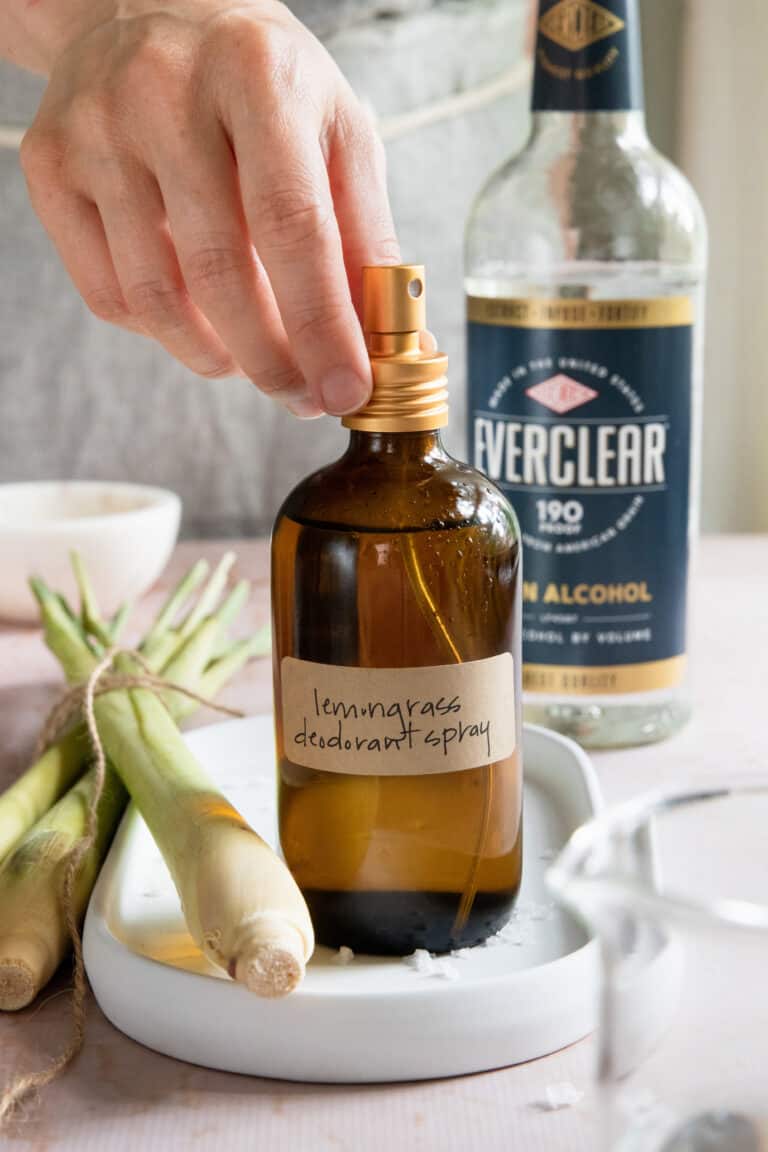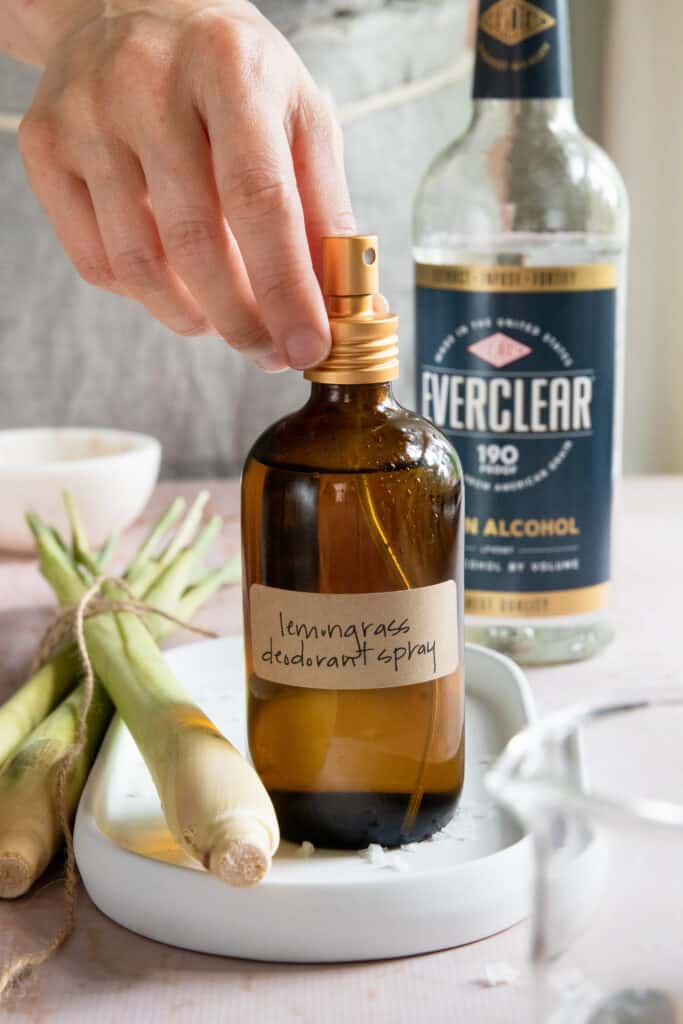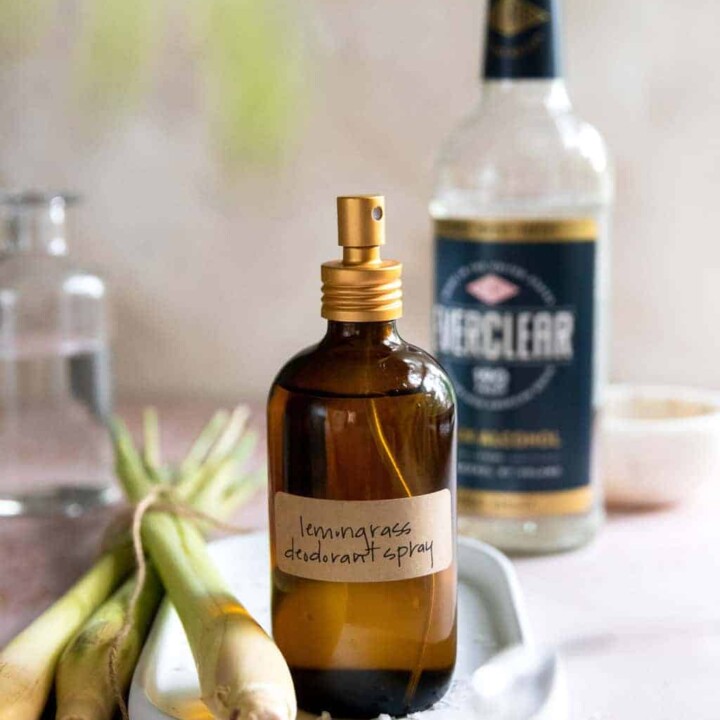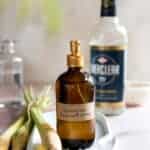 Print
Homemade Natural Deodorant Spray with a Fresh Woodsy Scent
Make this gender-neutral deodorant spray at home with just a few ingredients, including lemongrass, cedarwood, and patchouli essential oils.
Instructions
Combine all ingredients in a 4-ounce mister bottle. Shake well. 

Apply 2 spritzes to each underarm and allow to dry completely before getting dressed. 

Use your spray within 2 months.
Notes
If you'd like a deodorant with more of a floral scent, try creating a mix of essential oils with rose, jasmine, and lavender, and a hint of orange (or your favorite citrus oil). As long as you cap the total amount of essential oil used at 10 drops, you can mix to your heart's content. It's a fun way to create a custom scent blend or switch up scent profiles with the changing of seasons!
242