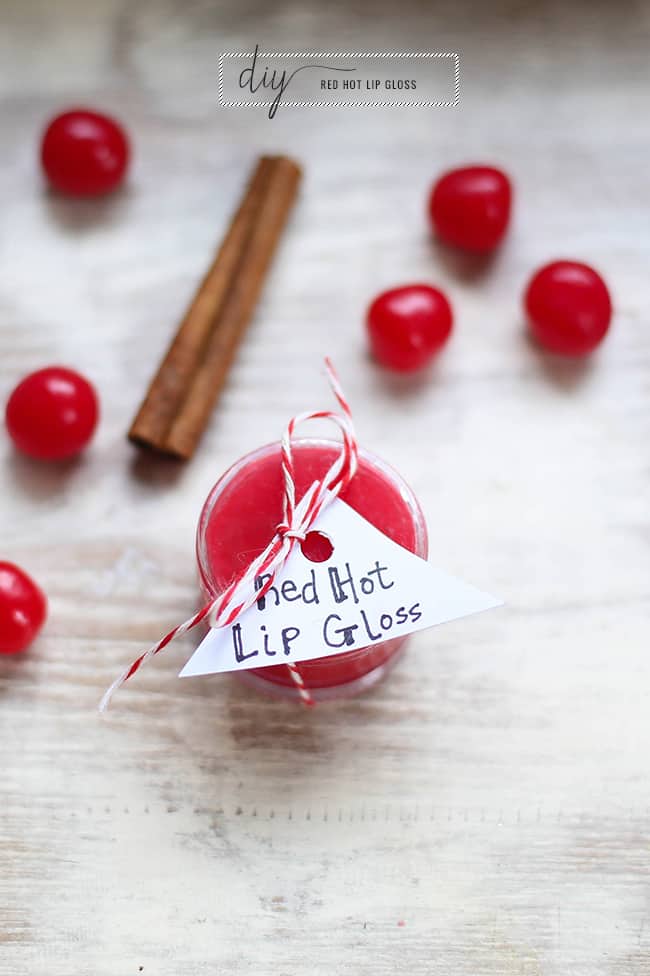 Just recently I picked up a book at the library called How To Not Look Old. How brilliant is that marketing? I challenge anyone over 30 to resist a title like that. (Or the follow-up book How To Never Look Fat Again by the same author. C'mon!)
Apparently, I'm doing okay on several of the "young and hip" rules. Wear my own nails? Check. Lighten your hair? Of course. But one surprised me: "nothing ages you like dark lipstick." What?! Apparently dark lip colors emphasize dark circles and also make lips look thinner. Yikes. Not good. What we should be wearing? Shimmery pink lip gloss.
Here's the good news – you can clean out your lipstick collection and easily turn your favorite red into a shiny berry-colored gloss. And while you're at it, add a bit of cinnamon flavor to naturally plump your lips. Did you know that's the magic ingredient in those lip plumping lip glosses? Me neither. But my babysitter did. She was like, isn't that what they put in those lip plumpers anyway? Yes… of course… darn those young hipsters!
Red Hot Cinnamon DIY Lip Gloss
Supplies needed
Lipstick
Cinnamon extract or flavor
Lip gloss container
Put a glob of petroleum jelly in a microwave safe bowl and add a small bit of lipstick. Microwave for 30 seconds and stir to combine. If needed, microwave a few more seconds until everything is melted. Add a few drops of almond oil and 3-5 drops of cinnamon. A little goes a long way so use a dropper to avoid overdoing it. Check the flavor – add more if you want it hotter! Pour mixture into a lip gloss container.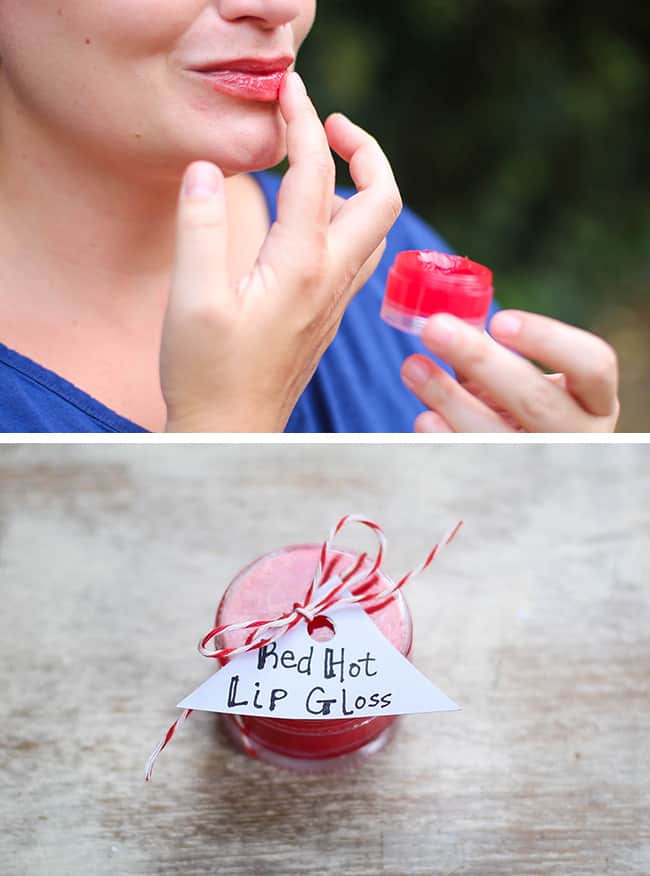 Not only does this stuff smell awesome but the cinnamon makes the lips tingle (plumping in action!). I look younger already, right? Don't answer that….
34