Today we're talking chocolate, and the fun stuff you can do with it besides eating it! I mean, there's nothing I love more than sipping a hot cocoa an a cold day, but did you know it's just as good for treating your skin? Earlier we made a seriously decadent chocolate scrub, but if a relaxing bath is more your thing, we've got you covered. This recipe for a chocolate milk bath is so easy to make with just three ingredients you probably already have in your kitchen.
Since this is a dry mixture you don't have to worry about using it immediately. You can package it up in a fun cellophane gift bag or a small container. I love using tiny mason jars—they're just so cute! They're also handy because you can give the bath mix a good shake before using to ensure that there's no clumps—in the tub, clumps of cocoa powder kind of look like something else…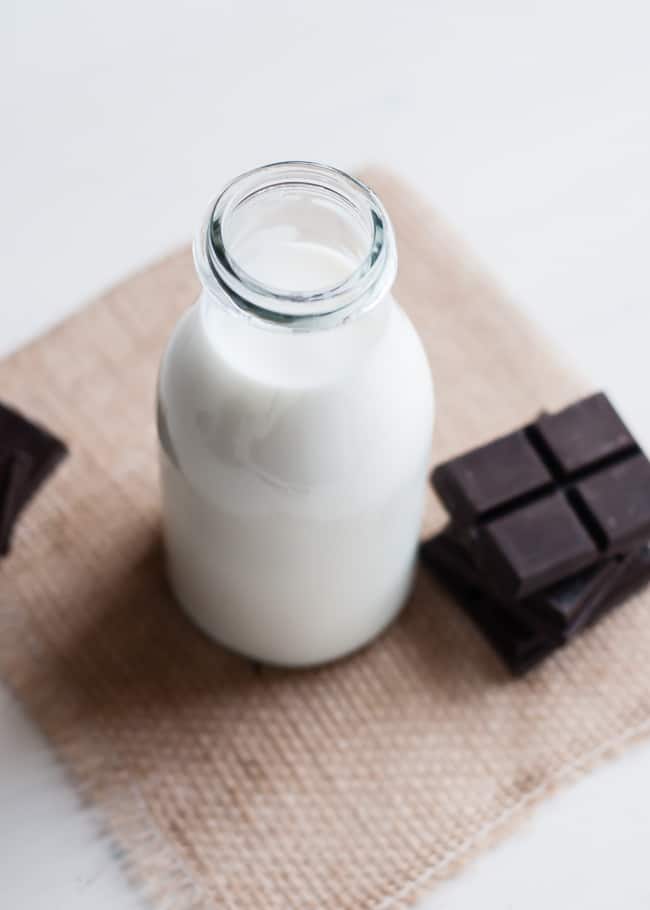 Chocolate Milk Bath
The milk powder in this recipe will nourish your skin. Milk contains lactic acid that exfoliates and softens the skin. Cleopatra was said to bath in milk to keep her skin soft and smooth – and if it worked for her, then I'm down! Milk is rich in skin-nourishing fats and proteins, so it's easy to see why she liked it so much. I bet her skin looked amazing!
And of course a little chocolate never hurt anything, right? Adding cocoa powder gives a boost of antioxidants to help repair skin. This recipe makes enough for two baths – twice as nice! Whether you use them for yourself (or share with someone??) these chocolate beauty recipes make very sweet treats.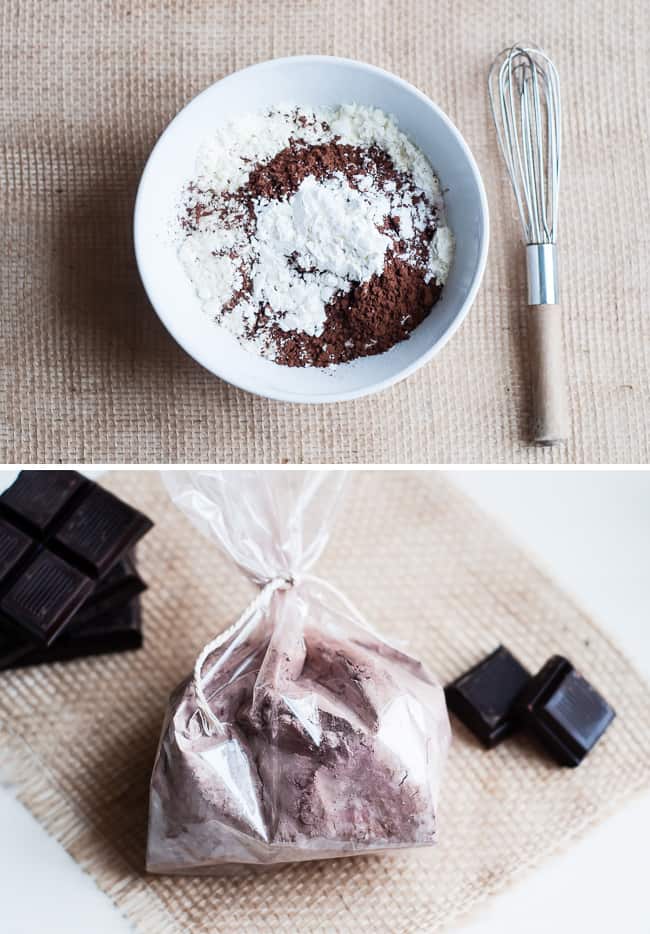 A relaxing bath and chocolate—literally two of my favorite things. I like to multi-task when it comes to treating myself—while they're doing amazing things for your skin, milk and chocolate are some of the last things that I want in my hair. So why not do a hair mask at the same time as your chocolate-infused bath?
Any hair mask will do—the steamy bath will help the mask penetrate into your hair better. By the time you hope out, your skin will be glowing and your hair super silky! You could take it to the next level and use a facemask at the same time, too. There's nothing like a super indulgent spa day without chocolate!!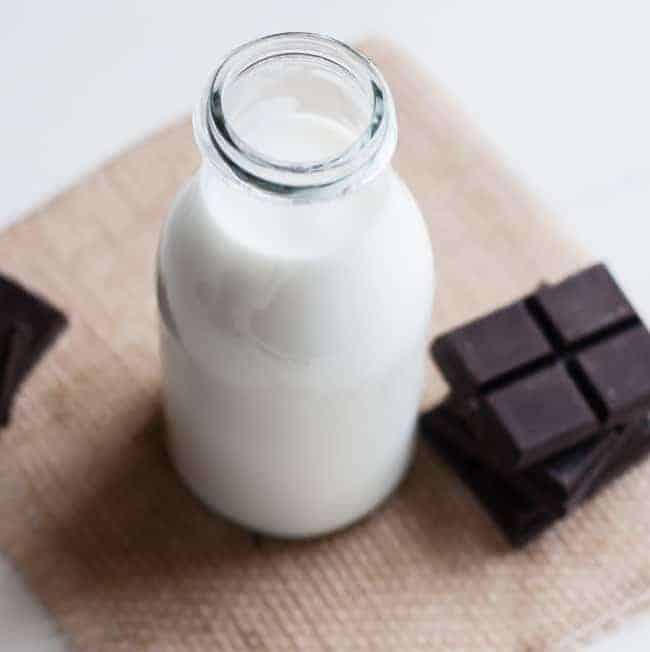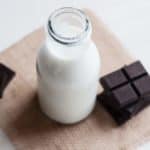 Print
Homemade Chocolate Milk Bath
Materials
1

cup

powdered milk

2

tablespoons

unsweetened cocoa powder

1

tablespoon

corn starch

As an optional treat you could add about 1/3 cup of unscented bubble bath to your warm running bath before adding in the other ingredients.
Instructions
Mix the ingredients together in a small bowl (not including the bubble bath, if using).

Transfer the contents to a cellophane bag with a tie or a small container with a lid.

Add 1/2 cup to warm bath water. Swirl it around the water to mix it in.

If you're using the bubble bath, add it first to a warm running bath before adding in the other ingredients.
Notes
Recipe from Facts About Chocolate

148