Who's ready to crank up the holiday tunes and get in the kitchen? Since about all I can reliably cook up is pumpkin pie, I'll save my culinary creativity for homemade gift giving. And beauty gifts are the best because the recipient gets the gift of soft, glowing skin.
For homemade beauty gifts, you can go the bath salt route (these test tubes are super cute) or mix up a batch of simple foot scrubs. I've been calling these 'pedi pots' but the scrubs can be used all over. A stack of 3-4 little jars with some twine tied around them makes the perfect gift.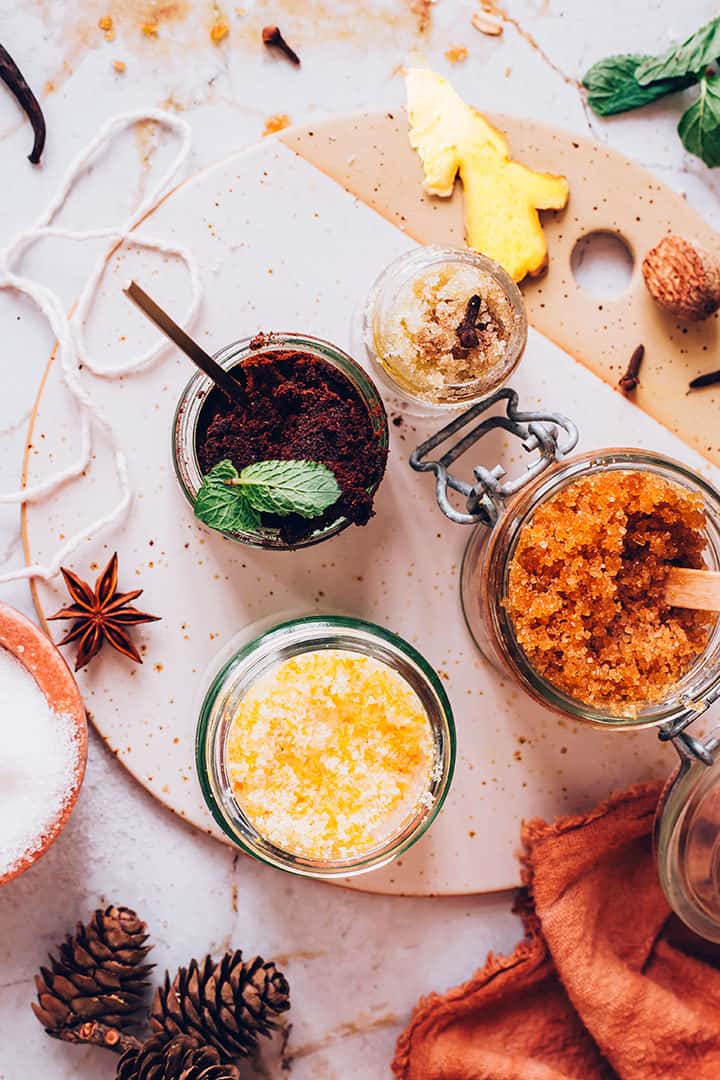 Think of all the standing and walking you do during the holidays! My feet are not excited about Christmas parties in high heels.
Feet may get less attention in winter because you aren't showing off your toes in cute sandals, but they're still working hard and taking a beating with those laps around the mall. These scrubs are the perfect way to give your toes a little TLC. You can even gift them with nail polish or a few at-home mani/pedi tools.
4 Homemade Holiday Scrub Recipes
For each of these scrubs, you can prepare them directly in the jar, or you can mix the ingredients separately in a bowl and then pack them in jars. If mixing in the jars, adjust the amounts to fit the size of your container. You'll want to fill the jar about 3/4 of the way with the scrub element (salt, coffee, etc) and then add your oil until it covers the scrub.
As for the carrier oils, go with whatever light oil suits you, like almond, olive, safflower, etc. You can even use liquids like aloe or milk. Here's our no-fail scrub guide to give you some ideas!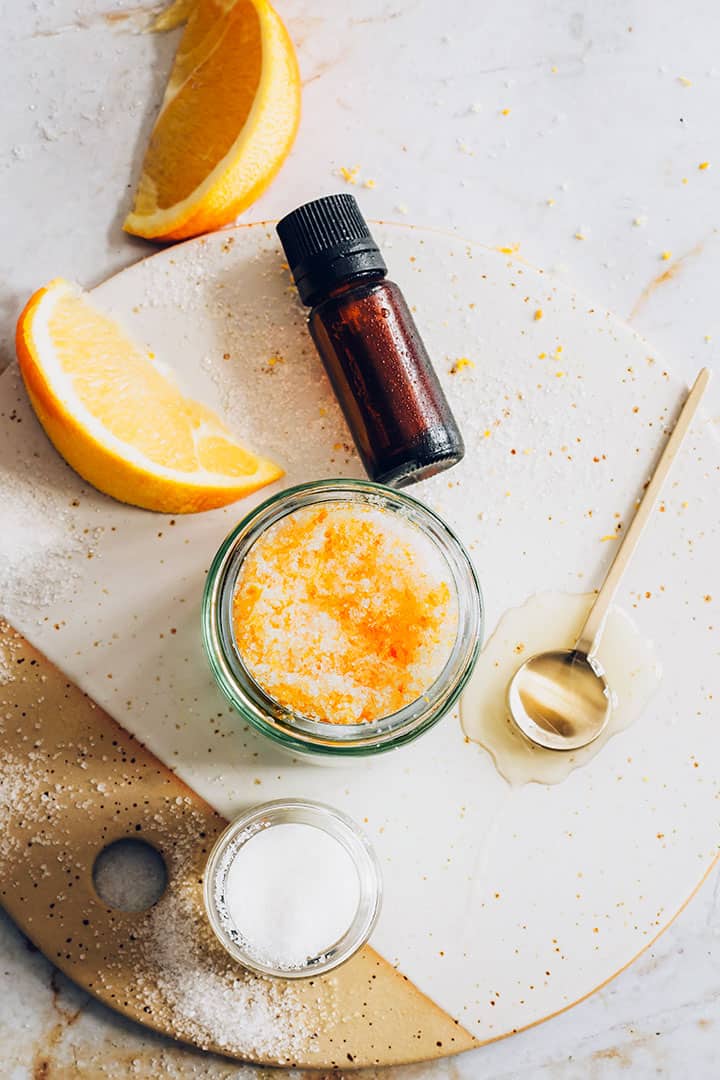 Citrus Honey Scrub
1 cup sea salt
1 tablespoon citrus zest or ground dried citrus peels
1 tablespoon honey
5-10 drops citrus essential oil
1/4 – 1/2 cup light carrier oil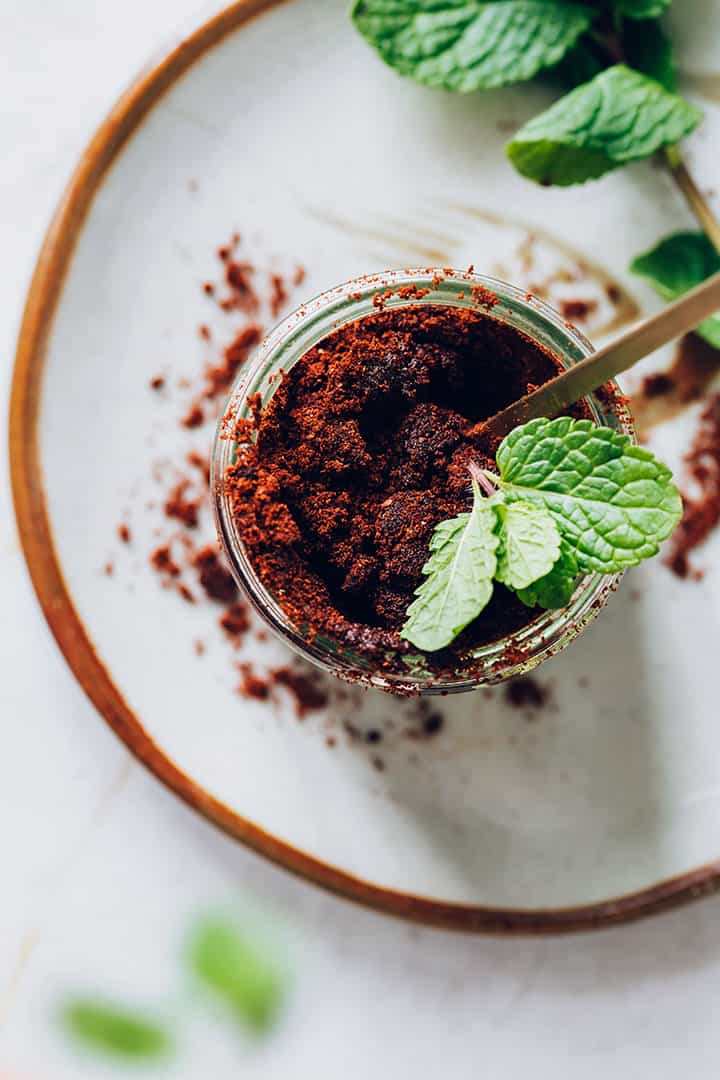 Peppermint Mocha Scrub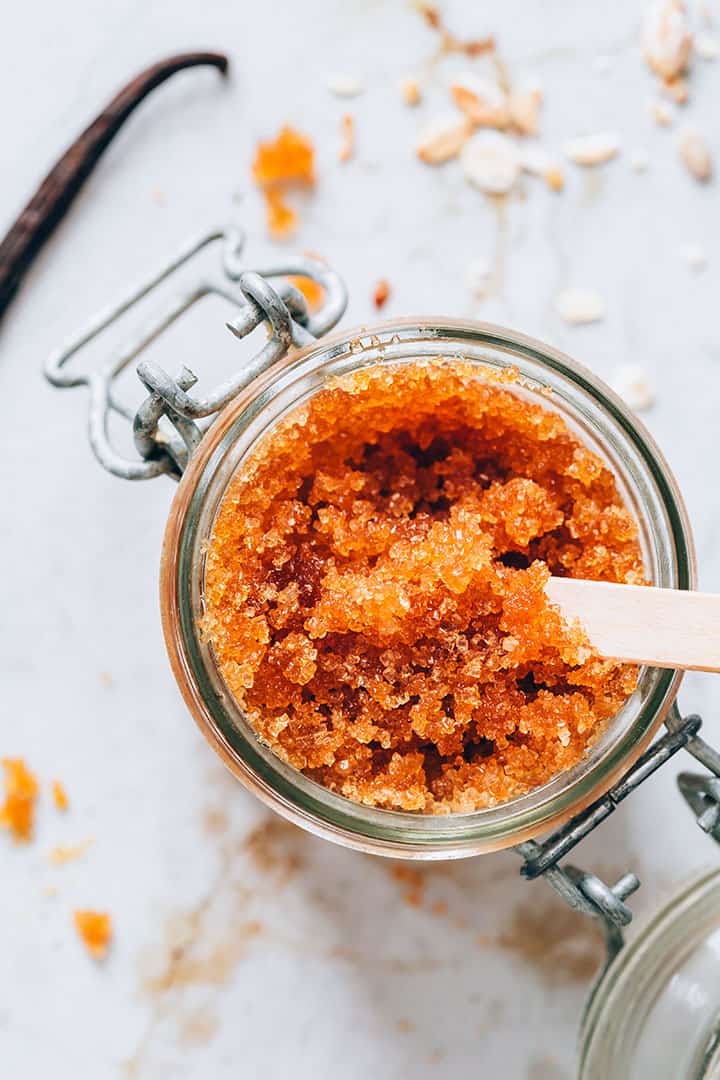 Vanilla Sugar Cookie Scrub
2/3 cup brown sugar
1/3 cup ground oats (grind oats in blender)
1 teaspoon pure vanilla extract
1/4 – 1/2 cup almond oil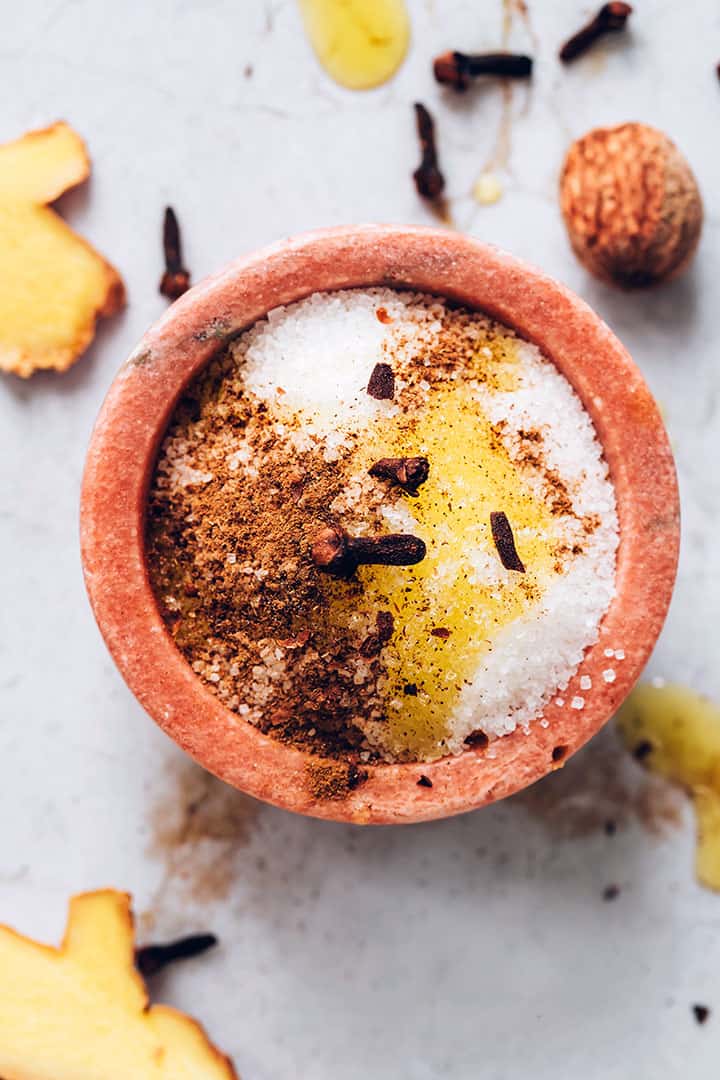 Chai Spice Scrub
1 cup sugar
1 tablespoon cinnamon
1 teaspoon ginger
1/2 teaspoon clove
1/2 teaspoon nutmeg
1/4 – 1/2 cup light oil
Photos by Ana-Maria Stanciu
81