Chapped lips are the worst! I think I reapply lip balm 50 times a day! So here's how to make homemade lip balm that will keep your lips soft and kissable all season long. To get ready for chapped lip season, this year we switched up the recipe and added my new favorite ingredient (hint, it's honey!).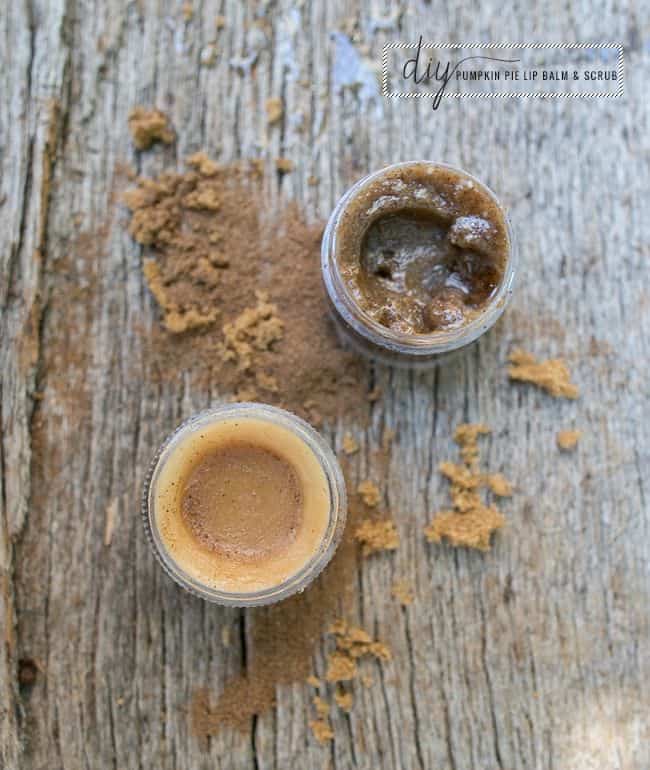 And who doesn't love the taste of pumpkin pie? It's my favorite dessert, hands down. (Then again I admit to being a nut for all things pumpkin spice.) Last year I made pumpkin spice lip gloss, and it became one of my favorite parts of the season. . Oh, and we also tried out an edible lip scrub. Feel free to skip the pie and just eat the lip scrub!
Edible pumpkin lip scrub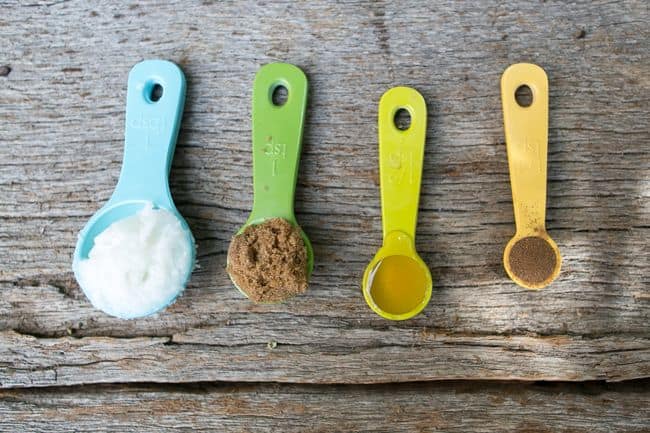 Ingredients needed:
2 tablespoons coconut oil
1 tablespoon honey
1 tablespoon brown sugar
1 teaspoon pumpkin pie spice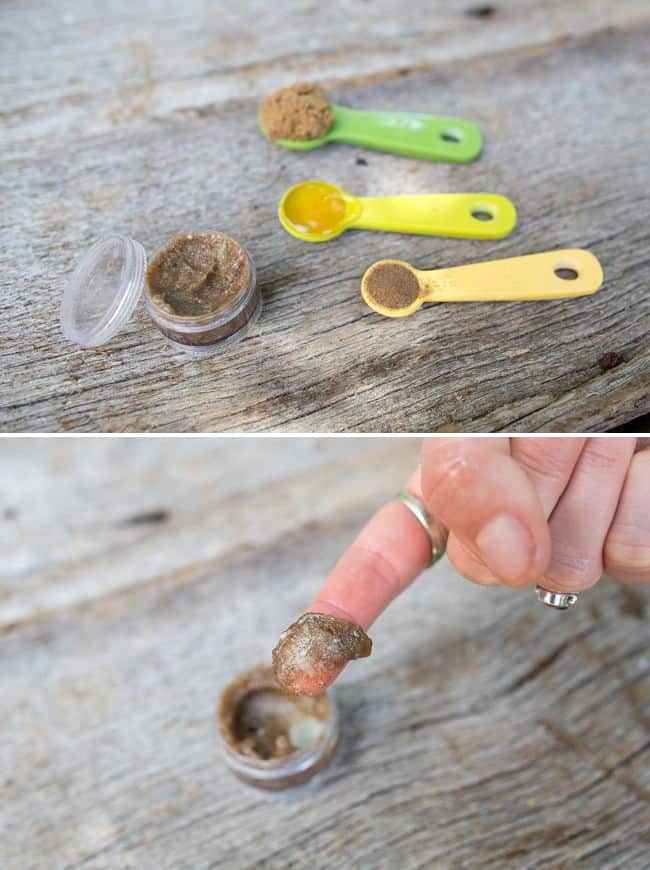 Combine ingredients together in a small bowl and transfer to a covered jar or container. This makes more than you need for a single use so keep the extra in a cool, dry spot or give to friends (they'll love you). Apply to lips with your finger and gently rub back and forth. Finish with an application of pumpkin pie lip balm.
Pumpkin Pie Lip Balm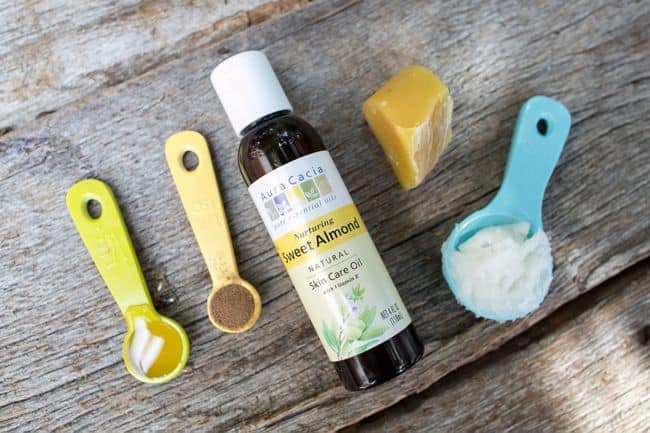 Ingredients needed:
2 tablespoons sweet almond oil
1 teaspoon beeswax
1 teaspoon honey
¼ teaspoon pumpkin spice mix
Lip balm container
No coconut oil needed (oops :)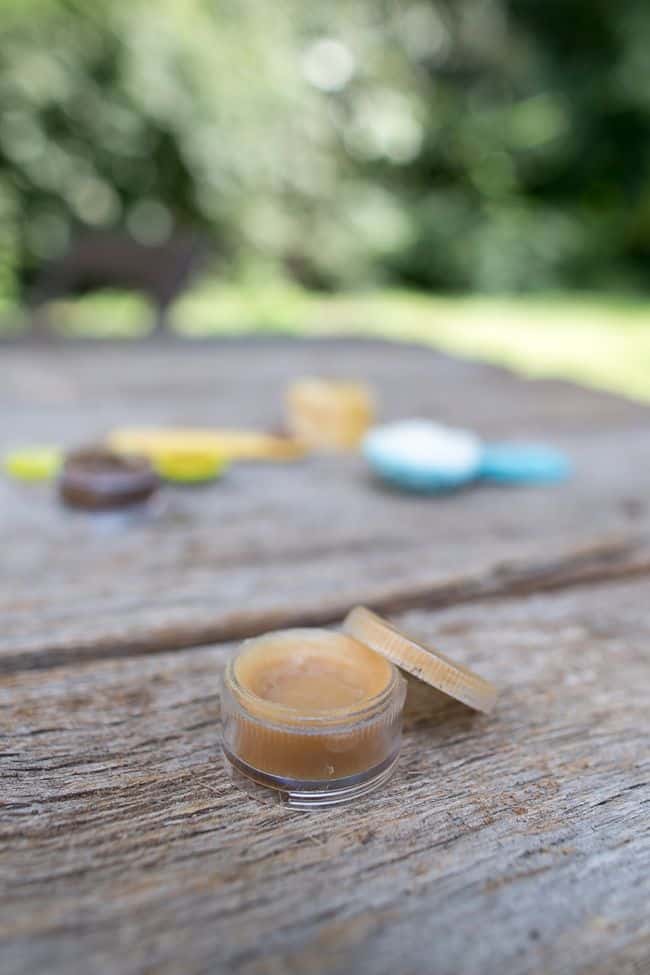 In a double boiler combine almond oil and beeswax until melted together. Remove from heat and stir in the honey and pumpkin pie spice. Once mixed, then carefully pour the mixture into a lip balm container. Let it harden and cool.
This is the first time I've used honey in a lip balm recipe, and it's divine. It smells heavenly, keeps the texture smooth and soft and, of course, tastes pretty good too.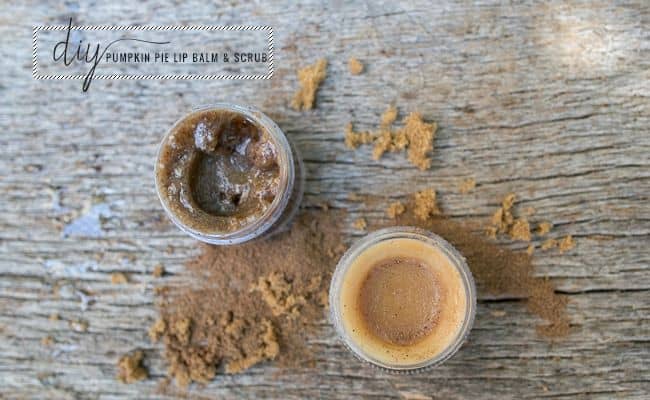 Making homemade lip balm is becoming my favorite fall tradition. That way I can enjoy my pumpkin spice all winter long!
64