There are a lot of things I'm vain about, and my hair is definitely one of them. Every time I try to switch to no 'poo or even a DIY shampoo I crash and burn in the awkward, ugly stage of greasy, unmanageable hair. And I'm guessing there are a ton of women who aren't so in love with DIY that they'd even consider these more crunchy ideas. Good news gals, the natural hair care market is flourishing, and the products actually work!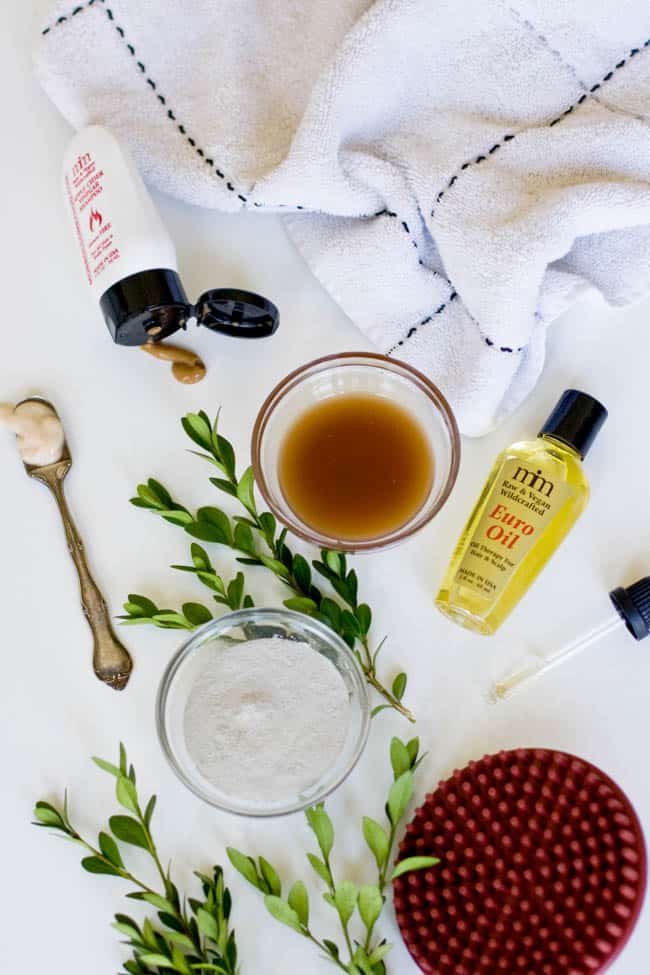 The first step on my road to natural hair care was washing less often. DIY dry shampoo helped me get through the oily days, but it felt like I was starting all over again every time I washed my hair. By the time my hair re-adjusted, it was time to wash again, and my 'clarifying' shampoo wasn't doing me any favors as it stripped my hair of its natural oils.
So I went cold turkey into the Morocco Method via their Healthy Hair Starter Package. You get large samples of their shampoos, conditioners, styling products and the Zen Detox hair mask. Every product is a sulfate-free, natural blend of 'live, wildcrafted ingredients.' Whatever that means, it sounds awesome. But nothing lathers, which kind of freaks you out after 38 years of sudsy shampoo.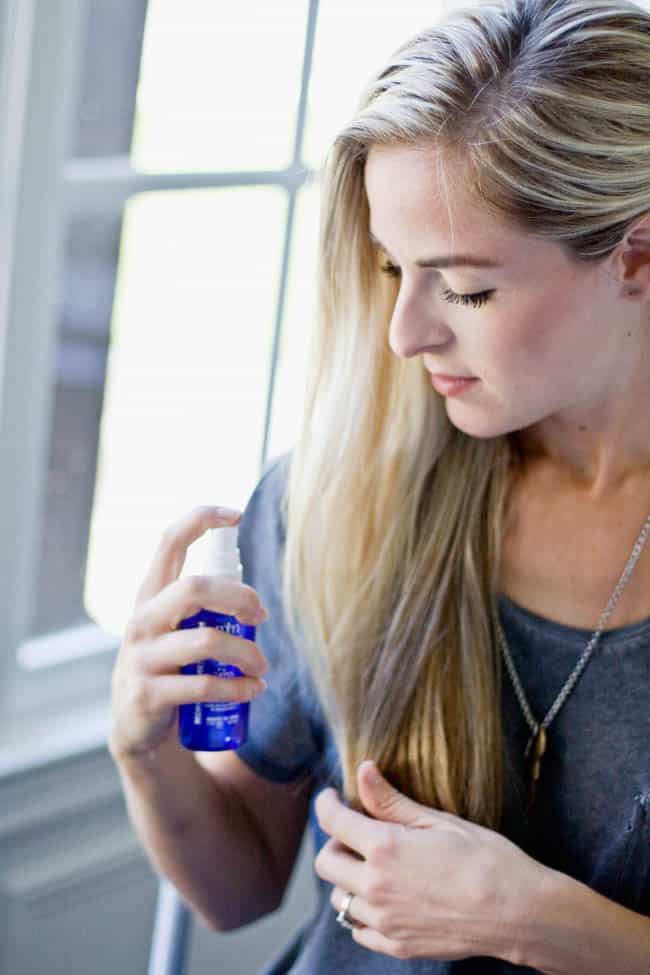 I'm re-learning how to shampoo (hint: you have to wash twice and basically give yourself a head massage each time) because I agree with Morrocco that healthy hair begins at the root. Like your body, your hair and scalp must detox the tox­ins and heavy met­als that have accu­mu­lated before your hair can find its true self again.
Three weeks in, my hair is fuller and thicker and waaay less greasy on Day 2; dry shampoo no longer necessary. Historically I've been a little scared of conditioner (not an oily haired gal's best friend), but my scalp was getting a little itchy. Incorporating cream rinse stopped the flakes with no weighed-down-hair repercussions.
And since I enjoy my daily shower, the other good news is that because these shampoos work with your hair you can shampoo as often you like – no more anxiety about 'Am I ruining my hair by washing it too much?!'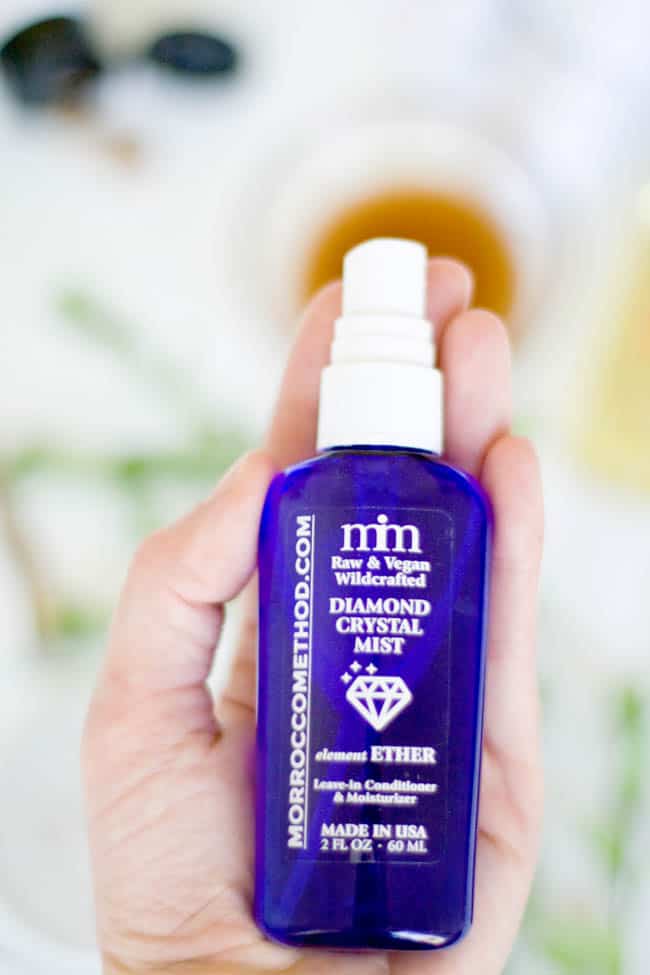 I'm a total sucker for products with cool names like Diamond Crystal Mist, Zen Detox and Blood of the Dragon Styling Gel. The mist is light enough to use as a leave-in conditioner and also as a face mist or deodorant. The Zen Detox clay mask pulls out heavy metals from the scalp as well as excess oil and chemicals from years of synthetic hair products, and you can use it on your face too.
Morrocco Method Giveaway + Discount Code
Ready to try natural hair care? Save 15% at Morrocco Method with the code Hello15. And they are giving one reader their Healthy Hair Starter Package, enter below!
a Rafflecopter giveaway

Photos by Brittney Bremnes
This post was sponsored by Morrocco Method but all opinions are my own. Thank you for supporting the brands that make this site possible!
1