Homemade scrubs are some of my all-time favorite beauty products. They're super easy to make and they leave your skin feeling so insanely soft and squeaky clean. But you know what I'm not such a fan of? That mess. I can hardly even make it to the shower without spilling it everywhere or getting my jar waterlogged and ruining what's left of my scrub. I may be a tad melodramatic, but the struggle is real.
That's why I want to hug whoever came up with the idea for pre-portioned sugar scrub cubes. They're made with soap and nourishing coconut oil, so they hold their shape while still exfoliating like a dream. And since there are about a million different scent + ingredient combos you can choose, there's seriously a scrub for every ailment. What's not to love about that?
How to Make Sugar Scrub Cubes
To make these sugar cubes, all you really need are three ingredients: melt and pour soap, coconut oil and sugar. I added some natural color to mine using things like coffee, dried flower petals and beetroot powder to spice things up, but feel free to add a couple drops of food coloring (unless you have sensitive skin, in which case I would stick with the natural stuff) if you have it. You can also add a variety of herbs and spices to mix up the scents and give your sugar scrub cubes some fun flair.
I think it's fun to make these with different sugars. Fine casting sugar will gently buff away dry skin while turbinado and table sugar give you a much stronger polish. Just make sure to go gently over sensitive areas and avoid your face and neck when using the chunkier exfoliants.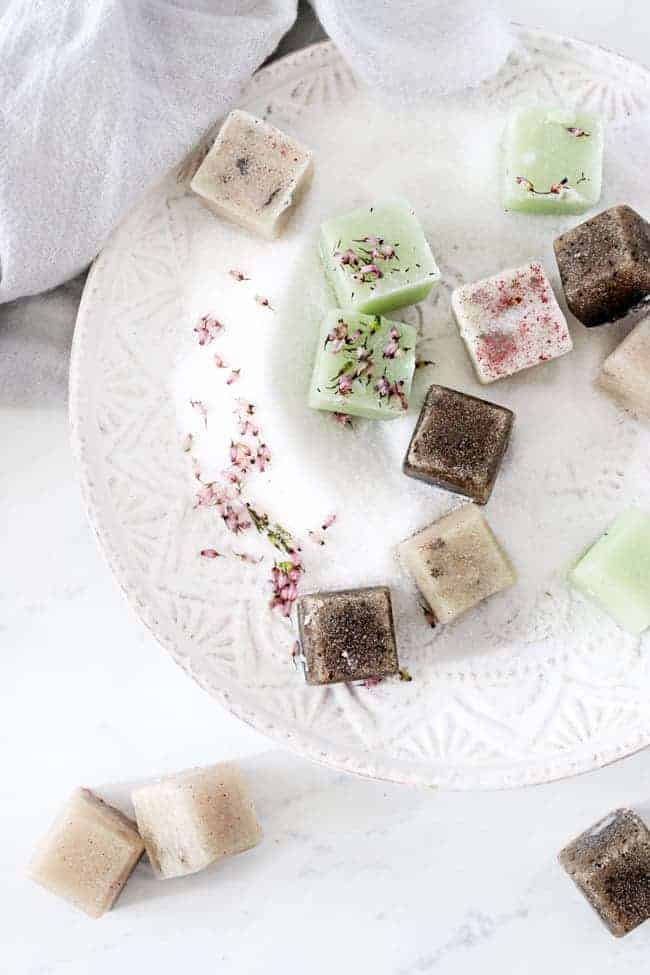 Combine all the ingredients in a small bowl and spoon the mixture into the molds of your choice. Once they've cooled, pop them out and store in an airtight container until you're ready to use them.
The combinations are endless and I'm always a fan of using what you have on hand, but checkout out this quick video for a few of my personal favorites add-ins.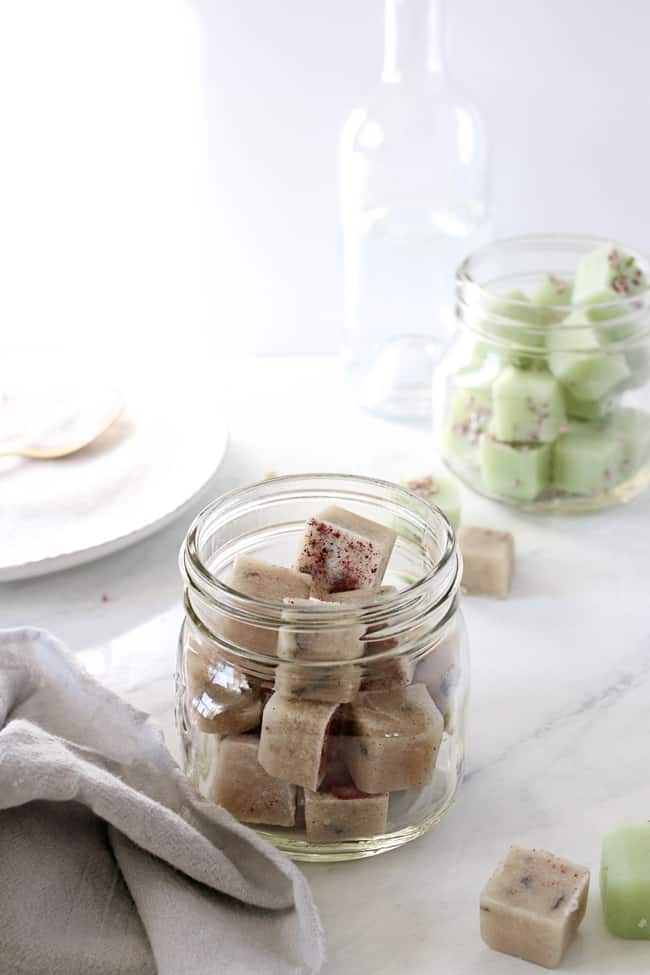 60