You know those Instagram ads where someone uses a peel-off mask to remove about 3 decades worth of junk from their pores in slo-mo? I tried one of those once and immediately regretted it.
Not only did it rip all the peach fuzz off my face, but it left the blackheads and a fresh, shiny-and-new sheen—no less. Perfect. We love masks with activated charcoal, and this DIY charcoal peel-off mask is the better, gentler, more effective version of a face peel.

Keep the ingredients stocked in your pantry for whenever your face needs a deep yet gentle cleanse – minus the glue! You'll want to make this baby on demand.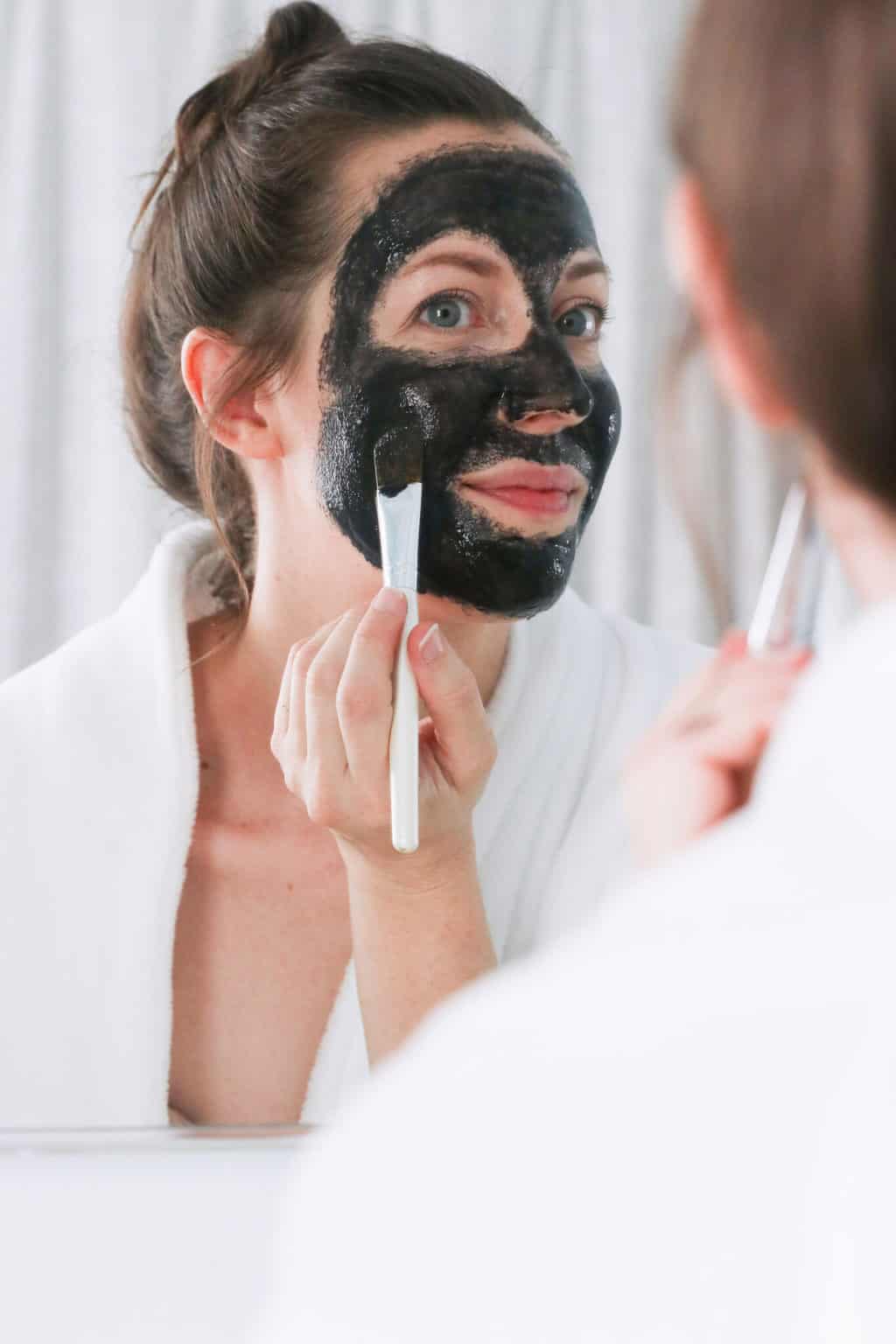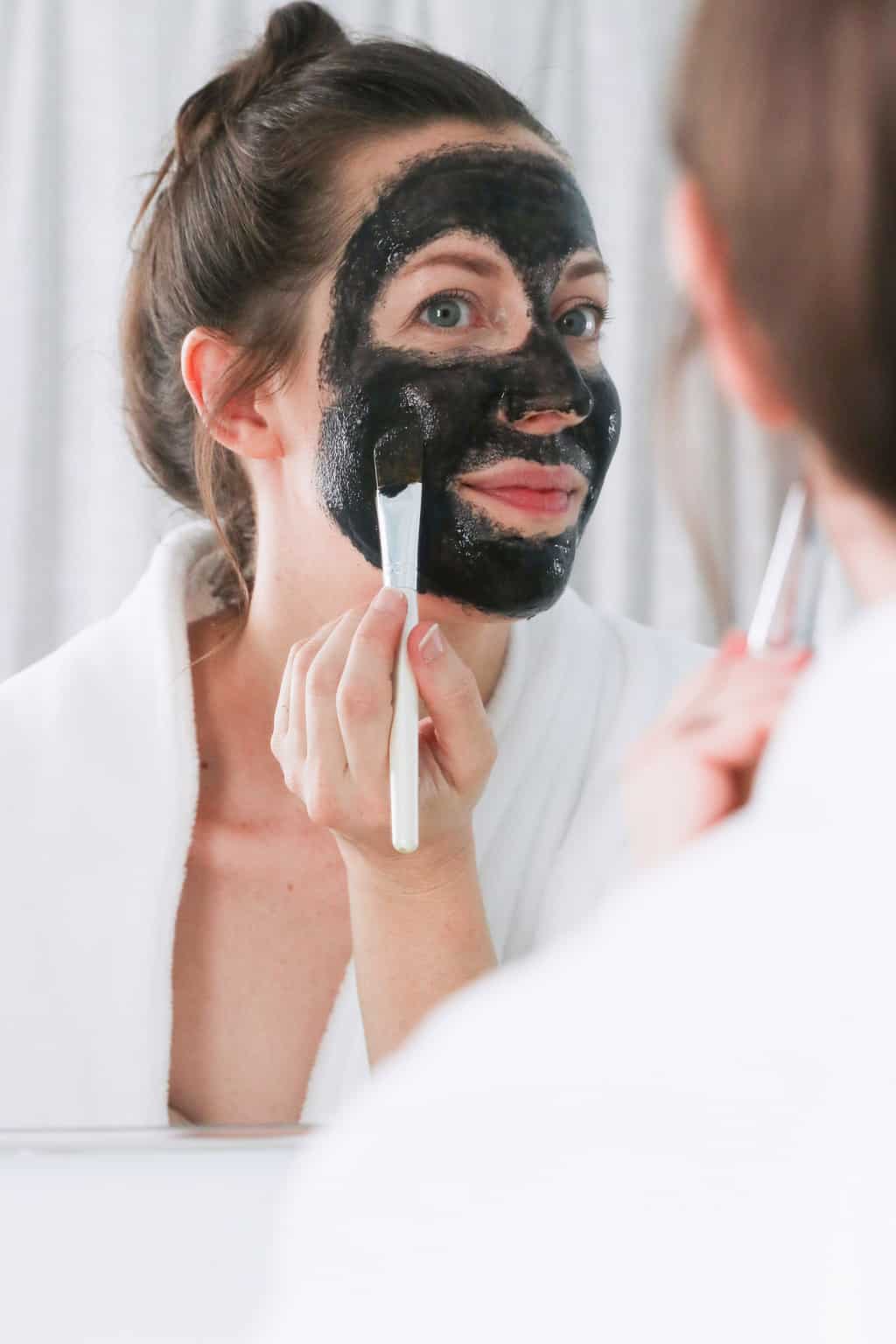 Benefits of Peel-Off Masks
Think of them as the cooler, younger sister of traditional face masks. You get all the nourishing benefits, plus some anti-aging perks.
Because they adhere to the top layer of skin, peel-off masks actually remove dead skin cells, so the skin looks young and fresh.
As they dry, charcoal peel-off masks absorb excess oil and impurities from the skin.
If used regularly, peel-off face masks might even diminish the appearance of sun damage and wrinkles by encouraging cell turnover and refreshing skin.
Clean-up is a breeze! No need to scrub your face afterward. Just peel off the mask, toss it in the trash (or compost bin), and you're done.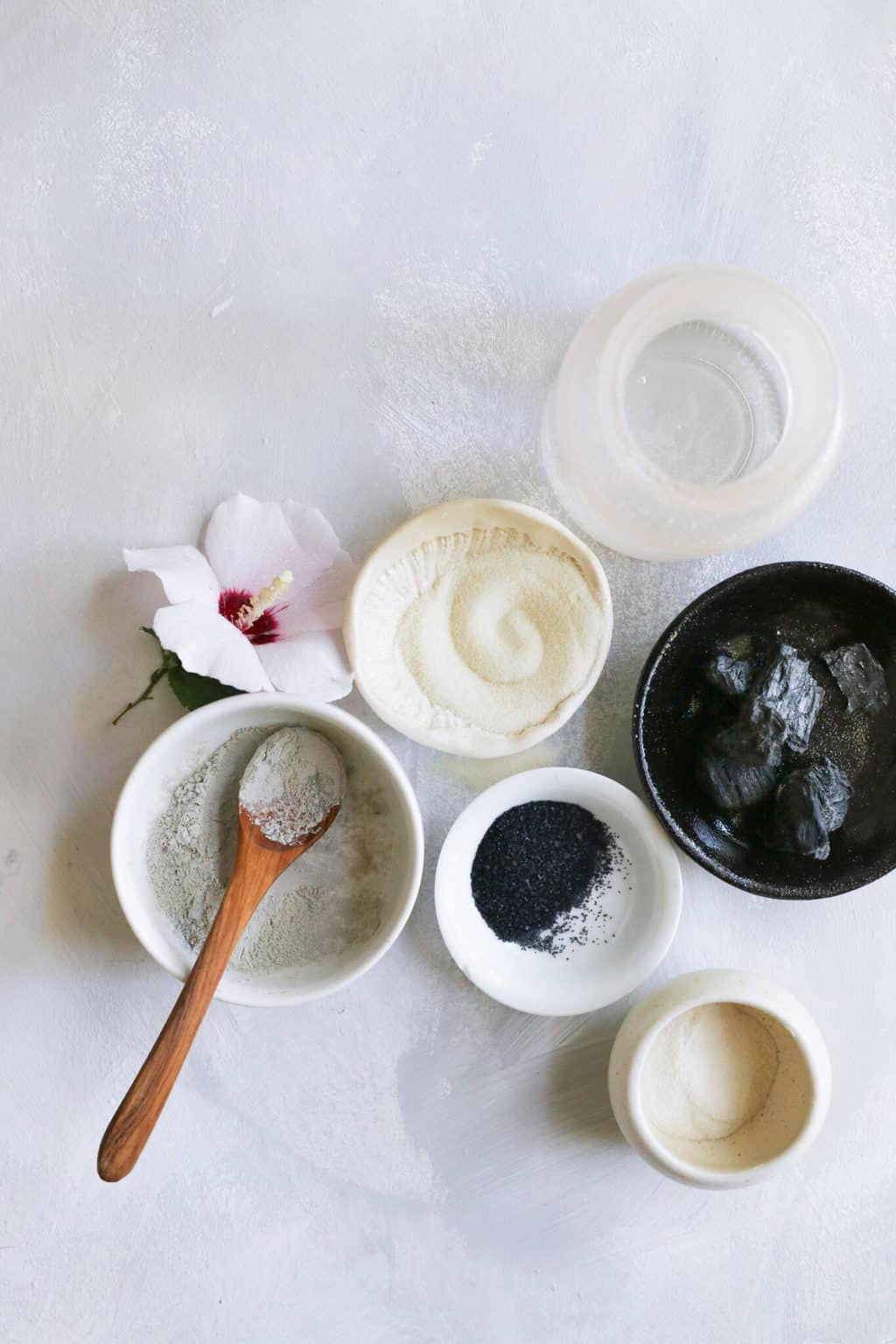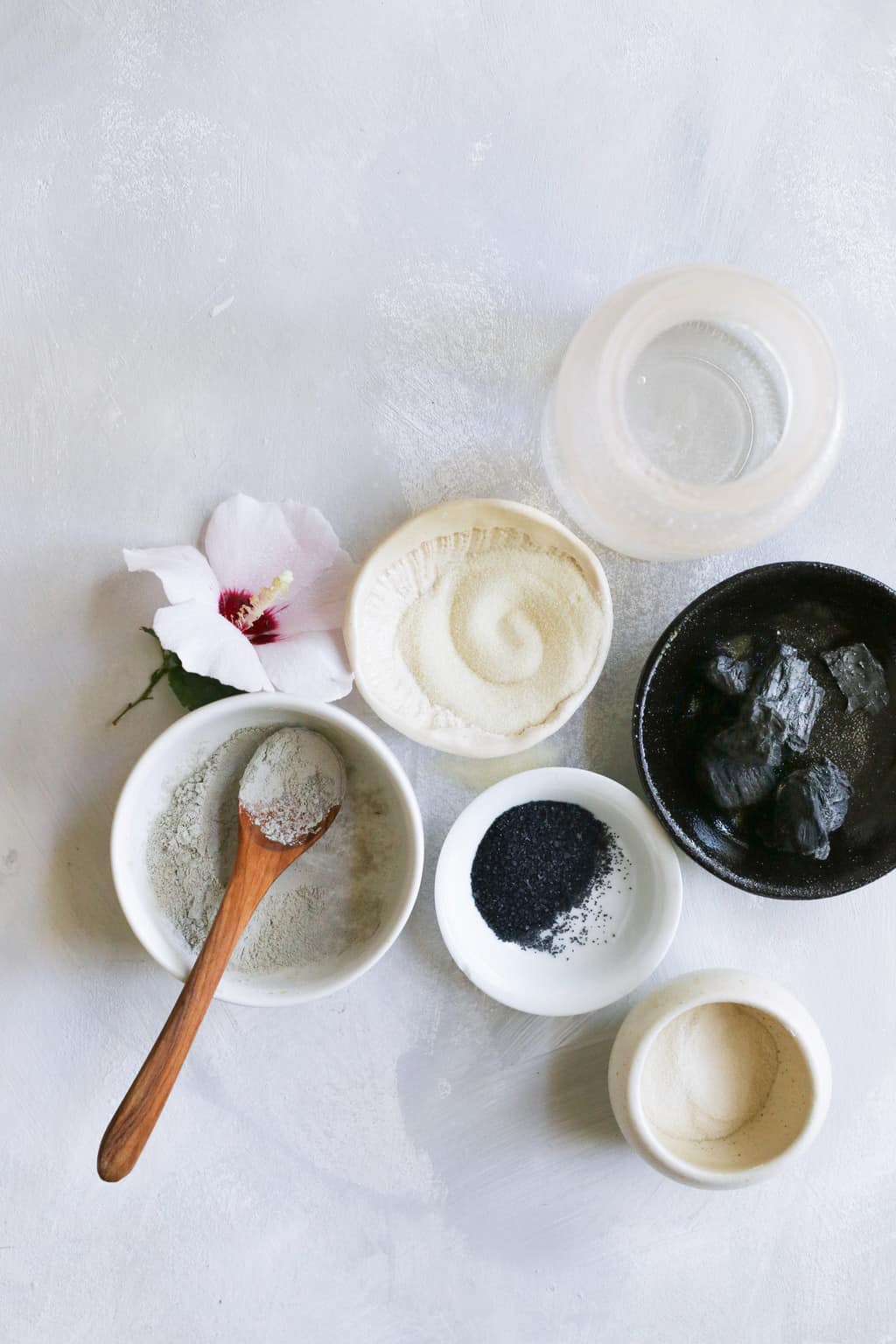 What Makes This Charcoal Mask Special – No Glue!
Chock full of nourishing and detoxifying ingredients, this charcoal peel-off mask clarifies pores while absorbing excess oil and debris—all without the ouch factor you'll find with other peel-off masks.
Activated charcoal
The star ingredient in this mask is activated charcoal, which acts kind of like a magnet, drawing dirt, toxins, and other harmful substances [source] from clogged pores. It's deeply purifying and leaves skin feeling soft and refreshed.
Kaolin clay
With its high mineral content, kaolin clay absorbs oil, promotes collagen production [source], and the skin feels revitalized.
Witch hazel
Witch hazel is derived from the bark and leaves of the plant Hamamelis virginiana and is most often used as a skin tonic. It works as an antioxidant to soothe troubled skin, an antiseptic to combat acne, and its astringent qualities balance oil production [source] so the skin looks smooth and healthy.
Gelatin
This is what makes the mask peelable. But gelatin is also a great addition to your beauty arsenal because it's made from collagen, making it a rich source of vitamins, minerals, and amino acids. When applied topically, its anti-aging benefits include increased hydration, smoothness, and wrinkle reduction [source].
If you're vegan and would prefer not to use animal products in your mask, you can try replacing the gelatin with 1-1/2 teaspoons of agar agar powder. Note that I haven't tested this recipe with agar agar myself, so you'll need to do a little trial and error to see how it works.
Coconut milk powder
The rich essence of coconut milk moisturizes, softens, and smoothes skin—thanks to its natural proteins, fatty acids, and vitamins A and C [source].
If you don't want to use coconut milk powder, you can use cocoa powder in its place. Cacao is rich in omega-3 fatty acids and has an abundance of vitamin B and zinc, both of which nourish skin from the outside in.

How to Make a Charcoal Peel-Off Mask
Trust me when I say that this mask is easy to make! If you're vegan, use agar agar powder in place of the gelatin. And add whatever other ingredients you'd like, such as oils, aloe vera, or honey.
It's best to use this mask right away and not store any for later. If you let it sit too long, the mask will firm up, but you can always bring it back to liquid by microwaving for a few seconds.
Sometimes, I've found that this mask doesn't want to firm up (possibly due to outdoor temperature or humidity), but it still makes a great mask! Just use a damp washcloth to remove it, and then wash and dry your face as usual.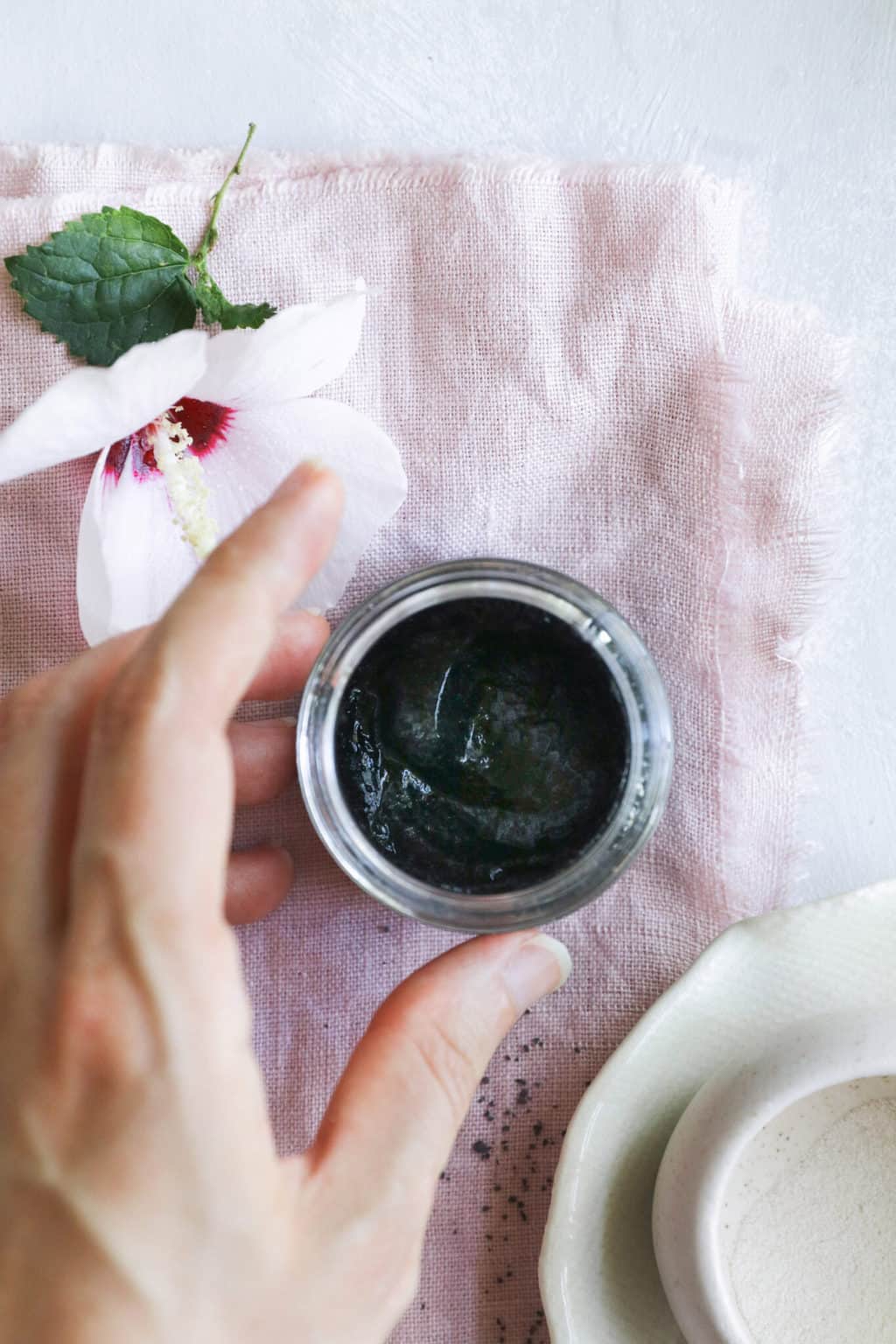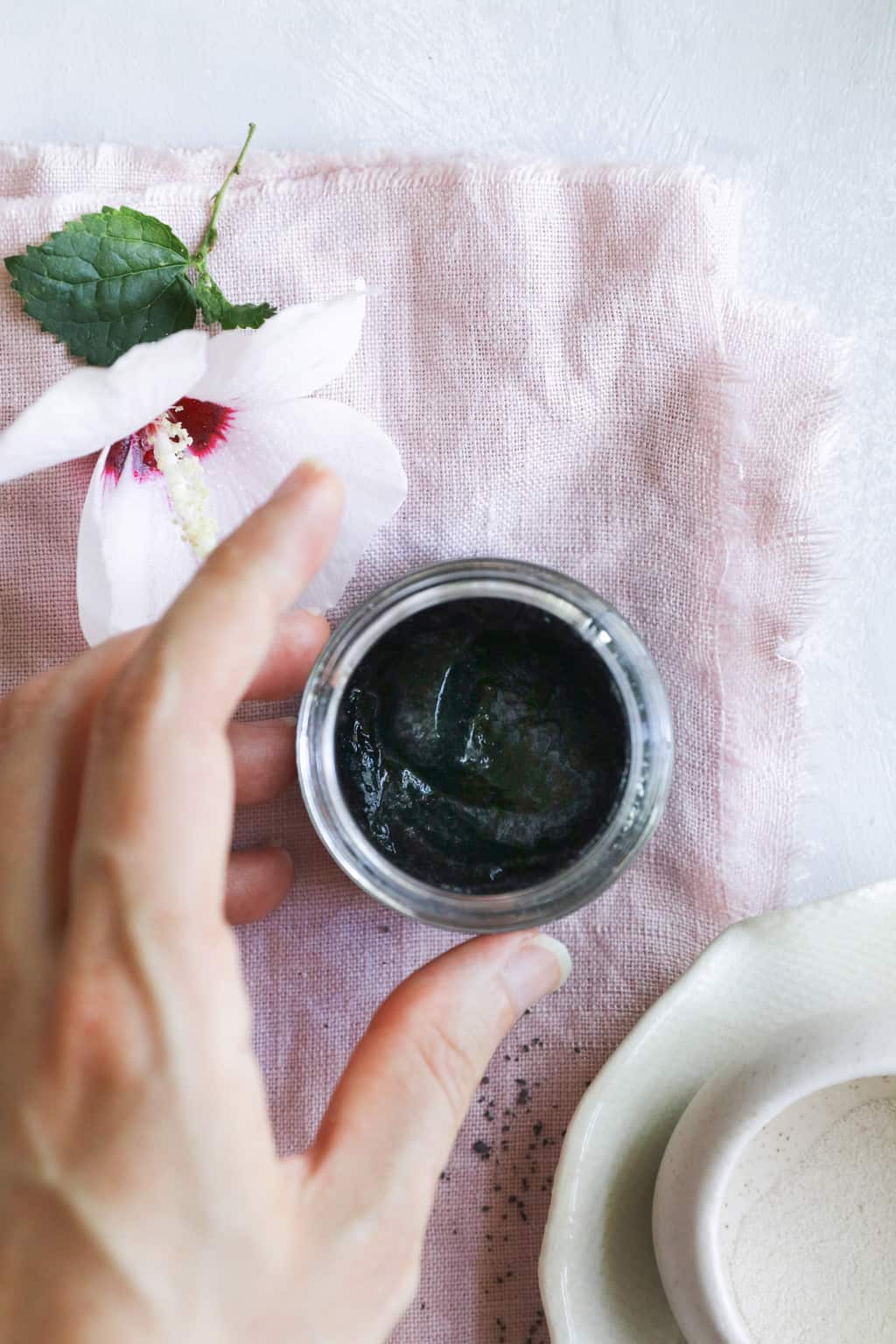 Other Peel Off Masks to Try
Clay and Rice Flour Rubber Peel-Off Mask
Skin Soothing Agar Peel-Off Mask with Chamomile + Honey
And if you're new to activated charcoal, there are so many home and beauty uses for it! Yes, it can get a little messy, but don't be intimidated. After you whip up this face mask, try this charcoal face wash recipe or make these gut-healing gummies.
View this post on Instagram
This article was medically reviewed by Dr. Gina Jansheski, a licensed, board-certified physician who has been practicing for more than 20 years. Learn more about Hello Glow's medical reviewers here. As always, this is not personal medical advice and we recommend that you talk with your doctor.
5