Nothing feels or smells more like wintertime than a facial mask sprinkled with cinnamon or a scrub with a hint of nutmeg. Winter is not the easiest season on our skin due to temperature dips, wind, and thicker layers of dead skin, making it difficult for serums and moisturizers to penetrate well.
The common misconception is to just keep layering more and more serums and lotions hoping to reduce the effects of dry skin. But there is a key step needed for those serums to do their job properly and effectively.
Exfoliation! Facial exfoliation during the winter is key to good skin hydration.
This exfoliating cinnamon honey mask and homemade facial scrub with nutmeg will slough off dead skin cells and allow your nourishing oils and serums to enter the dermis. Add in some honey which serves as a natural humectant and you've got the perfect recipe for thirsty, winter skin.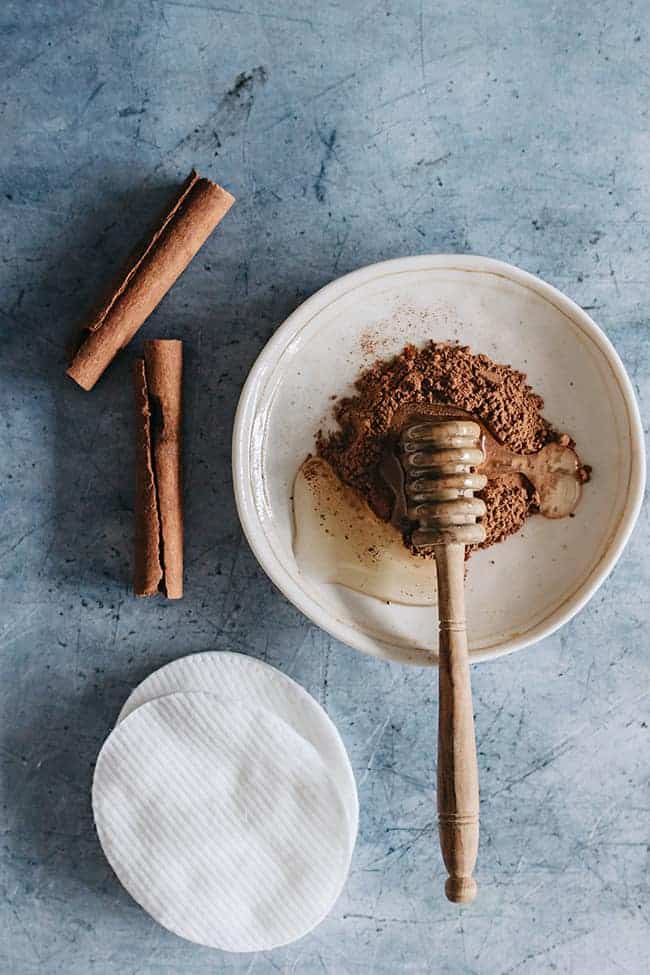 Cinnamon Honey Face Mask
-2 tablespoons honey
-1/2 teaspoon ground cinnamon
Cinnamon stimulates blood flow and draws nutrients and oxygen to the surface of the skin, leaving skin bright and glowing. Don't be alarmed if you feel heat in your face, and even a little pulsing, all results of increased circulation. A little flush is common as well after incorporating cinnamon topically.
This mask can be sticky, so be prepared! Mix raw honey and cinnamon together in a small bowl and apply to face and neck, avoiding eye area. Rinse off immediately if the heat gets overwhelming.
Leave on for 10 minutes and rinse well with warm water, follow with a hydrating serum or moisturizer. This mask is also great for battling acne or oily skin due to honey's antibacterial properties. This mask can be used once a week for optimal results.
*If you have sensitive skin be sure to patch test this mask beforehand. I recommend patch testing along the jawline or the side of the neck. Patch tests for the face should be applied as close to the desired area as possible, the back of the hand may not be an adequate test spot for sensitivity when compared to the face.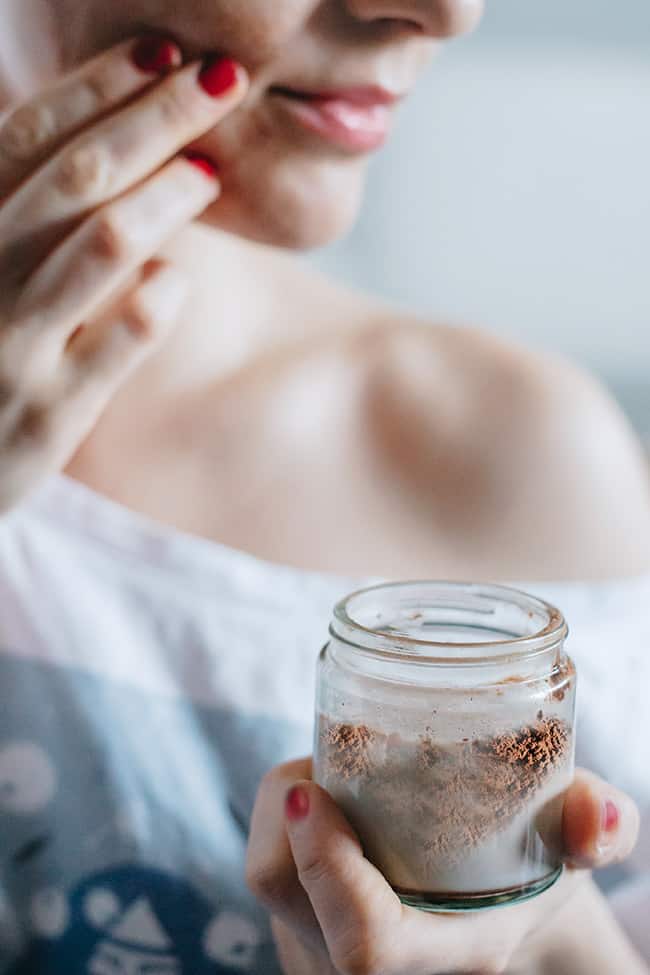 Exfoliating Nutmeg Facial Scrub
-1 tablespoon whole milk
-1/2 tablespoon ground nutmeg
Combine whole milk and nutmeg in a bowl and use your middle and ring fingers, gently massaging in circular motions, avoiding the eye area. Feel free to concentrate on the décolleté area as well. After a few passes, rinse with warm water and follow with moisturizer. This scrub can be done 1-2 times each week.
After proper exfoliation, it is key to moisturize well as your skin will be ready to absorb nutrients and hydration. The best time to moisturize is when your face is still slightly damp. If you use a toner, moisturize immediately after spritzing.
If you do not use a toner, be sure to allow some water to remain on your skin after cleansing, pat versus rub dry with a towel, and then continue with serum or moisturizer onto damp skin. This allows for the most possible hydration as possible.
Do you struggle with dry skin in the winter?
Photos by Ana-Maria Stanciu
111