I've seen people make bath bombs and found it completely intimidating. Me + Science = Not a good combination. But I guarantee the hardest part of making these is figuring out where to buy citric acid. (Hint: Whole Foods sells it in bulk.) The fizzy fun payoff is so completely cool my kids have been begging for bath night.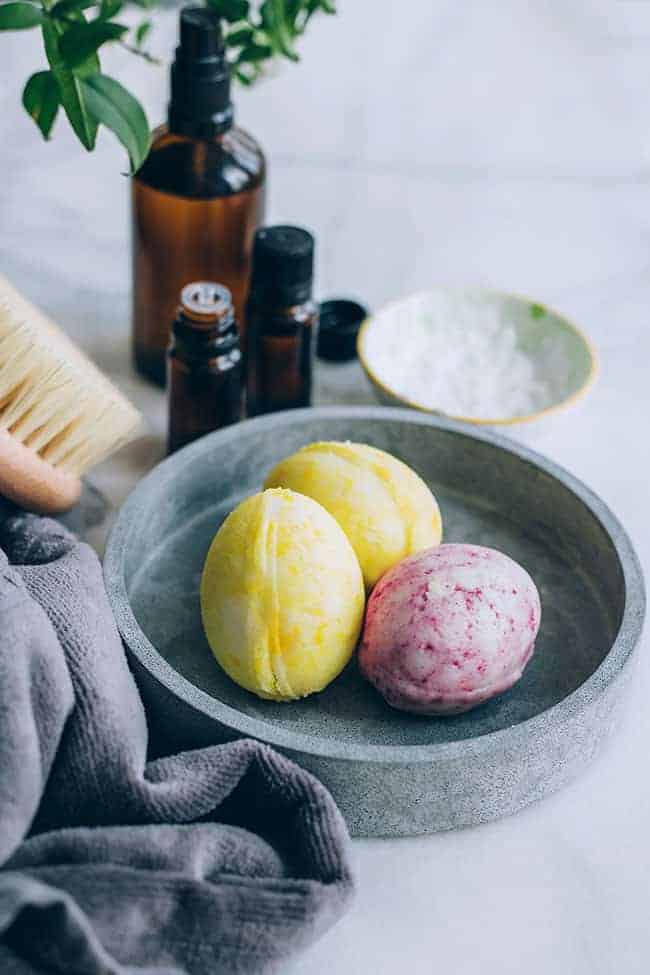 How to Make Bath Bombs – Colorful Easter Egg Style!
You will need:
1 cup baking soda
1 cup citric acid powder
1/2 cup cornstarch
1/2 cup of light oil, like grapeseed or sweet almond
About a dozen drops of essential oil – I used lavender.
Food coloring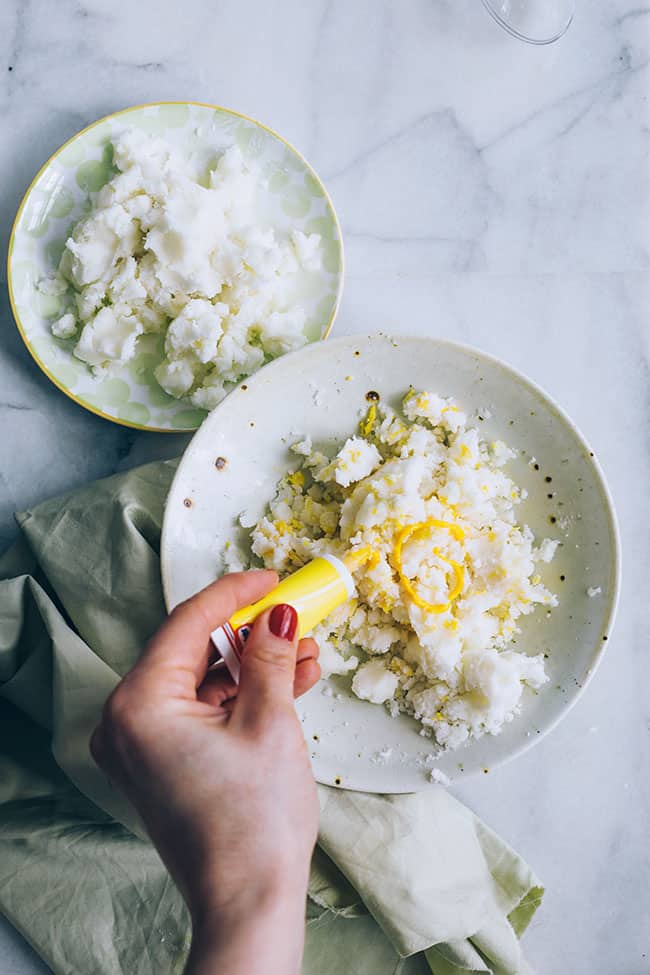 Mix all of the ingredients together (minus the food coloring) in a big bowl. Separate out a small bit of the mixture into another bowl and add a few drops of food coloring. It will fizz a bit but don't worry. Mix in the color with your hands. Then pack the mixture into each side of an open plastic egg. Close the egg and shake it to help it form the egg shape.
Take the top part of the lid off and let the eggs dry for overnight. Then gently pry the bath bombs from the bottom mold and dry another day. To use, just drop an egg in the bath and watch it fizz! The water will turn the color of the egg you use.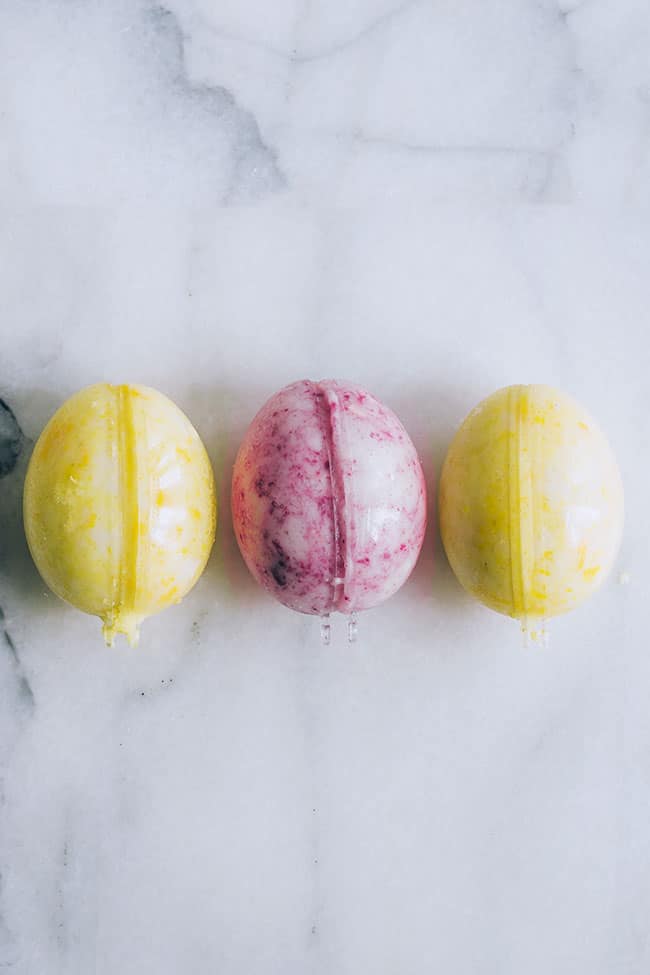 I had the best luck with yellow, red and blue. My attempt to combine red and blue to make purple ended in a sad mud color.
Have you started playing with Easter eggs yet? I've been wanting to try photo transfer or nail polish marbling. What would bloggers do without holidays to geek out on? :)
92