I am a Korean skincare regimen fanatic; of all the eleventy-billion steps in the routine, my very favorite is the mask. Clay masks, sheet masks, I love them all, but there's one type of mask that holds a special place in my heart: the peel-off mask. That's why I'm totally excited about this DIY rubber peel-off mask from Ina De Clercq's recent book, DIY Beauty.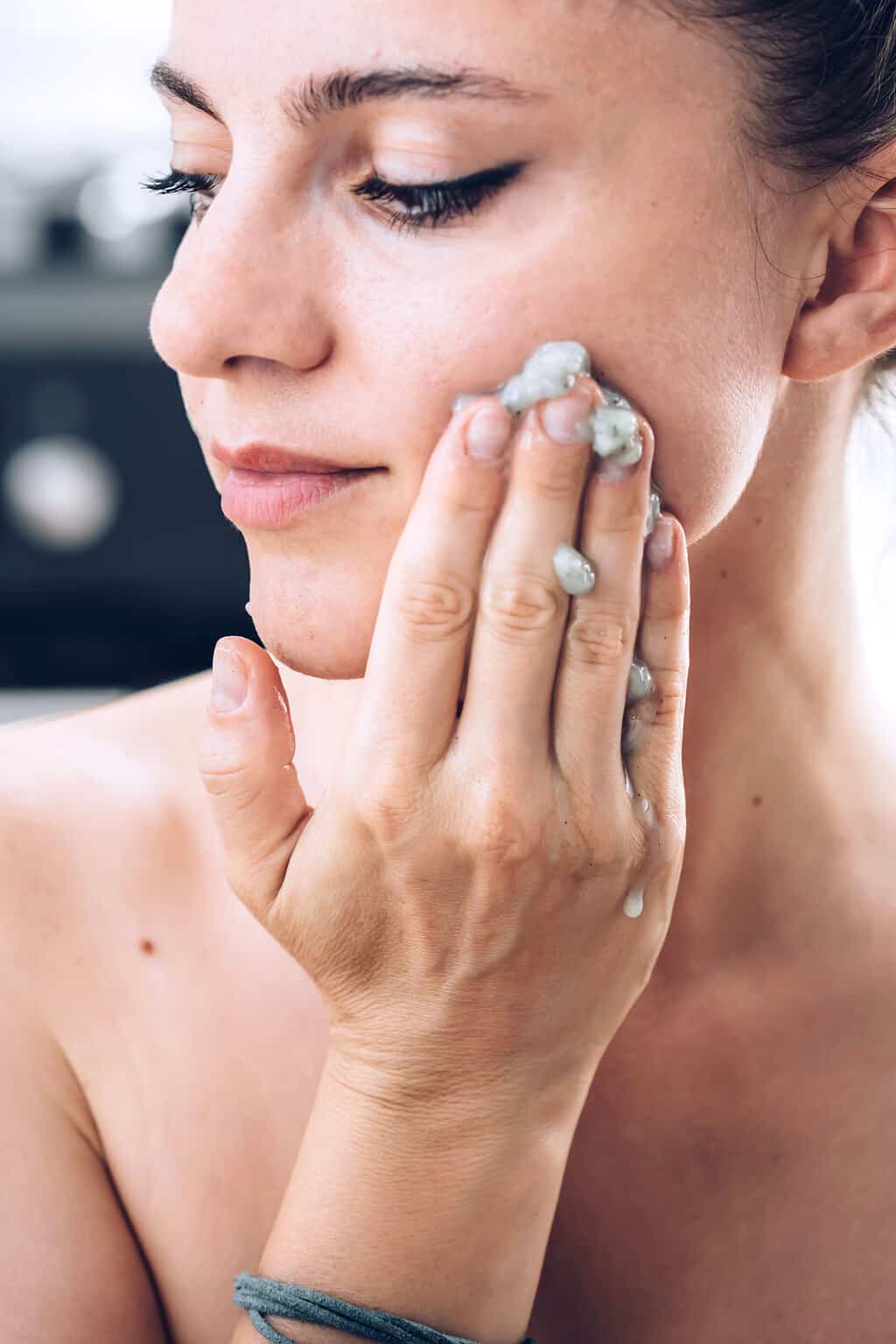 If you haven't tried making a DIY rubber peel-off mask before, you may be wondering how exactly you can do it at home. The secret ingredient is agar agar powder, an ingredient often used in vegan desserts as an alternative to gelatin; it's what makes the mask solidify once it's applied to your face.
Agar (or agar-agar) is made from seaweed—more specifically red algae—and it's commonly used in cooking as a plant-based alternative to gelatin. Rich in minerals, this seaweed boasts calcium, magnesium, iron and copper. It's usually found in Asian groceries and health food stores, but today it will be the star of this DIY peel off mask.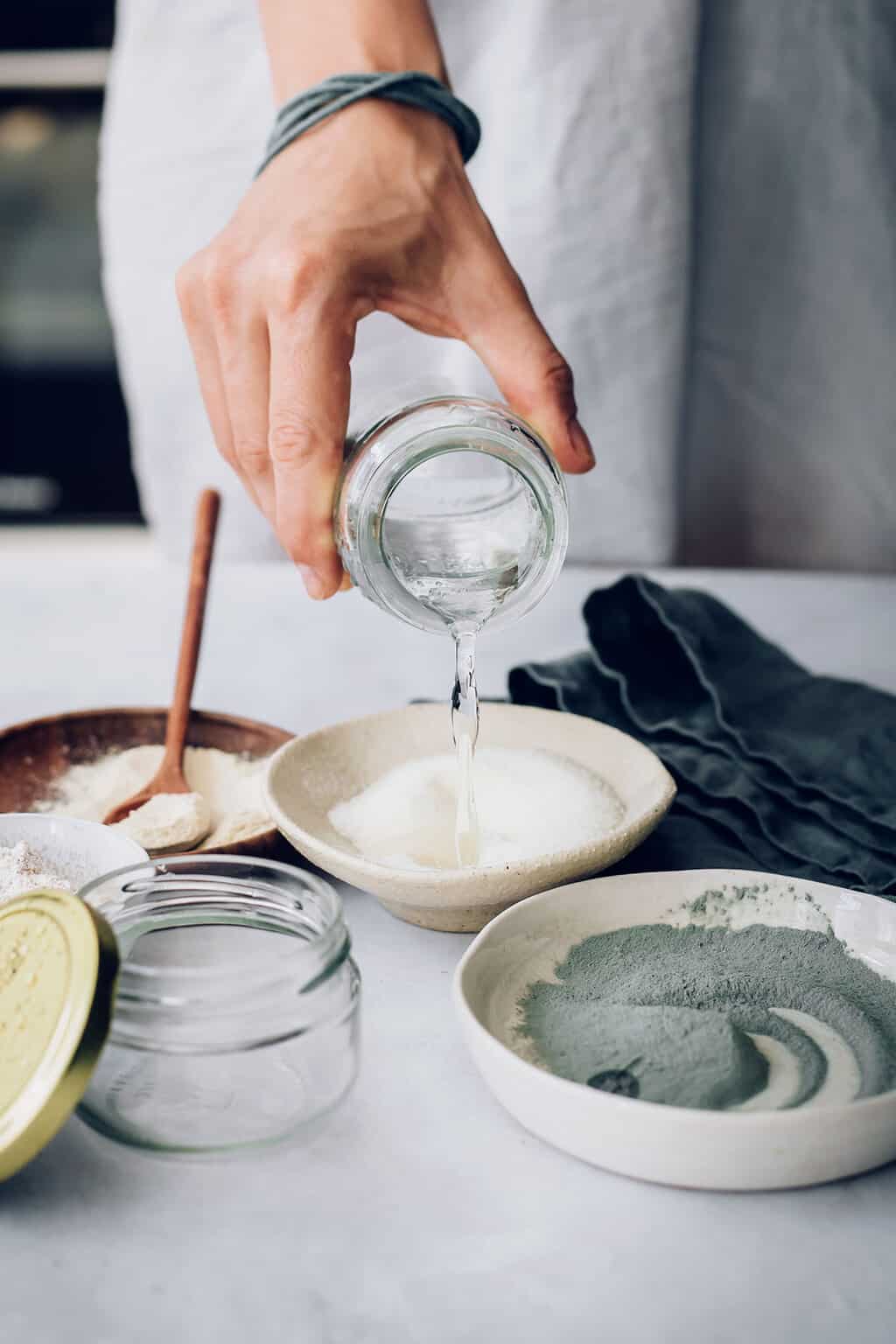 This mask is a copycat version of Dr. Jart+'s Shake & Shot Rubber Masks. In addition to the agar agar, there's clay, rice flour, and oatmeal in it to help absorb oil and clean out your pores.
After peeling the mask off, if there's a little residue leftover, you can even rub it on your skin a bit with some water for some additional exfoliation benefits.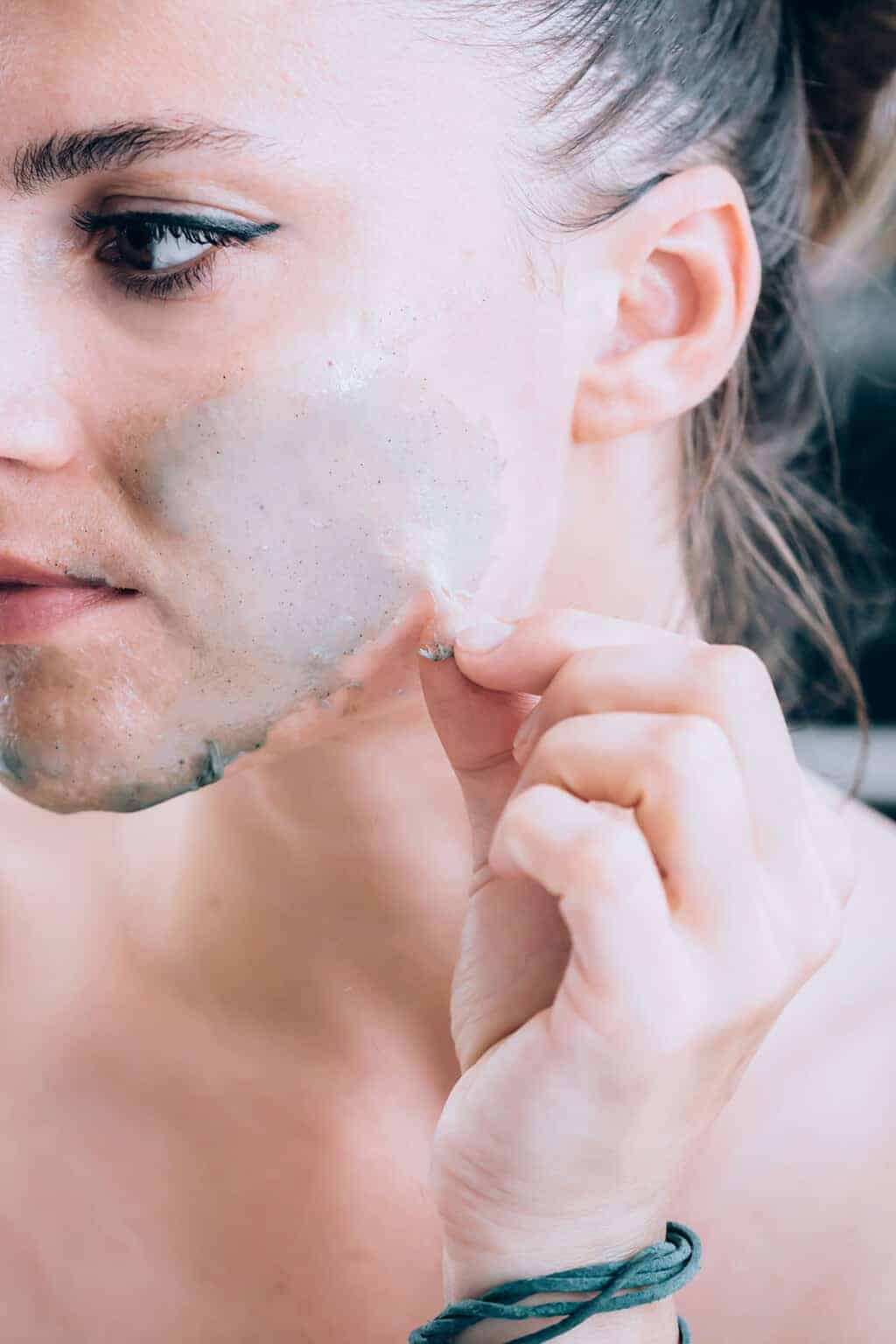 But let's back up: peeling the mask off. Oh. Em. Gee. It is the best part of the whole DIY rubber peel-off mask thing. It's so strangely satisfying. I always make a game of trying to peel the entire thing off my face in one go, although it never quite works out.
Once you're done, your skin will feel squeaky clean and totally refreshed. As you peel it off, you are removing dead skin cells and allowing your serums and moisturizers to penetrate better.
For more copycat recipes from favorite beauty brands like Herbivore, Lush, Burt's Bees and more, check out DIY Beauty by Ina De Clercq on Amazon.
If you loved this peel off mask and would like another recipe using agar agar, check out this peel off mask DIY which utilizes hot steamed milk and chamomile essential oil.
Peel Off Mask Tips & Tricks
A few suggestions for a successful peel off experience:
When applying be sure to try to avoid the hairline and eyebrows as it might pull on these hairs, and you might lose a few in the process.
Avoid the delicate skin around the eye area, tugging this fragile skin is never a good idea as we don't want to encourage fine lines and wrinkles.
Never underestimate the power of a little water on the fingertips if you're having any areas of struggle.
A warm wash cloth to finish it off is great for removing any leftover residue.
Have you ever tried your own peel off mask at home? Let us know in the comments your tips and tricks for a successful peel off!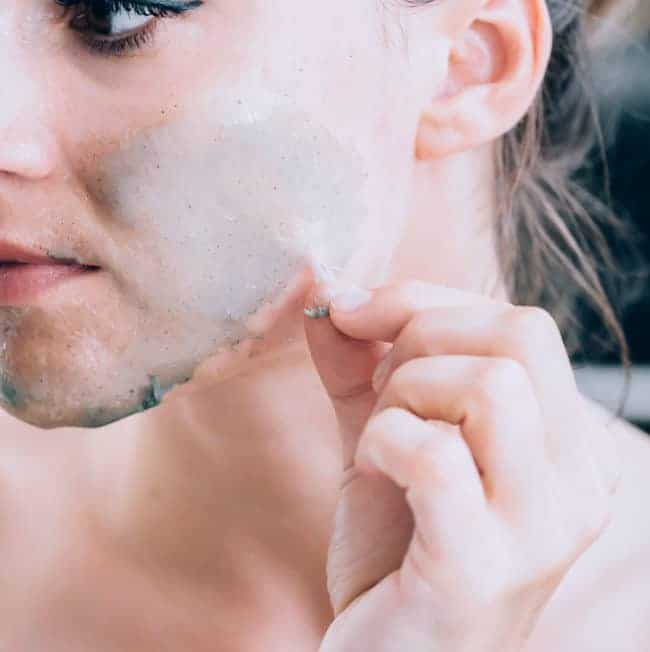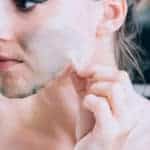 Print
Jiggle Juice Mask
Excerpted from DIY Beauty by Ina De Clercq. Copyright © 2019 Simon and Schuster, Inc. Used by permission of the publisher. All rights reserved.
Equipment
Heatproof and leakproof container with a lid
Instructions
How to Make:
Pour water into a small saucepan. Add agar agar powder and stir.

Bring the mixture to a boil. Keep stirring the mixture and let boil 1 minute.

Take the saucepan off the heat and allow to cool 1 minute. Pour the mixture into the container.

Add bentonite clay, rice flour, and oatmeal to the container.

Secure the lid on the container. This is a hot liquid, so make sure the lid is on tight!

Carefully shake the container to combine ingredients.

Pour the contents into a small dish or mixing bowl.

Let the mixture cool down to room temperature 10 minutes. It will start to thicken.
How to Use:
Make sure the mixture has cooled down to room temperature. Do a patch test on your arm or hand first to check the temperature.

Use a makeup brush or your fingers to apply a thick layer on your skin. Allow the mask to sit 5–10 minutes.

Peel off the mask. Rinse with water.
How to Store:
This face mask is meant for a single, immediate use.
This post was medically reviewed by Dr. Jennifer Haley, a board-certified dermatologist with extensive experience in medical, cosmetic and surgical dermatology. Learn more about Hello Glow's medical reviewers here. As always, this is not personal medical advice and we recommend that you talk with your doctor.
85