Awhile back I let you in on the secret about homemade bath & body gifts. Next confession: when everyone talks about 'gifts from the kitchen' this time of year I generally assume they mean a homemade face mask or body scrub. Because why would anyone slave to bake when holiday ingredients make such clever DIY beauty gifts? Take peppermint, for example. In no time, you can make cute soap, an easy foot scrub and even a luxurious body oil using the colorful candies.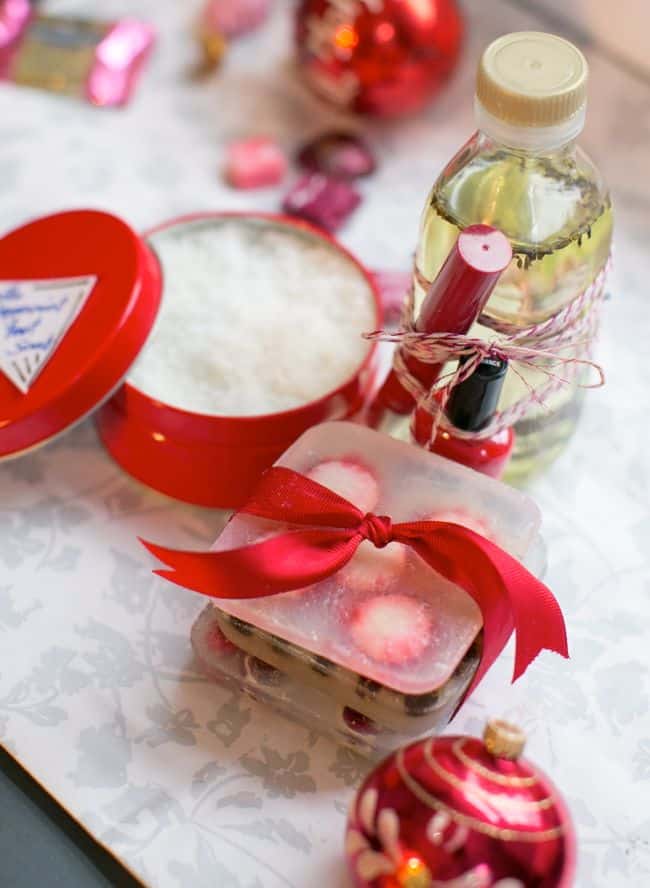 Peppermint has such an energetic, happy scent, and red is pretty much my favorite color. Given the opportunity to OD on red for this gift basket, I went all in.
Supplies needed
Peppermint candies. Candy canes also work.
Sugar
Red ribbon
Optional: red lipstick and nail polish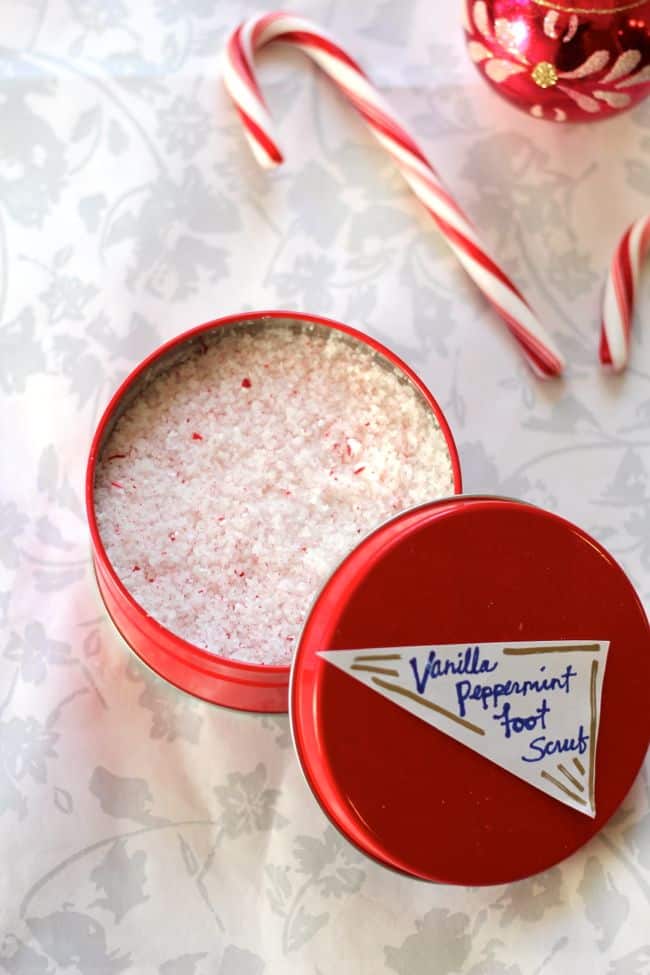 Vanilla peppermint foot scrub
Put about 6 peppermints or 1 candy cane in a Ziploc bag and grind it up. Break them up with a hammer and then crush them finely with a rolling pin. Then add 1/2 cup of sugar and 5 drops of peppermint essential oil. Add a tablespoon of vanilla extract if you want. Massage the bag until the ingredients are mixed together and coated with the essential oil. Transfer to a covered container.
Peppermint vanilla body oil
Open a small bottle of almond oil and add 6-8 drops of essential oil and 1 tablespoon of dried lavender. Close the bottle and shake to combine. Don't forget to remove the label! Then use baker's twine to attach other basket goodies like lipstick or nail polish.
Peppermint soap
In a microwave safe bowl, melt the glycerin in 30 second intervals. Stir in between to help the melting process. When it's liquified, pour a small layer into a plastic or cardboard container. (Check your recycle bin for these!) When it starts to set, add a layer of peppermints. Play around with other fun stuff to add. I used coffee beans (heavenly!) and some leftover cranberries (red!). Then pour more glycerin on top to cover the add ins. Let it sit for a couple of hours to harden, and then pop it out of the container.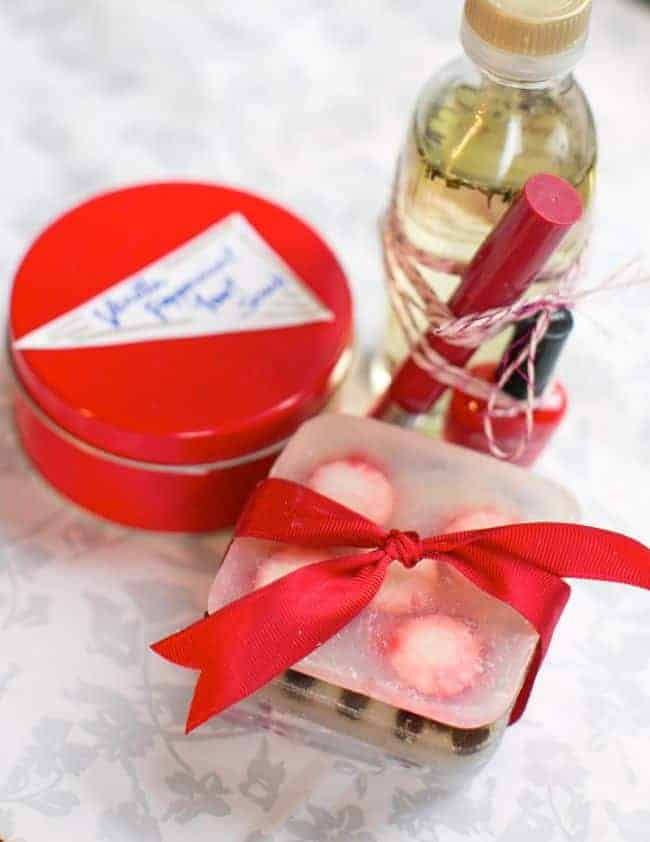 7