Have you ever been told you look tired or asked if you didn't sleep well the night before? Usually, the restless night of sleep, late night out, or early morning wake-up call is written all over our faces. Whether you're dealing with breakouts, dry skin, or everything in between, these simple, homemade overnight face masks will help you make the most of your beauty sleep.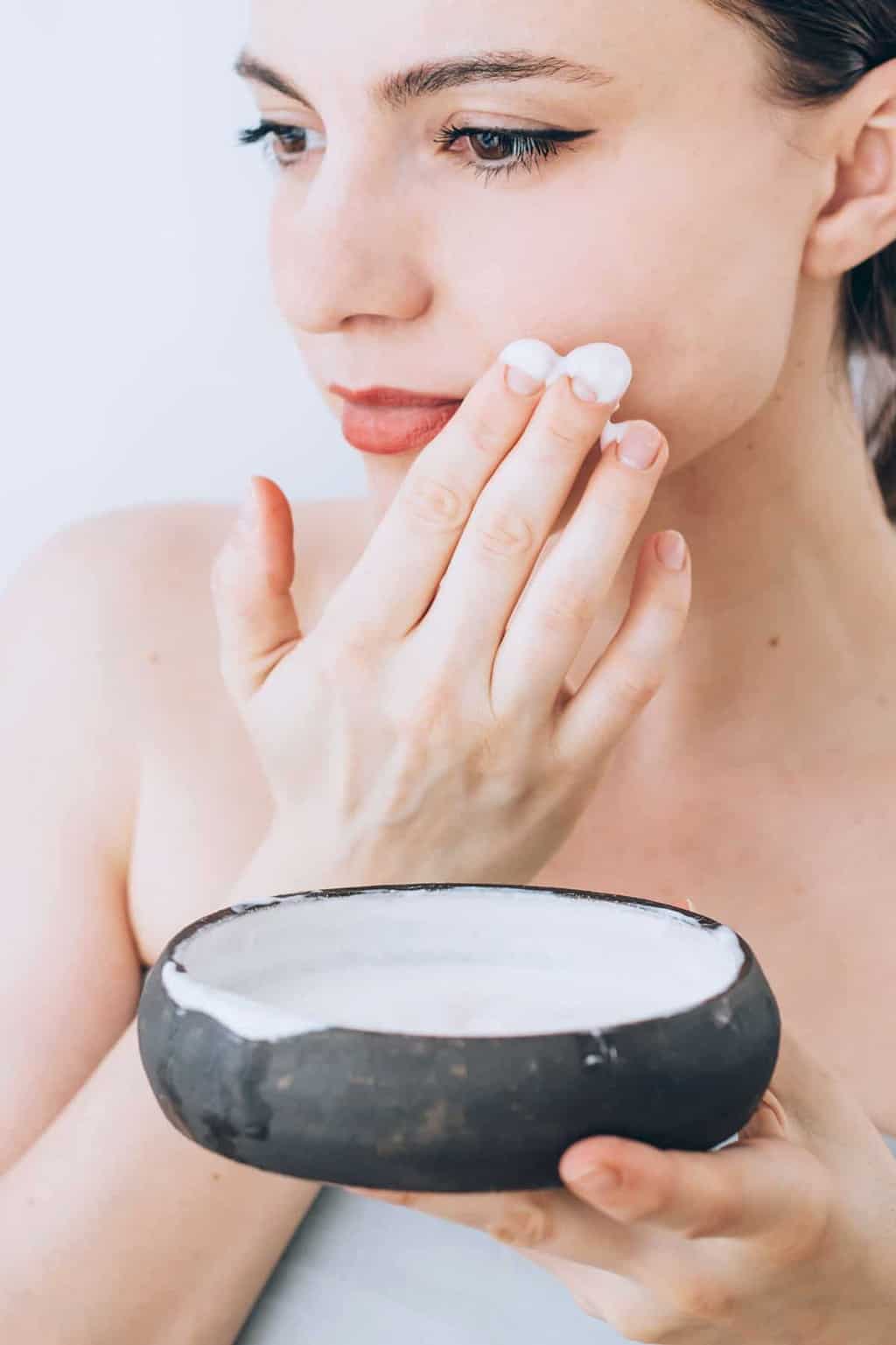 Jump to:
What is an Overnight Face Mask?
An overnight face mask is applied before going to bed and works its magic while you sleep. You see, when we sleep, our skin goes into repair and renewal mode.
Unlike regular face masks that are washed off after a few minutes, a sleep mask provides the maximum benefits. If you want to wake up to smoother, brighter, and more hydrated skin, incorporating an overnight mask into your skincare routine could be a game-changer.
Warning: These masks can get a little messy.
If you want to avoid staining your favorite set of sheets, use an old dark-colored pillowcase or a towel on these nights.
If you're looking to try out a DIY overnight face mask, there are plenty of options you can make at home using natural ingredients. Here are a few homemade overnight face mask recipes to try out:
1. Green Tea Overnight Face Mask For Acne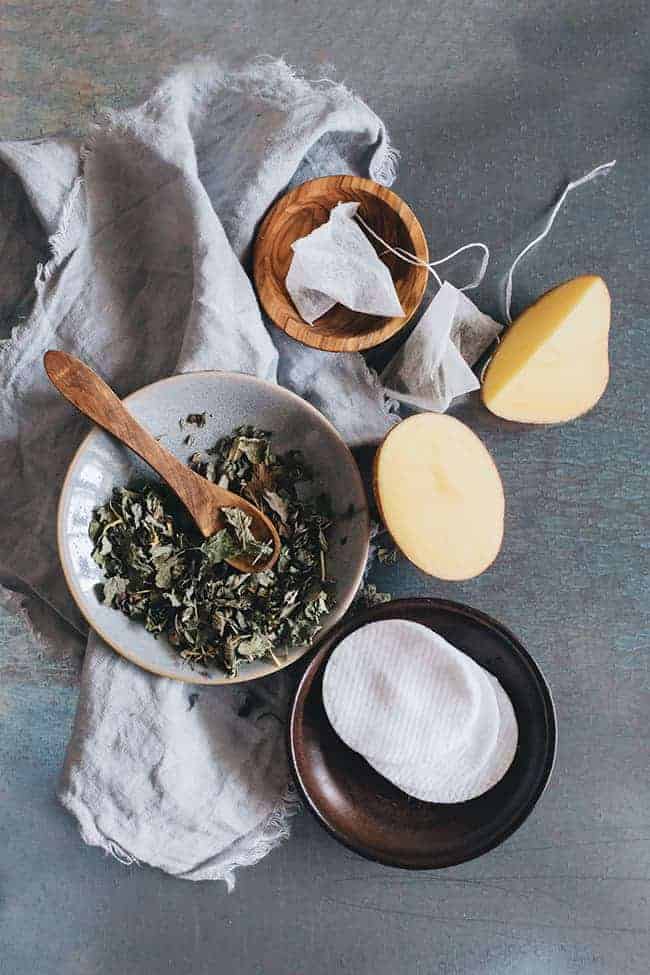 Did you know that potato juice is an effective anti-inflammatory ingredient [source]? It also contains vitamins A, B, and C, which can help treat a range of skin issues, from blemishes to pigmentation to scars. Meanwhile, green tea is a skin superstar containing high amounts of antioxidants and catechins, which are antibacterial and powerful acne fighters.
One of green tea's most potent antioxidants, EGCG, helps repair DNA damage caused by UV exposure [source], preventing skin cancer [source] and fighting aging at the same time [source]. The evidence shows it also has anti-inflammatory effects [source] and has been effective for treating rosacea and atopic dermatitis [source]. Green tea is also oil regulating and can reduce the amount of sebum produced [source]. Vitamin C contained in green tea helps maintain collagen levels [source], also contributing to its antiaging benefits.
Ingredients
1 tablespoon raw potato juice
1 tablespoon green tea
Instructions
Take a clean, washed potato and juice it to extract 1 tablespoon of potato juice. Steep 2 bags of green tea in 1 cup of hot water for 10 minutes, and then set aside to cool.
Once the tea has cooled, combine 1 tablespoon of green tea with the potato juice. Dip a cotton pad (or a reusable cleansing pad) in the solution and apply to a clean face, taking your time to cover any clogged areas or blemishes. In the morning, use your normal facial cleanser and follow with your daily skincare routine.
Why it works
Wearing a healing mask all night allows our skin the chance to heal and repair cells, balance oil production, and expel impurities. This mask takes advantage of the anti-inflammatory properties of potato juice and the antioxidants and acne-fighting antibacterial agents in green tea [source].
2. Oat Milk Sleep Mask for Oily Skin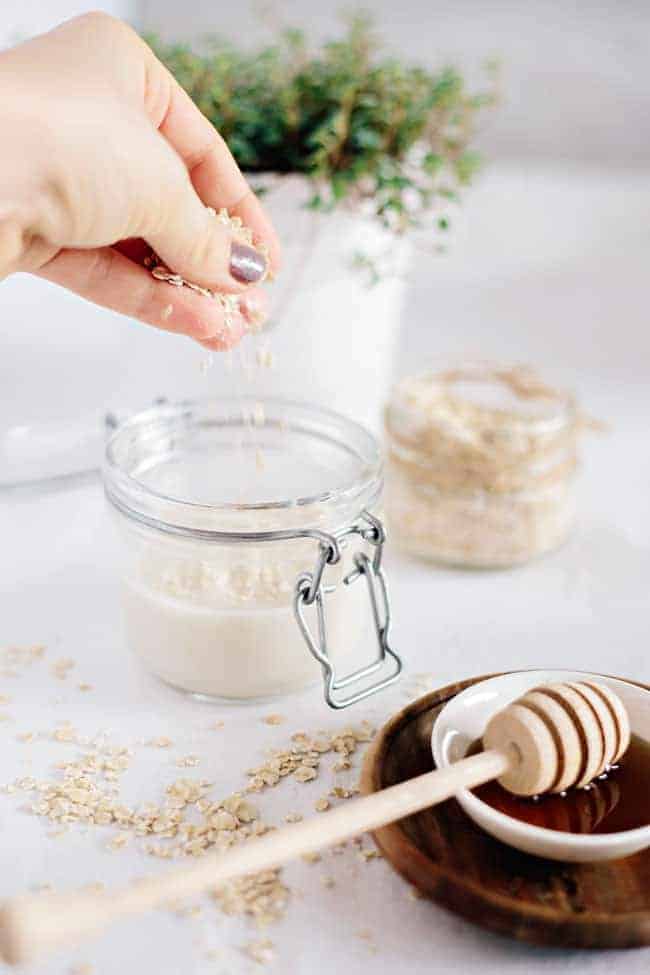 Because they're chock full of things like phenols, saponins, and beta-glucans, oat masks are said to help soothe inflammation while also cleansing and hydrating the skin [source]. We don't recommend leaving oats on your face all night (that can get ugly fast), but you can reap many of the same benefits from oat milk without the mess.
Simply combine organic oat milk with soothing essential oils, such as lavender and chamomile, and slather it on at the tail end of your evening skincare routine.
Ingredients
Ingredients
Mix all of the ingredients in a small bowl and apply to your face using a cotton ball. Let it dry a bit before you hit the hay, and rinse with cool water in the morning.
Why it works
Oatmeal is gentle and soothing, while honey helps soften the skin. This mask is best for oily skin. If you have dry skin, skip it entirely or apply it only to your T-zone.
3. Honey Avocado Overnight Mask for Dry Skin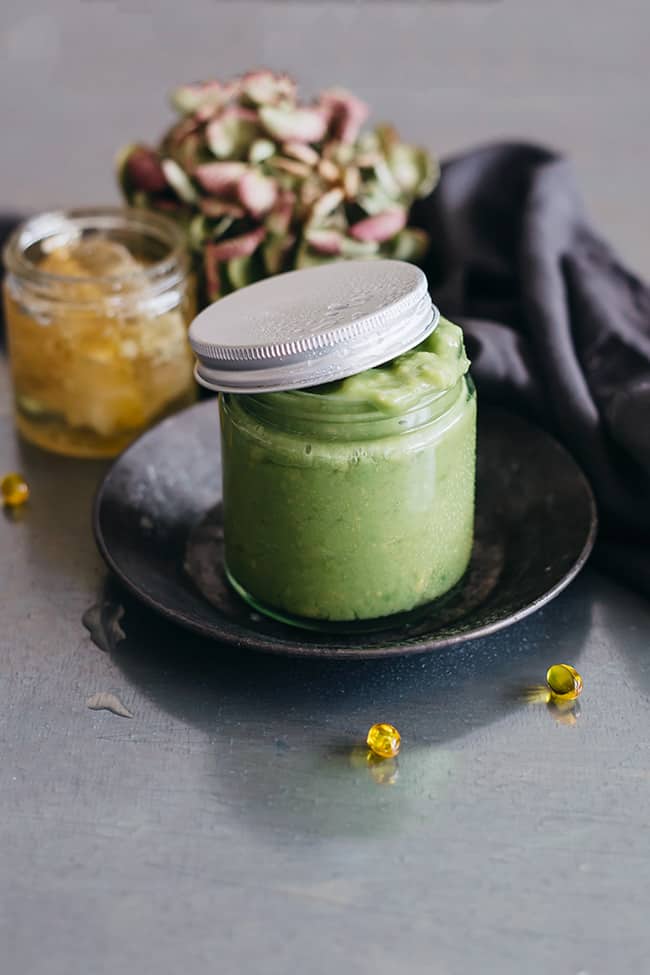 While this mask can be a little sticky, if you're looking for a boost of hydration, search no further.
Honey is soothing, retains moisture, and is full of antioxidants. It balances bacteria growing on the surface of the skin, brightens skin, and helps to speed up the healing process while reducing inflammation [source].
Ingredients
1 teaspoon raw, unpasteurized honey
¼ avocado
Instructions
Combine the above ingredients in a bowl and stir well. Apply a thin layer to your face and neck with your fingertips or a facial brush. This would be a good time to use a darker pillowcase for sleep.
In the morning, rinse the mask off thoroughly with warm water and a washcloth. Then, follow with your usual morning routine of moisturizer and sunscreen.
Why it works
Vitamin E is also high in antioxidants, calms the skin, and both prevents and reduces sun damage [source]. The avocado in this recipe is high in rich and hydrating fats, alleviating any dry patches and softening the skin.
4. Turmeric Yogurt Overnight Face Mask for Uneven Skin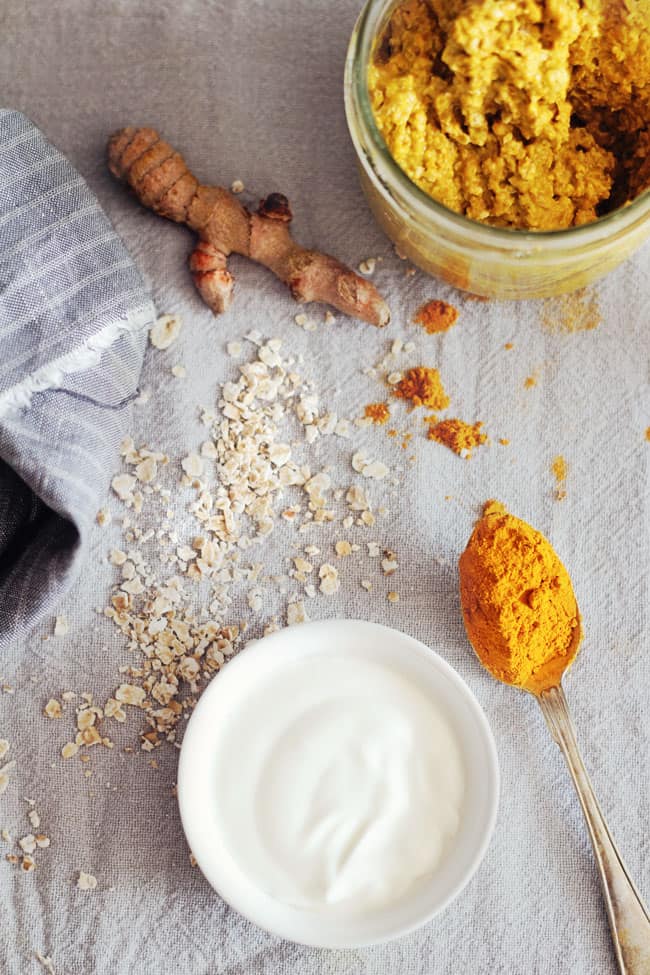 An overnight mask recipe to improve your skin's texture and overall appearance, leaving it looking smoother and more radiant in the morning. Using an overnight mask regularly can also help to reduce the signs of aging, such as fine lines and wrinkles…sold yet?
Ingredients
⅛ - ¼ teaspoon turmeric powder
2 tablespoon plain yogurt
Instructions
Turmeric masks can quickly get messy so start with a small amount and work up. Mix the turmeric powder and yogurt together in a small bowl.
Apply a light coating of the mixture to your face with clean fingers. Let it sit overnight and cleanse it off in the morning.
Why it works
Turmeric is known for its anti-inflammatory properties, while yogurt contains lactic acid to gently exfoliate and brighten the skin.
5. Aloe Vera Rose Overnight Face Mask for Aging Skin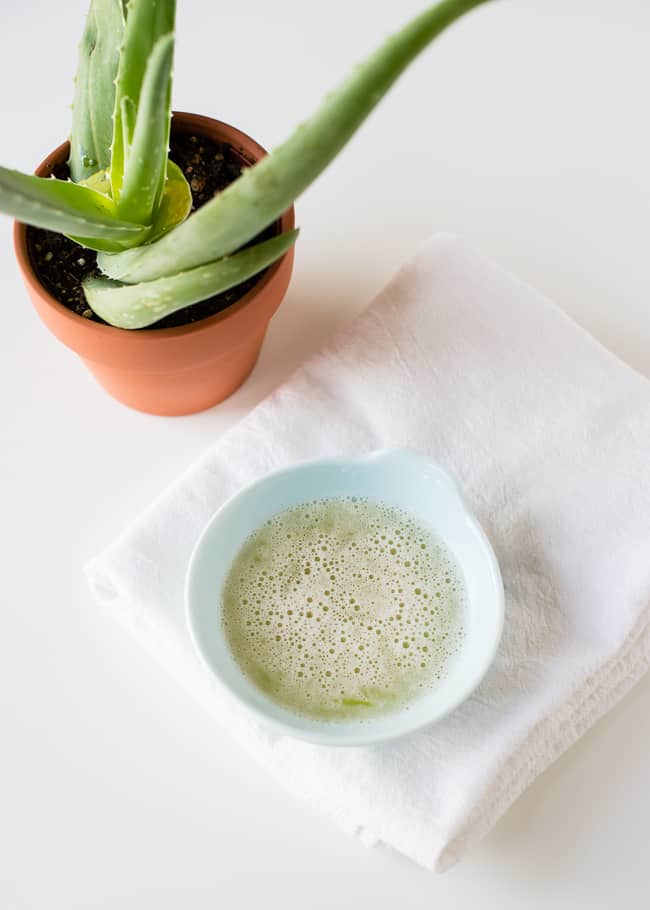 One of the key benefits of this overnight mask is that it can deeply hydrate your skin, helping to restore its natural moisture balance.
Ingredients
2 tablespoon aloe vera gel
1 tablespoon rosewater
Instructions
Mix aloe and rosewater together in a small bowl. Soak a cotton ball with the liquid and apply the mixture to your face. Let it sit overnight and rinse in the morning, if needed.
Why it works
Aloe vera is incredibly hydrating and soothing, while rosewater helps to balance the skin's pH levels.
6. Bonus: Overnight Hand Mask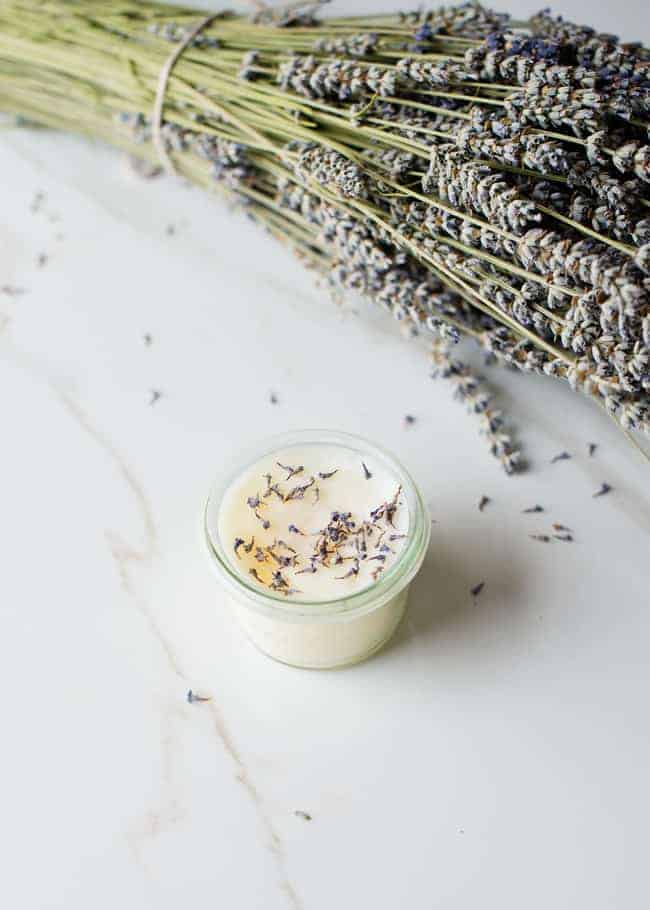 There's no reason this buttery heel balm can't be used for chapped hands, too! Heck, you can even slather some on your face and hair if you're in need of a little extra TLC.
Ingredients
Ingredients
Combine everything except the lavender oil in a pan over low heat and melt completely. Remove from the heat and let cool slightly before adding the lavender essential oil. Pour the mixture into a small jar or tin and allow it to cool for several hours.
To use, apply a thick layer of lavender and shea butter balm to your hands, nails, and feet, and then put on a pair of socks and cotton gloves. Crawl into bed and let the oils work on repairing your dry hands and feet.
If my feet are in need of some serious love, I'll carefully wrap them in saran wrap and pop on some socks. The saran wrap ensures that the moisture penetrates into your skin (not your socks) while the socks keep the saran wrap in place.
7. Bonus: Overnight Hair Mask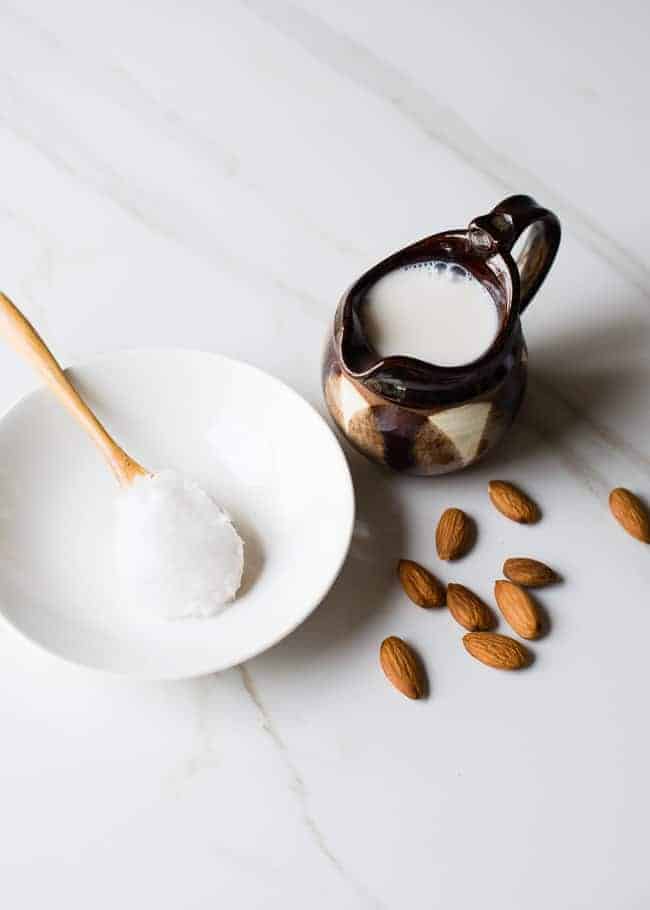 For those of us with dry hair, this almond milk and coconut oil mask is the perfect recipe for an overnight hair treatment. Repeat weekly for soft, shiny hair all winter long.
Ingredients
3–4 tablespoons almond milk
1–2 tablespoons coconut oil
Ingredients
Depending on the length of your hair, you might need to adjust the amounts. Mix these ingredients together in a bowl and apply to the scalp and ends of your hair. You can wear a shower cap or cover your pillow with a towel for sleeping. In the morning, rinse with a mild shampoo—no need for conditioner.
If you can, braid your hair after putting the mask on and before using a shower cap. This ensures that your hair (and scalp!) can make the most of this mask while you're sleeping, so all you have to do in the morning is wash and enjoy your super silky, healthy hair.
How to Apply an Overnight Face Mask FAQ
The ins and outs of overnight masks can be tricky (When should I apply it? Can I use it every night? What happens if it gets everywhere?) We hear you! To make sure you get the most out of your mask, here are a few answers to your frequently asked questions:
Can I use an overnight mask every day?
I recommend using them 1–2 times a week at most. Think of overnight masks as intensive TLC for problem areas—they soothe, protect, and nourish when you're feeling run down and need a boost.

While these masks use only 100% natural ingredients, you shouldn't use them every night because your skin, hair, and nails still need to breathe. Plus, over-applying masks can cause you to develop a sensitivity to the ingredients if used too often.Add image
Do you moisturize before using an overnight mask?
Yes. Whether you're applying a face mask or hair mask, do your usual PM routine like you normally would. Then, simply tack your mask on at the end.
Do you have to wash the mask off?
If it's a light, moisturizing mask, a thorough washing isn't necessary. Simply splashing cool water on your face or rinsing your hair should do the trick. But if the mask feels thick or flaky, washing with a cleanser may help your skin feel squeaky clean.
When should I apply an overnight mask?
Apply it as the final step in your nightly skincare routine—ideally, right before bed.
Do I need to worry about getting the mask all over my sheets?
Aside from the green tea, none of the ingredients in our masks should stain your sheets. They may, however, leave a greasy residue that's tough (but not impossible) to clean. I recommend using an old pillowcase or laying a clean towel under your head to keep the mask from getting on your sheets.
Nighttime is prime time when it comes to recharging your skin. While you sleep, your skin cells work to repair damage from sun, pollution, and stress. This is why a bedtime skincare routine is super important! It's not enough to just wash off your makeup and call it a night.
You can get the most out of your eye creams, moisturizers, and serums when you use them before bed, but you might want to consider incorporating overnight face masks into your skincare routine, too. They're specially formulated to take advantage of that nighttime renewal process, essentially giving you a facial while you sleep. I mean, don't you want to wake up to glowing, refreshed, and vibrant skin in the morning?
Overnight Mask Product Picks
If you're not ready to DIY them, here are some of our tried-and-true sleeping masks for every skin type.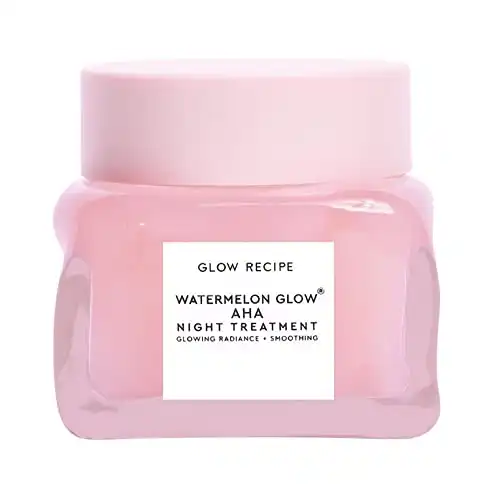 We are obsessed with the whole Glow Recipe lineup, especially their watermelon products. This pretty pink mask has hyaluronic acid to help smooth and hydrate skin, and it smells like summertime.
It also boasts a blend of alpha-hydroxy acids to exfoliate your skin while you're sleeping, refining pores and smoothing out rough texture to wake up to flawless, summer-ready skin. It also contains niacinamide, which helps with hyperpigmentation and fine lines, as well as peptides for their skin-plumping, antiaging effects. This combo of exfoliation, skin refining, and hydration is also perfect for prepping the skin for makeup, by the way—so it is definitely one that's safe to use the night before a big event.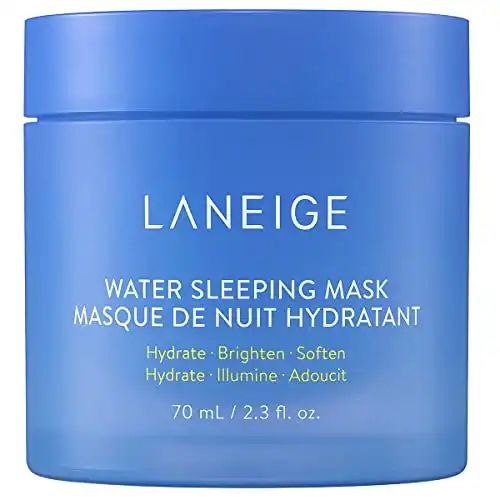 K-beauty enthusiasts swear by this mask, and it's easy to see why. If your issue is dry skin or fine lines, this mask is the absolute best. It hydrates parched skin overnight, and the scent is even formulated to help you relax and sleep well.
It has a combination of super-powered ingredients, such as beta-glucan, hyaluronic acid, and natural moisturizing factors, that leave your skin incredibly hydrated without a hint of dullness.
Tip: Use after a night out on the town—even if you feel hungover, at least your skin won't look it!
Dealing with a saggy jawline? I know that I wish mine was sharp enough to cut glass. Instead of heading to the doctor's office for some fillers, try some skin care first. Even if you decide you want a dermatologist's treatment, your results will always be enhanced with improved skin texture and tone from a good quality skincare routine.
For firmer skin overnight, try this lifting sleeping mask from the Greek skincare gurus at KORRES. Its black pine polyphenols help restore the skin's elasticity and boost its moisture levels—for skin that's firmer and more resilient against gravity. If you ask me, an ounce of prevention is better than a pound of cure!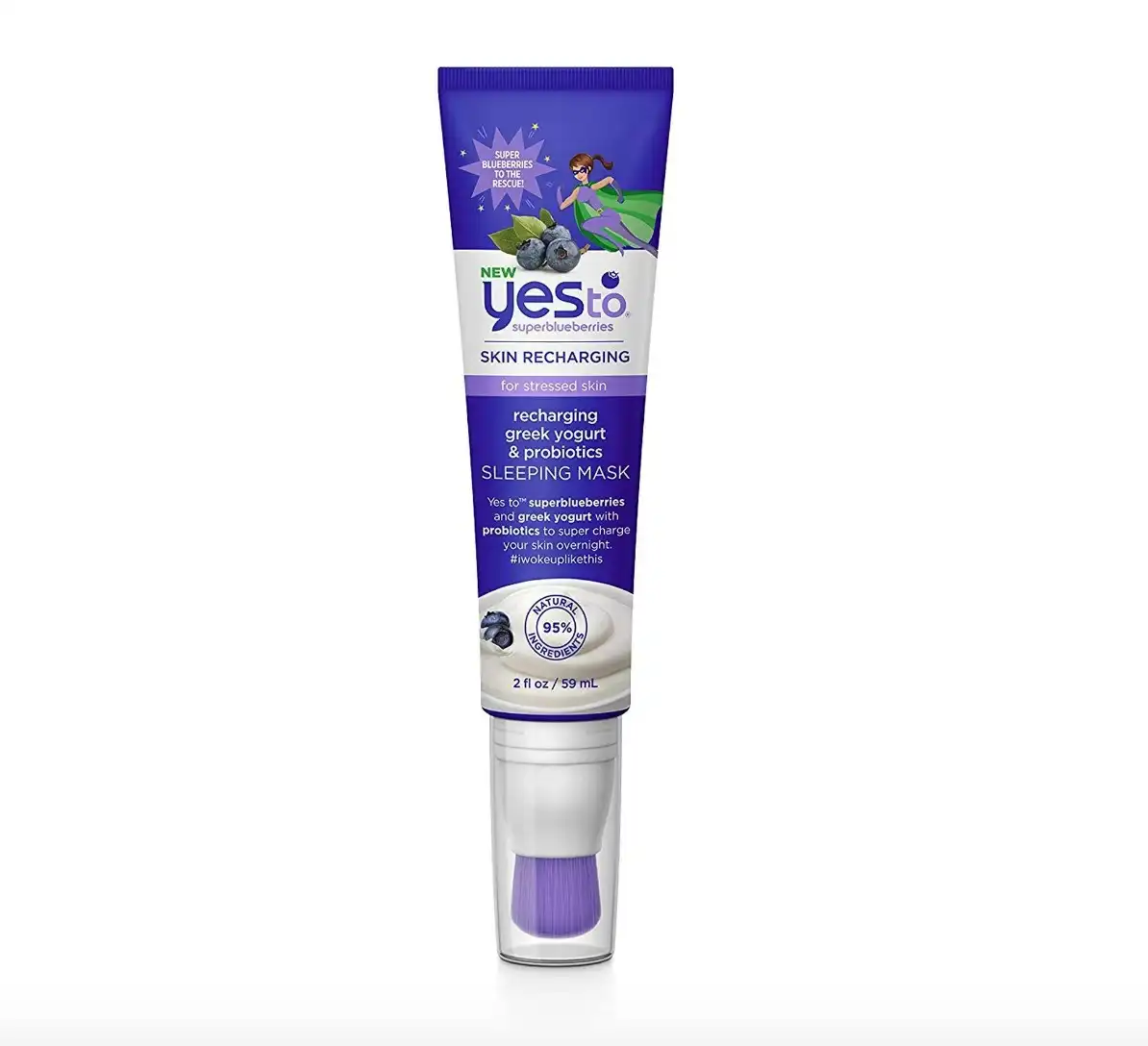 We love a good yogurt-blueberry face mask, but our recipe isn't exactly made for sleeping in. Enter this sleeping mask from Yes to. If your skin is irritable and red, introducing probiotics is one of the best things you can do to get it back in balance.
This mask also contains other intensely nourishing ingredients that work to restore moisture in the skin, such as shea butter and aloe vera, for your best skin ever. The brush applicator is super handy, too—no more having to wash masks out from under your nails. (Super annoying if you just got a fresh set, am I right?!)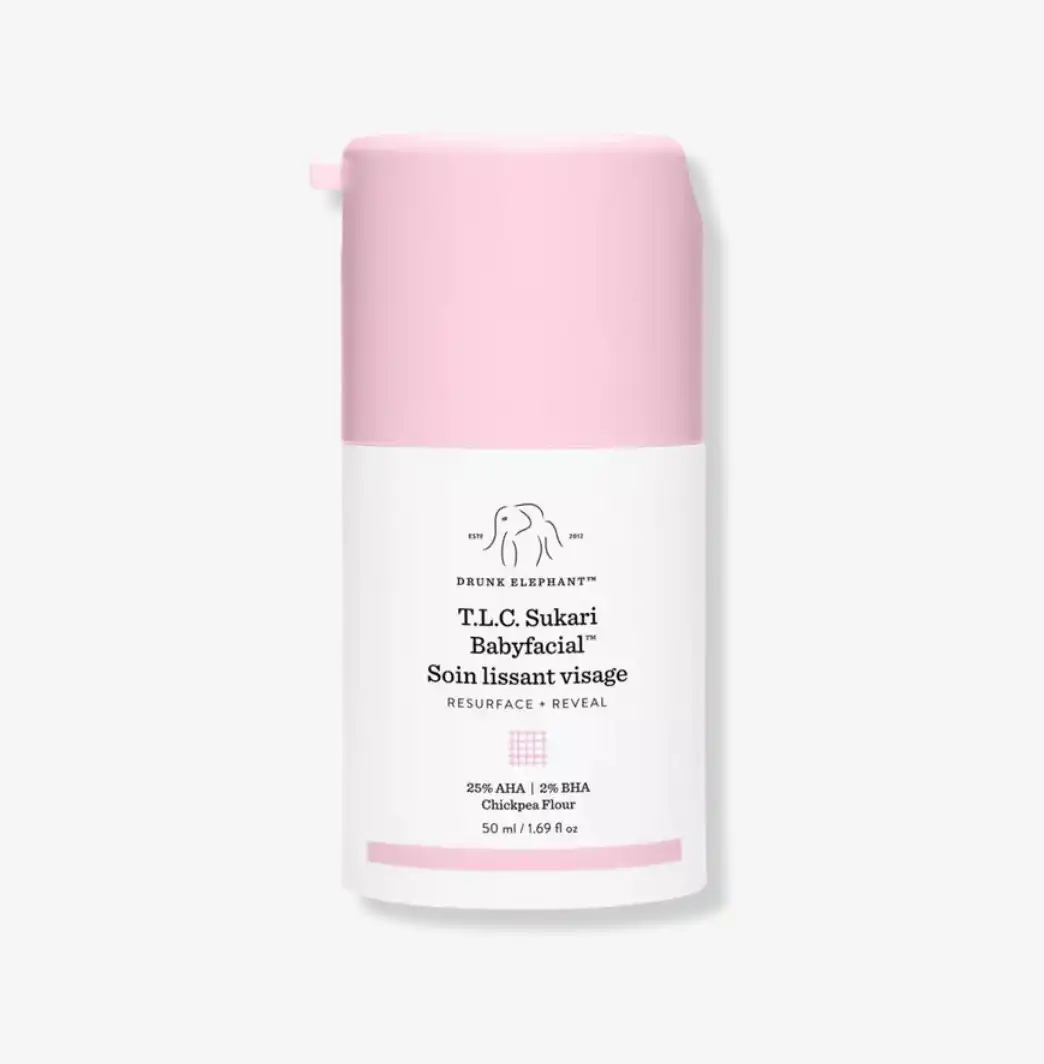 Does your skin have rough patches, dry spots, or flakiness? This is the sleeping mask for you. It contains a blend of AHA and BHA formulated to break down dead skin cells, minimize fine lines, clean out pores, and improve your skin's overall texture.
However, this baby is a strong one. So definitely prepare your skin beforehand by skipping your regular exfoliants in favor of this super potent skin-smoothing mask. It literally does everything for the skin, so be ready to wake up with a brand-new glow the next morning.
What is your favorite overnight mask?
This post was medically reviewed by Dr. Jennifer Haley, a board-certified dermatologist with extensive experience in medical, cosmetic, and surgical dermatology. Learn more about Hello Glow's medical reviewers here. As always, this is not personal medical advice, and we recommend that you talk with your doctor.
6