Coffee + Chocolate = One of the absolute best combinations. If you agree with me, you are going to love these indulgent caffè mocha soap bars! Starting with a moisturizing shea butter base, this melt and pour recipe is great for your skin and will make your next bath feel like a luxury. Plus, you'll be surprised at how simple they are to make!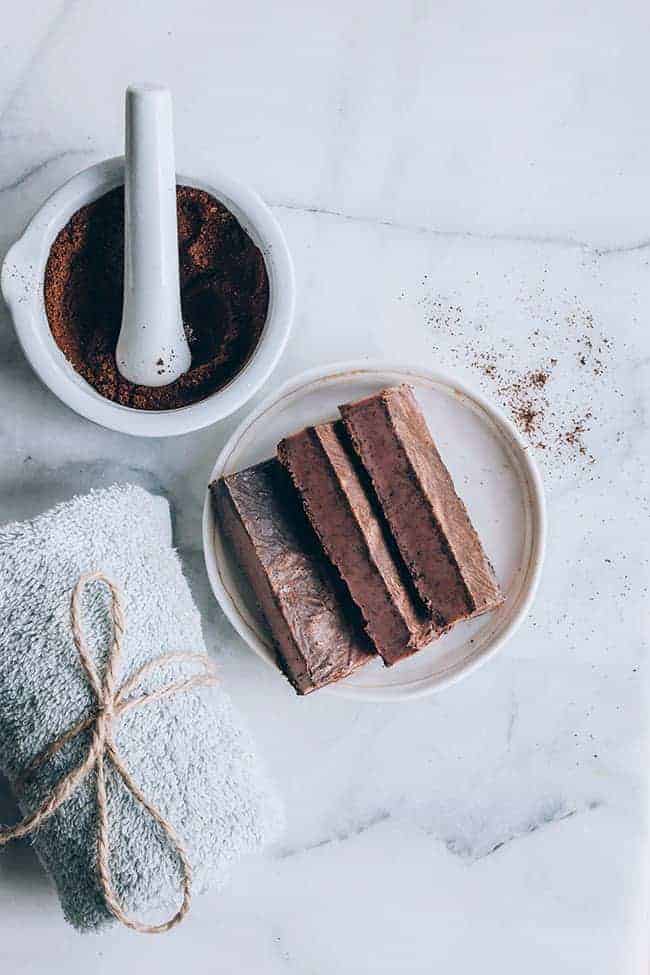 Mmmm…I'm not kidding when I say these caffè mocha soaps look and smell so good you will want to eat them when you've finished making them. But the delicious ingredients are more than just lovely flavors! Did you know that cocoa powder contains antioxidants that can help repair skin damage and protect against aging caused by the sun? Toss in some coffee grounds to smooth out cellulite and provide natural exfoliation and you have a magical combination that helps you keep your skin looking young and healthy.
And perhaps the best part is how ridiculously quick and easy the DIY process is. All you need is a soap mold, coffee grounds, some shea butter soap base, and cocoa powder. So let's get started!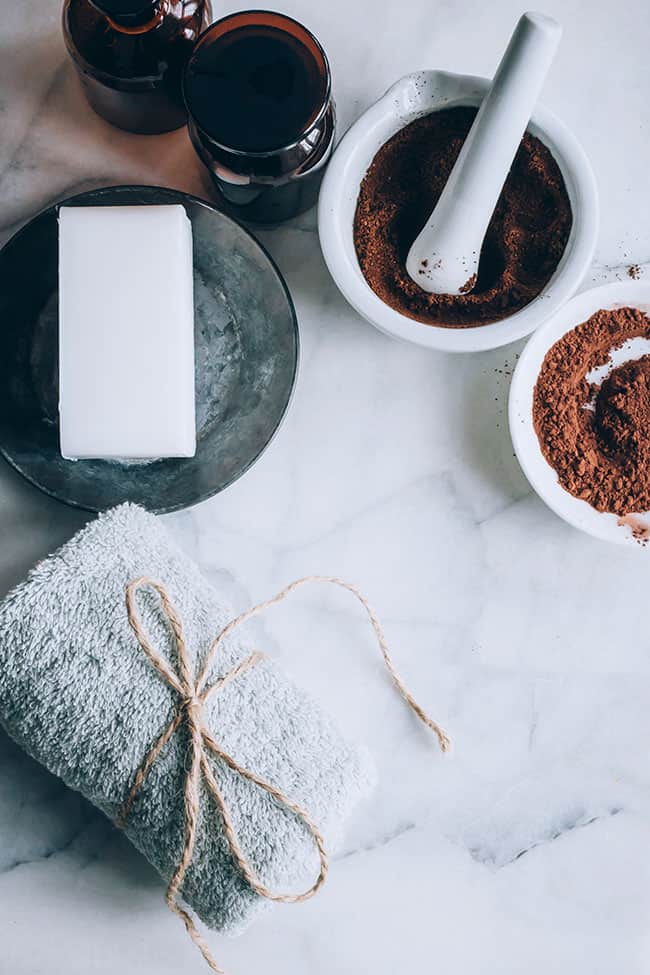 How to Make Chocolate & Coffee Soap Bars
Begin by spreading your coffee grounds in an even layer in the bottom of your mold. Cut up your shea butter soap base into smaller chunks so they will melt quickly and add them to a heat-safe bowl. A liquid measuring cup works great, as you will want to pour the melted soap later on.
Microwave your soap in 30 second increments until it is completely melted, then stir in your cocoa powder. The cocoa powder can be a little difficult to combine completely, so give it a good whisk until you like the color and consistency. (That said, I didn't worry about small clumps of cocoa left over as it added a fun speckled look to the interior of the soap.)
Next, pour a layer of the cocoa soap over the coffee grounds until they are just covered. Mix the soap into your grounds so they bind together and don't crumble off the bottom of your finished bar.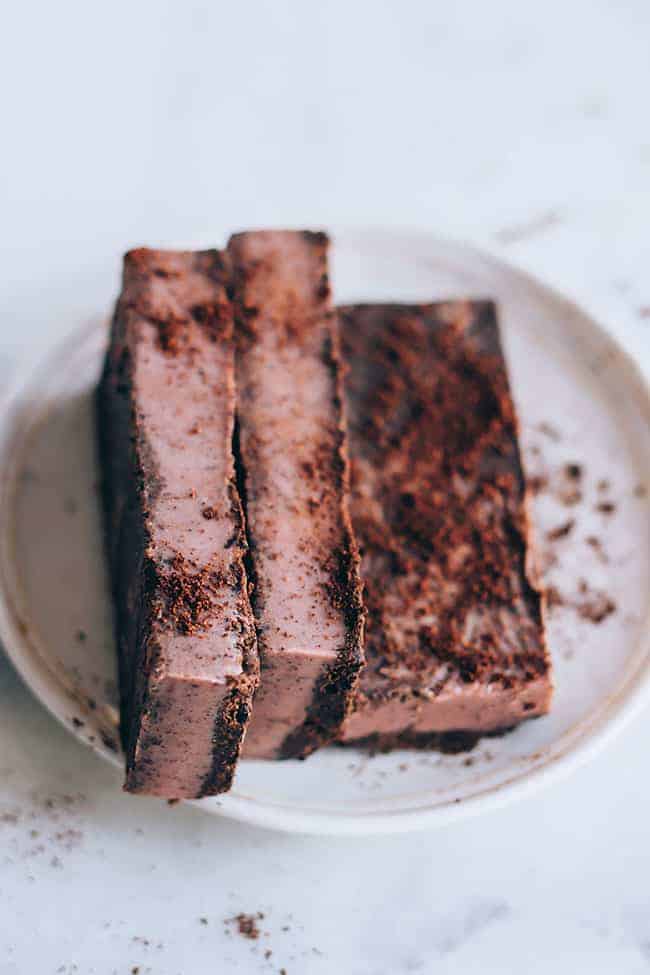 Now pour in the rest of your melted soap, sprinkle a little decorative cocoa powder on top, and let it sit until it is firm. As a side note, if you want a really clearly defined layered look to your bar, wait until the coffee ground soap layer is a slightly cooled before you add the final cocoa soap on top.
Once your soap is completely firm, you can remove it from your mold and cut it into bars! Told you it was simple. All that's left is to decide if you will use them all up yourself, or give them as gifts to your mocha-loving friends!

Photos by Ana Stanciu
50