While I love fall, this time of year makes me a little anxious. If Halloween is almost here, that means the holidays are right around the corner. I haven't begun to think about costumes for trick-or-treating, much less Christmas shopping. Plus we just moved (for the third time in three years), and I'm still knee deep in boxes. If you think about it all too much, it's easy to get overwhelmed.
My instant de-stress tricks? First, stop and take deep breathes for a couple of minutes. Zone out and focus only on your breathing. This helps tremendously.
Second, escape to take a shower (or a detox bath). The rituals of self-care – dry brushing, lathering with body wash, taking time to shave my legs – seem small but they're also empowering. If I can make time to take care of myself then I feel strong enough to tackle everything else on my to-do list.
How to Make De-Stress Magnesium Body Butter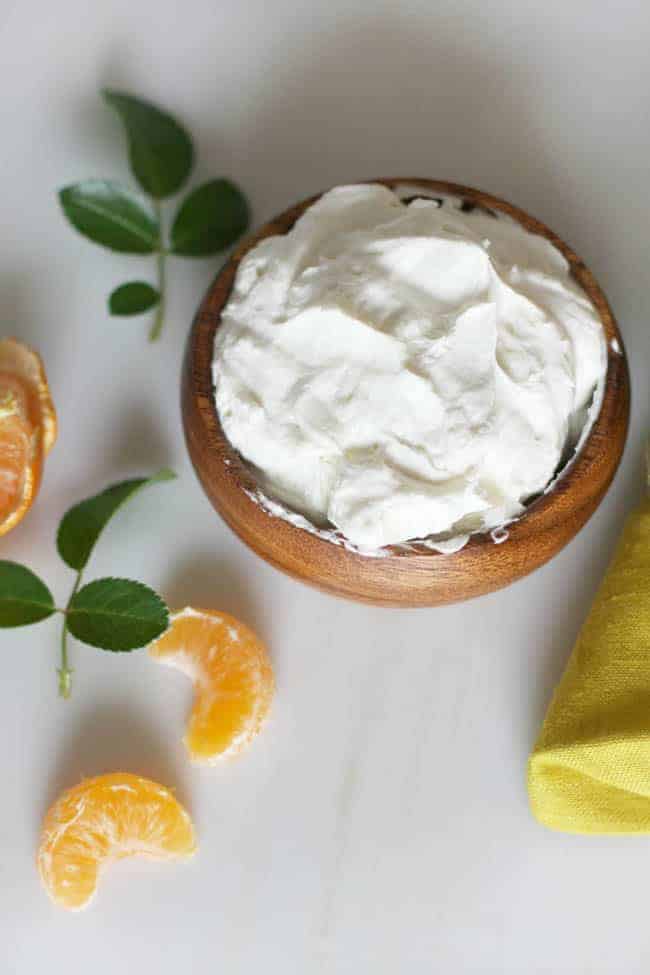 After a shower or bath, whipped body butter is one of the most decadent things to put on your skin. I've made body butter before with just 2 ingredients (shea butter and coconut oil) and loved it. This time I wanted to incorporate magnesium oil and other essential oils that can help your mood.
Stress depletes magnesium in the cells, causing all kinds of symptoms like anxiety, fatigue, headaches and insomnia. Applying magnesium via the skin (bath soak or lotion) is one of the fastest and easiest ways to up your daily magnesium intake.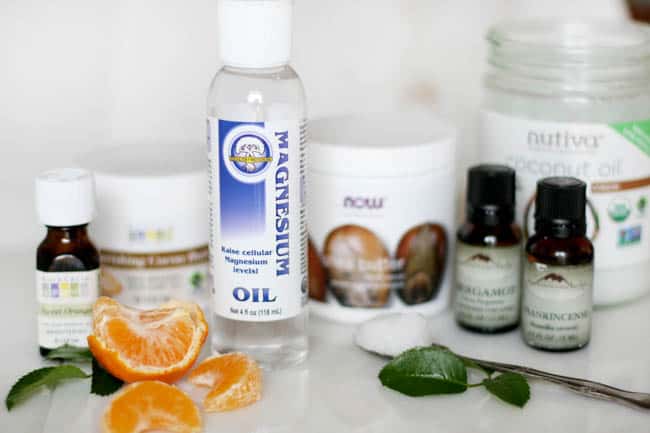 Aromatherapy is another way to fight stress. Orange, bergamot and frankincense together create a fragrance that can boost the mood and ease tension. Here's how to make your own de-stress body butter that soothes your skin and your mind at the same time.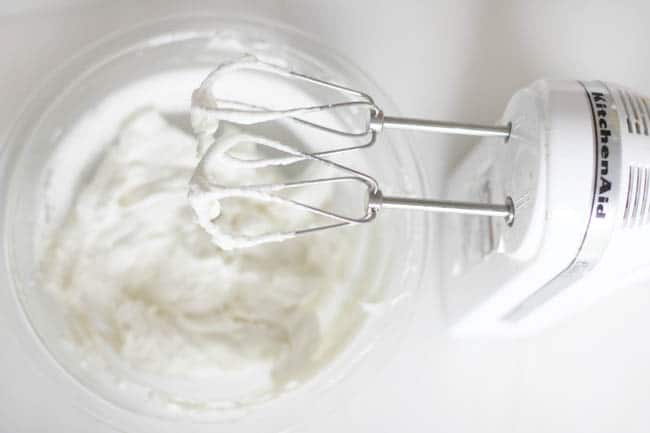 I'll admit making this body butter was a wee bit stressful, not because the recipe is hard but because it came together during our recent move. But I think it's a testament to how it's almost impossible to ruin beauty recipes.
To start, I combined just shea, coconut and magnesium oil. But the mixture didn't solidify enough to whip. Bummer. Remelt, add 1/4 cup cocoa butter and back into the fridge. But before I knew it my mixer was packed up and the refrigerator was being cleaned out. Over about two weeks, the bowl went from cooler to temporary fridge and back to regular fridge where it stayed until I could unpack the kitchen and think about body butter again.
By then the mixture was a hard rock, and I was sure I had ruined it. It sat on the counter for a few hours to soften, and I cautiously attempted to whip. And hurrah, I couldn't believe how awesome it turned out. Definitely my favorite lotion so far! Whew!
64