The hubby recently brought home some activated charcoal soap, and I'll admit I was skeptical. This gal loves her body wash and foaming hand soap. But now I'm hooked – a totally convert to the simple bar of soap! Activated charcoal soap is detoxifying, exfoliating, clarifying and just plain ol' feels goods – all without drying out skin (I use it head to toe, face included). Non-lye soap is embarrassingly easy to make (which is why I love it) so here's an easy, detoxifying activated charcoal soap recipe.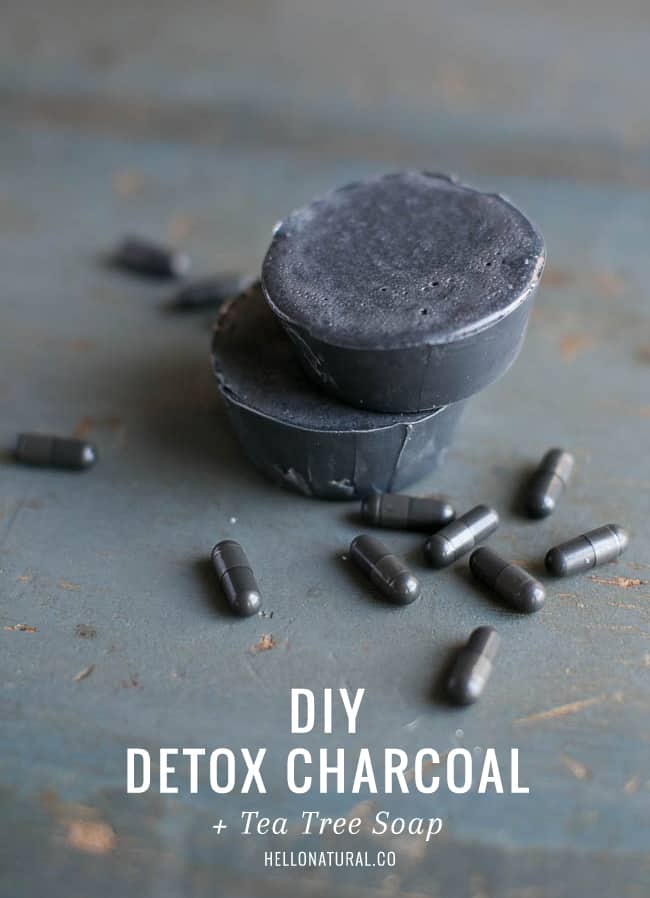 As a kid, my dad pulled out activated charcoal all the time for bee stings and upset stomachs. Now beauty companies are turning to charcoal more and more for masks and cleansers. Charcoal is effective for people with acne-prone skin as it gently exfoliates and draws out dirt, oil and makeup that can clog pores. Adding tea tree oil adds natural antifungal and antiseptic properties.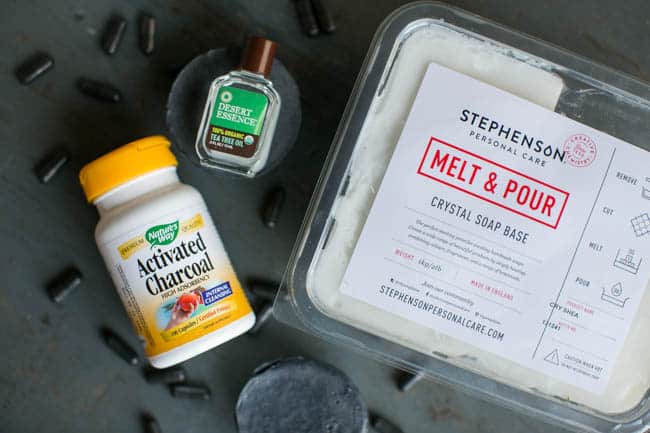 Since I'm not ready to tackle learning how to deal with lye, I'm a big fan melt and pour soap base. There are a ton of varieties for bases (plain glycerin, olive oil, goats milk, honey, oatmeal, etc.), and I've used different ones to make herbal/citrus soap and even chocolate soap. Here I used a shea butter base for a dose of major moisture. You can also add additional moisturizing oils (like argan or coconut) or even honey if you have really dry skin.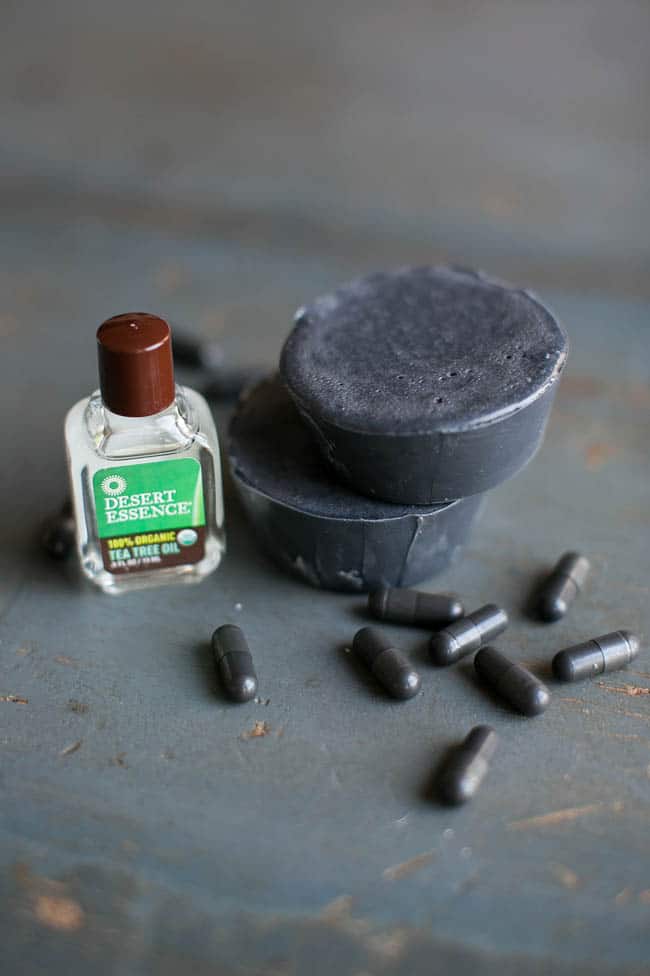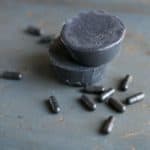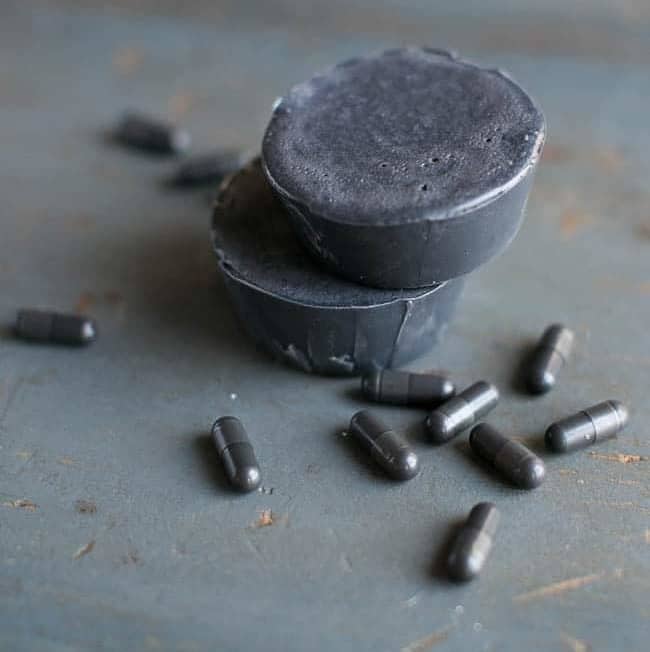 Print
DIY: Detox Charcoal + Tea Tree Soap
This detoxifying (and oh-so-easy) activated charcoal soap recipe is great for acne-prone skin!
Materials
1/2

pound

shea butter soap base

5

activated charcoal capsules

if you can't find at a pharmacy you can buy online or 1 teaspoon of powder

15-20

drops tea tree essential oil
Instructions
Cut the soap base into small chunks and melt over a double boiler.

Remove a small amount of soap into a cup, cool slightly, and mix in charcoal, then add back into the rest of the melted soap base.

Add the tea tree oil. If you don't like the smell of tea tree, you can add peppermint essential oil to hide the scent.

Pour into mold (I used a muffin tin) and let cool.
Not in the mood to DIY it? Here are some of our favorite charcoal beauty products:


324