Which would you rather have – massage or facial? For my birthday my sister gave me a little spa treatment. I could choose either a massage or a facial, and I still can't make up my mind. Which would you pick?
I'm thinking facial. The pampering feels so good and – bonus! – you glow afterward.
I'd love to get professional facials every month (ok, massages too!) but sadly I only have one birthday a year. To pamper yourself at home, here's my quick and simple at-home facial. Four steps is about all I can handle! Even better – no fancy creams or lotions are needed!
DIY 4-Step At-Home Facial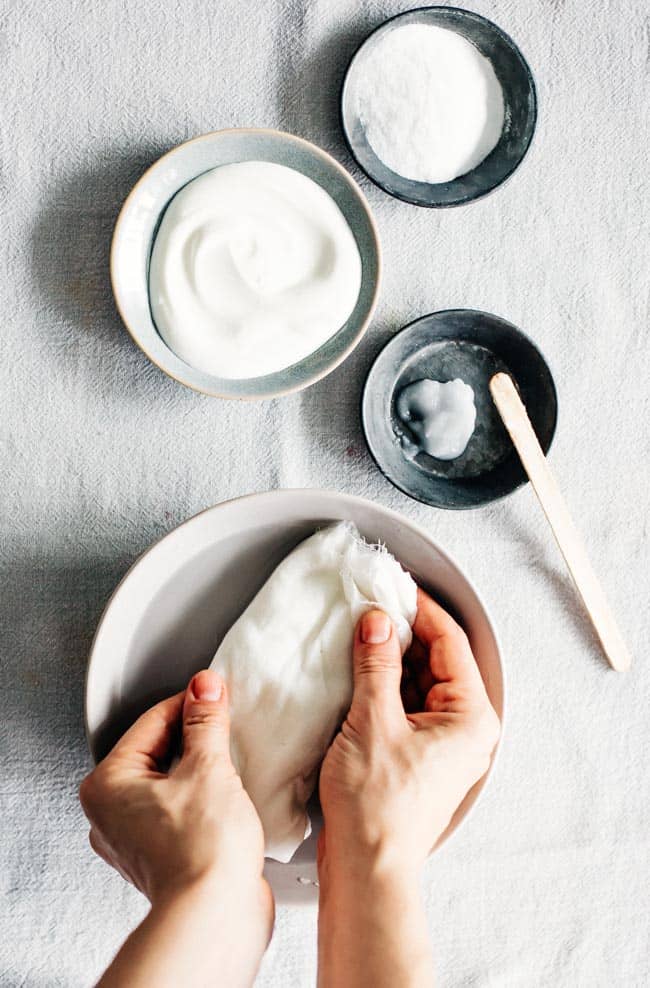 Note: You should start with a clean face so remove all make-up before continuing.
1. Exfoliate
Baking soda is wonderful for exfoliation. The texture is just right for a gentle scrub. Add a small amount of milk or water to a tablespoon of baking soda to make a paste. Then, using your fingers, massage it all over your face for a couple of minutes, going in a circular motion. A super easy at home dermabrasion!
2. Steam
A friend recently told me she puts a hot wash cloth on her face every day. What a quick way to give yourself a steam! I don't know about you but holding my head over a bowl just isn't all that appealing. Something about being trapped under the towel makes me feel claustrophobic. For this steam, simply wet a washcloth under hot water, wring out excess water, and apply to face. Repeat one or two times.
3. Mask
Now that winter is coming and the heat is on my skin definitely needs extra moisture. I use a hydrating Greek yogurt mask. DIY your own with yogurt and honey and a little lemon juice.
4. Moisturize
I can't recommend coconut oil enough. Rub a small amount all over your face and neck. And it's a great way to end the facial because the smell makes you feel like you are on vacation.
P.S. There are so many great beauty uses for coconut oil – check out the comments here for more ideas!
Photos by Ana Stanciu
71