The latest trend in face cleansers isn't foamy, creamy, or oily. It's dry!
Cleansing grains (also known as cleansing powder) are mixed with just a bit of water or hydrosol, like rosewater, before use, resulting in a gently exfoliating product. Common ingredients include clay, ground herbs, and oats.
What makes them buzz-worthy? Since they're not liquid, they don't require harmful additives such as preservatives, artificial dyes, or alcohol. And if you're up for making your own, that translates to a personalized approach that can be modified depending on your skin's evolving needs. Keep your cleansing grains by the sink and use them 2–3 times a week to gently exfoliate your face.
6 Ways to Make Cleansing Grains
Here are some recipes to get you started—and they're super easy since you're just mixing up powders! Just make sure your ingredients are finely ground to avoid skin irritation.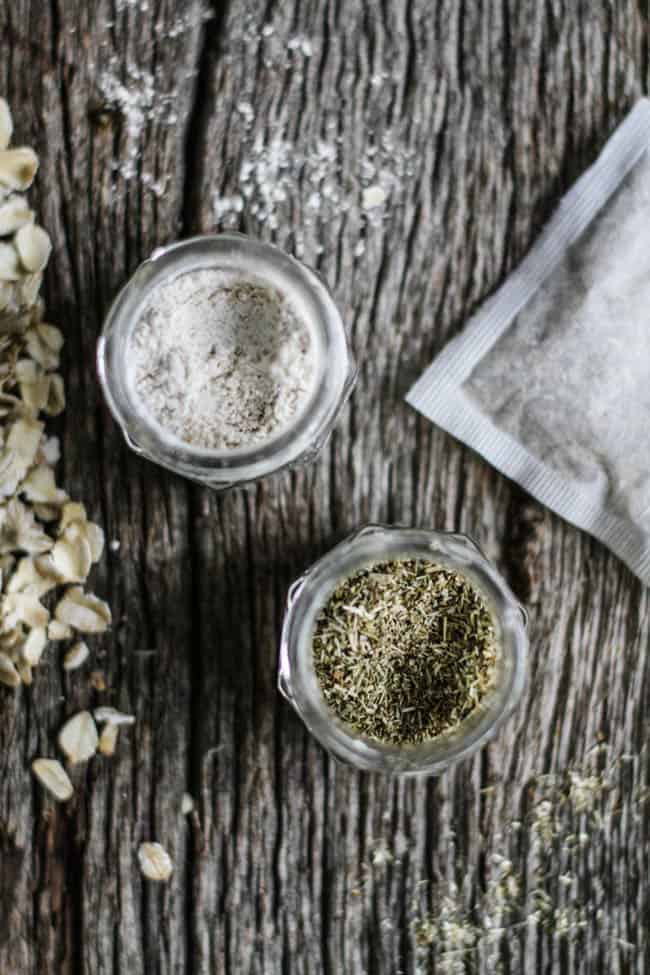 No need to complicate things because, if you take the minimalist approach, you really only need one ingredient to make yourself a batch of cleansing grains. Try powdered coconut milk for dry skin or powdered honey for acne-prone or oily skin types. Ground oats work for normal or sensitive skin types.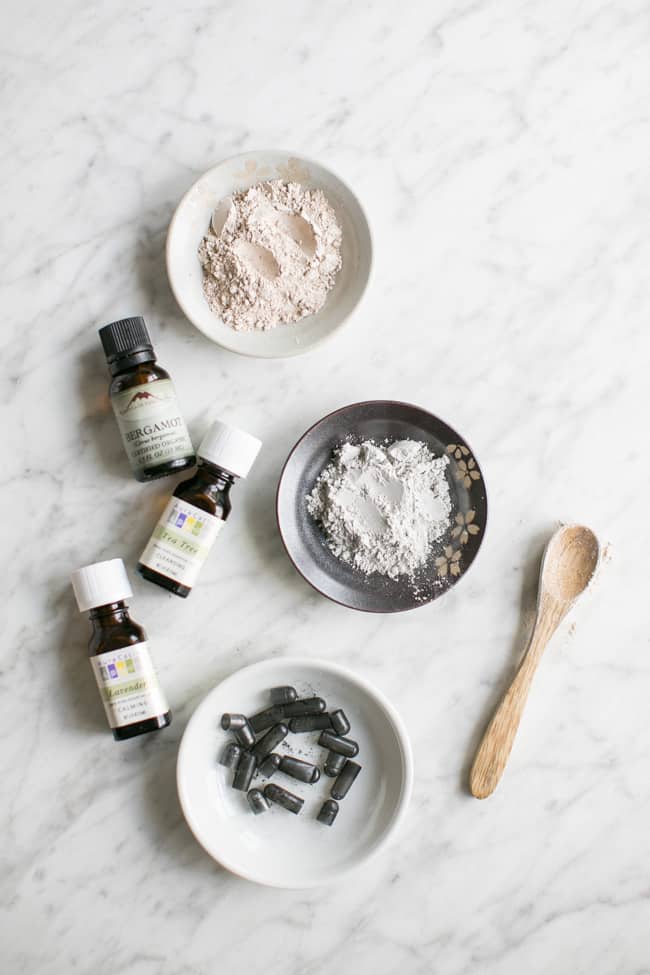 Add activated charcoal to your cleansing grains to absorb excess oil and unplug dirt and toxins from your pores. When your pores are cleared out, they appear smaller. The ingredients in this cleanser—charcoal, clay, and oats—are gentle enough for all skin types, but it works especially well for oily and acne-prone skin.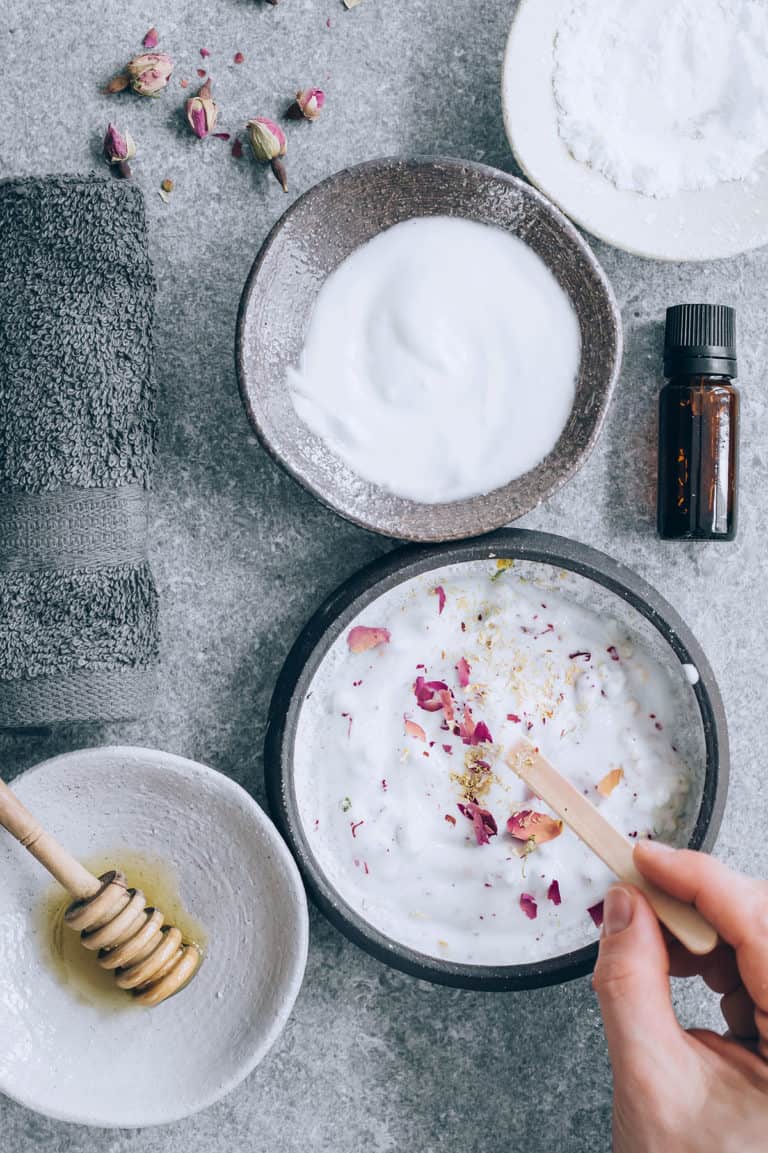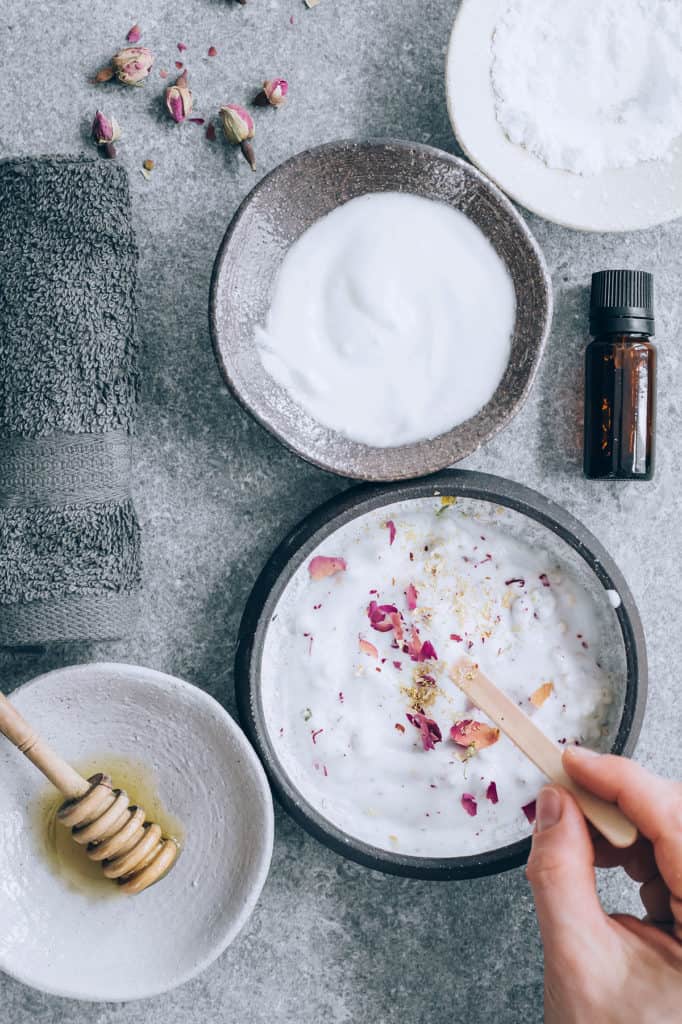 This DIY anti-aging daily cleanser is made with almonds, rice, and dry milk powder to exfoliate, cleanse, and nourish your skin. Ground almonds are the star as their natural oils provide a hefty dose of vitamins A and E to your skin [source]. Penetration of these nutrients is enhanced by the gentle exfoliation of dead skin cells from the lactic acid in the milk. Your skin will feel incredibly smooth after using this one!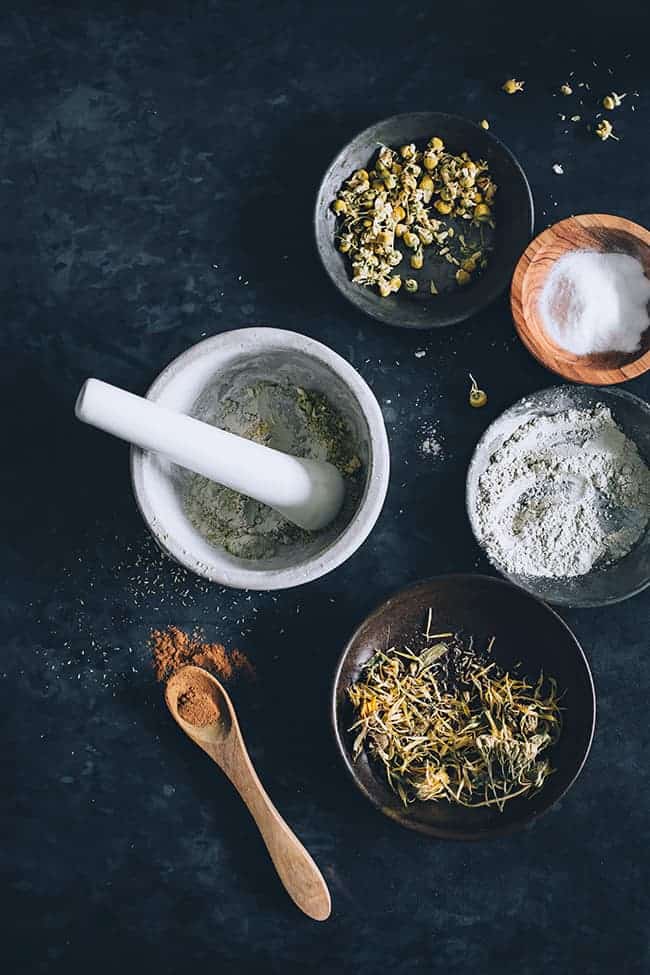 This Bentonite clay cleanser can work for almost any skin type—all you need to do is customize the formula for your skin's individual needs. Bentonite clay is high in minerals and draws out impurities while calming inflamed skin and shrinking the appearance of pores [source]. You can add a dried herb like chamomile powder for its inflammatory action, which is ideal for dry, aging, or inflamed skin [source].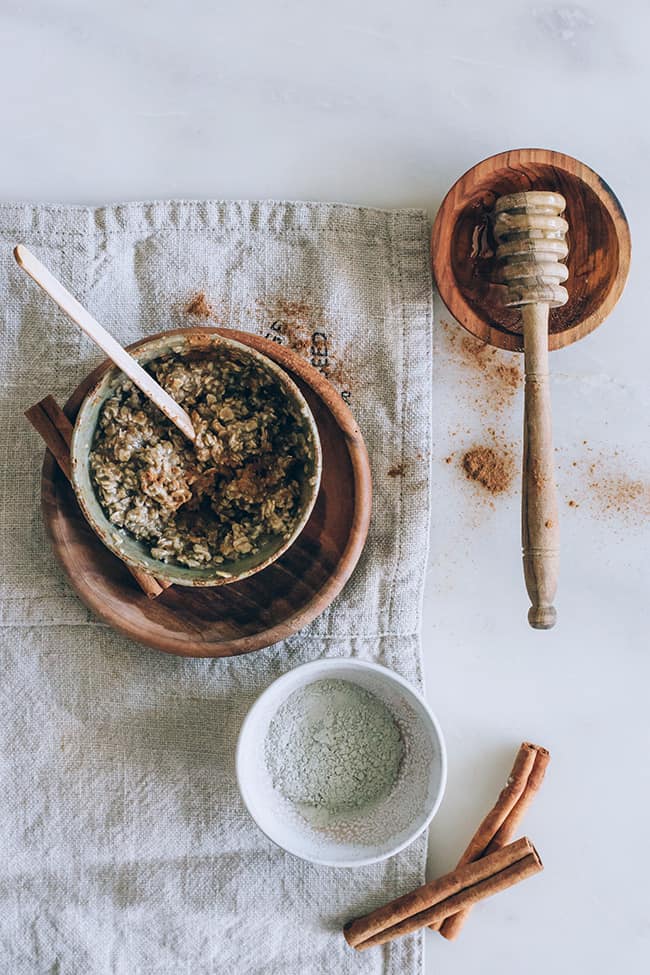 Don't forget to exfoliate in the fall and winter! If you're working on getting rid of discoloration and acne scars, then promoting cell turnover is key. Oats' natural saponins work as a gentle skin cleanser, and the fine grains are also soothing and anti-inflammatory [source]. Keep this premixed cleanser by the sink.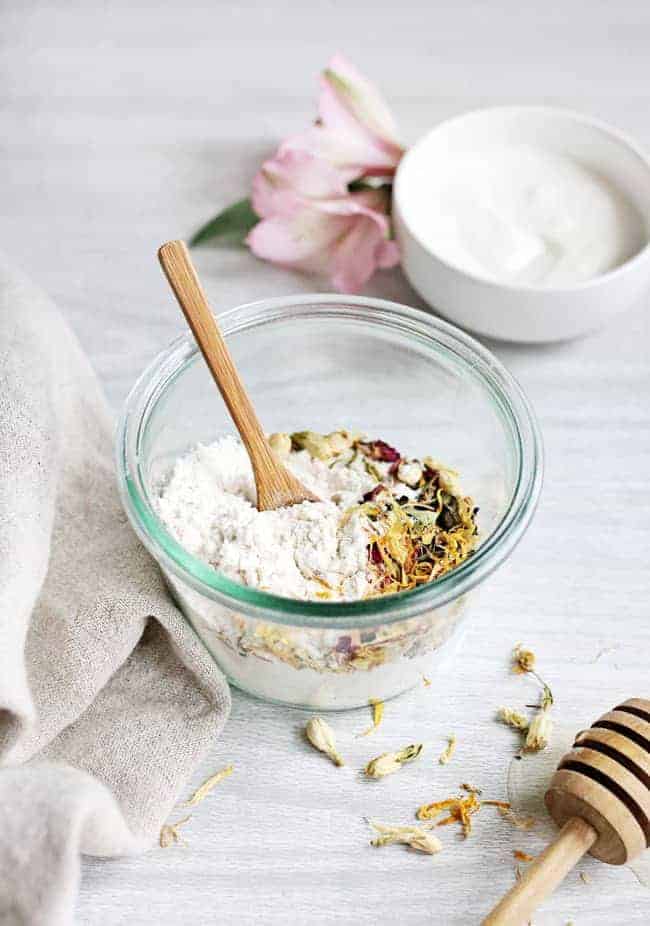 You may have already heard about the benefits of rice water for skin, but I'm personally convinced that rice flour is one of the best-kept beauty secrets around. Rice flour has long been used to brighten and whiten skin discoloration (a must if you suffer from occasional breakouts and post-inflammatory hyperpigmentation).
What I love most about rice flour is that the grain is so fine that it's almost like getting a microdermabrasion treatment at the spa.
This post was medically reviewed by Dr. Jennifer Haley, a board-certified dermatologist with extensive experience in medical, cosmetic, and surgical dermatology. Learn more about Hello Glow's medical review board here. As always, this is not personal medical advice, and we recommend that you talk with your doctor.
165