As an esthetician, I encourage all my clients to thoroughly remove their makeup each and every night before bedtime. There are certainly plenty of products on the market for this, but it can easily be done with a DIY makeup remover. Plus, you probably already have the ingredients at home to make it. Store-bought makeup-removing wipes are super convenient, but can get expensive, and luckily those are easily made at home as well.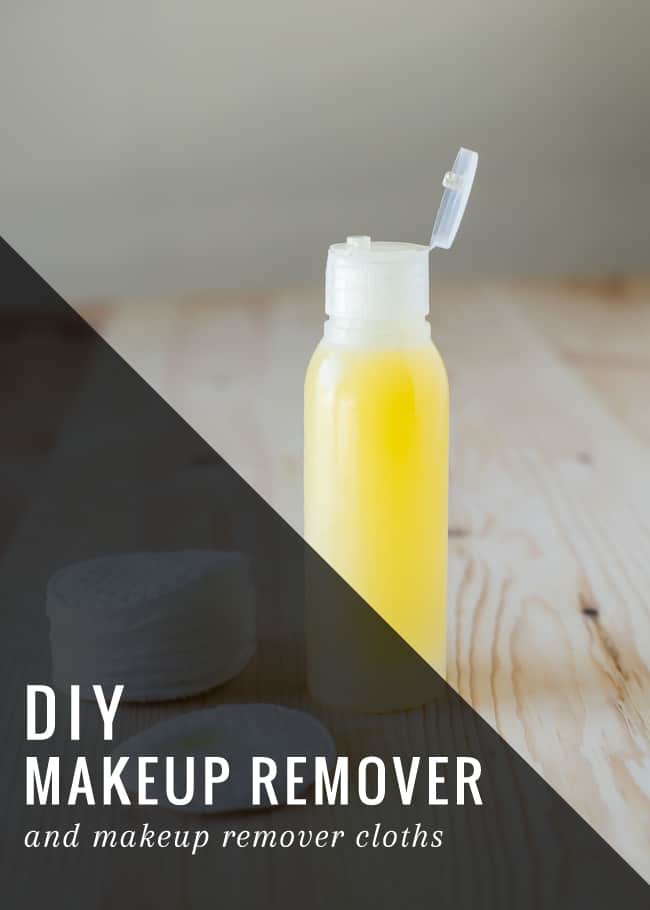 Sleeping in makeup can clog your pores, make you more susceptible to eye infections and contribute to premature aging. Make sure you're removing your makeup—and saving money while doing it—with these simple recipes.
DIY Makeup Remover
For the solution itself, just combine the witch hazel, oil and water in a bottle and shake before each use. Use a round cotton pad or cotton ball soaked with the remover to remove makeup.
DIY Makeup Remover Wipes
To make pre-soaked wipes you'll want to add a drop or two of tea tree oil in order to keep bacteria away. Take a roll of paper towels and cut the roll in half cross-wise. Using an airtight container, place one half of the cut roll into the container and pour the solution over the roll. If you need to increase the amount of solution to cover the wipes, keep the 1:1:1 ratio of the three ingredients above, and add 1-2 more drops of tea tree oil per batch.
The cardboard tube should easily come out once the solution is soaked through the paper towels. Flip the paper towel roll over in the container to make sure the other side of the roll is also soaked. Keep the lid on the container until needed, and pull wipes from the center of the roll. Use the wipes to remove eye makeup before climbing into bed!
Photos by Lindsey Rose Johnson
76