Using Geisha beauty secrets that date back centuries, this matcha green tea face mask and salted cream body scrub will rejuvenate your skin without needing a drop of nightingale poo (or any other unsavory traditional ingredients).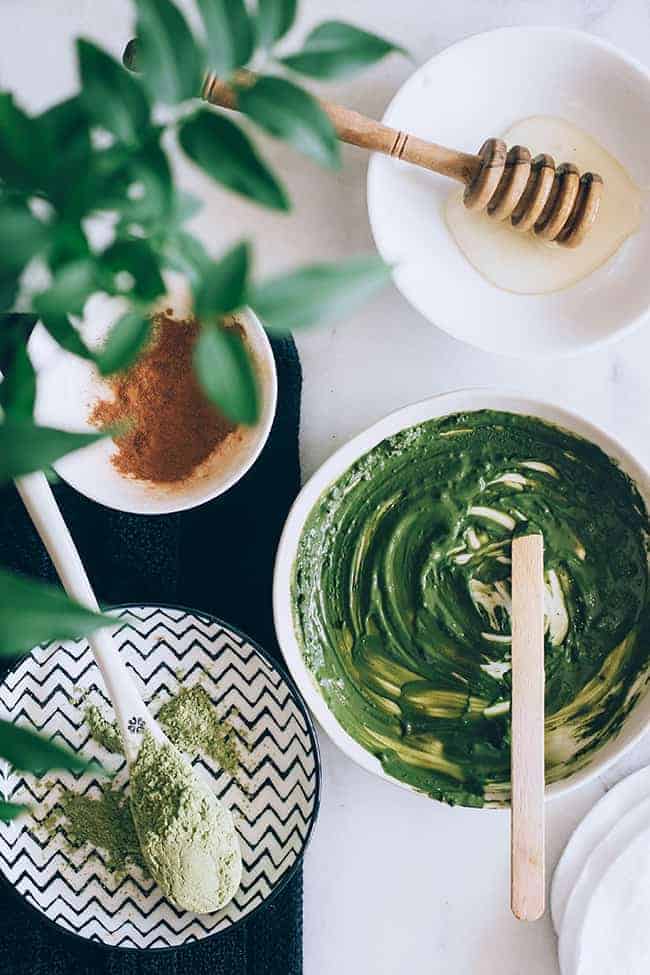 My curiosity for all things Geisha started when I visited Japan on a student exchange. Part of me was stunned by the extent that these living artworks went in the name of beauty and another part of me wanted to know all their secrets.
Yes, apparently the Geishas used nightingale poo to exfoliate the skin, but I suspect it might hold the world record for being the worst-smelling beauty treatment of all time, so I prefer to use other options.
Green tea, on the other hand, is all-round awesome. It is seriously one of the best things to put on our faces in summer. Its fancy-pants polyphenols help protect the skin from the sun, while the catechins go forth and fight aging and sun damage. See what I mean – there's a lot to love. And drinking green tea holds many of the same benefits for your skin and health from the inside out.
Matcha Green Tea Face Mask
Matcha is the big daddy of the green tea world. This bright green powder contains 10 times the nutrients of other teas and as such, it's honored in Japanese tea ceremonies. Honey soothes, cinnamon stimulates blood flow, while sandalwood essential oil nourishes, making this combination a wonderful skin rejuvenator.
GEISHA SALTED CREAM BODY SCRUB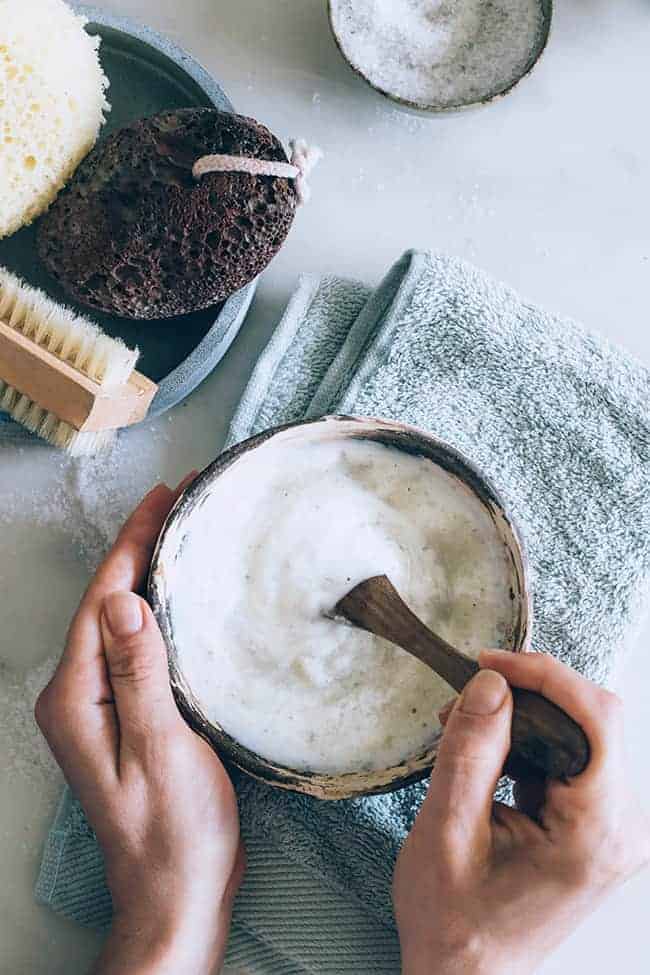 Cream is a special treat for the skin. The lactic acids and fats nourish, improve texture and are thought to stimulate collagen production. Vanilla not only smells heavenly; it is a great skin healer and protector.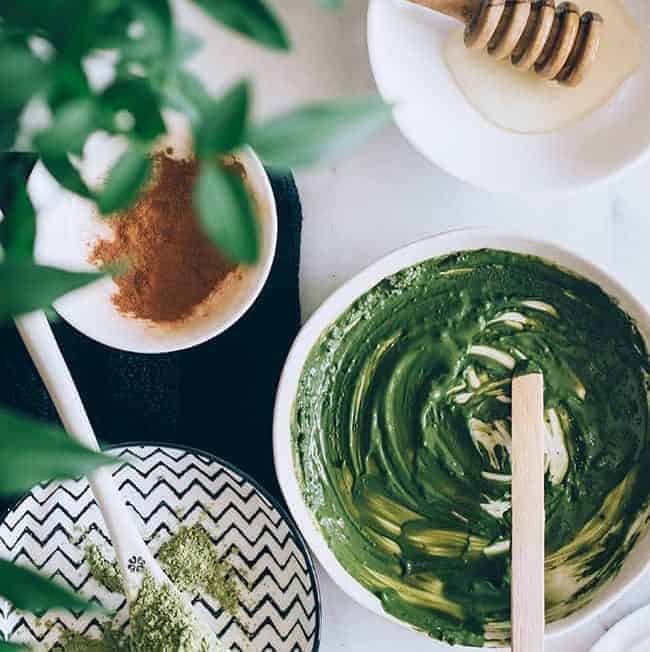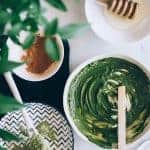 Print
Matcha Green Tea Facial + Salted Cream Scrub
Rejuvenate with a homemade facial that includes a matcha green tea face mask and salted cream body scrub.
Instructions
Matcha Green Tea Facial
Mix in a bowl, adding the water slowly until you reach a consistency thick enough to apply.

Apply to face (avoiding the eye area) and neck and relax for 20 minutes. Rinse off, tone and moisturize.
Salted Cream Scrub
Mix all the ingredients together in a small bowl.

In the shower, apply salted cream scrub in vigorous circles all over the body. Rinse off and quickly check how soft the skin is. Reapply to any areas that may have been missed or need a little extra help, like elbows and knees.
This post was medically reviewed by Dr. Jennifer Haley, a board-certified dermatologist with extensive experience in medical, cosmetic and surgical dermatology. Learn more about Hello Glow's medical review board here. As always, this is not personal medical advice and we recommend that you talk with your doctor.
Photos by Ana Stanciu
120