As much as we love concealer to cover up tired eyes or a little blush for rosy cheeks, what we really, really love is makeup remover. It may not sound very glamorous but it's so important!
If you're using makeup and not removing it completely before going to bed, you're not doing yourself any favors. Sure, you earn 30 seconds of extra sleep now, but is it really worth it? We think not! Keeping makeup on overnight can cause breakouts and fine lines–not to mention dirty pillowcases.
To make your life a little easier, we've rounded up some excellent natural makeup removers which you can make at home or buy. 
1 / 7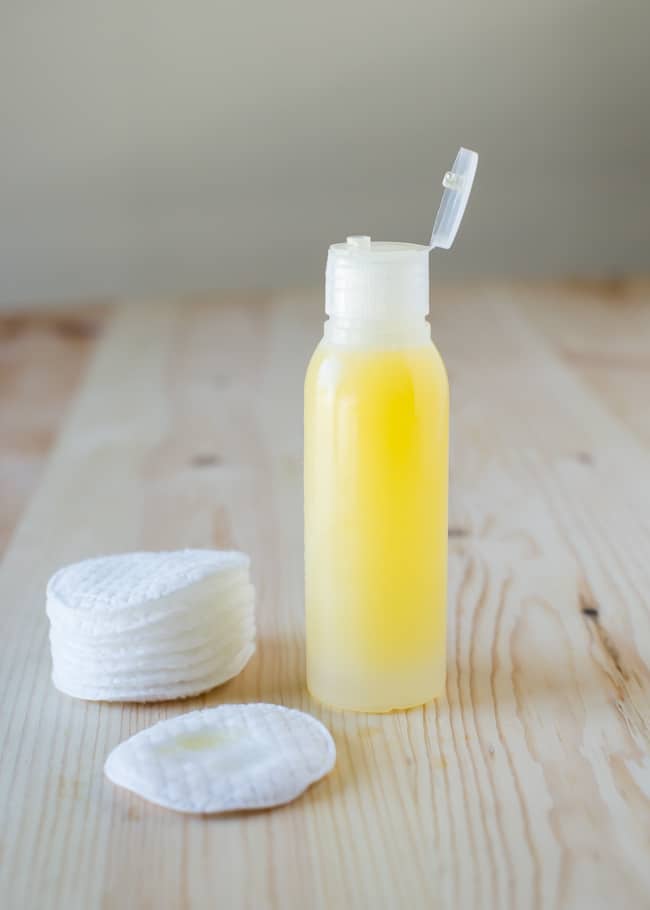 Not only is it easy to make your own makeup remover with witch hazel and oil, but you can also make your wipes!
DIY Makeup Remover + Wipes from Hello Glow
7