This is a sponsored post written by me on behalf of Traditional Medicinals. All opinions are 100% my own.
The week or so before your period can be rough. Many of us are all too familiar with the hormonal aches and pains that come with PMS, like bloating, irritability, acne (a personal favorite) and headaches, and we'll do practically anything to dull the pain.
While I used to reach for over-the-counter painkillers to drown out the symptoms, now I reach for this Moontime Elixir instead. Made with raspberry leaf and nettle, this elixir gives your body a vitamin and mineral boost to support healthy menstruation, soothe your spirit and calm menstrual cramps.*
How to Make a Moontime Elixir
Our bodies use a lot of the vitamins and minerals we get from food to help boost our immune systems, heal wounds and control our hormones. That's why PMS can sometimes be a reflection of your overall health as well as your diet. If your diet is lacking and your hormones are out of whack, increasing important vitamins and minerals before and during menstruation can help lead to healthier, less painful periods.
I whole-heartedly believe that an ounce of prevention is worth a pound of cure. That's why I always keep a few boxes of Traditional Medicinals Raspberry Leaf and Nettle Leaf teas in my pantry to sip throughout the month. I have tried other brands in the past, but I always come back to Traditional Medicinals because they use only the highest quality herbs sourced from native habitats to maximize the active compounds in each tea bag. They also thoroughly test their herbs for purity and potency so you know they work.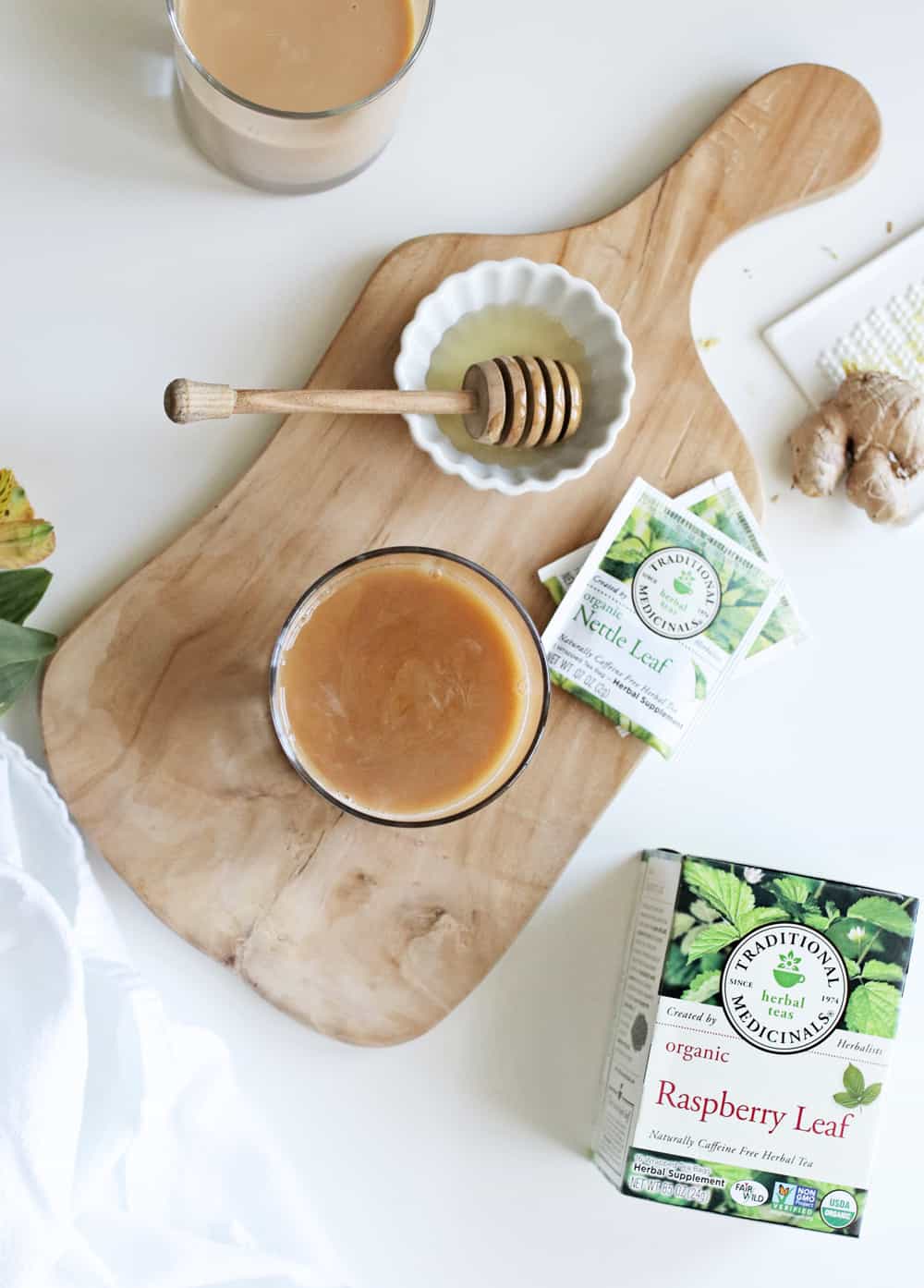 And as if that weren't enough, Traditional Medicinals goes to great lengths to make sure their teas are organic and their tea bags and strings are Non-GMO Project Verified. This is super important for hormonal health because some of the chemicals found in fertilizers, pesticides, and plastics are believed to be endocrine disruptors. To make matters worse, when soaked in hot water those chemicals quickly leach into your teacup leaving you with a toxic brew. Gross.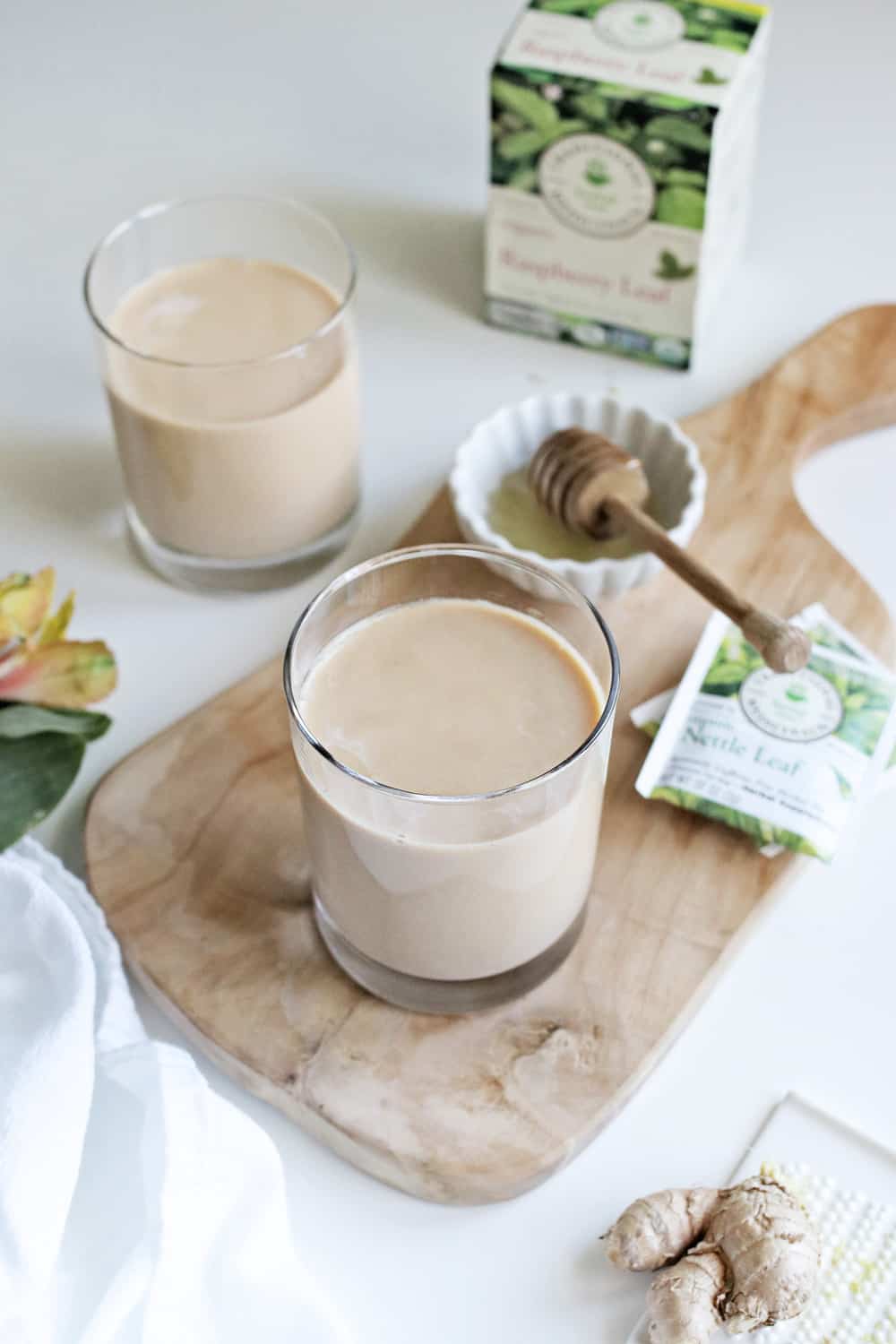 Despite my best efforts to head-off PMS, some months I just feel tired, crampy and irritable. That's when I reach for this soothing Moontime tea blend. Here's how it works:
Raspberry Leaf
Raspberry leaf is an astringent herb featuring tannins that have a toning effect on the uterus, which help soothe menstrual cramps.*
Nettle Leaf
Nettle has many nurturing qualities and is often used as a spring tonic. Not only does it support overall wellness, but it is especially helpful at promoting joint health.*
Ginger Root
This tasty root has digestive benefits and warming properties to promote circulation.* Plus it gives your elixir a spicy flavor that helps balance the earthiness of raspberry leaf and nettle.
Raw Honey
Unpasteurized honey is a great source of antioxidants, enzymes, vitamins and minerals that your body might be lacking.
I usually buy my Traditional Medicinals Raspberry Leaf and Nettle teas at my local health food store because they carry a huge selection. But I have also seen them at Kroger, Target, and Whole Foods. If I plan to drink a lot of a specific tea or I can't find a certain flavor, I will sometimes buy it from the Traditional Medicinals website directly. It's super handy having several boxes on hand so I never run out.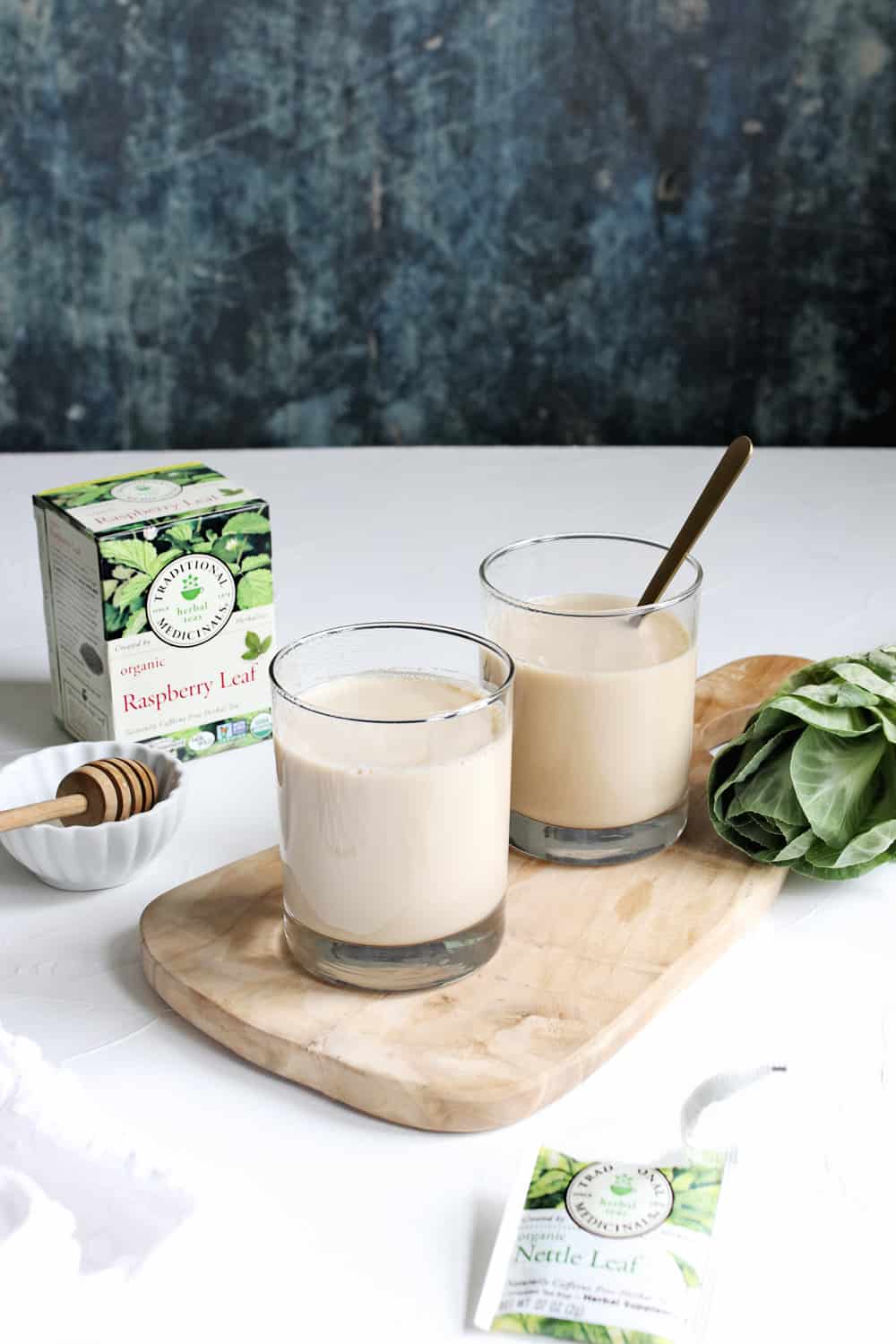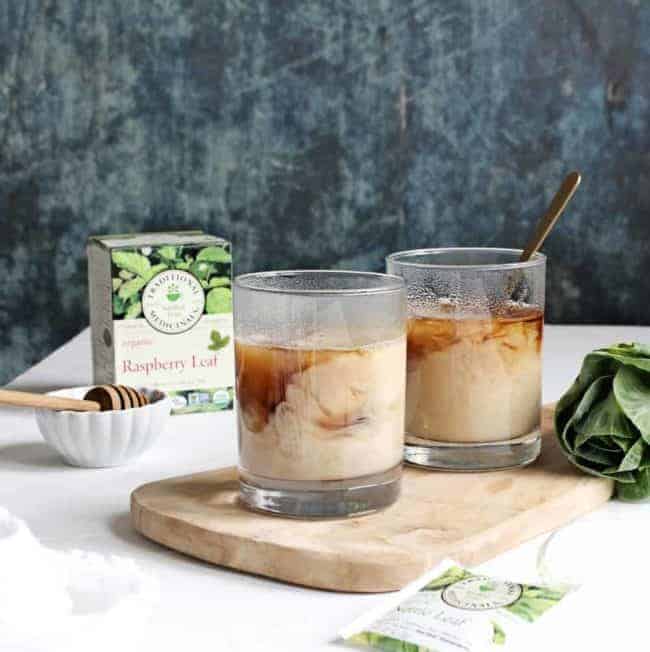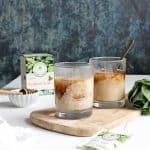 Print Recipe
Moontime Elixir
This raspberry leaf Moontime Elixir gives your body a vitamin and mineral boost to support healthy menstruation, soothe your spirit and calm menstrual cramps.
Ingredients
8

ounces

filtered water

1

Traditional Medicinals Raspberry Leaf tea bag

1

Traditional Medicinals Nettle Leaf tea bag

1

teaspoon

finely chopped ginger root

Raw honey to taste
Instructions
Place ginger root and tea bags in a cup.

Pour freshly boiled water over the tea bags and let steep for 10 minutes.

Remove the tea bags and strain out the ginger using a mesh strainer. Add honey to taste.
Notes
Drink daily to support hormonal health.
*These statements have not been evaluated by the Food and Drug Administration. This product is not intended to diagnose, treat, cure, or prevent any disease.
This post was medically reviewed by Dr. Kimberly Langdon, M.D., a university-trained obstetrician/gynecologist with 19-years of clinical experience. Learn more about Hello Glow's medical review board here. As always, this is not personal medical advice and we recommend that you talk with your doctor.
39