By now you've heard lots about the beauty benefits of drinking tea. But those tea bags hiding out in your cupboard have tons of home remedy and beauty uses, too. Packed with antioxidants, tea can help combat signs of aging and protect against sun damage. Here are seven ways to get naturally gorgeous with tea.
7 Homemade Tea Beauty Recipes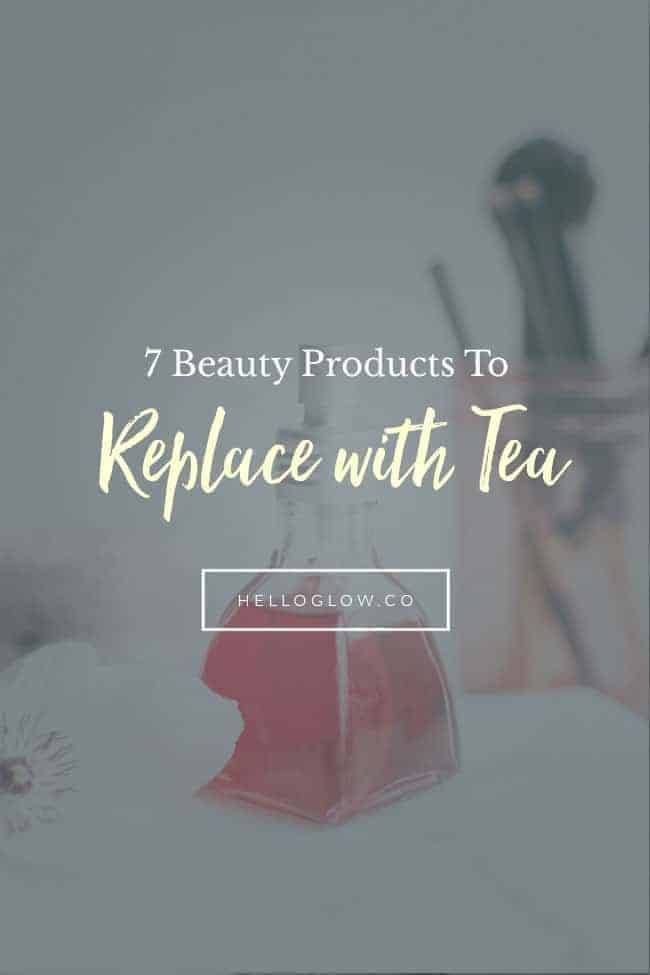 1. Get glowing with a hibiscus tea toner
Hibiscus is known for its ability to cleanse, tone and balance the skins delicate pH. Hibiscus is rich in alpha hydroxy acids that naturally exfoliate and amino acids that provide a tightening effect to the skin without stripping the natural (sebum) oils.
The tea also has a high vitamin C content, which helps fight the signs of aging. Combine 1/4 cup cooled hibiscus tea with 1/4 cup witch hazel and spritz away. Or try this version that includes an extra dose of skin brightening vitamin C.
2. De-puff eyes with chamomile tea
Harness the anti-inflammatory and anti-microbial properties in chamomile by placing a cool, moist tea bag over each eyelid. Chamomile is used to treat maladies all over the body so no surprise that it also revives tired, puffy eyes and reduces redness.
It can also provide relief for conjunctivitis and pink eye. Don't have chamomile? Reach for a green or black tea bag for a caffeinated kick to reduce swollen eyes.
3. Ice a pimple with green tea
Brew 1 cup of green tea, let it cool and pour the tea it into an ice cube tray. Add slices of ginger if desired. When you get a zit, use a cube to reduce the pain and swelling. Apply an ice cube for 30 seconds and let the green tea help the redness.
4. Clear pores with a black tea steam
Steam is a wonderful way to loosen dirt and open pores. If you have oily skin, a black tea steam will tighten and clean your sensitive face. It should be done once a week for optimum benefits.
5. Rejuvenate skin with a matcha facial
Matcha is the big daddy of the green tea world. This bright green powder contains 10 times the nutrients of other teas, and it can protect against collagen breakdown and UV damage.
Honey soothes, cinnamon stimulates blood flow, while sandalwood essential oil nourishes, making this matcha facial a wonderful skin rejuvenator.
6. Brighten hair with a rooibos tea rinse
Red hair can be so beautiful, and yet so hard to maintain at the same time. To brighten your red, brew 3-5 rooibos tea bags or a comparable amount of loose leaf tea for each cup of water. Cool completely and pour over your hair. Leave on for up to 30 minutes, rinse and style as usual. Try black tea for brunettes and chamomile for blondes.
7. Soothe a headache with peppermint tea
Brew a cup of peppermint tea and pour over ice. Soak a washcloth in the iced tea. Squeeze out the excess tea and place over your forehead and eyes for 10-15 minutes.
22