Everything we put on our skin is absorbed by our bodies, but sometimes we forget to think about something most of us apply everyday—makeup! If you're thinking of going greener, this homemade makeup round-up has some super easy recipes and great chemical-free options to cover all your needs! Ready to make the switch? Read on!
Jump to: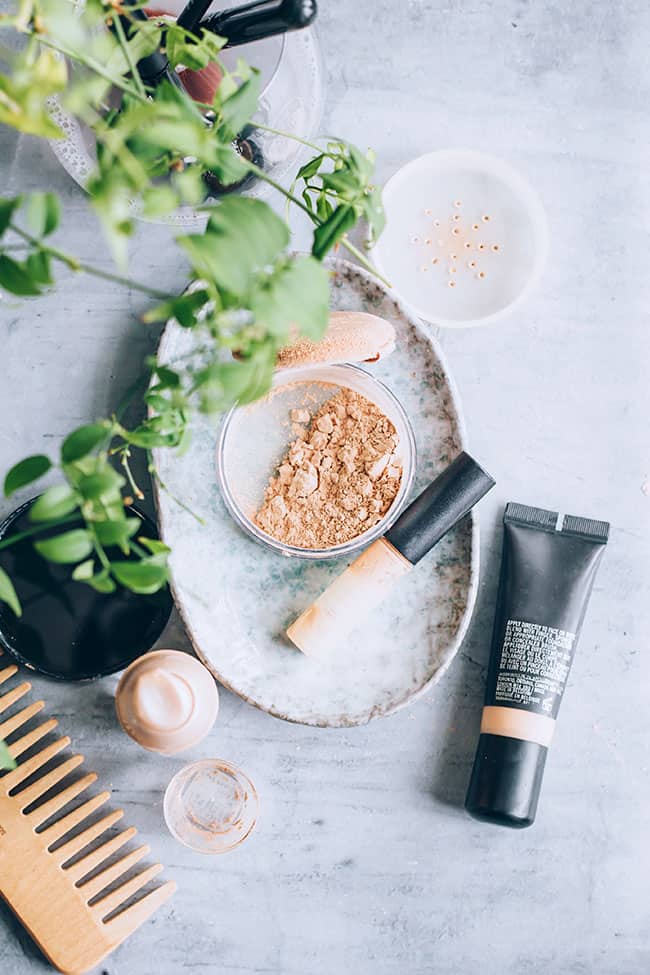 It's time to detox your products for toxin-free options that are made without harsh chemicals like parabens, sulfates, and phthalates. Or another option (the safest, cheapest and greenest!) is to make homemade makeup with these easy recipes and formulas.
1. Clean Foundation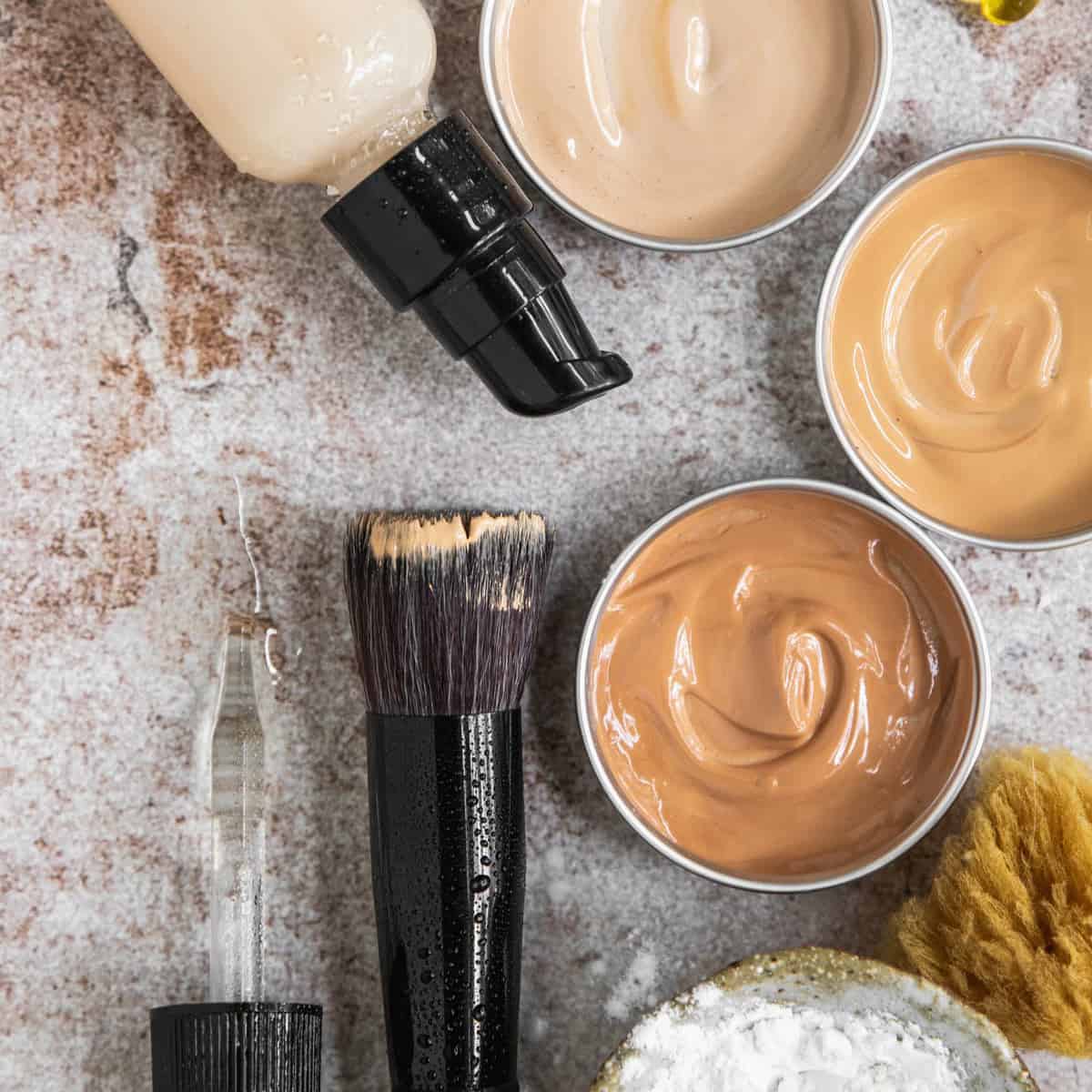 You know the story well: you found a shade of foundation that perfectly suits your skin tone and simply refuse to let it go. After all, you've been through so many samples and stores!
But know that switching to natural foundation will save your skin from potentially toxic ingredients, and at the same time, you'll get more nourishment and protection from the oils and butters it's formulated with.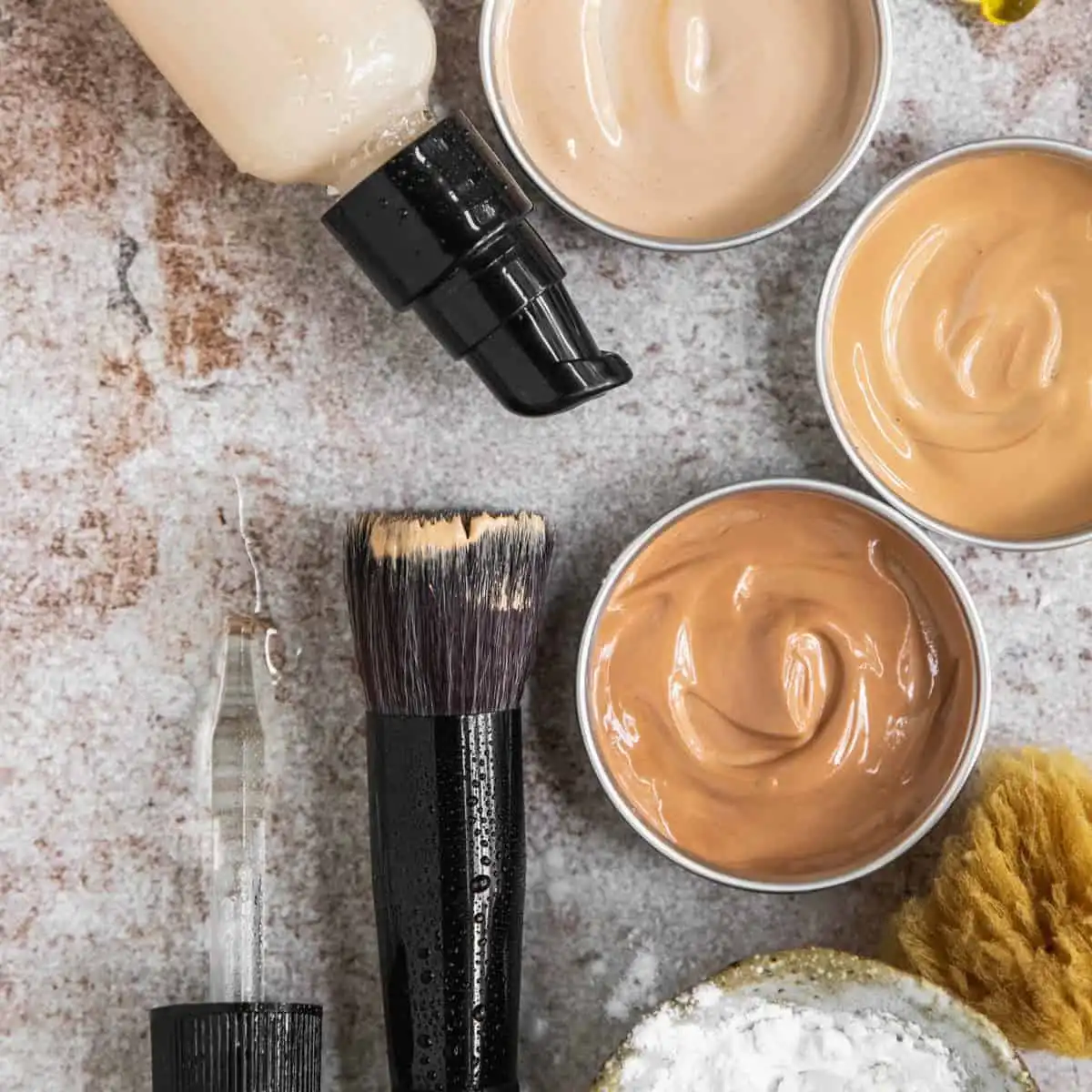 2. Clean Lipstick + Lip Gloss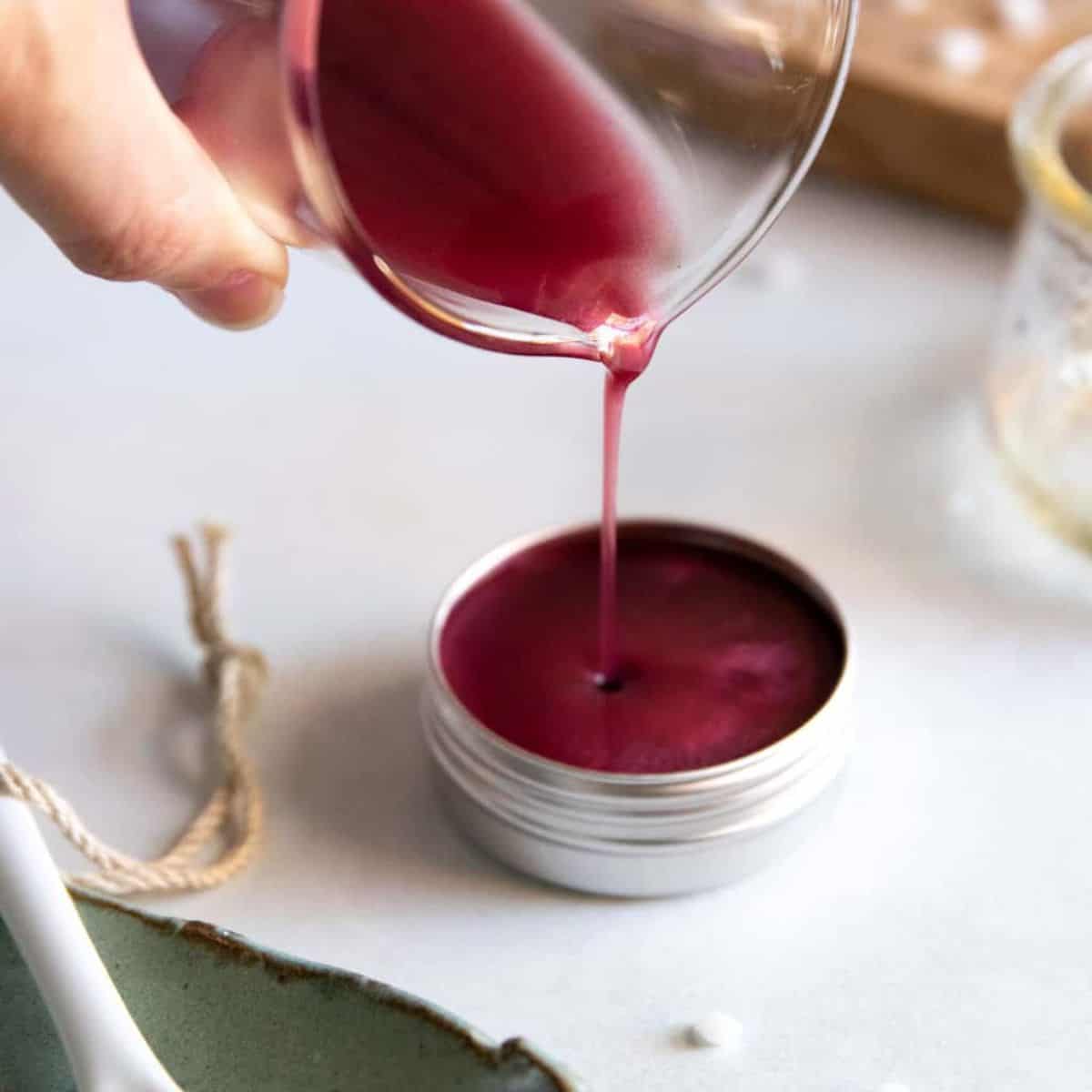 While some of these ingredients used to be crucial to the product, thanks to technological advancements, companies can now formulate long-lasting, hydrating lipstick and lip liner using only natural, organic dyes and oils. Read our guide to natural lipstick or for a lighter option, try homemade lip gloss or a hydrating lip oil.
3. Clean Eyeliner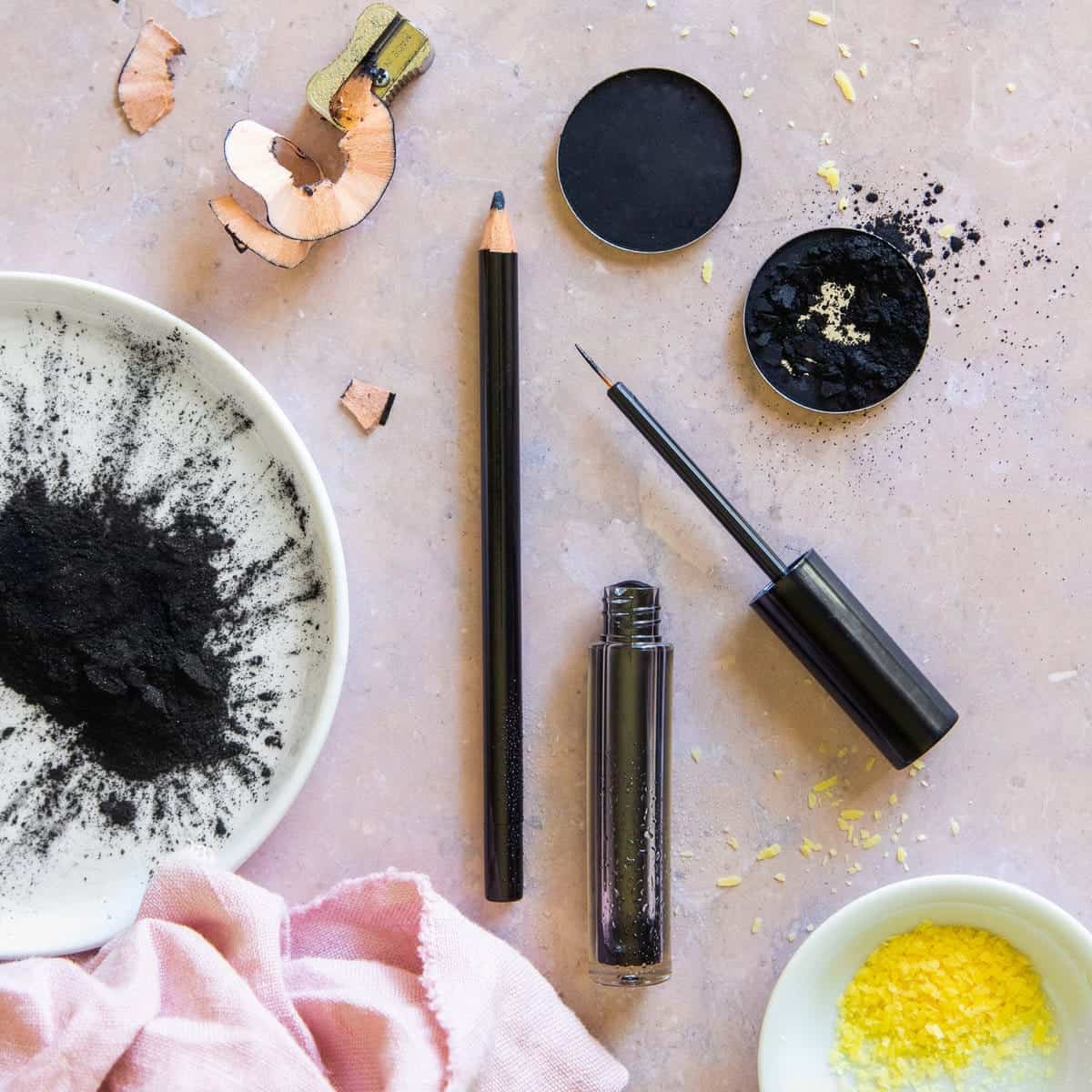 A dark line over the eyelids has long been a beauty staple and it's a trend that never seems to fade. However, lots of eyeliners get their dark pigment from unsafe ingredients such as carbon black, which has been linked to cancer [source].
Additionally, they might use parabens, phenoxyethanol, or other toxic ingredients to obtain the coveted smudge-free line. Switching to a natural eyeliner options or using eye shadow are both valid alternatives.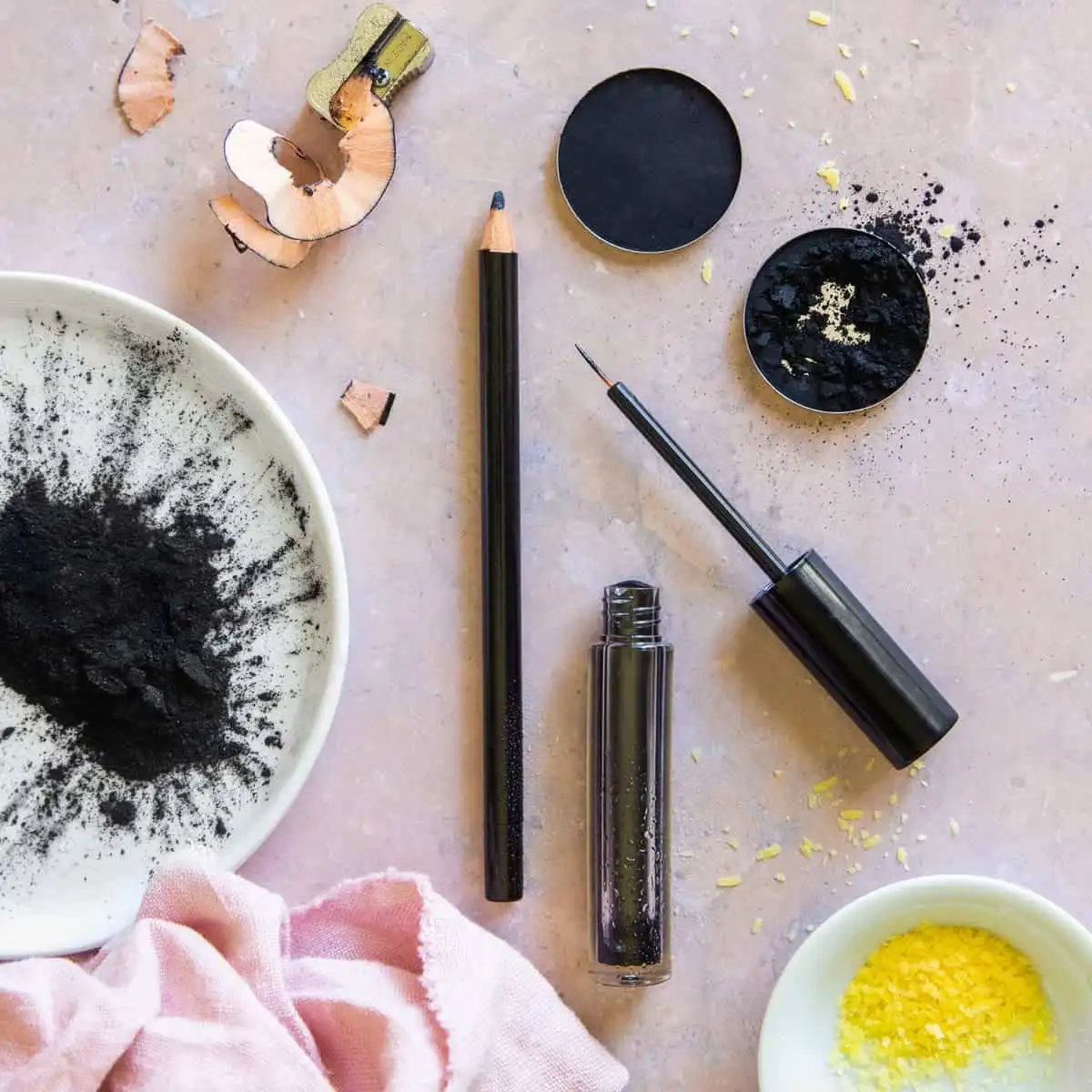 4. Clean Eye Shadow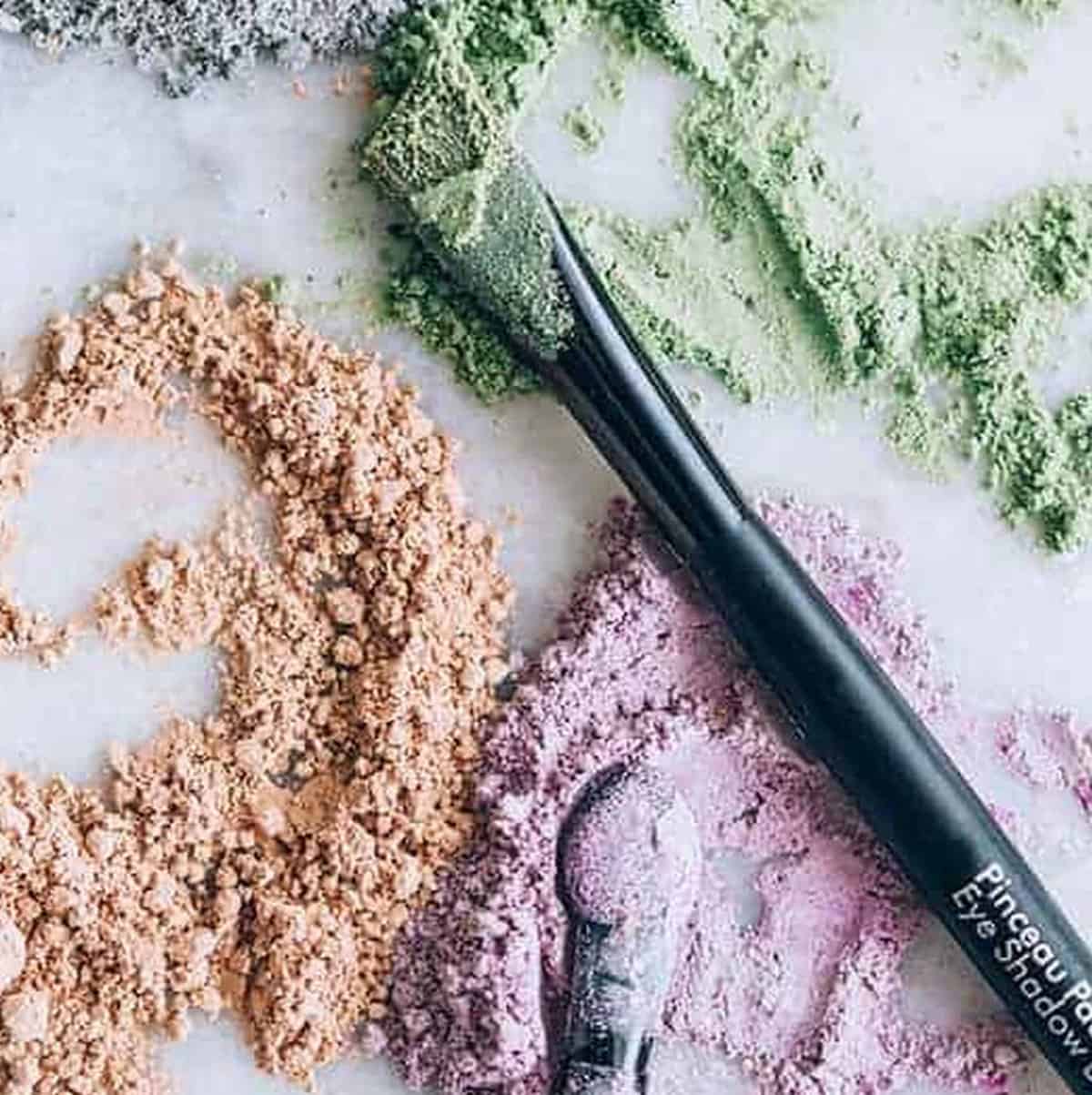 Just like blush, conventional eye shadow is often formulated with talc. This doesn't just give the product a chalky appearance—it has potentially negative effects on your health, too.
On the bright side, eye shadow is one of the easiest makeup products to DIY, and you can use beetroot, charcoal or spirulina powders to make your own.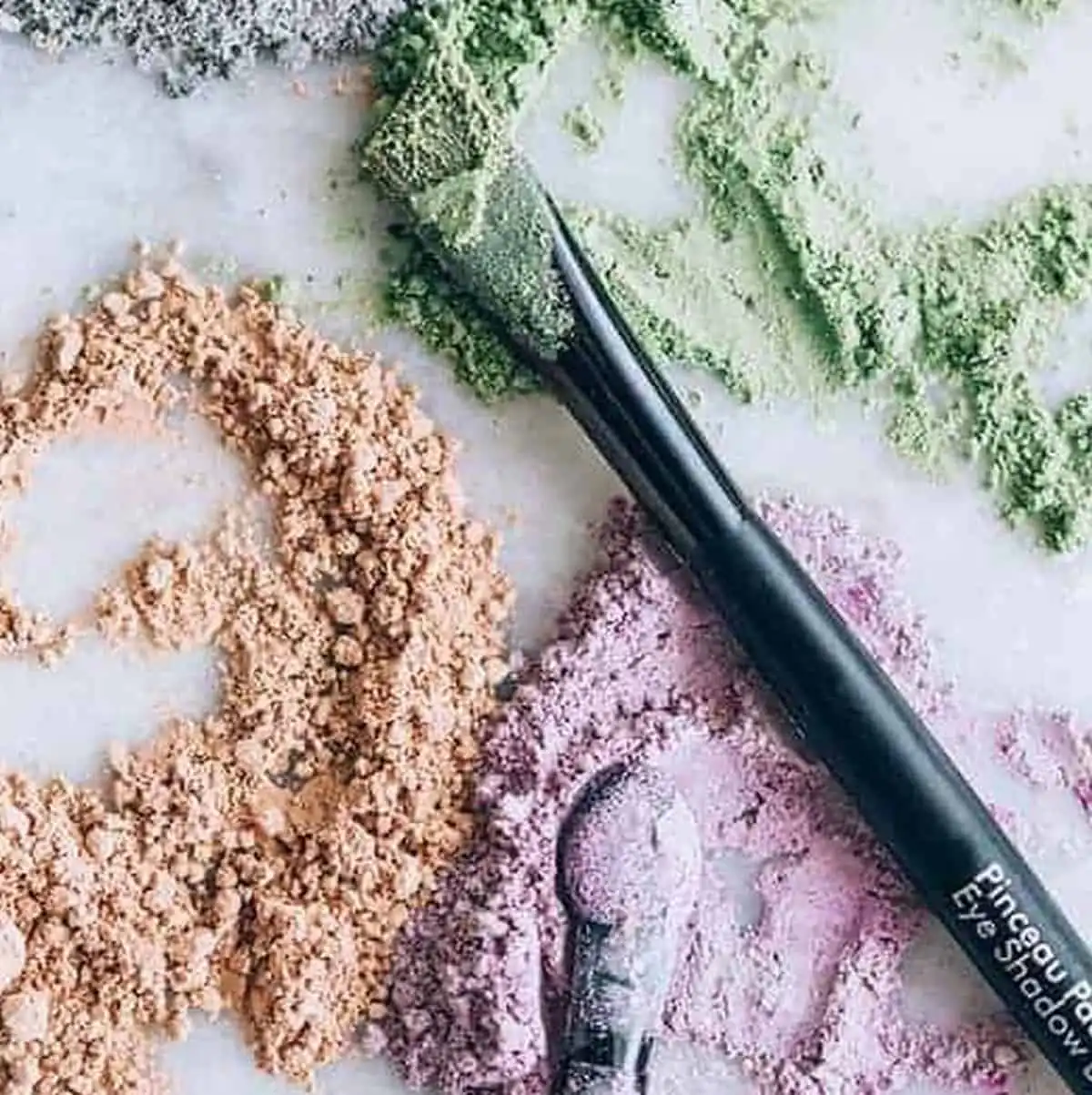 5. Clean Mascara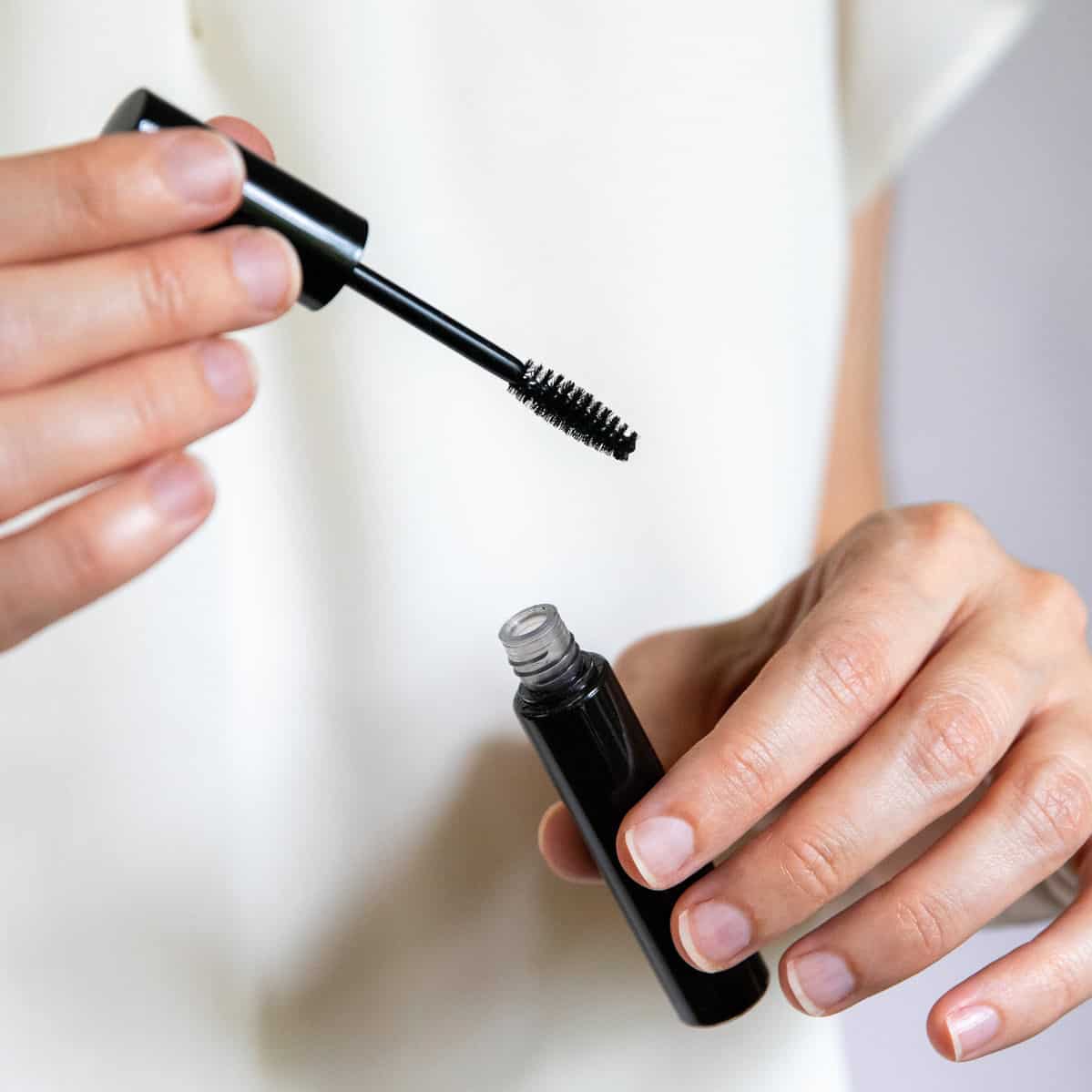 For a beauty product applied to such a vulnerable area, mascara has more toxic ingredients than you would imagine. Lean what to look for in clean mascara in our guide to natural mascara and get our fave products to make your eyes pop without the nasty chemicals. Or learn how to make your own mascara from natural ingredients.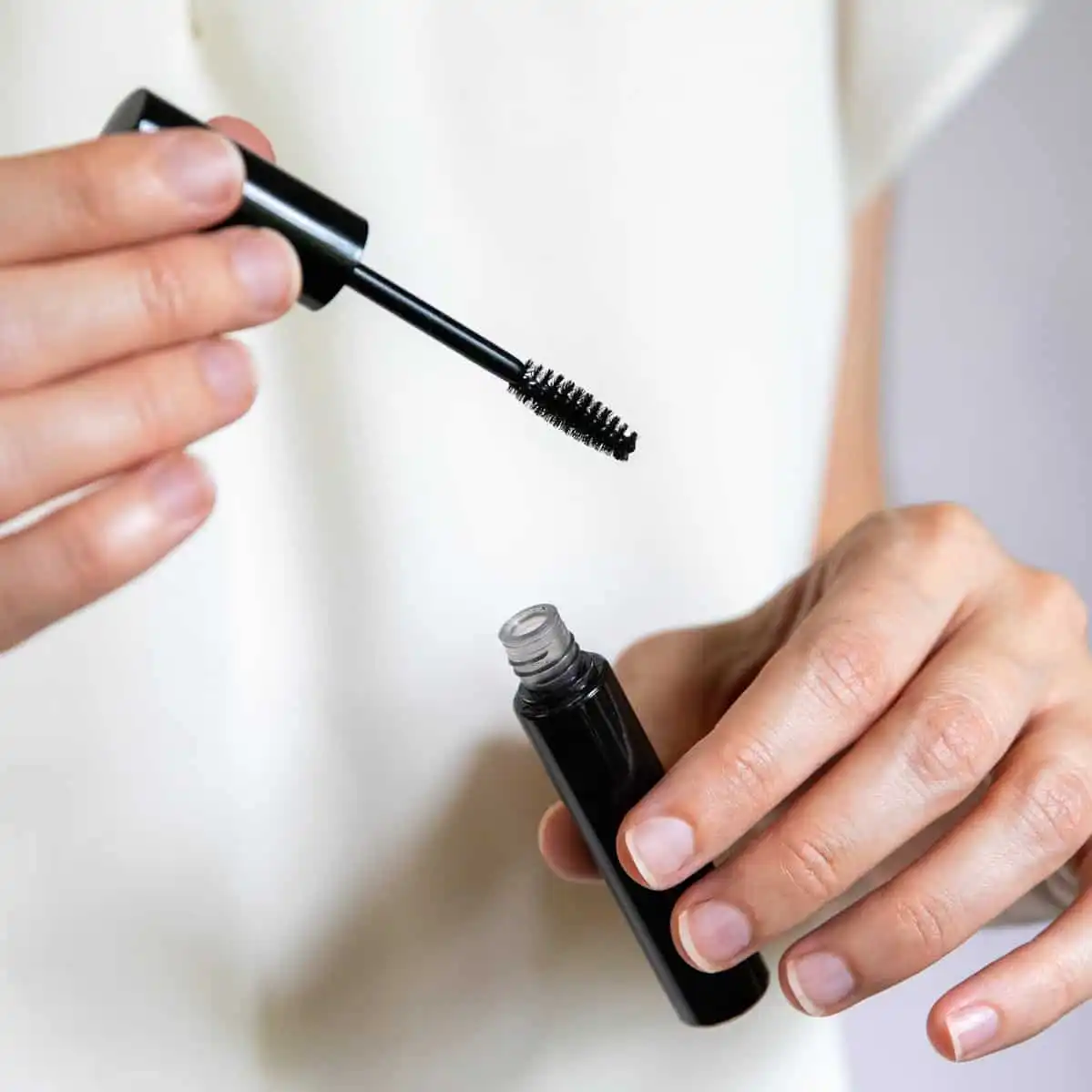 6. Clean Blush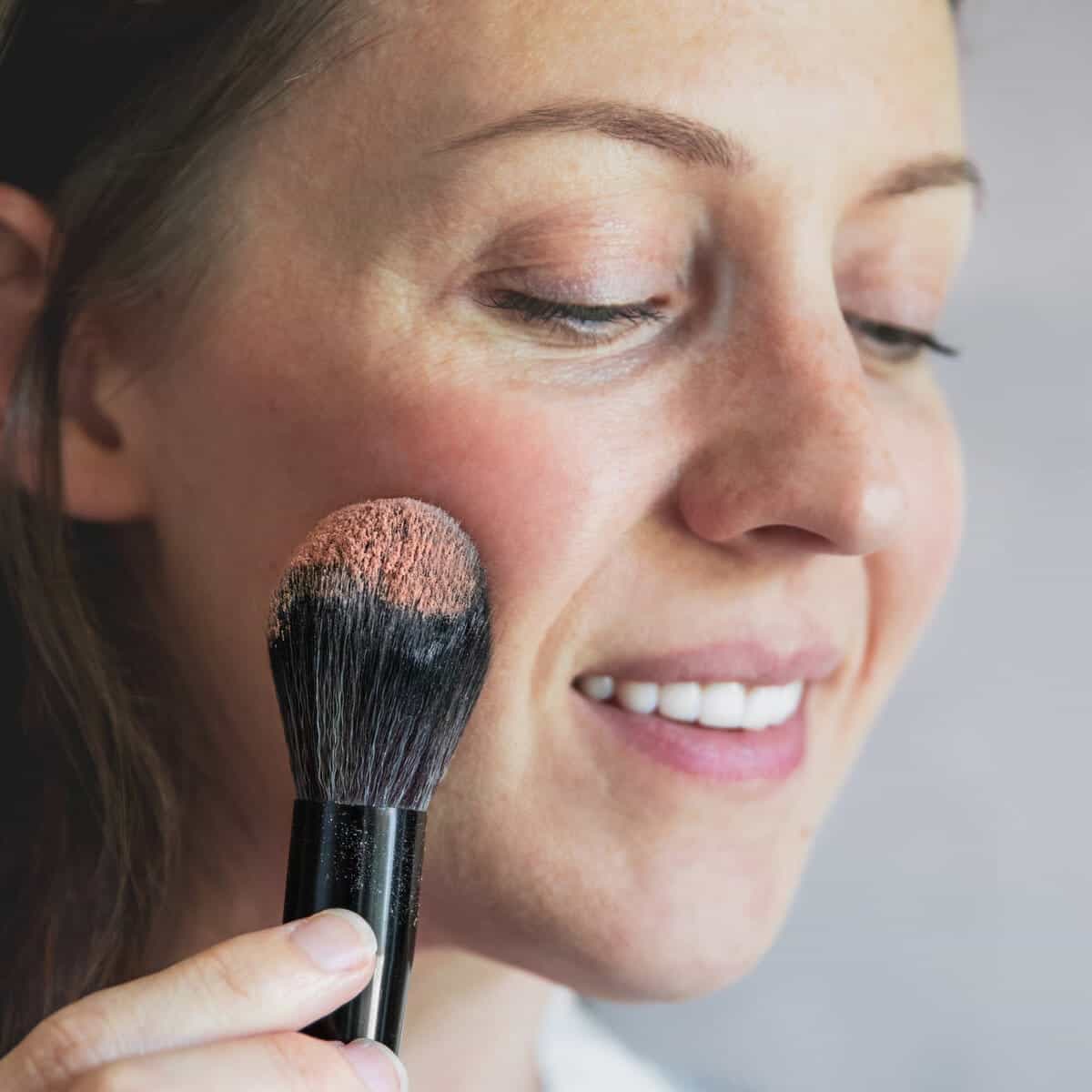 Blush is often overlooked, but it can be so effective in bringing life to the cheeks, especially during winter! Conventional blush often contains talc, an ingredient which has been linked with ovarian cancer [source], and that's just one of many nasty components to the pink and peachy powders we're used to.
Switching to natural or homemade blush might mean more subtle hues, but also one less source of toxic chemicals to worry about. For a liquid version, try this beet cheek stain.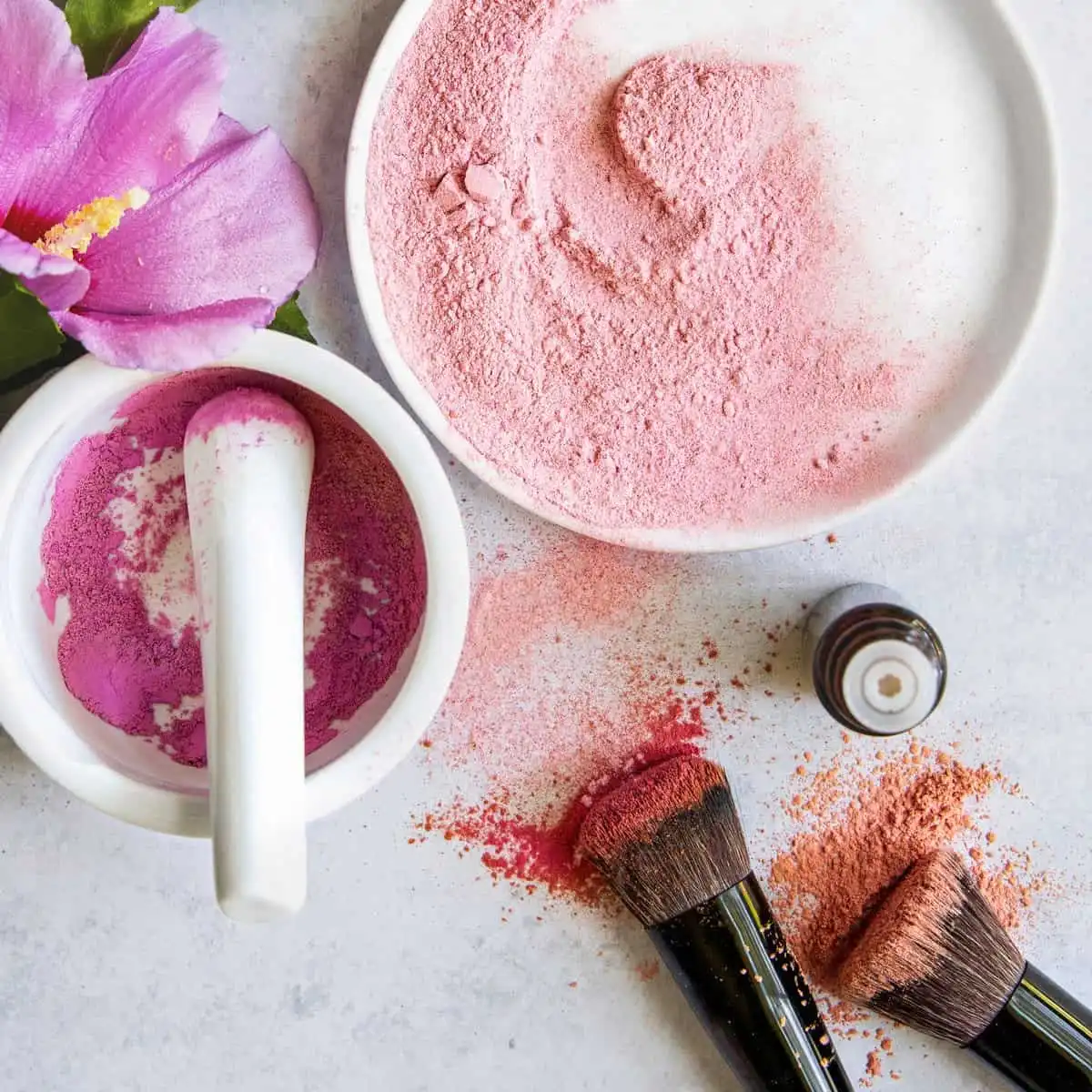 7. Clean Highlighter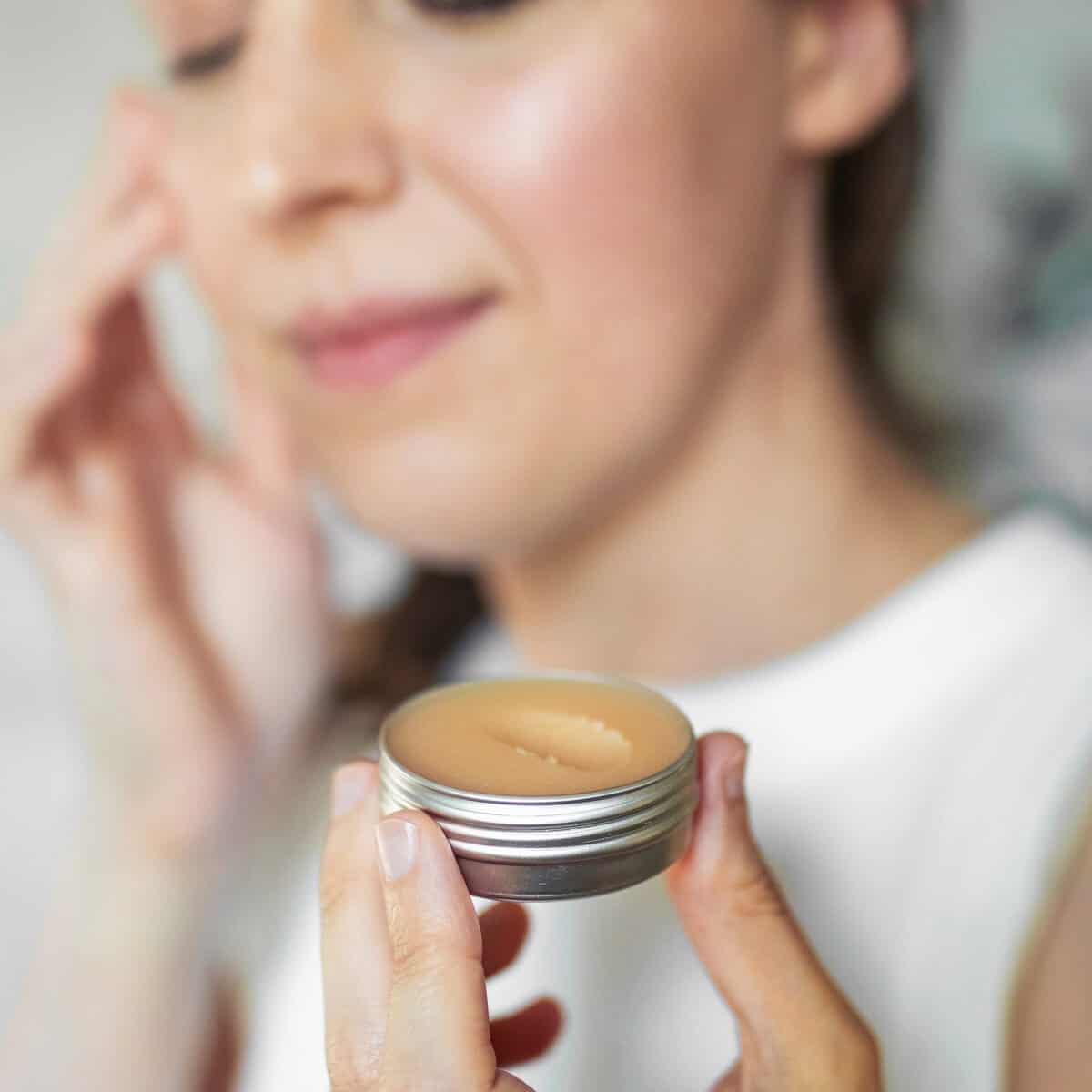 If you're Gen X or Millennial, you probably came of age without highlighter and contour, and were perfectly fine without it. But let's be honest: there's no other makeup item than can enhance your skin tone and attract light like highlighter does!
But the ingredients in some highlighters are less than satisfactory: a few years ago, a product had to be recalled after it was revealed it contained asbestos. That's right, the poisonous minerals [source] commonly used in construction in the 70s. Just to be safe, you should consider a clean or even homemade highlighter in your makeup drawer instead.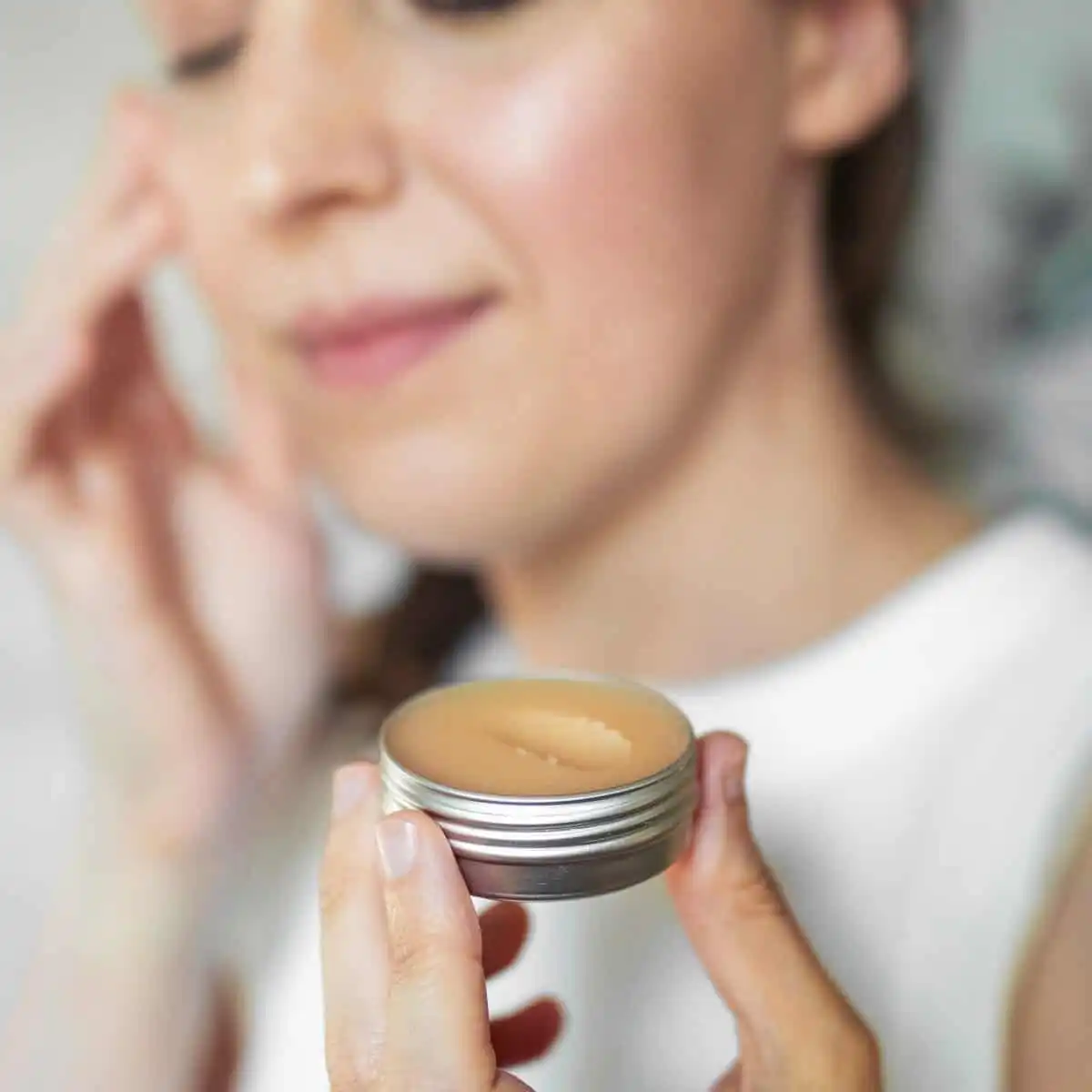 8. Clean Bronzer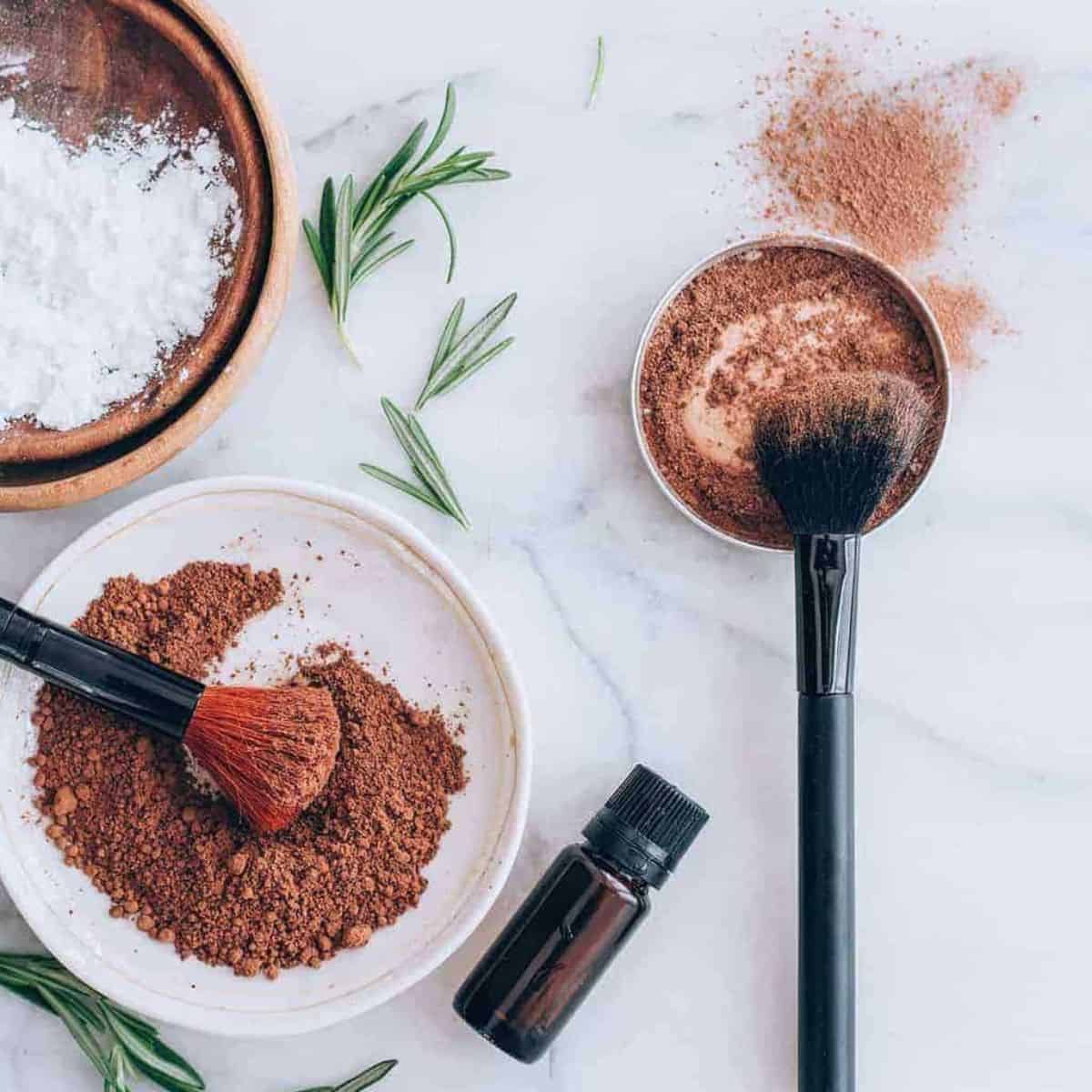 It's official: due to a plethora of health concerns [source], tanning is out. But what to do when you still want that sun kissed look? You self-tan and use bronzer, of course!
And while we understand the ease of buying your contour from your favorite clean makeup brand, we can't help but recommend the homemade version, too: it's literally just cocoa and arrowroot powder mixed together!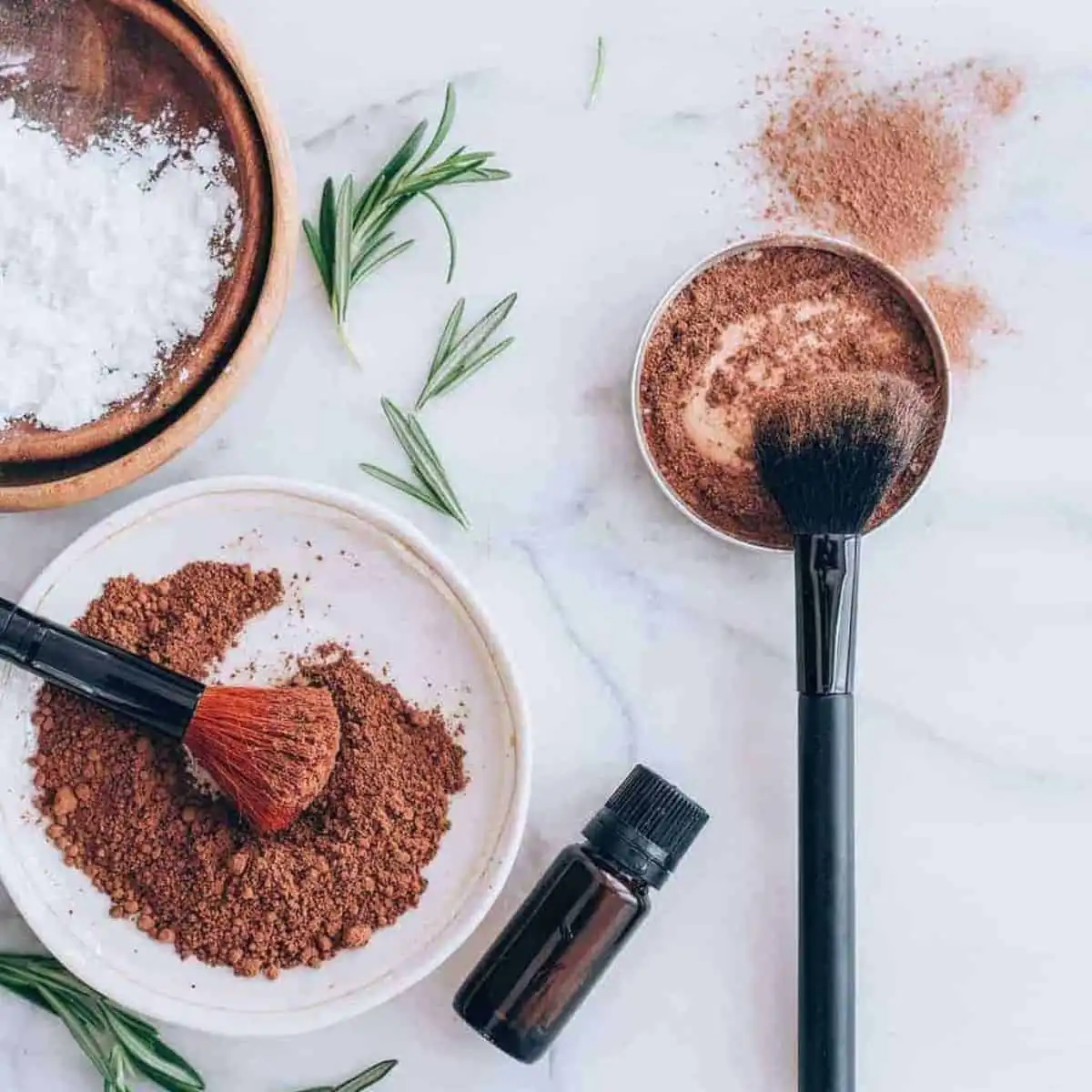 9. Clean Makeup Remover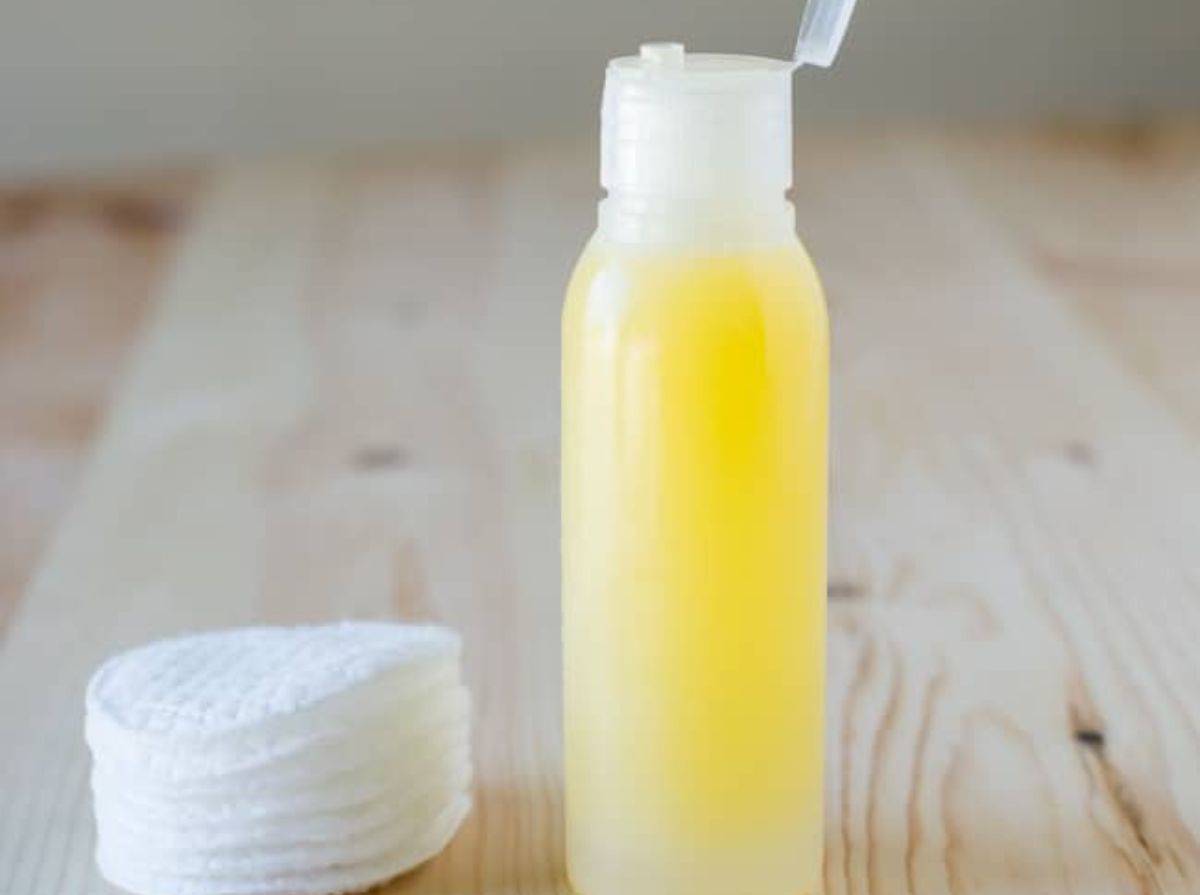 Everyone knows the most important step in a healthy makeup routine is removing your makeup at the end of the day. Surely you don't want leftover eyeliner aging your eyes or traces of foundation preventing your skin from breathing during the night.
You also don't want to use makeup remover that does more harm than good, so opt for something as simple as coconut oil instead.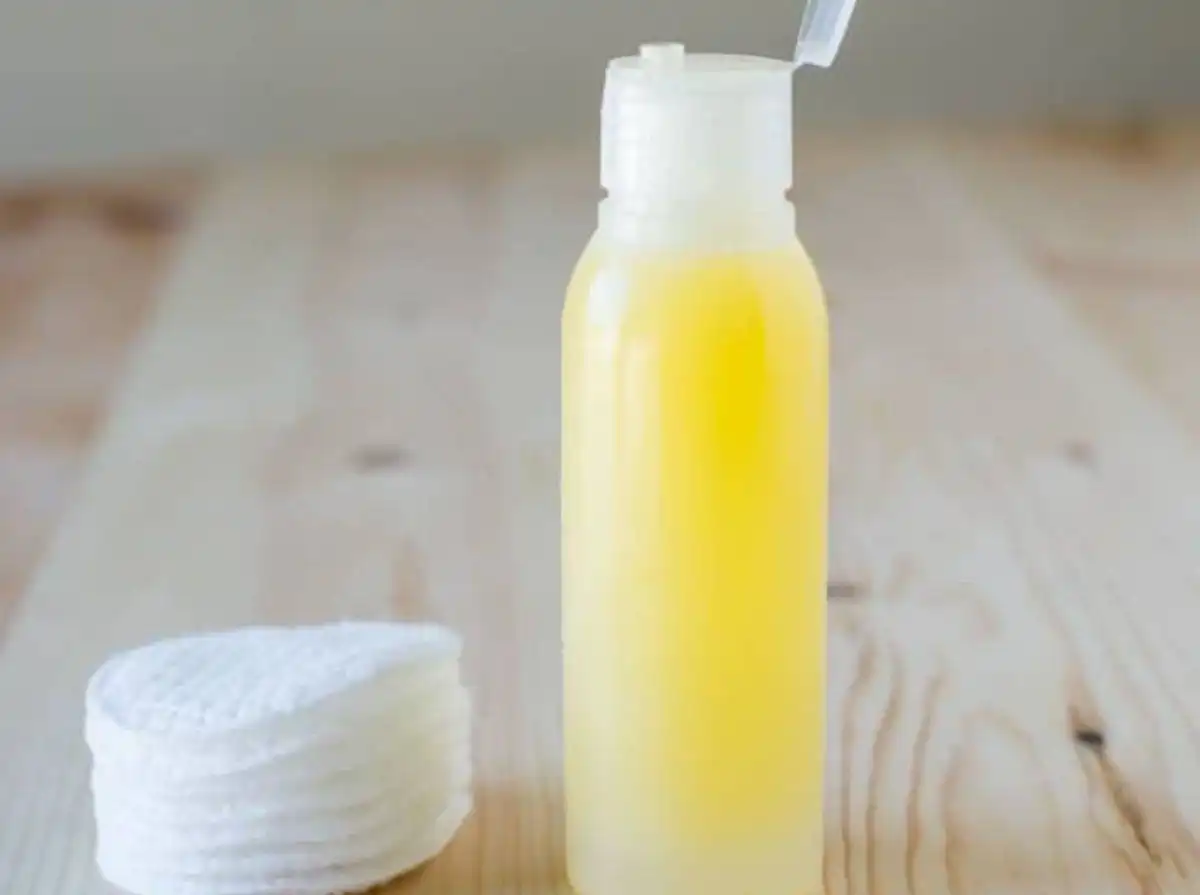 Clean Makeup Remover
Whipping up your own DIY makeup remover couldn't be easier—sometimes you only need one ingredient! But if you don't want to DIY, make sure you're rinsing away the dirt and grime from the day with a clean makeup remover option.
Make Your Own
Clean Product Picks
How To Store Natural Makeup
When it comes to homemade products, storing them properly is key. I know what you're thinking—"I store my beauty stuff in the bathroom, where it's easy to access!" but the thing is, that might be making your homemade makeup go off prematurely.
This goes for regular store-bought products, but especially affects homemade stuff since we're making them without commercial preservatives. The bathroom is usually hot and steamy place, right? You know what loves heat and humidity? Mold.
To avoid any mold setting up shop in your natural makeup, store it in a cool dark place, like a drawer or cabinet in your bedroom. I know it's not as convenient as the bathroom, but you'll make sure that you're getting the most out of your products before they possibly expire! And as with any product, if the smell or texture has changed, don't be afraid to toss it—you can always make a new one.
Store-bought makeup products may have an image of a tiny jar with a number inside on the packaging to help you understand how long something is good to be used for. For example, one that says "6M" means that the product is good for 6 months after opening.
To really keep track of this, sometimes I make a tiny note in Sharpie of the day I opened something. I usually finish stuff up before they 'technically' go off, but it's good to be aware of these things anyway.
Homemade Makeup Swaps
Makeup Basics
Eye Makeup
Blush + Bronzer
195