At night our cortisol levels drop, allowing our skin the chance to heal and repair cells, balance oil production and expel impurities. This skin renewal process also includes a rise in collagen production, and an increase of melatonin production which has anti aging properties. Enough sleep is crucial for this process to have optimum benefits, so be sure you're getting your eight hours of zzz! These are the reasons why what we put on our skin before going to bed is very crucial to our skin's health. It's also a really great time to reap the benefits of overnight face masks.
(Warning: These masks can get a little messy. If you want to avoid staining your favorite set of sheets, have an old pillowcase, preferably a dark one, handy to use on these nights.)
Acne Fighting Overnight Mask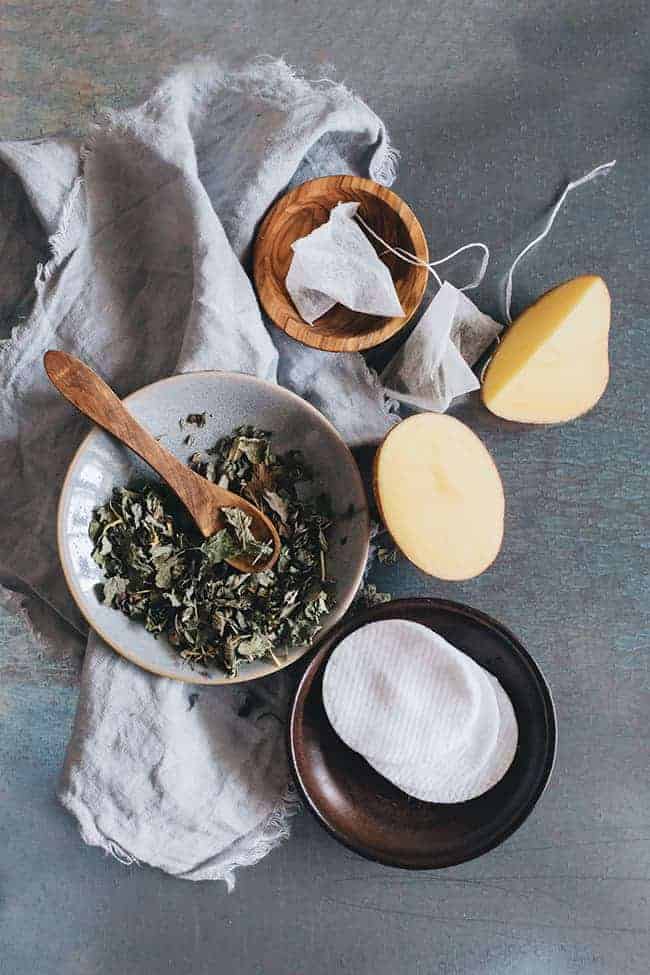 Potato juice is known to be an effective anti-inflammatory ingredient. It also contains high amounts of vitamins A, B, and C. Potato juice is also known to treat a range of skin issues from blemishes to pigmentation to scars. Green tea is of Eastern origin and a superstar containing high amounts of antioxidants and contains catechins, which are antibacterial and powerful acne fighters. One of the powerful antioxidants found in green tea is EGCG which helps repair DNA damage caused by UV exposure, preventing skin cancer and fighting aging at the same time. Green tea is also oil regulating and can reduce the amount of sebum produced. Vitamin B in green tea helps maintain collagen levels, also contributing to the anti aging benefits.
1 tablespoon raw potato juice
1 tablespoon green tea
Take a clean, washed potato and juice it to extract 1 tablespoon of potato juice. Steep 2 bags of green tea in hot water for 10 minutes, then set aside to cool. Once cool, remove 1 tablespoon of green tea from the cup and mix it with the potato juice. Dip a cotton pad in the solution and apply to a clean face, taking your time to apply on any clogged areas or blemishes. In the morning use your normal facial cleanser and follow with your daily skin care routine.
Overnight Honey Mask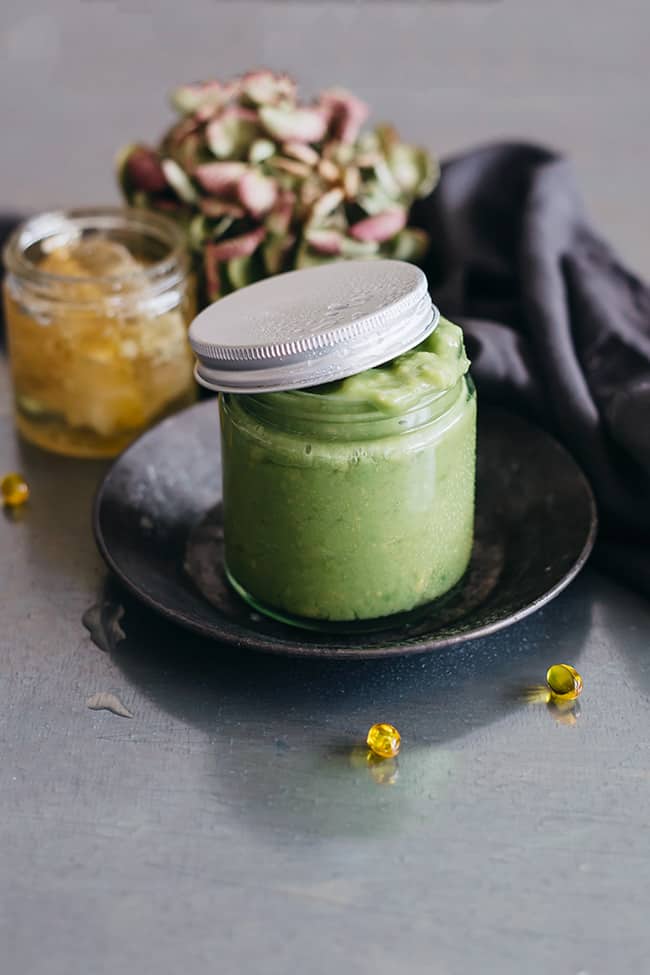 While this mask can be a little sticky, if you're looking for a boost of hydration, look no further. Honey retains moisture, is soothing, and is full of antioxidants. It balances bacteria on the surface of the skin, brightens skin and can help speed up healing while reducing inflammation. Vitamin E is also high in antioxidants, calms skin, and both prevents and reduces sun damage. The avocado in this recipe is rich and hydrating, alleviating any dry patches and softening skin.
1 teaspoon raw, unpasteurized honey
¼ avocado
Combine and mix the above ingredients in a bowl until well-combined. Apply a thin layer to the face and neck with fingertips or a facial brush. This would be a good time to use a darker pillowcase. In the morning, rinse the mask off well with warm water and a wash cloth. Then follow with your normal morning routine of moisturizer and sunscreen.
88