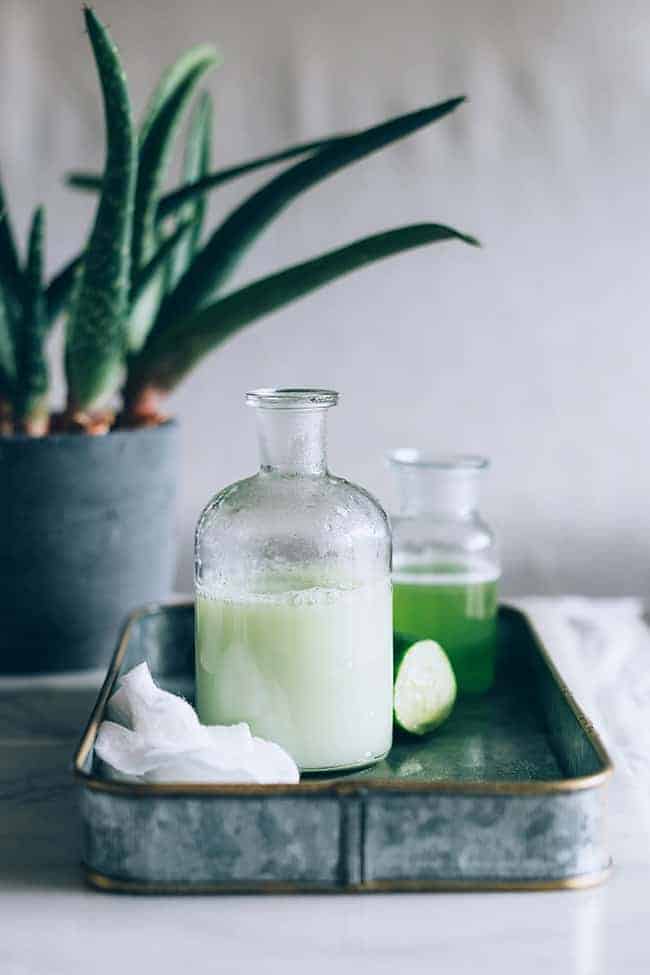 With sunny days already here it's easy to spend all afternoon outside, soaking in the warmth. My budding garden is finally appearing, and I'm like mother hen inspecting the little plants every day. I'm not sure if it's my basil or tomato plant is sprouting (or a weed?!) but I'm so excited to grow food that tastes yummy and is great for my hair and skin.
How to make Cooling Cucumber Lotion
This cooling lotion spray is perfect for days when you spend a little too much time in the sun. Grab a cucumber from the garden for one of nature's best anti-inflammatory skin soothers. Not only are cucumbers naturally cooling but the vitamins in cucumbers also work on dark eye circles and help skin retain moisture. You'll also get a dose of retinol and silica, which help regenerate skin cells.

Ingredients needed:
Instructions:
To juice the cucumber, coarsely grate it and place in a strainer or cheesecloth over a bowl. Push the cucumber to release the juice. I got almost a cup of juice from just one cucumber!
Pour into a lidded container and add the coconut milk and aloe vera. Shake to combine. Keep refrigerated.
You can apply to the skin with a spray bottle or by wetting a wash rag and applying to irritated areas.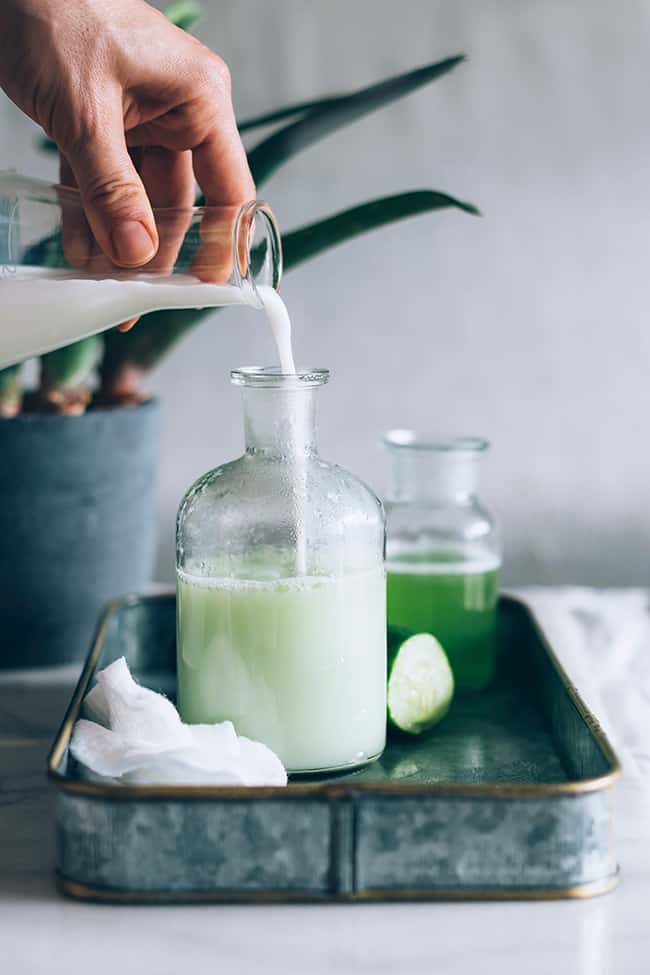 What's your favorite homegrown beauty ingredient?
Photos by Ana Stanciu
163