Exfoliation just might be the most underrated step in skin and body care of all time! That's a grand statement to make, but it's very true. Exfoliation is key to the effectiveness of every other step in our skincare regimen.
Without exfoliating, we won't know our skin's potential. But it's easy to get wrong—too much, too little, wrong technique, etc. This guide will help you learn how to exfoliate your skin the right way from head to toe!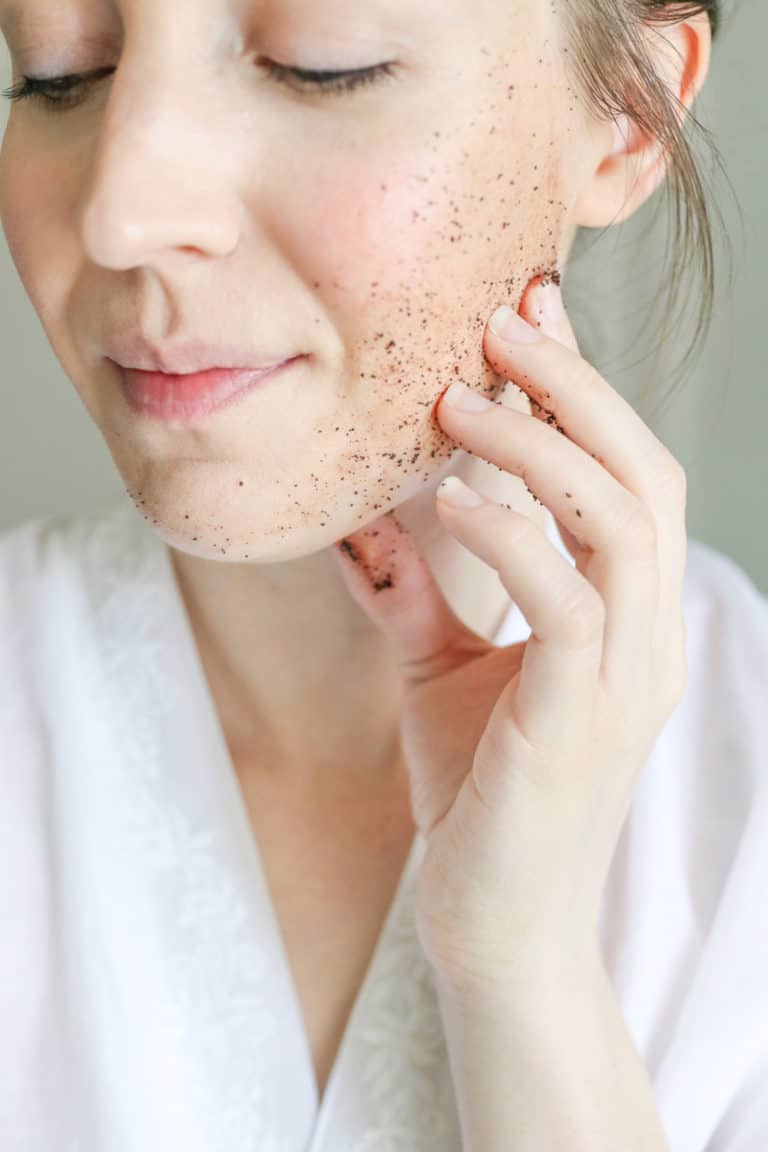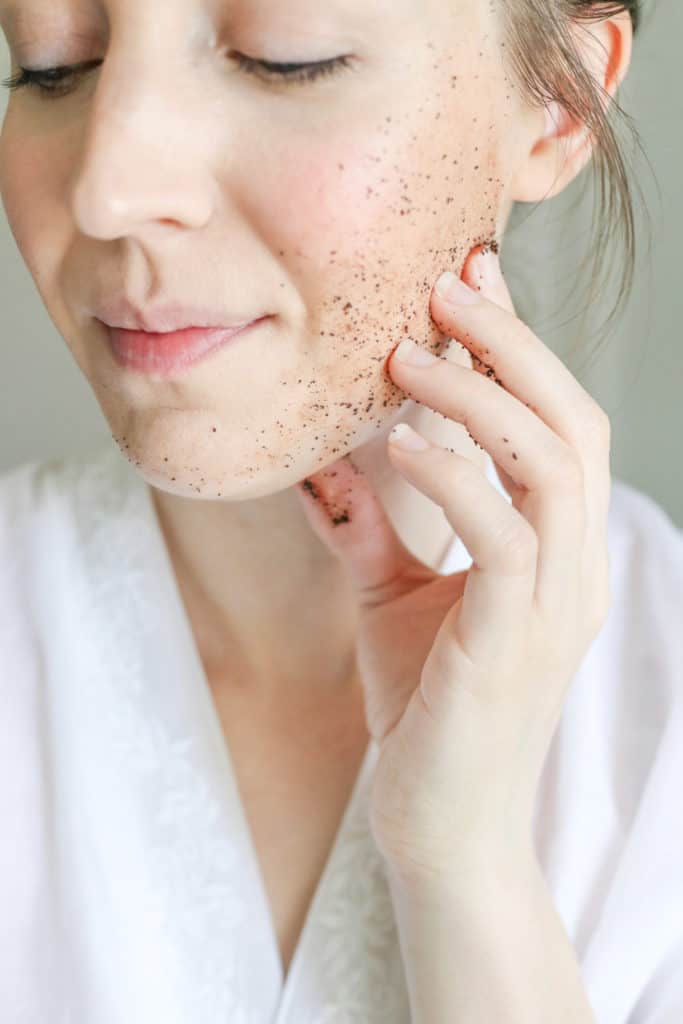 What is exfoliation?
Exfoliation is the physical and/or chemical removal of the outermost layer of dead skin. It's generally accomplished in one of two ways:
Physical exfoliation
Physical exfoliation can be done by your dermatologist, medical aesthetician, or with at-home scrubs, wherein certain tools are used to manually scrub off the dead skin and open up pores (e.g., facial scrubs, gommage, ultrasonic devices).
Chemical exfoliation
Chemical exfoliation uses products containing alpha-hydroxy acids (AHA), such as glycolic acid or lactic acid, and beta hydroxy acids (BHA), such as salicylic acid. Such compounds help dissolve and loosen the bonds that connect the dead skin cells together [source].
Sometimes you will find AHAs in peels, serums, and even in some moisturizers. When the dead skin cells are adherent, they clog pores and lead to cosmetically displeasing acne breakouts.
Both physical and chemical exfoliation techniques are helpful to incorporate into our weekly routines since they each serve a different purpose and act synergistically to achieve the best results.
Why do we need to exfoliate?
Dead skin, makeup, sweat, oil, and free radicals (another term for toxins in the body) all take a serious toll on our skin. And age makes an impact on this process, as well.
When we are kids, our skin does a fabulous job of sloughing off those layers. But as we get older, it gets tougher for our skin to do the job on its own, and our self-exfoliation rate slows down.
We also don't make fresh skin as quickly, and the dead layers stay around on the surface a little too long. These dead skin cells hold onto irregular pigment particles, making our skin appear dull, uneven, and blemished.
Our pores also end up getting clogged with these sticky cells, causing blemishes. We could end up with back acne and uneven pigmentation, in addition to a lackluster, dull appearance. So this is why we exfoliate—to help our skin do its job!
The benefits of exfoliation
Exfoliation can help:
brighten skin

even out the complexion

prevent and manage breakouts

alleviate clogging

hydrate and moisturize new skin
Exfoliation can help every item in your skincare routine work as intended, from serums to body lotions.
When dead skin cells are not exfoliated properly, they actually insulate your healthy skin below and keep it from absorbing the active ingredients in your skincare regimen.
By properly exfoliating in moderation, without irritating your skin, you will minimize breakouts, have a more even tone, optimize absorption of the active ingredients in your skincare routine, and stimulate the stem cells at the base of your skin to renew themselves naturally.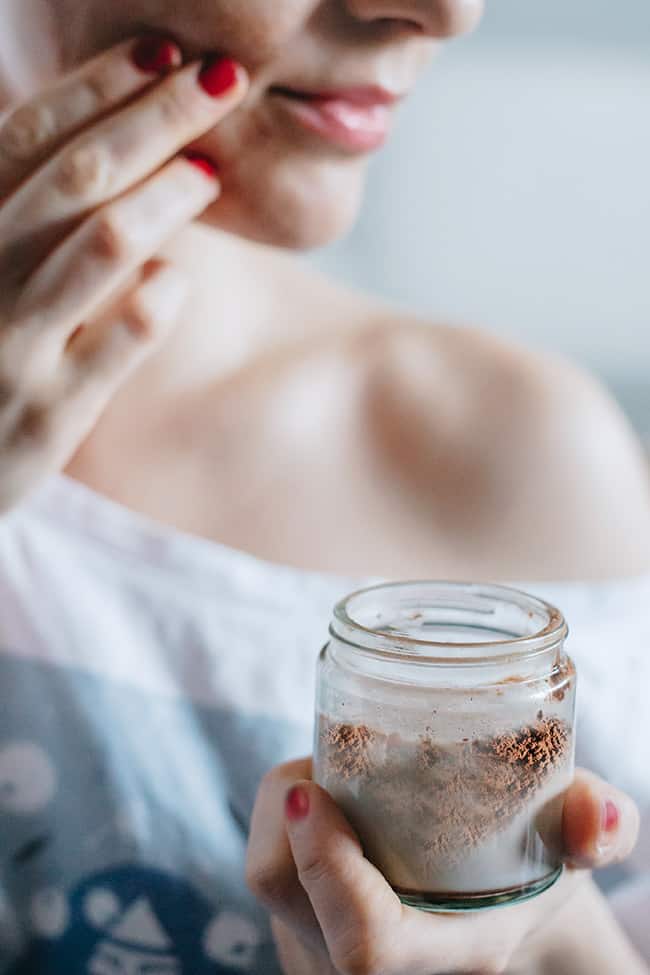 The right way to exfoliate your face
For a physical exfoliation, you'll want to start with a clean face and body. It doesn't have to be dry if you've just washed your face or taken a shower.
For your face, try this Grapefruit Brightening Facial Scrub. Or, if you have sensitive skin, give this Rose and Chamomile Scrub a try.
Facial scrubs typically use finer ingredients so as not to scratch, irritate, or damage the skin. Scrubs should be applied gently and in circular motions using your lightest touch, avoiding the eye area. It's best to use a scrub 1–2 times a week.
When it comes to chemical exfoliation, it is recommended to incorporate fruit acids into your routine slowly. Start out with just once a week to make sure you have no adverse or allergic reactions.
If a serum contains glycolic acid, introduce it at night because it will sensitize the skin to the sun's harmful rays [source], and always follow instructions carefully. Make sure to wear a very good sunscreen if you plan to be outside at all.
If instructed to wash off a product, such as a mask or peel that contains AHAs, then follow as directed. If the product says to leave on overnight, you can be assured it's a lower concentration and shouldn't be harmful.
I would advise against using something with AHAs daily until you've slowly built up its use over several weeks. This is because these products can cause skin irritation, peeling, and itching at first, until the skin adjusts [source]. You can increase the frequency with which you use them over time.
AHAs and BHAs can come in the form of various products; they can be found in moisturizers, serums, masks, peels, etc. Don't introduce more than one new product at a time. That way, if you do have a reaction to it, you'll know exactly which product caused it.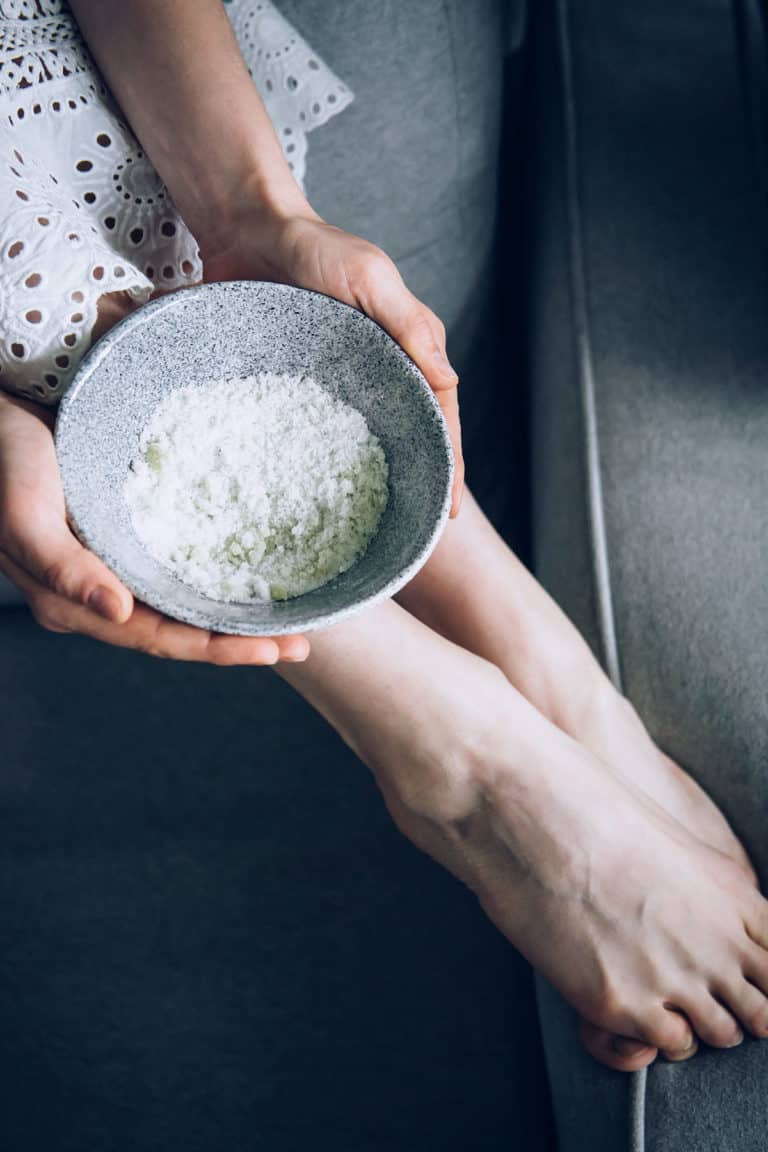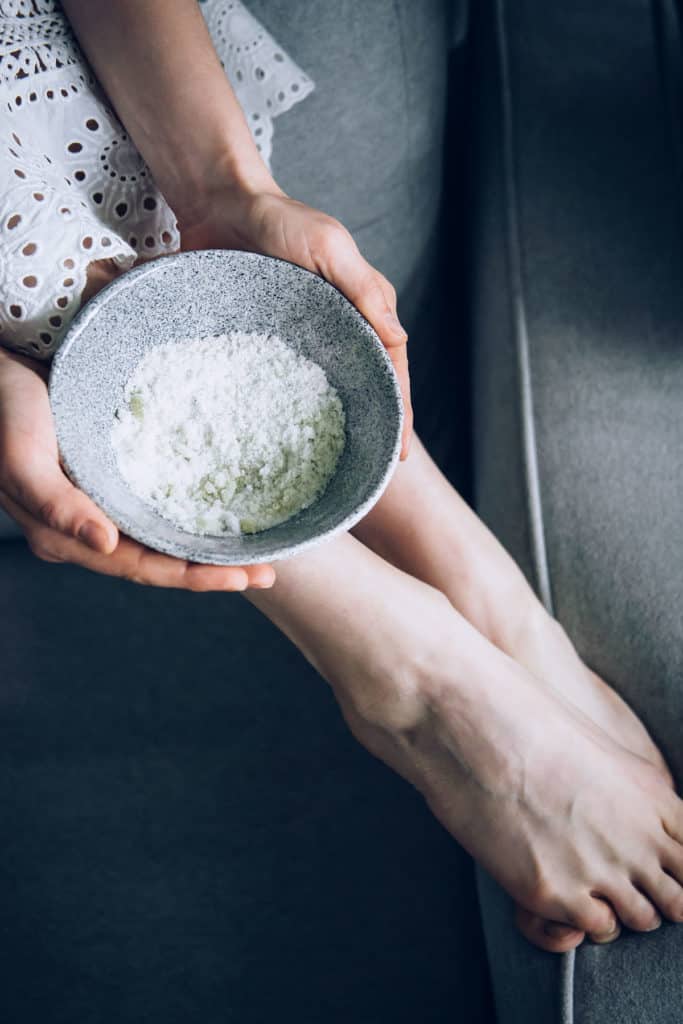 The right way to exfoliate your body
Body scrubs can have a little more grit in them to address tougher patches of skin, such as the knees and elbows. They're usually made with common kitchen ingredients like sugar, salt, or coffee grounds.
Typically, using a scrub 1–2 times a week is plenty. A little more pressure can be placed when applying body scrubs in areas that have thicker skin or when they are customized for specific areas that aren't prone to too much irritation, like the booty. This shredded coconut body scrub is a wonderful recipe, or try one of these fragrant and simple scrubs with seasonal ingredients.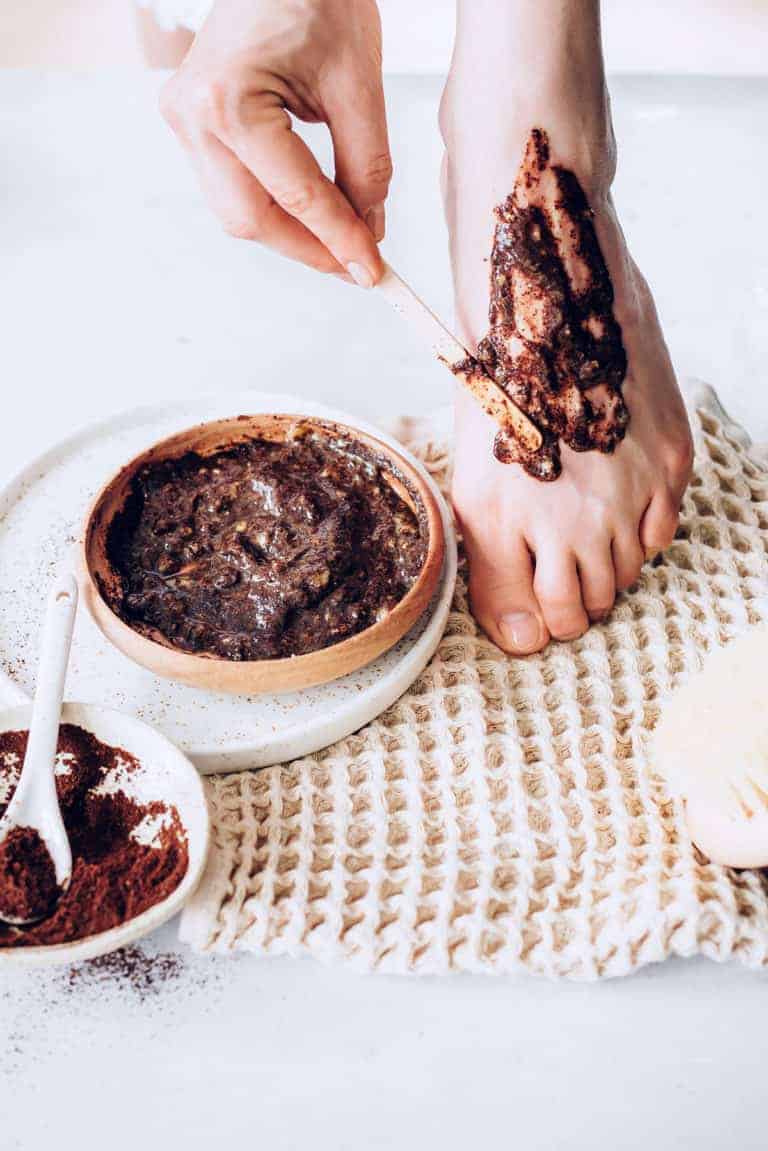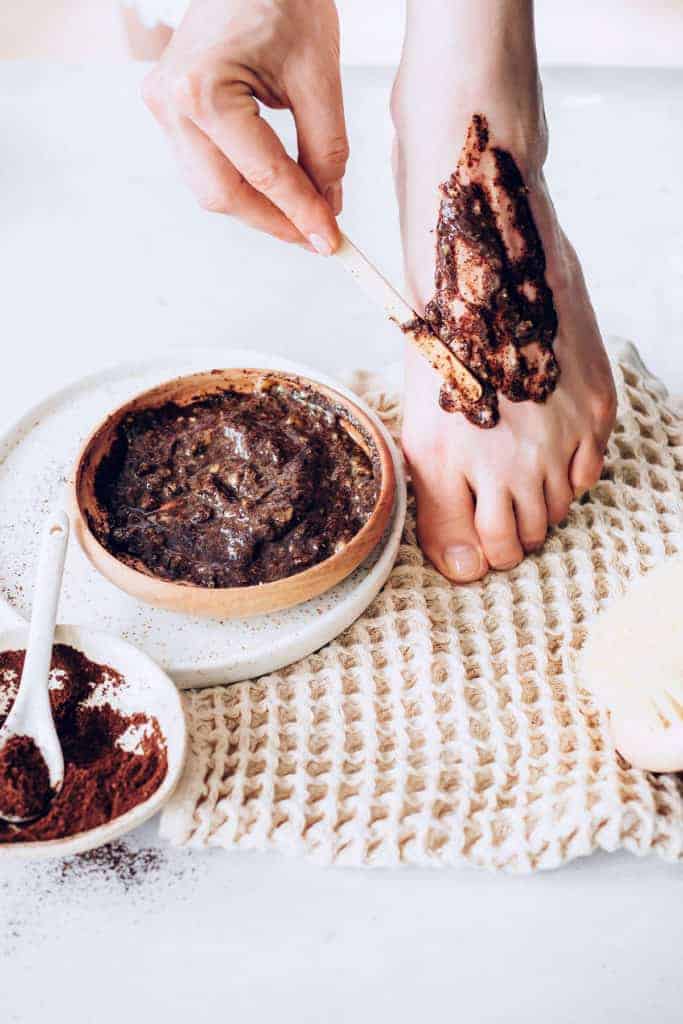 The right way to exfoliate your hands and feet
Don't forget your hands and feet! Keep a hand scrub by the sink, and you'll definitely remember to use it more frequently.
Feet often tend to be neglected, but are in dire need of exfoliation, as well. This pina colada foot scrub is great to get feet ready for warmer weather and sandals.
Or, one of these foot scrub and soak recipes can do the trick when summer is around the corner. For optimal exfoliation, soaking feet in warm water first will soften the skin and allow the scrub to remove more dead skin from the surface.
This post was medically reviewed by Dr. Jennifer Haley, a board-certified dermatologist with extensive experience in medical, cosmetic, and surgical dermatology. Learn more about Hello Glow's medical reviewers here. As always, this is not personal medical advice, and we recommend that you talk with your doctor.
34